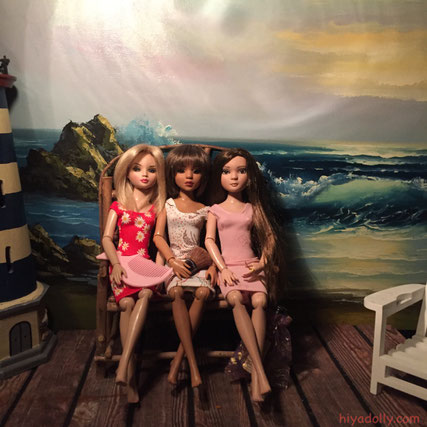 Hey girls! 
It's the Ellowyne girls. Well, three of them!
And I was wondering to April, Fashion Doll Stylist, what was in Bandy's bling bag by her side.
Well, now the girls have finished their lifeguard duties, they are back by the seashore in their chairs. 
And, sure enough, they did bring refreshments! Lucky the little girls are gone! That's not lemonade!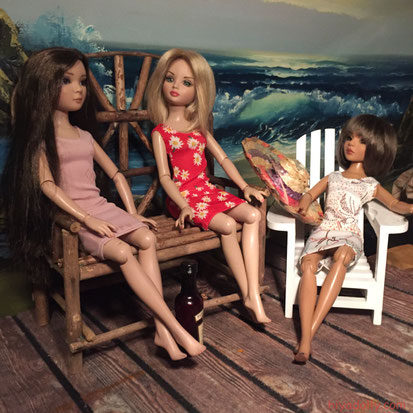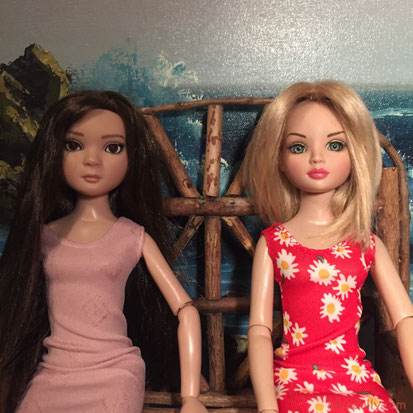 ---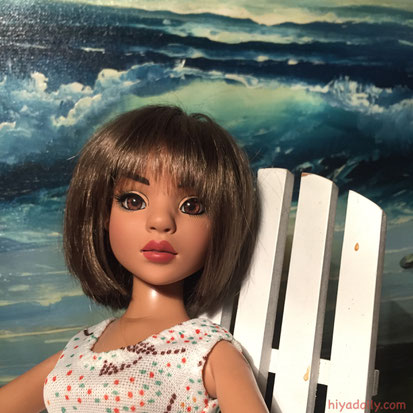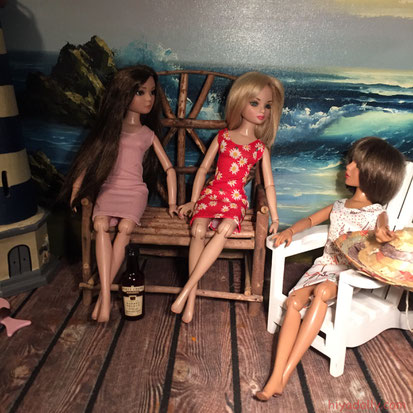 ---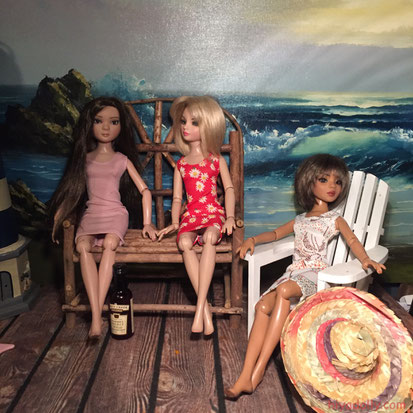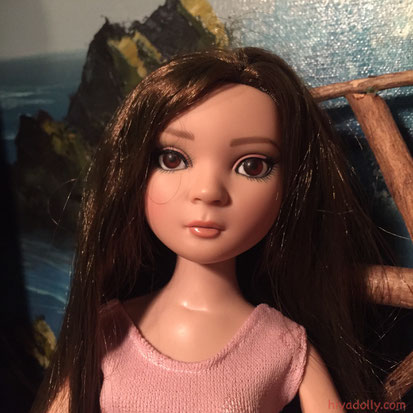 ---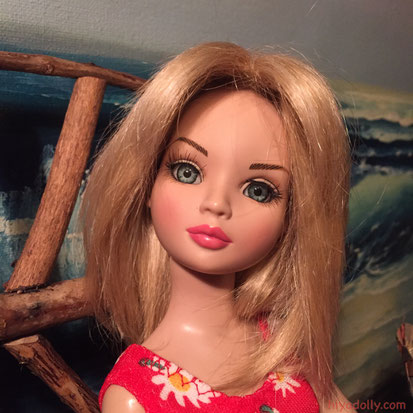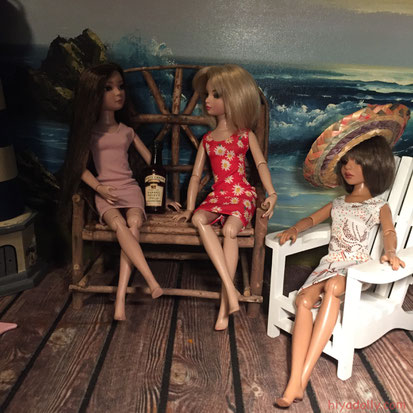 ---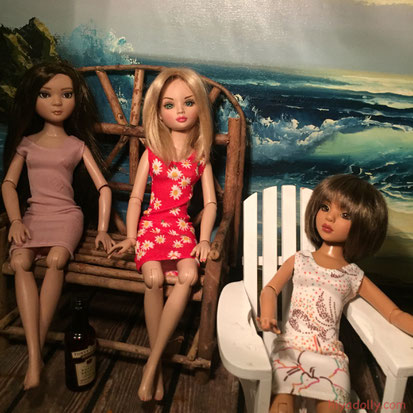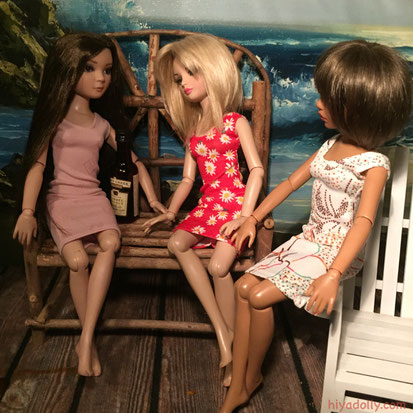 Okay girls! Is it time to head home? 
Or are those footsteps I hear? You have company coming?
Hopefully, responsible company!
Well, I have to go put the girls to bed, so you are on your own. Stay out of the waves.
I need lifeguards for the lifeguards!