Miley is enjoying her time off as Dolltown journalist. Holiday!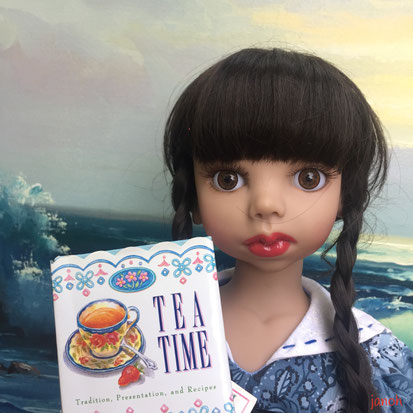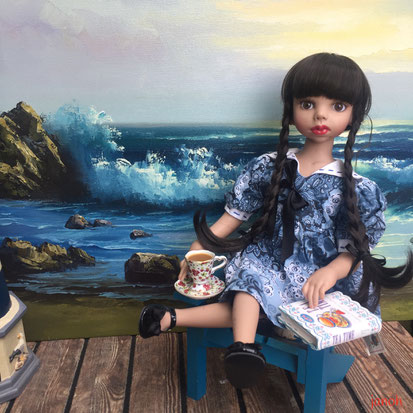 She has brought a book and a hot cup of tea to the oceanside. Her peace and quiet doesn't last long...
---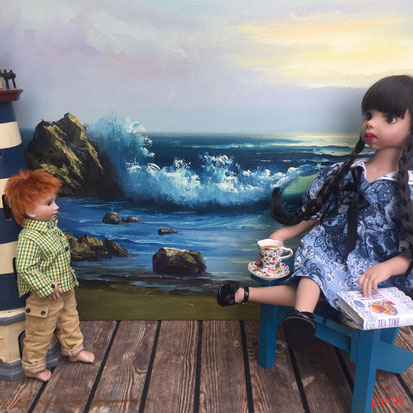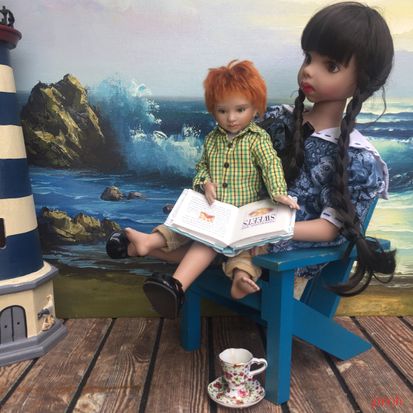 It's Uley! He's happy to see Miley because he knows he's not allowed near the Ocean by himself.
Miley's okay with that! Book reading! Together!
---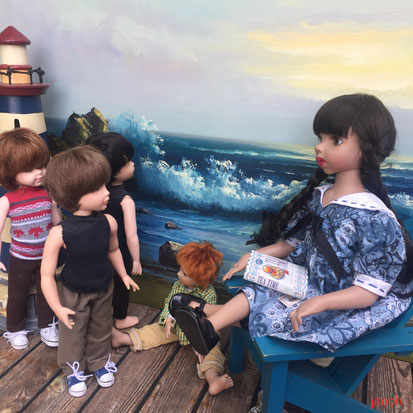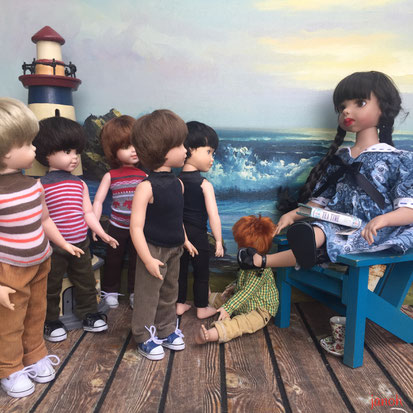 But then Chris arrives. And Douglas, and Dixon.
And Will, and Owen...
---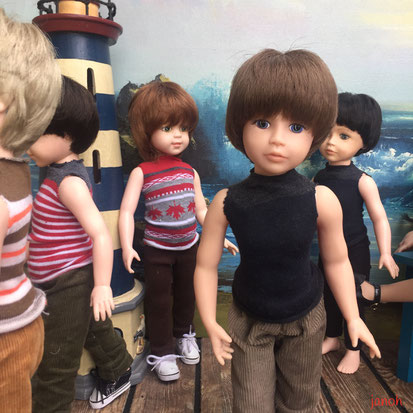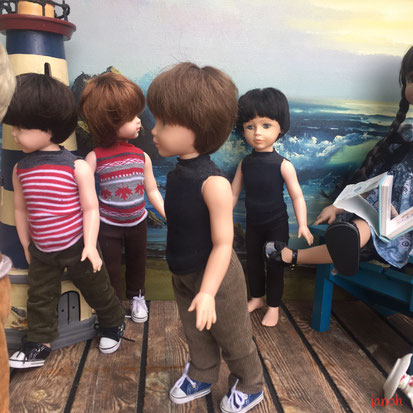 The boys are restless. They didn't come to read tea time stories.
They heard the girls were here. They are looking for the girls.
Hey, that was ages ago! Where are you getting your info?
The boys mill about, as if lingering will bring the girls back.
---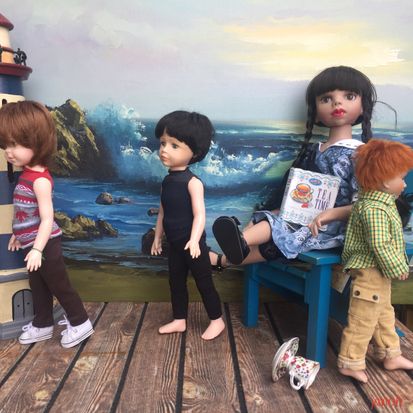 Then they are gone. 
For once, Miley has no idea what is going on in Dolltown.
She was hoping for some downtime.
---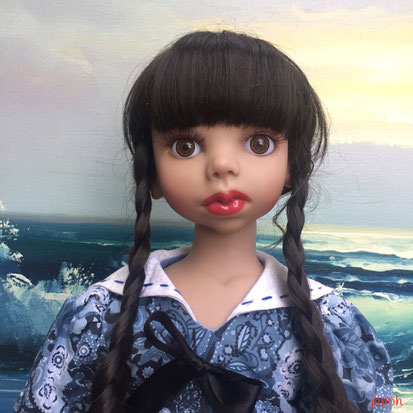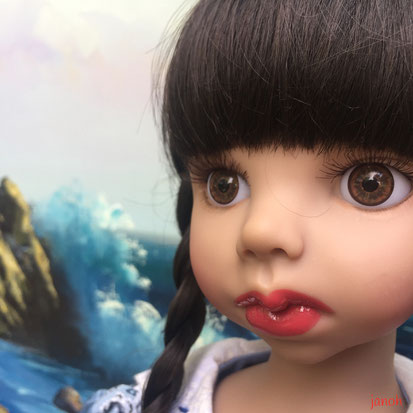 Now what, Miley? Back to your book?
You look a little...stunned.
Relax, I've got this. 
I told the boys I saw the girls back in Dolltown. 
And if any other Dolltowners approach, I'll head them off at the pass, so to speak.
(I love to think I've got control here in Dolltown...)