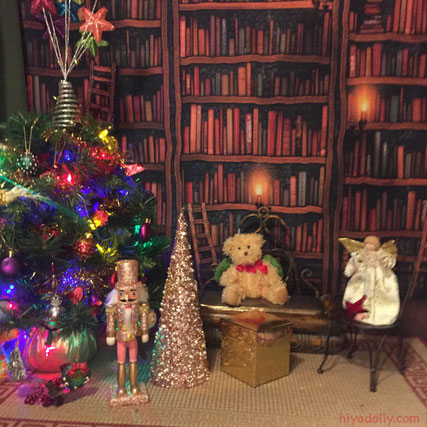 The Little Darlings are getting dressed, donning their Christmas best.
We are setting up the Magic Library...the tree, lights and decorations, Christmas Angel Teddy, Little Tree Top Angel, and Pink Sparkle Nutcracker, new to Dolltown.
And a Golden Gift Box... (What could be in it? Even I don't know. It's a Christmas gift.)
Priscilla and beautiful bjd, Violet, come by for scene testing. Thanks!
---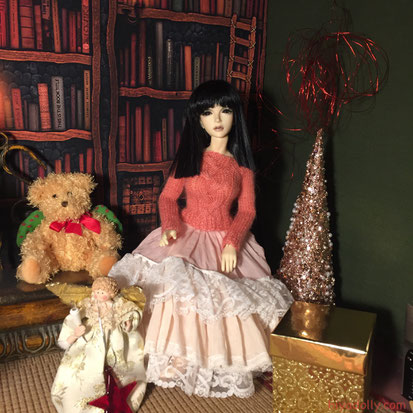 ---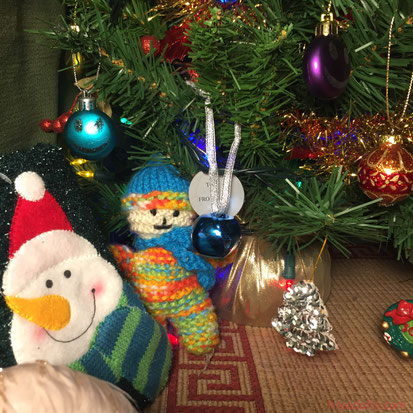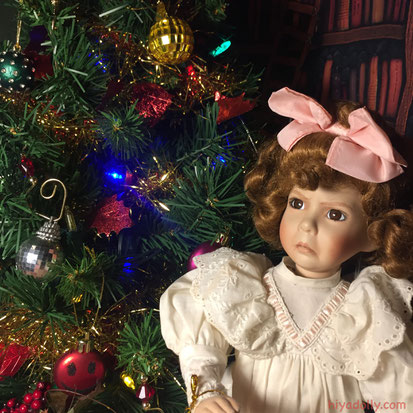 ---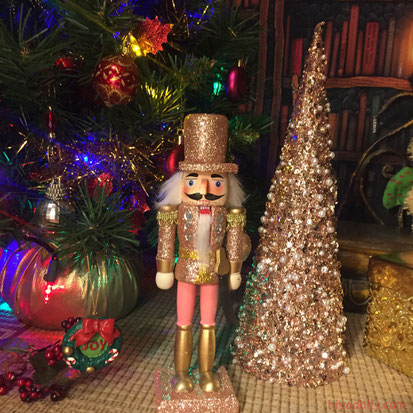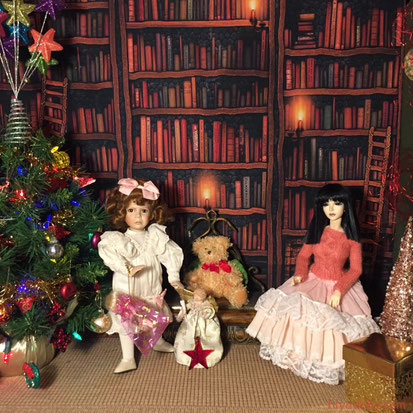 ---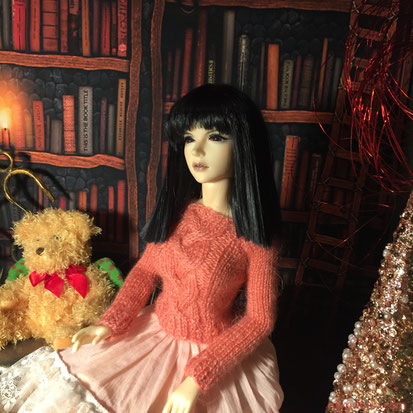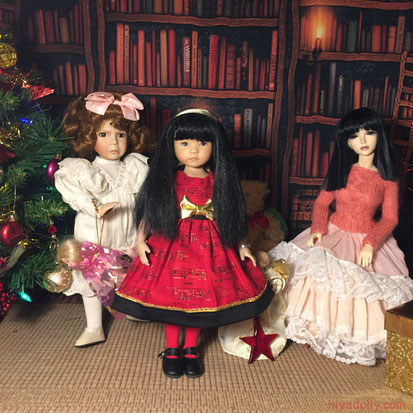 And the girls are arriving!
Here's Anna Zoey, so Pearl and the others won't be far behind...