Here's Oiya in her jeans and favorite checked shirt!
And with little friends Fancy Nancy and Phoebe, she is the first to arrive at a favorite destination, the Dolltown  Bridge. Many meet ups happen here...
Even Gabby and Priscilla!
Today, the girls are waiting for more friends, ready for outdoor adventures.
Phoebe in her cap hat, and Fancy Nancy with a back pack...
I wonder what's in that back pack?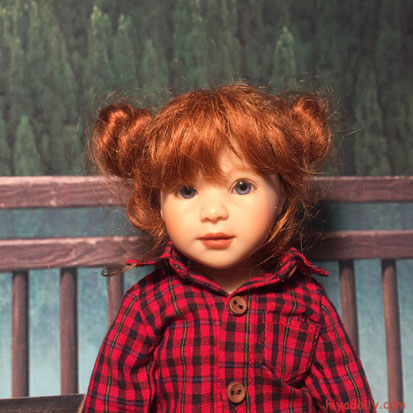 ---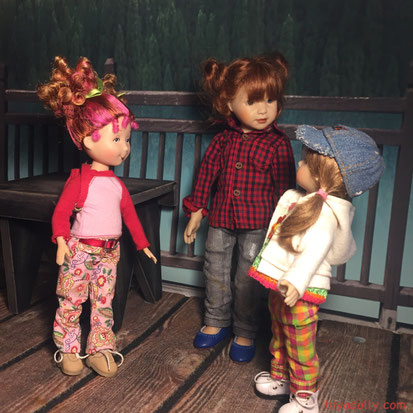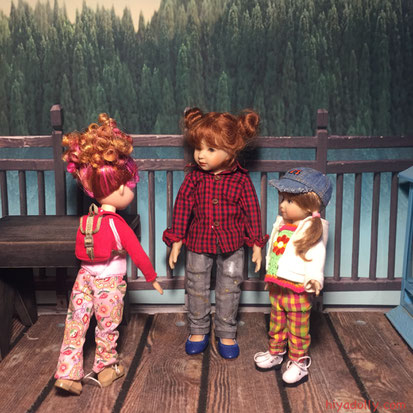 ---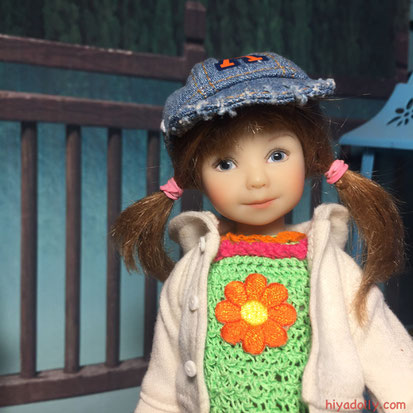 Phoebe says she researched online for a list of top ten things to bring on an outdoor adventure.
And Fancy Nancy got to choose one thing to add to the pack.
It's Fancy Nancy, princess of accessories and bling!
What's your guess?