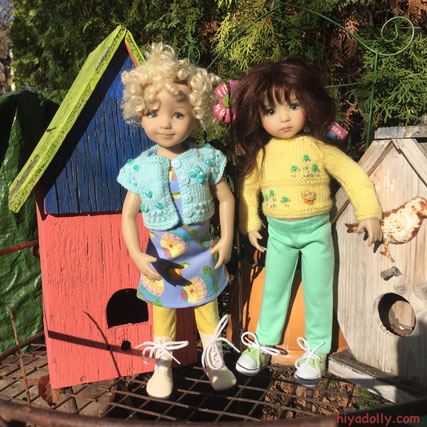 Birdy and Rosa are in the garden...
While the rest of the Little Darlings are ready for meet ups at the Dolltown Bridge, these bff's are on a reconnaissance mission.
The Dolltown children have been invited to the Dolltown Abbey Meadow to celebrate Spring...
That means bright baskets, bunnies, flowers, chocolate eggs! 
Birdy and Rosa have dressed for the occasion_ Birdy in an Easter Egg dress, and Rosa with flowers on her sunny sweater.
---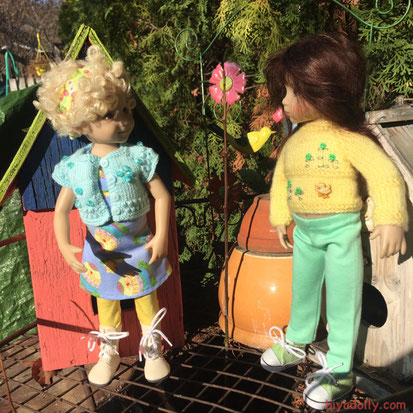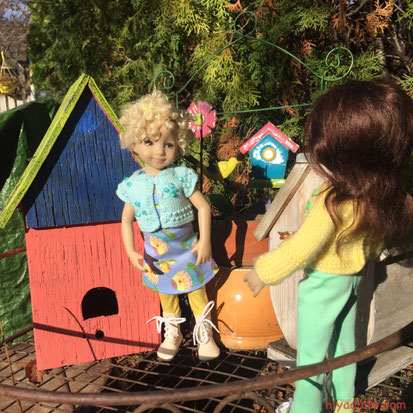 "We'll see see the Iples!", the girls say to each other.
The Little Darlings and the other children love to spend time with the Iple crew. Who will they see? The message to spend time in their meadow came via a white dove with a message in its beak. 
So Birdy and Rosa don't know if it was the Iple girls, or Lee, or Asa herself.
Of course it could be those Iple boys, the girls giggled. So handsome!
---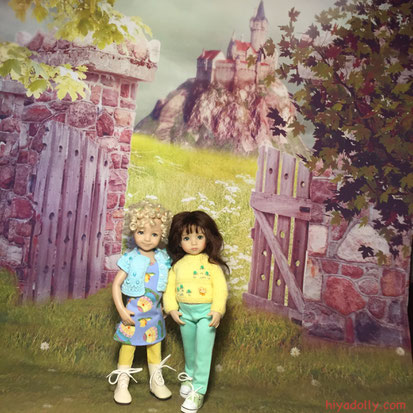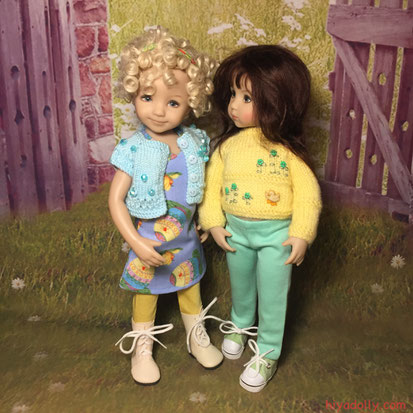 The message said to meet at the gate to the meadow.
Now the girls know where to come. 
Time to get the other Dolltown children!
Back to the bridge!
---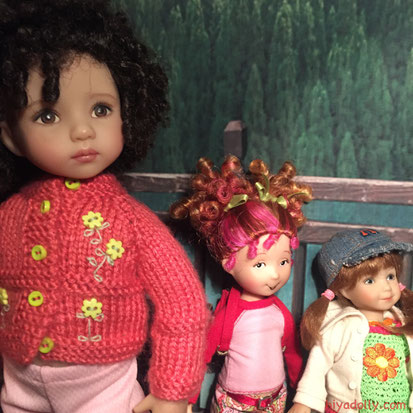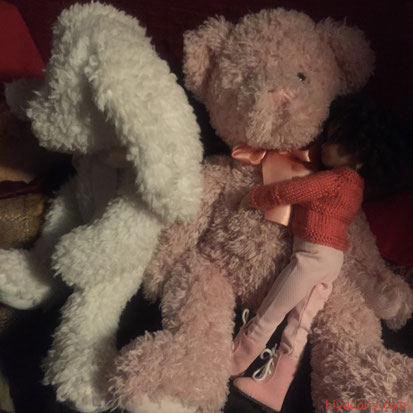 Meanwhile, after Xennia played with the little girls at the meet up place for a while,
she got tired of waiting for her buddy, Tink.
And off she went to take a nap with Fluffy and White Bunny.
We'll come get you when we find Tink, Xennia!
(Shhh. Asleep already...)