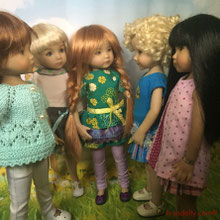 It's so nice out!
All our Little Darlings are ready for adventures in the garden!
These girls are wondering, Where are Tink and Xennia?
---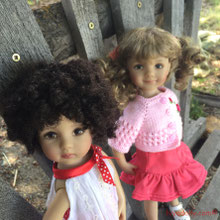 Tink and Xennia got to go for a day of work to Auntie Mischelle's...
But it wasn't long before they jumped down from the work trailer and headed down to the poppy meadow, the river, and the trees.
I tagged along to take some photos and to be sure they were safe!