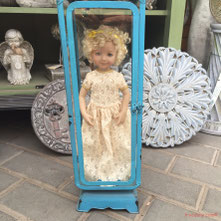 Birdy, Chantal, and Faith hopped in my tote the day I traveled to a nearby town to the big garden store, Art Knapps.
Birdy wanted this terrarium. She thought it looked like a pretty doll case.
---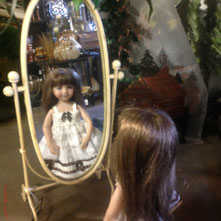 Chantal found a very pretty wardrobe mirror just the right size for our Little Darlings.
Look! she says. It tilts!
We have our eye on this mirror!
---