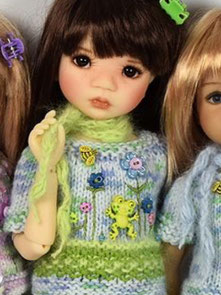 We did it! We jumped at the chance to get a Maggie and Kate Creation!
We were pouring over Flickr photos of their work and figuring out favorites. Red! Rainbow!
Wait a minute! There's one on Etsy... with a frog!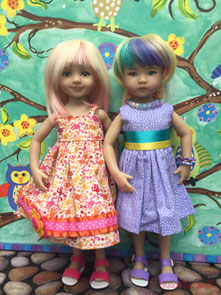 Tink saw the photo and put her two cents in...
Yes, yes, yes, I think she said. Jumping up and down. Like a frog.
Last year, she got to wear this froggy sundress, from the talented Erin Green. Now Tink thinks frogs are "hers"! Cute wig, Tink!
---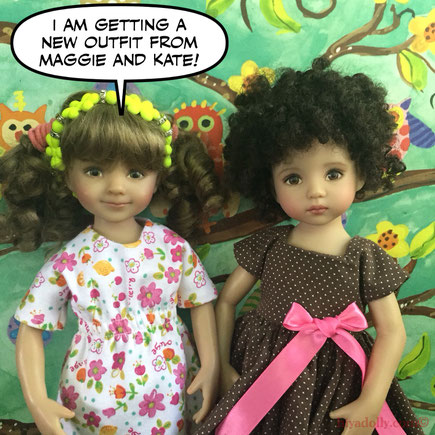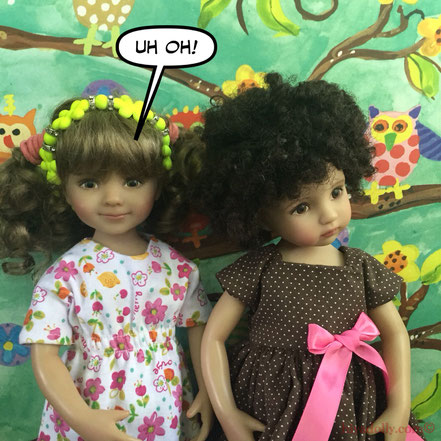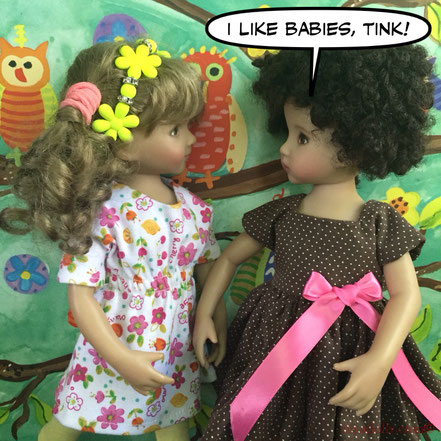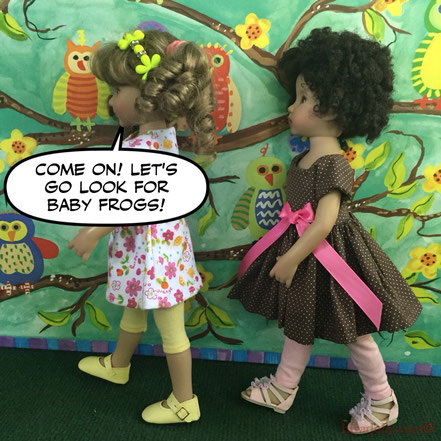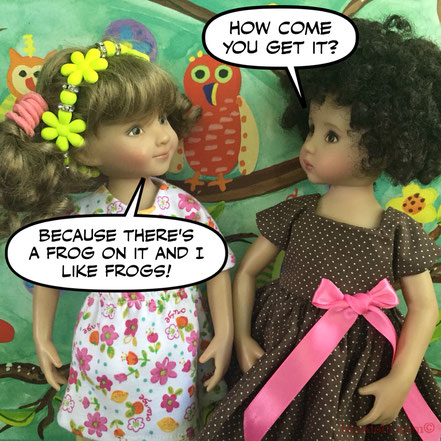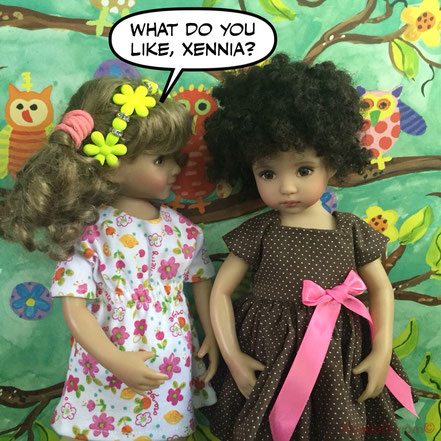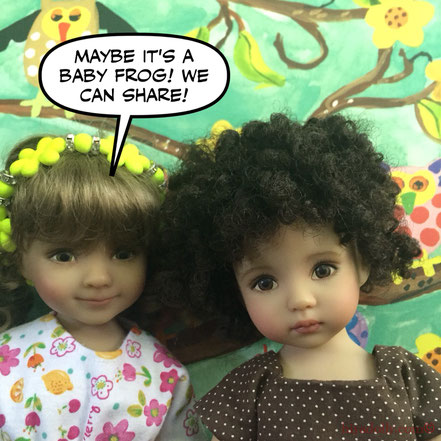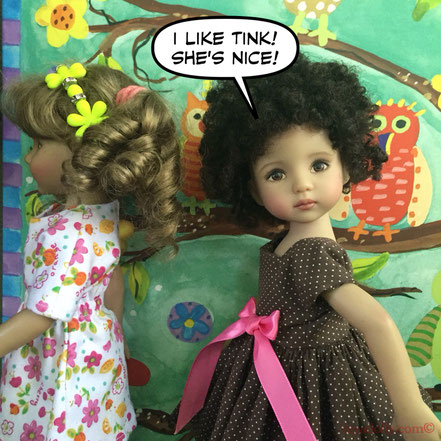 ---
I was busy, but I thought I'd better follow them.
Since we don't have water features (sprinklers don't count, right?) I was afraid they'd wander out of the yard on their frog hunt.
Tink and Xennia are surprisingly adventurous. Or maybe they just don't get the idea of "consequences". Best to keep an eye on them...
Now where did they go?
---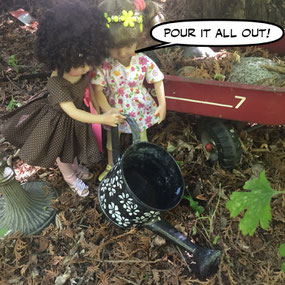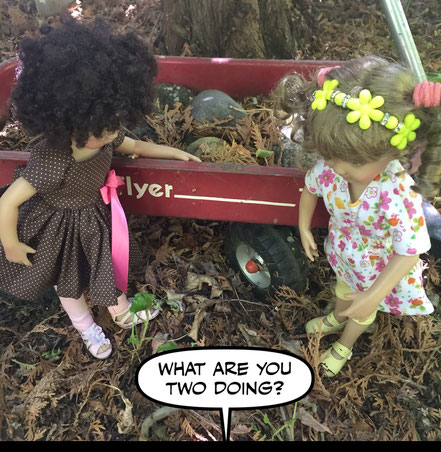 I found them in the dry leaves
under some bushes.
---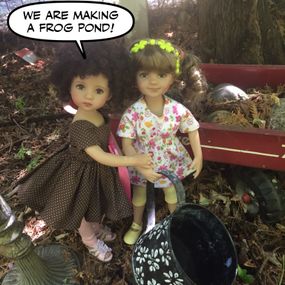 But the water is soaking into the ground...oh, never mind!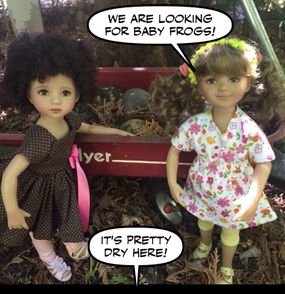 I think I said "Frogs like ponds".
And they ran off.
---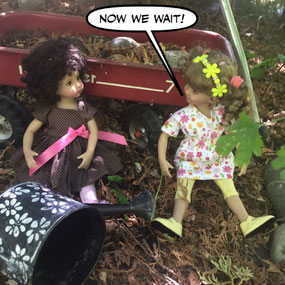 Okay! That should take a while!
Back to work...