Evie got to come along to our little Pop Up Shop.
While I was busy, she noticed some cute dollies, called "garden fairies", made by a local artist!
Oh yes! I''l go along with that! Go ahead and choose., Evie...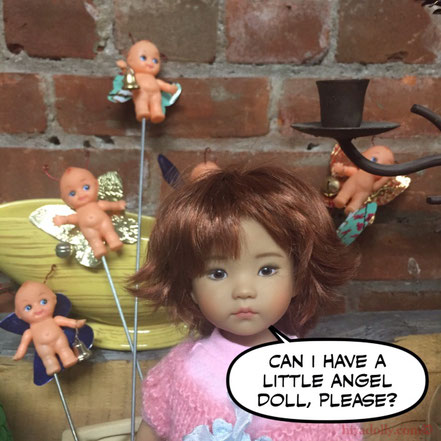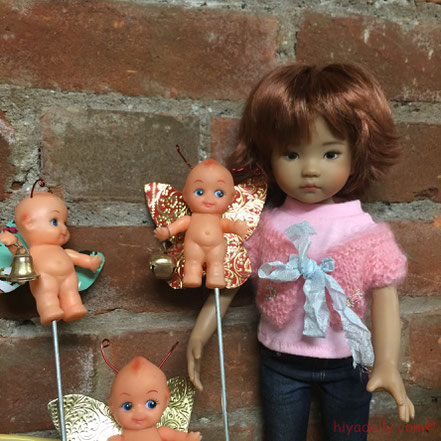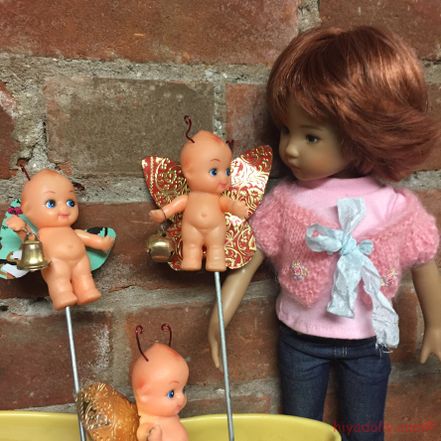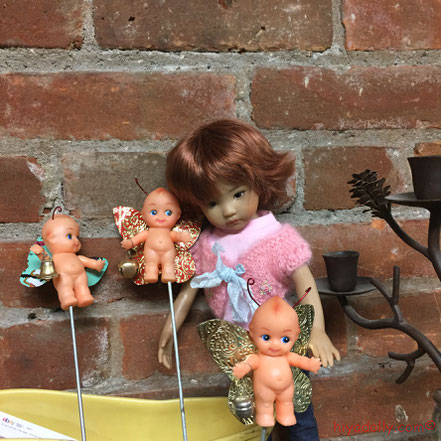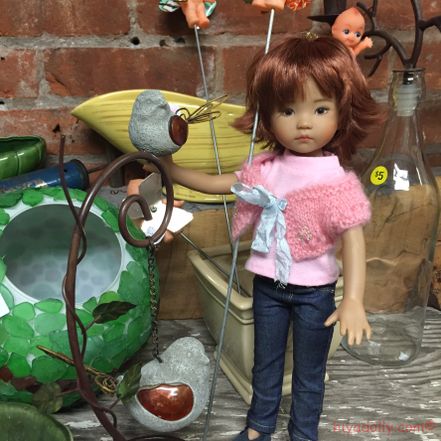 Evie chose the "angel doll" with the red wings.
And then she noticed...birds! Please? she said.
We gotta get home Evie, dear.
Work to do for our special day!