A musical performance... Imagine!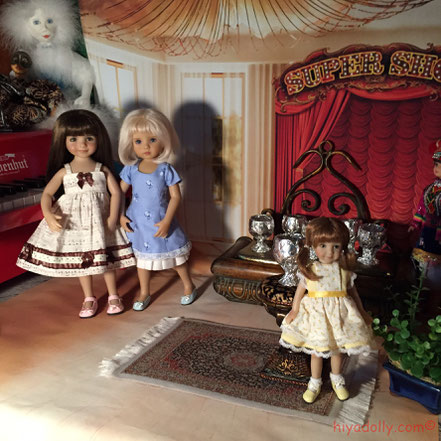 Phoebe gives the heads up! Let's start!
---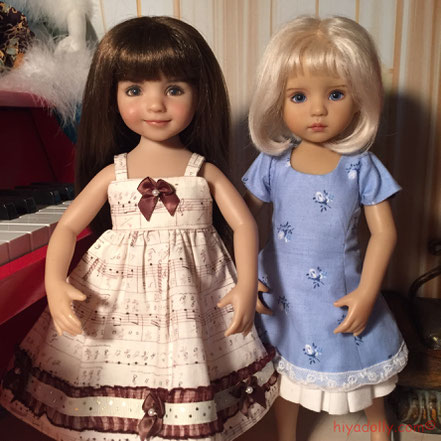 Chantal and Faith are ready! (So excited!)
---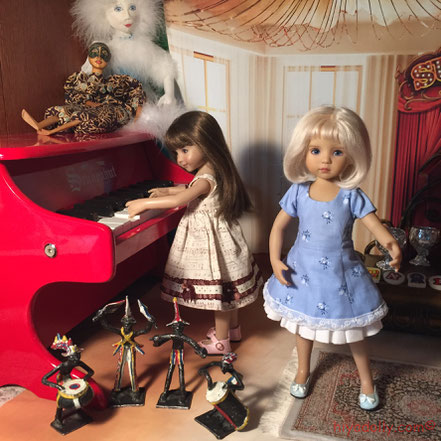 A song!
"We may have different ways to think
But it really doesn't matter"
---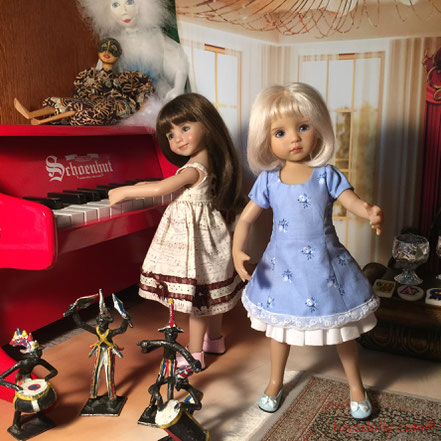 "I know you could reach the top"
---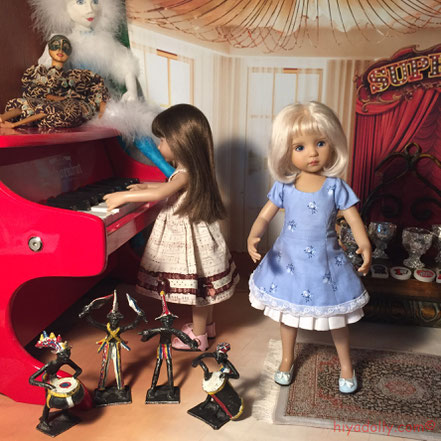 "Be the one that you wanna be"
---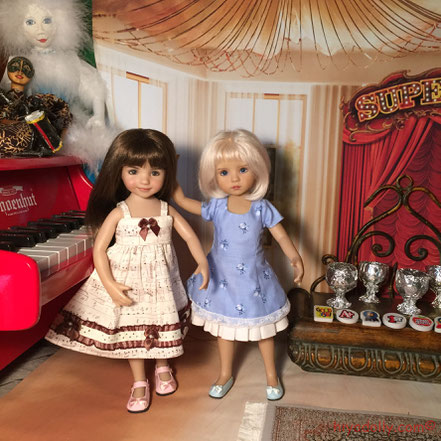 Well done, Chantal and Faith!
And thanks to the World Doll Band!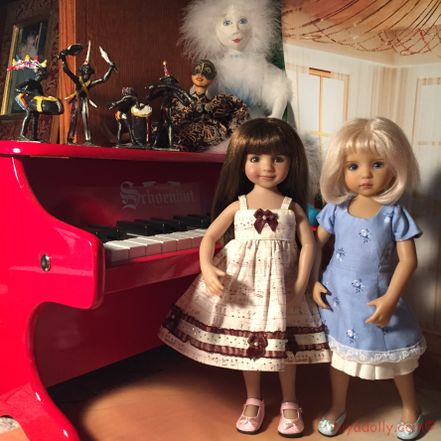 Music teacher Sky and friend Boneka are perched on the piano,  close by for support!
---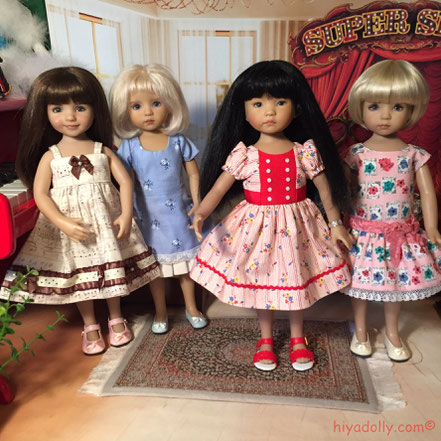 Zoey and Pearl introduce their friends to the crowd of Dolltowners, and to our online audience! Welcome all!
---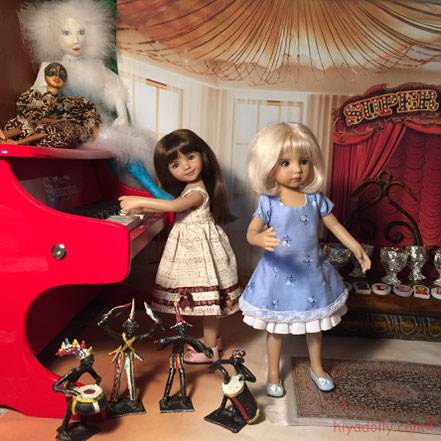 "We're all caught up in the stream
Of this life"
---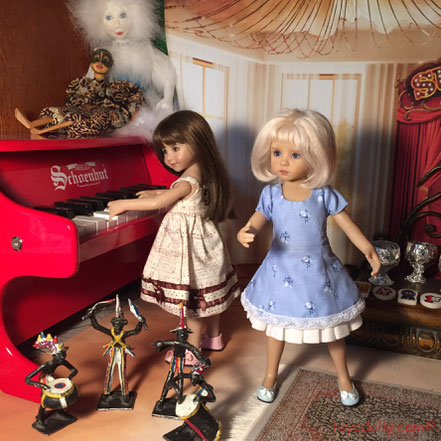 "Make sure that you won't stop"
---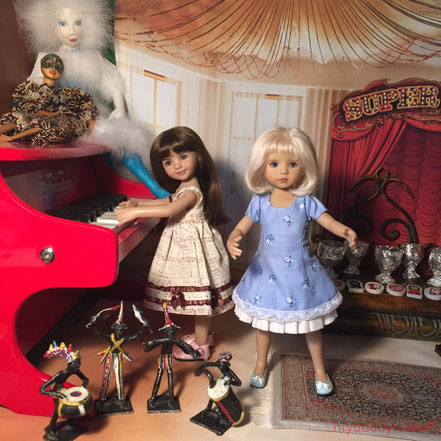 ---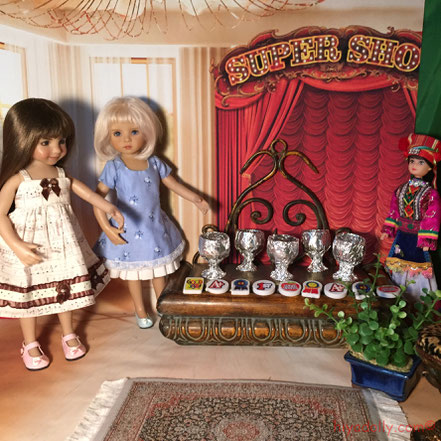 It is time for the Dolltown Awards!
(Stay tuned! Have a lemonade
while the girls and musicians clear off)
---
Thank you Darin Zanyar, for the song!
Be What You Wanna Be 
Listen to it here, on You Tube!
My girls do, all the time...