It's Conner and Evie!
Little Darlings galore! We love them in Dolltown. Sweeties... 
MOST of them can eat ice cream WITHOUT wearing a napkin instead of an ice cream dress!
 Squeeze in, girls!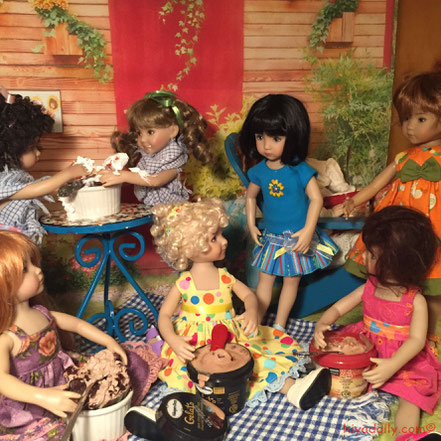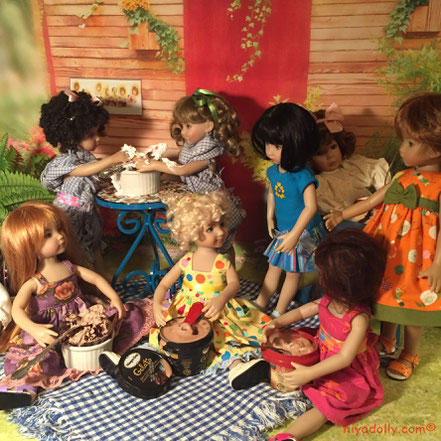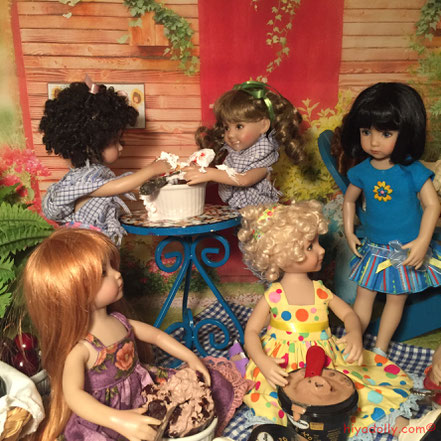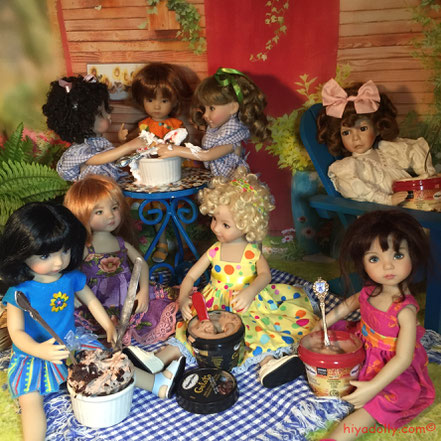 Okay, Xennia and Tink!
Time to get cleaned up!
Off to the showers. And Birdy and Rosa are going with you.
Tummies full? Yes? Good!
Because there are more Dolltowners arriving for THEIR ice cream...
Cherries while you wait!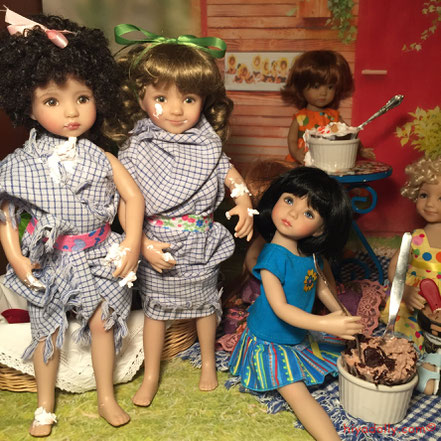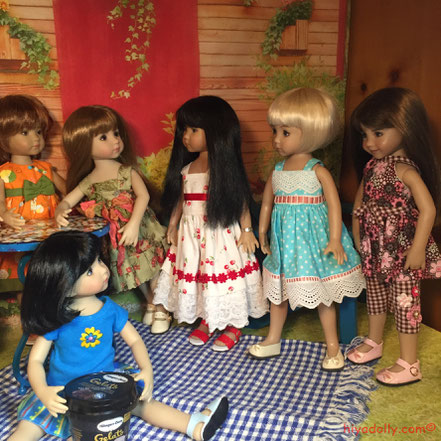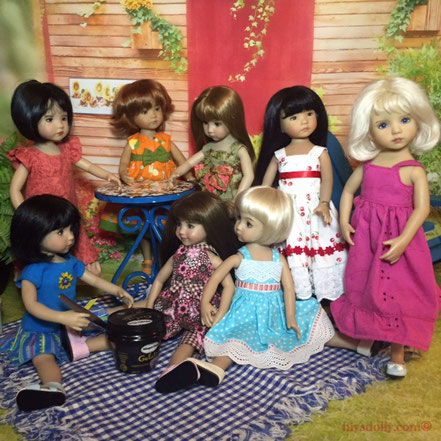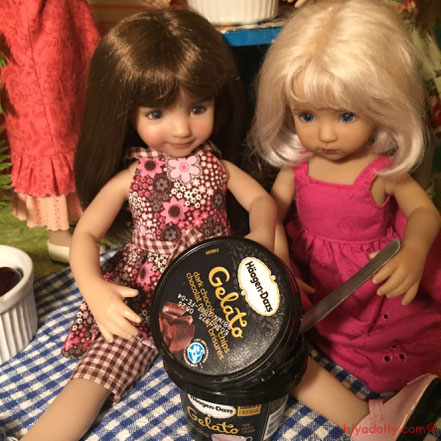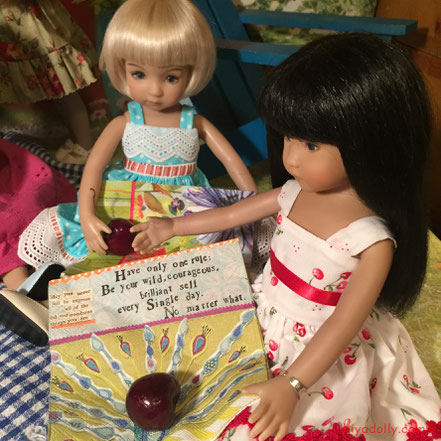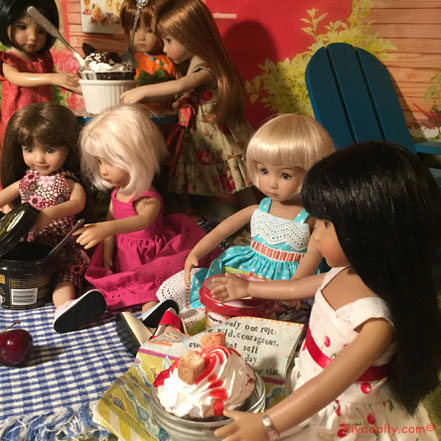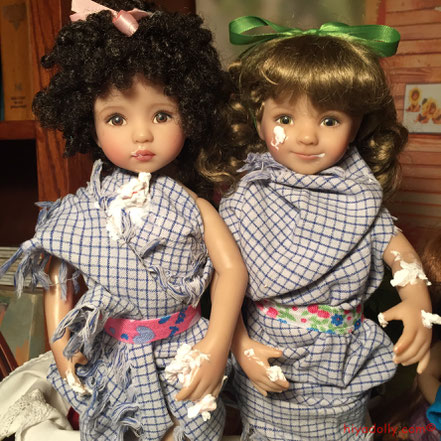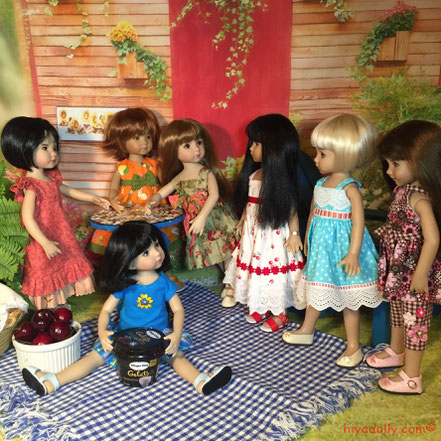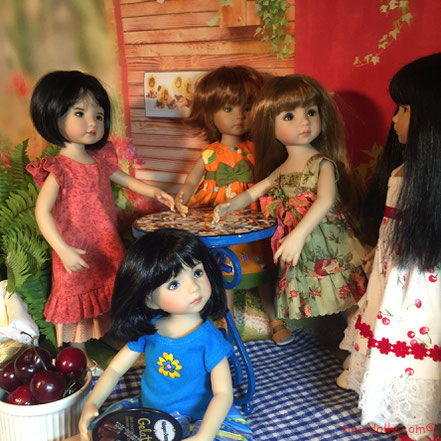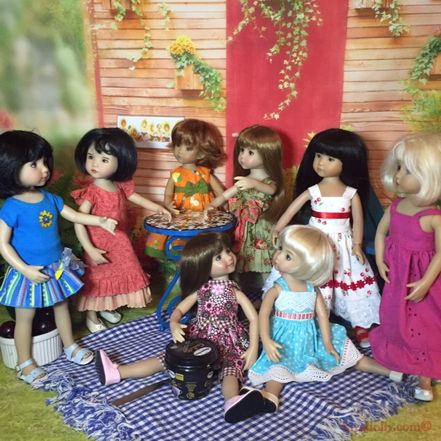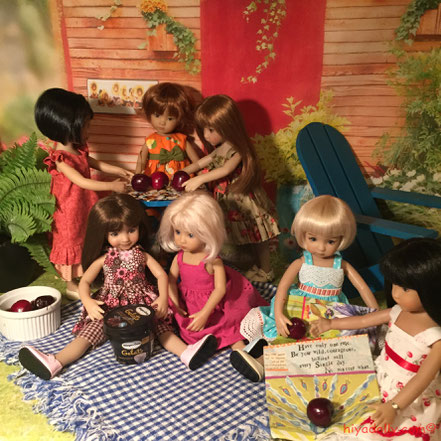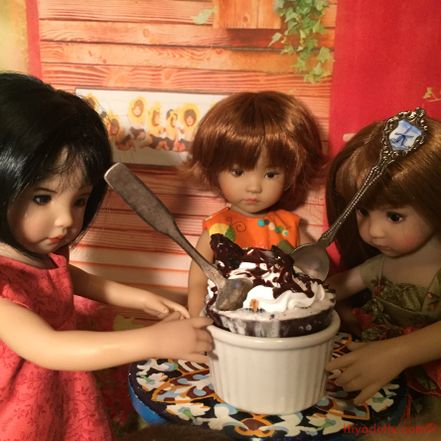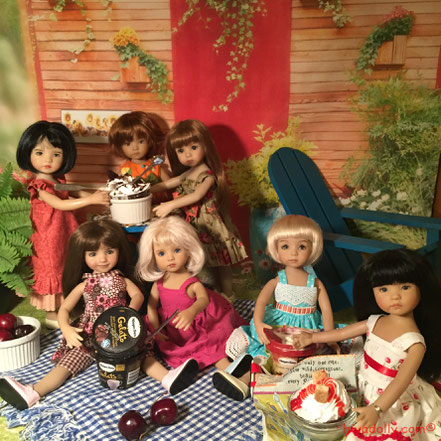 Okay! Who's next?
Sounds like the boys...and the little children?
Check the freezer, get out more spoons!
And don't we have some budget ice cream? Haagen Daas? Really?
How did this even happen? How did the Little Darlings get a taste for the BEST ice cream?
What do you mean they have been "working"?
I know EVERYTHING my dollies do...right?