It was a fun morning with her friends...
And then the Iples arrived.
Arlen stayed since she spends most of her time with the Iples... Work and play!
And little Vikka has taken to spending most of her time with Asa.
She wants to learn everything she can from Asa, a martial arts master...
Daniel arrived without a shirt. Asa objected!
He had to go and find one from Will...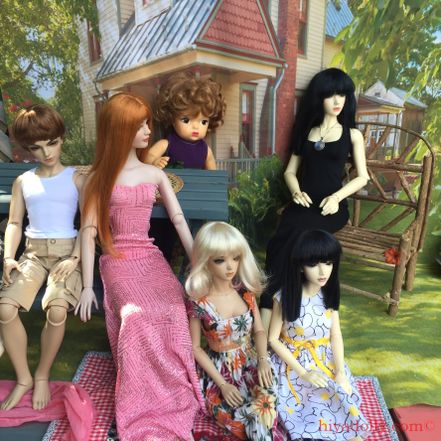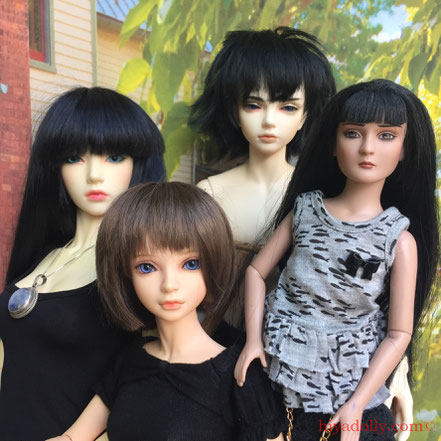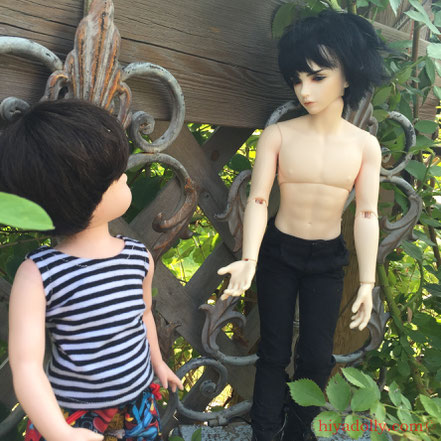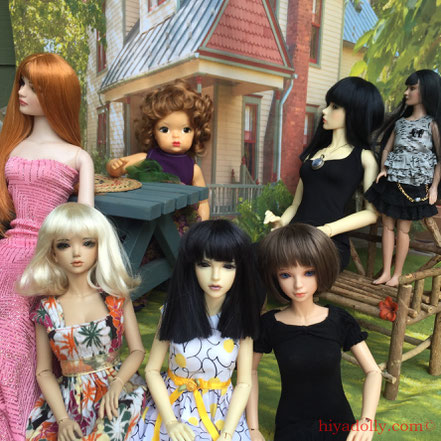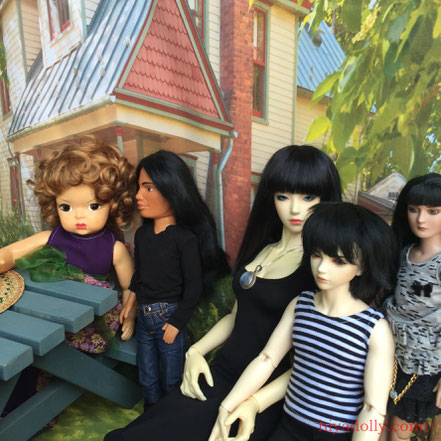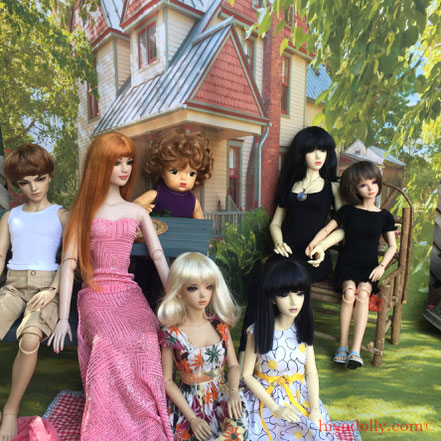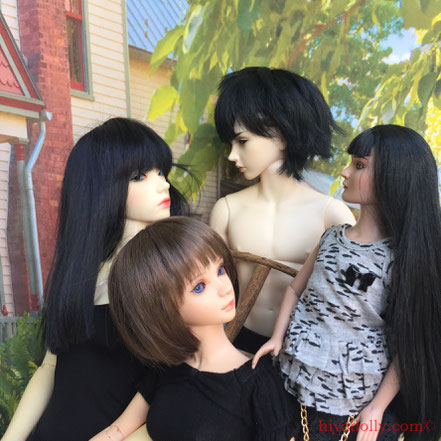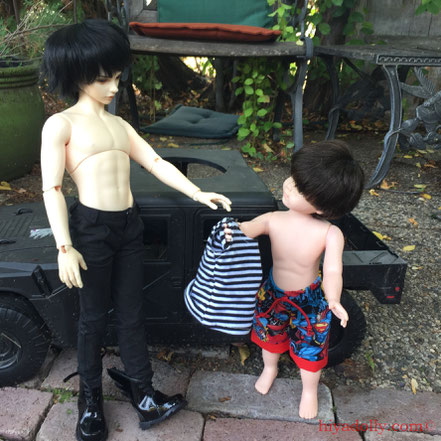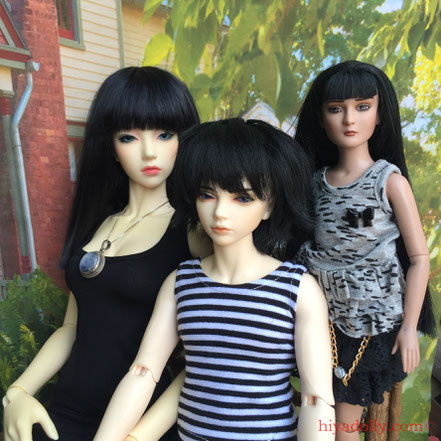 Ernie arrived to take Terri for a rest....
While Terri was gone Lee showed up with Jack, a part of his tribe we rarely see out and about.
We all love Jack, but he is a knockoff and is not accepted by the general bjd doll collecting community.
So a few minutes here at Terri's, then he leaves with his Iple friends...
Good to see you, Jack! Such a beauty!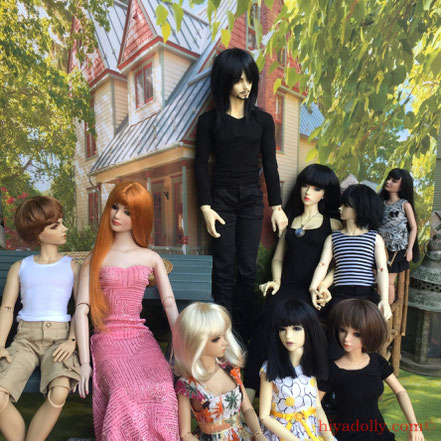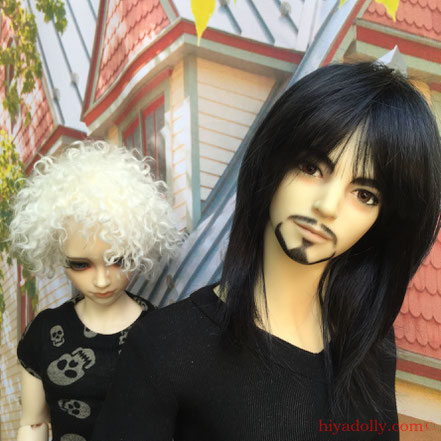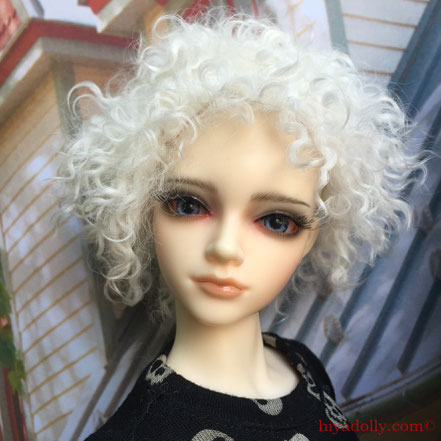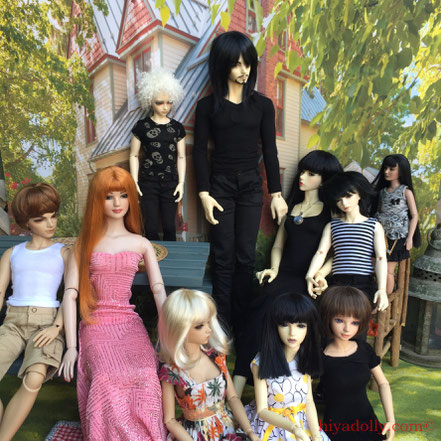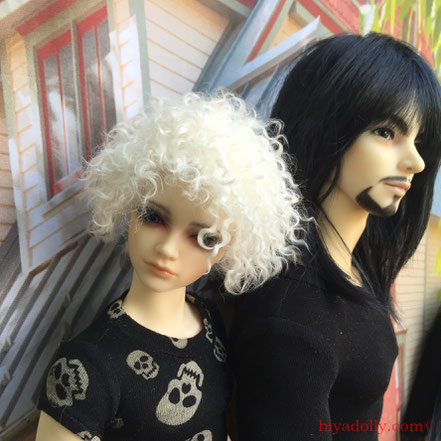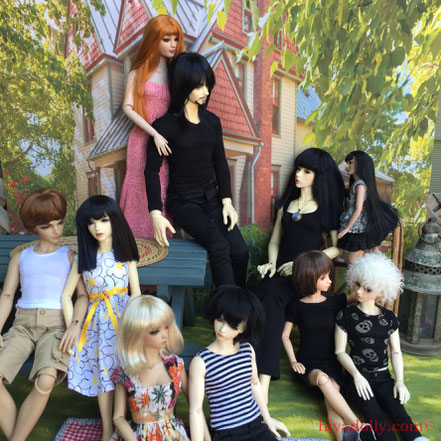 Lots more photos were taken of the young Iples and their adopted bjd Jack.
---
And a Dolltown issue is addressed, while Lee and Asa are here at Terri's community gathering...
Asa and Lee, who are in charge of Dolltown security, had a request from Terri and her girls, Oralee and Tamla.
Apparently the Iples were responsible for sending Beach Lady and Cupid Fairy to lifeguard the children at the beach.
They said that they were spread too thin around that time.
Now, everything went fine, no disasters, but the community felt there was more qualified help needed.
Last year Lee had sent Guard One to oversee safety at our River Picnic. 
Everyone felt very safe! And he was very firm with the children.
So Terri and the girls wanted him again to and keep the children safe on their adventures.
Lee and Asa made the decision to bring in a second guard to Dolltown.
Here, he is introduced by Guard One.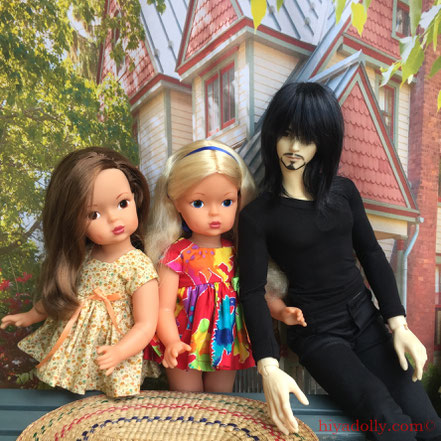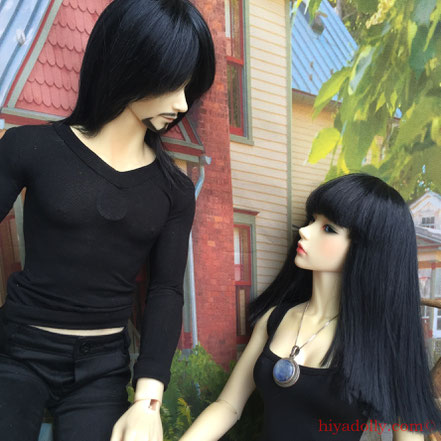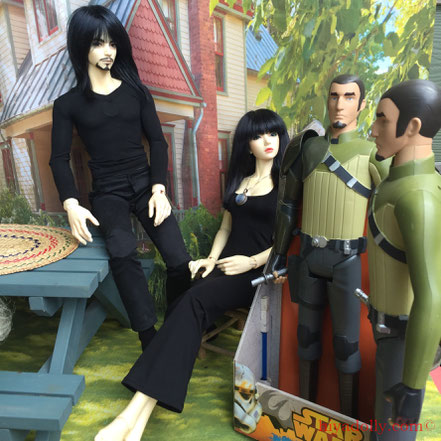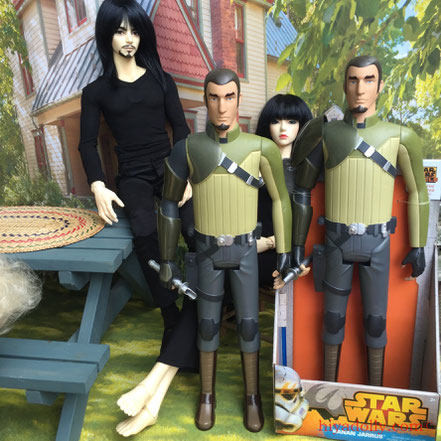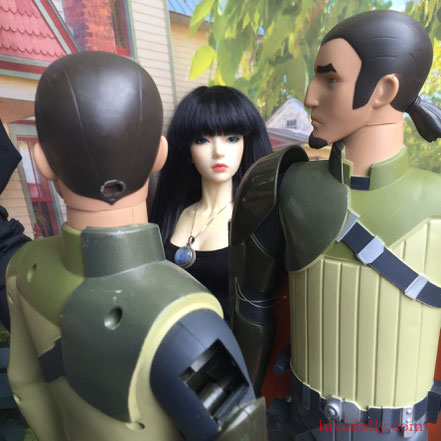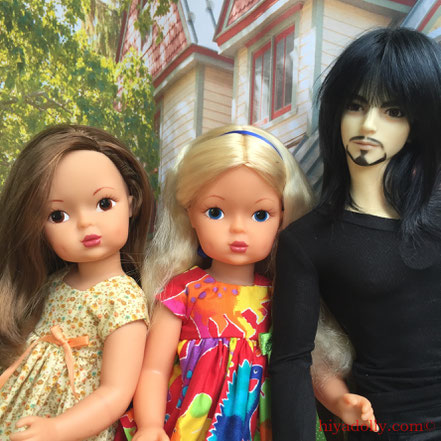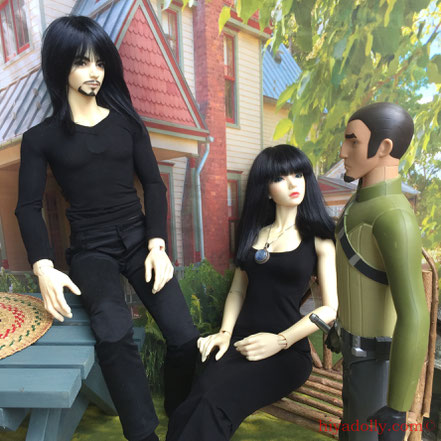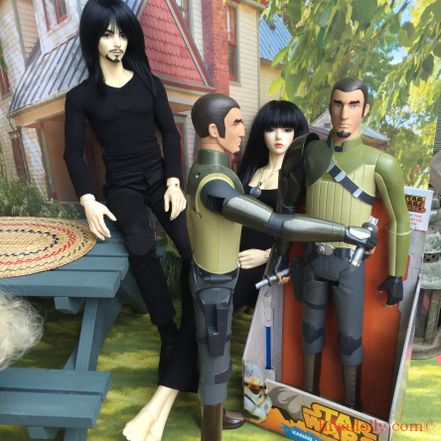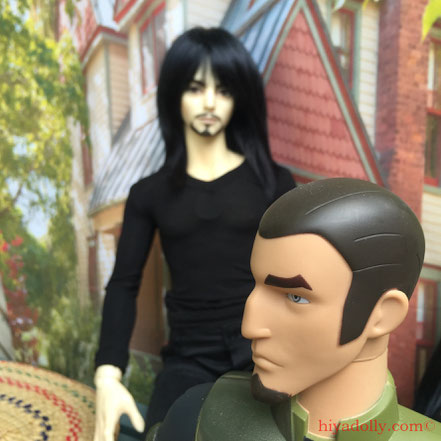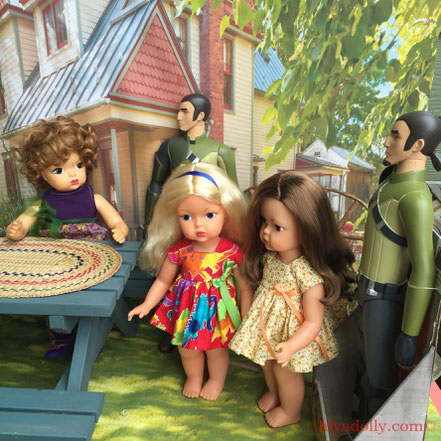 Guard One asked that his new partner keep his armour, his weapons...and his ponytail?
These were stripped from Guard One when he arrived in Dolltown, as you can see.
The community dolls felt he would intimidate the children.
Some of the children kept asking Guard One why he was disarmed.
Guard One assured them he could still look after any and all threats to their safety and security.
And they better behave!
Now, with two Dolltown Guards assigned directly to the young ones, everyone is breathing a little easier.
One more Dolltowner to run around and find Tink and Xennia when they get up to their shenanigans!
Terri invited both Guards to stay for the Community feast later in the evening...
Of course they said yes. They are allowed to eat on duty.