Well, go figure!
Tink and Xennia spent lots of their summer hunting for frogs.
It became a bit of a thing...
Dolltown has creeks, meadows, lakesides.
No frogs.
And then, just when they were distracted by school start, look what (or who) showed up on the Fall Path !
The girls were heading home after their first day of school...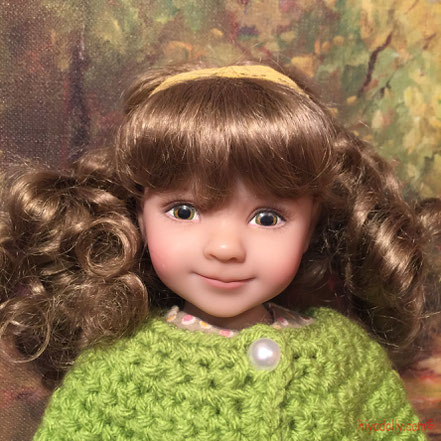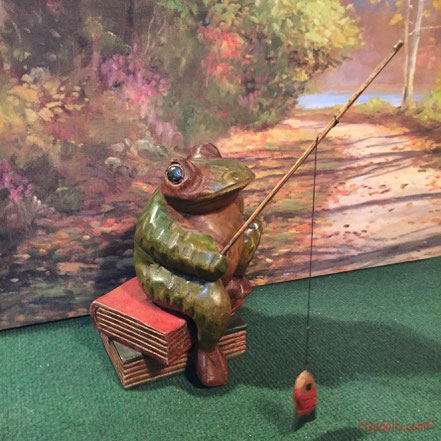 ---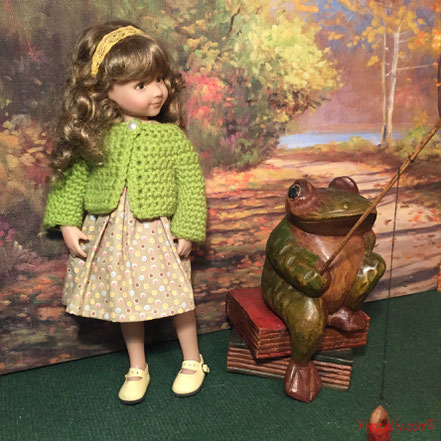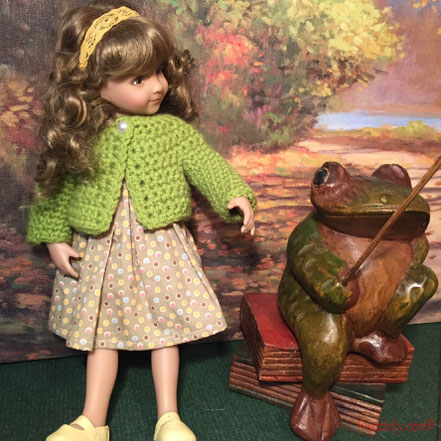 ---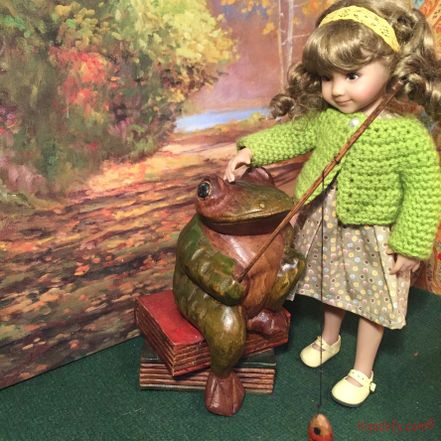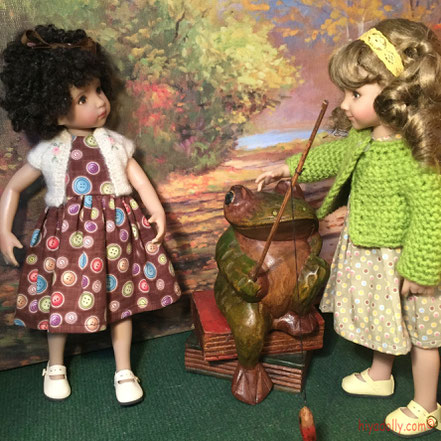 ---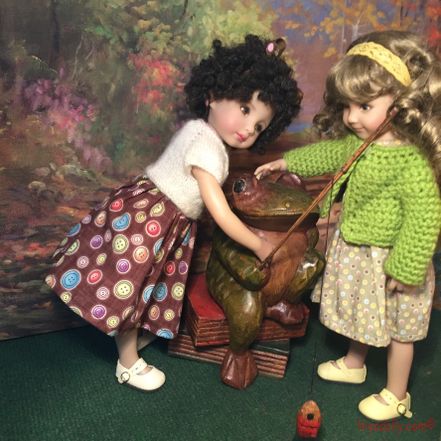 Tink said, "I love frogs!"
Xennia said, "I didn't know frogs were so big!"
Big Frog said, "I think I will fish again here near the Fall Path! Nice kids!"