Faith and Zoey were on hand as the old jewelry boxes were sorted during a clutter clearing.
So they not only got to pick jewelry that stayed, but put together a velvet box of jewelry for dolls.
And they each chose a bead necklace to wear to school...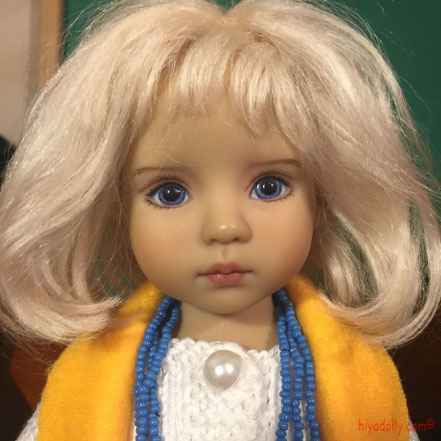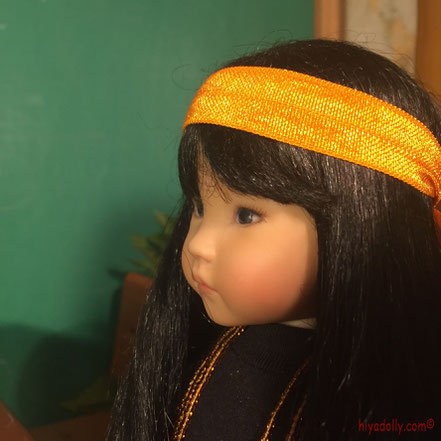 ---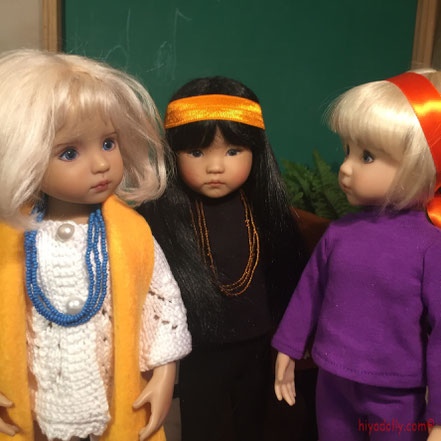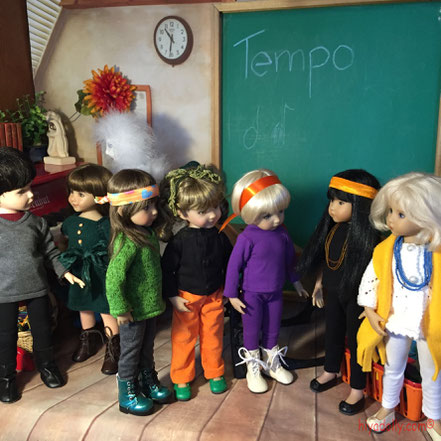 ---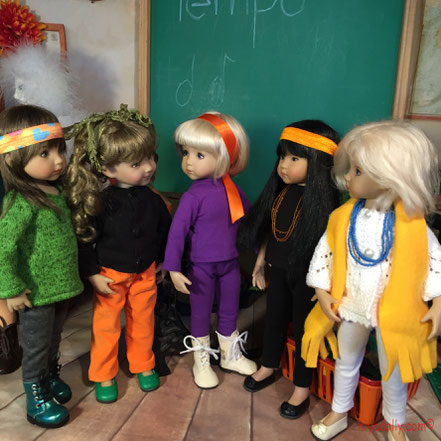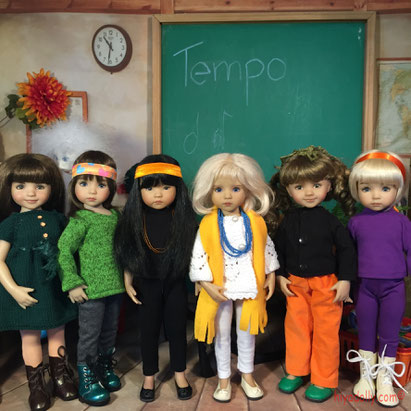 ---
The bead necklaces caused a bit of fuss in the Schoolroom.
Zoey and Faith told the girls there was a whole jewelry box full, set aside just for dolls. 
So, the Little Darlings headed to Jiyoon's playroom during their lunch break.
And there, jewelry galore...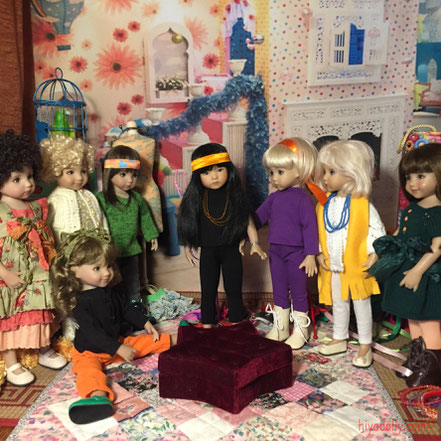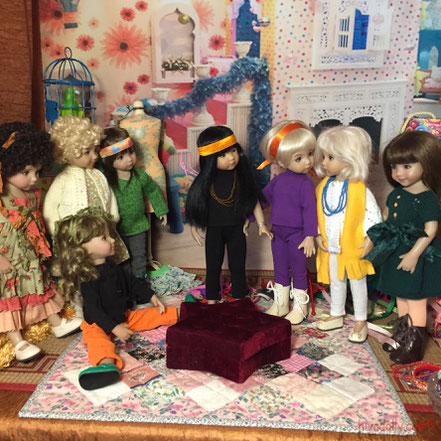 ---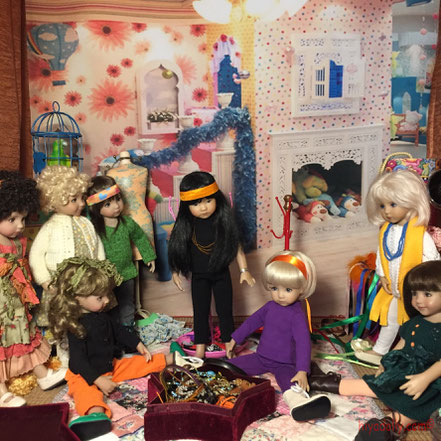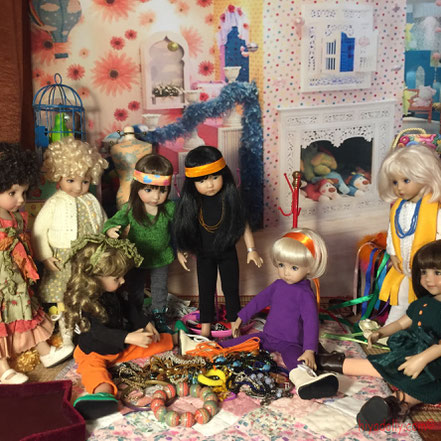 ---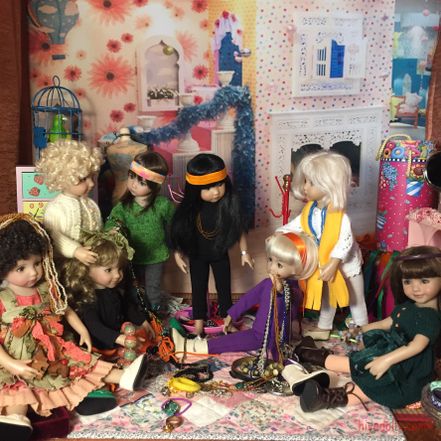 ---
Back in the classroom, teacher Sky allowed the girls to talk about the jewelry they chose.
And then she talked about the history of body adornment...
It's called a "teachable moment".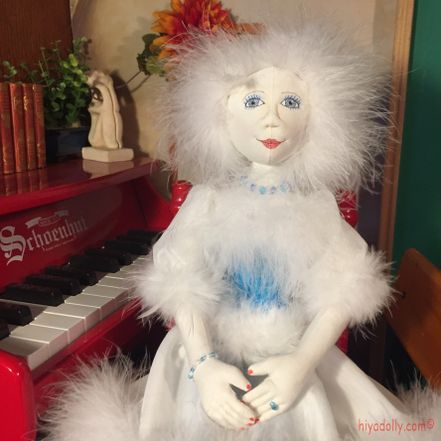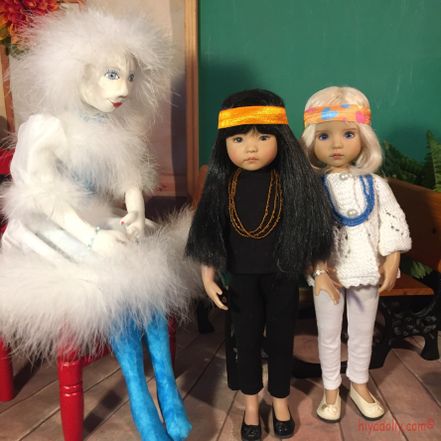 ---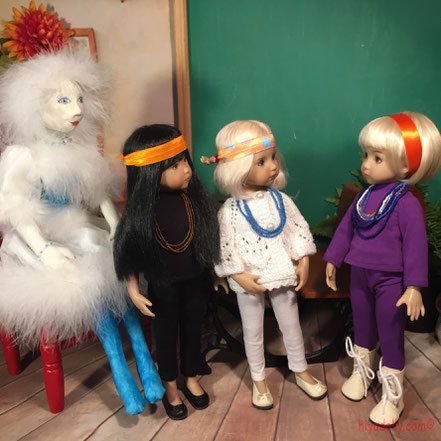 ---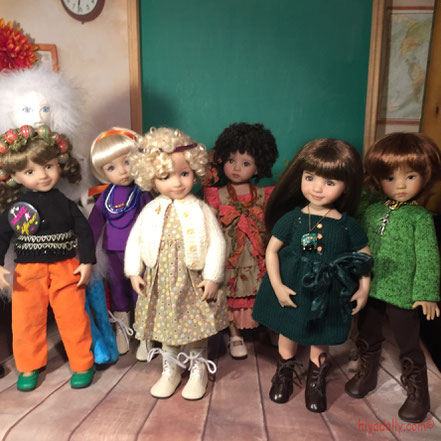 ---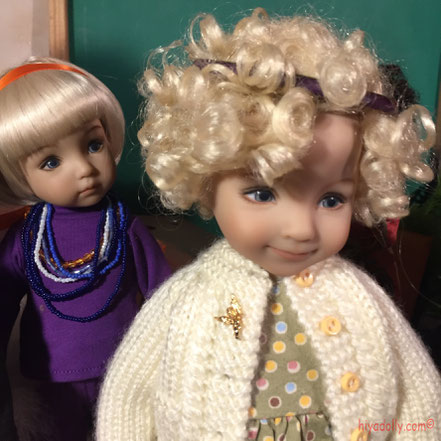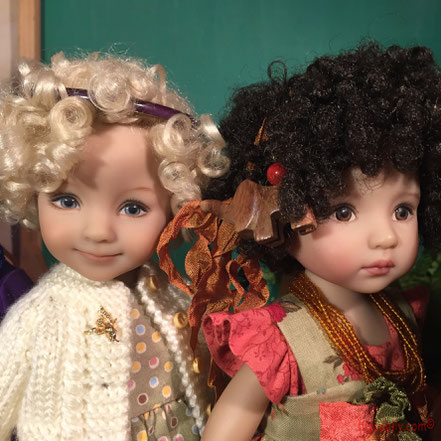 ---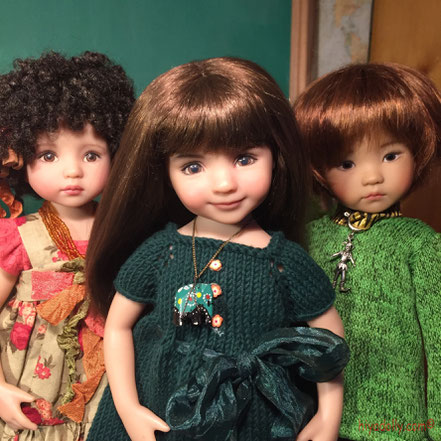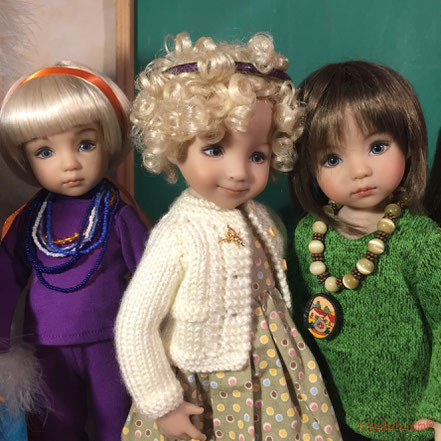 ---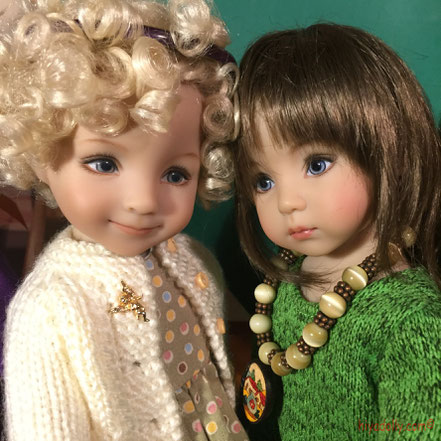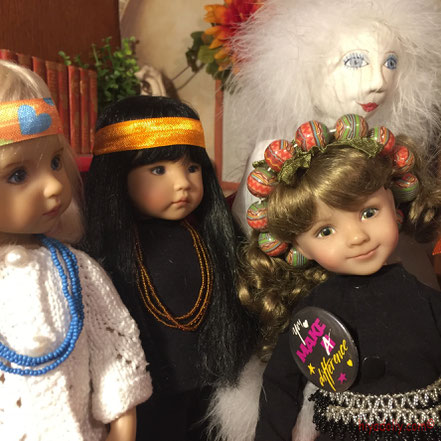 ---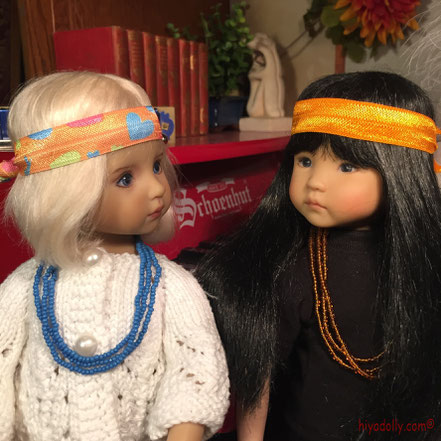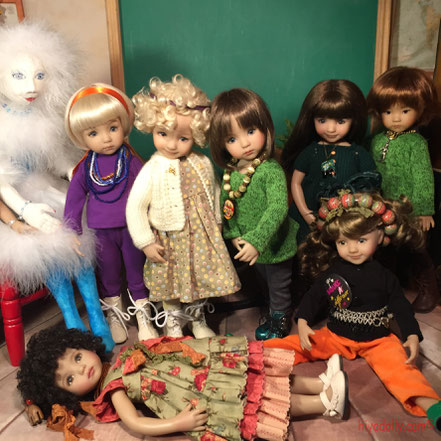 Xennia often lies down during the teacher-talking part of a lesson.
She says it helps her concentrate....
Or, Xennia, is it just nap time?