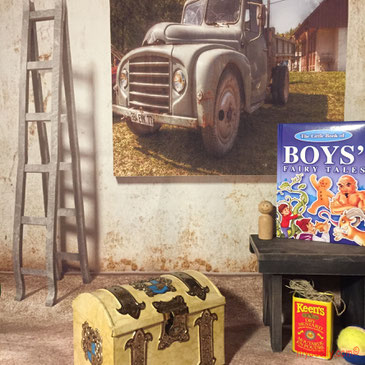 So, this is where the boys have been!
We haven't seen them outside of school time for ages.
Well, boys, nice clubhouse!
Chris is here, and young Uley.
And Dixon has a big yellow bag, full of treats..
Badger and Owen show up and the boys' Halloween starts.
This's where half our treats and the Halloween cookies went!
The girls are about to make an appearance.... Ready?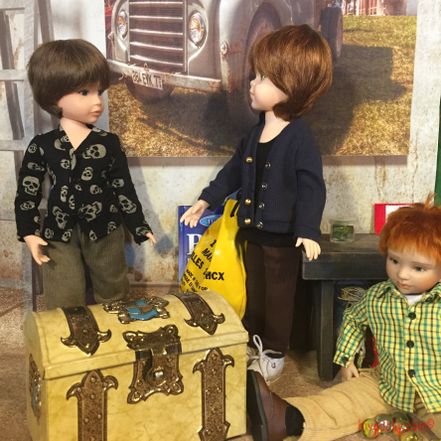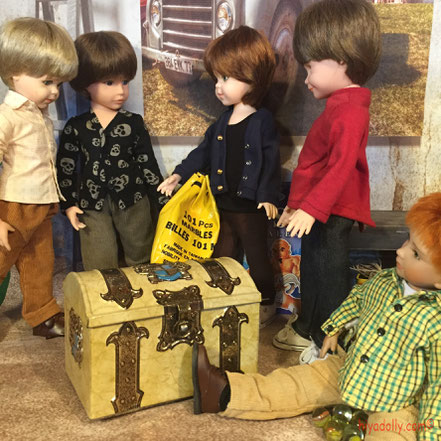 ---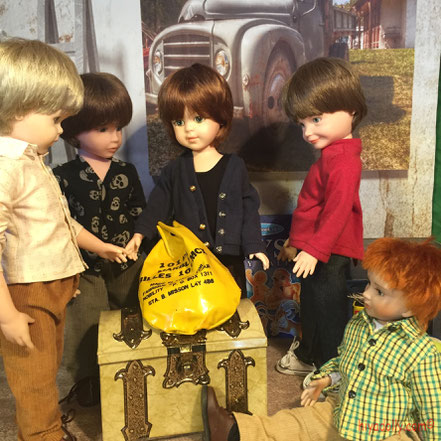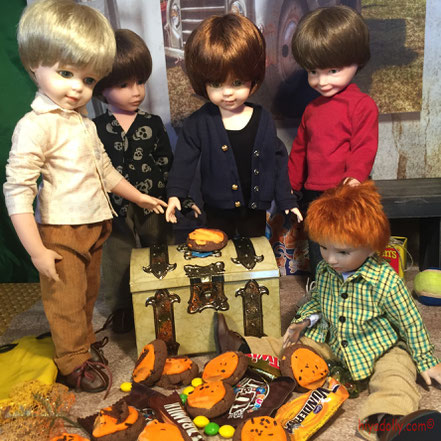 ---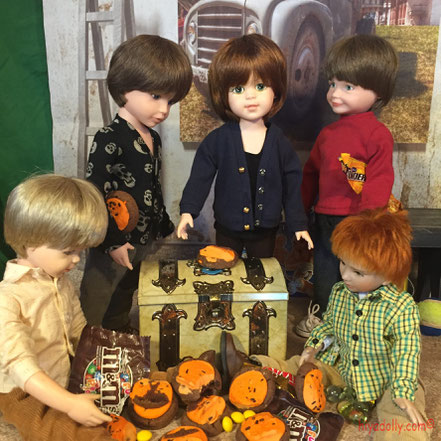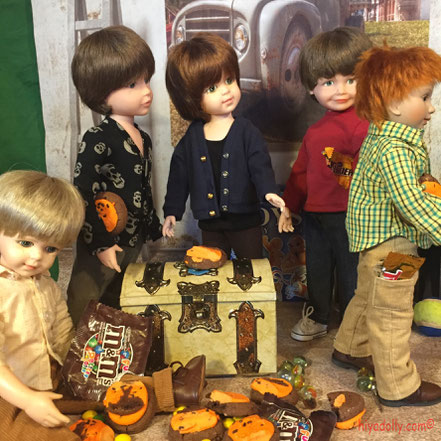 ---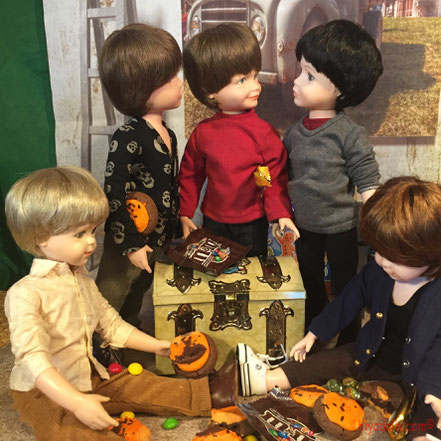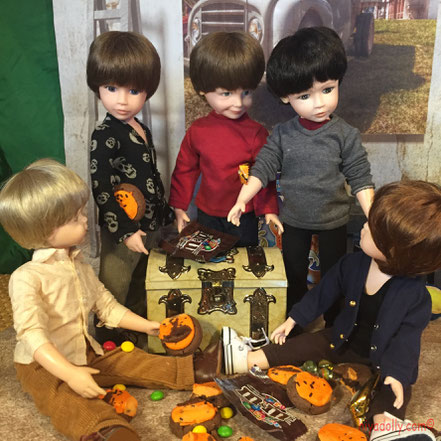 ---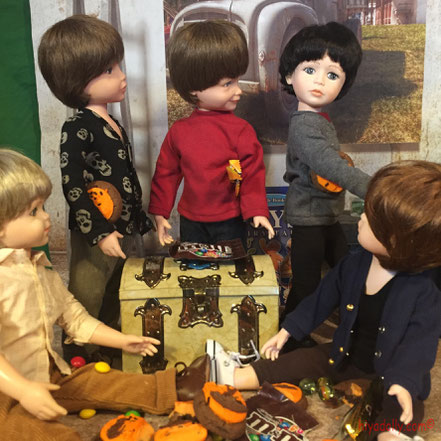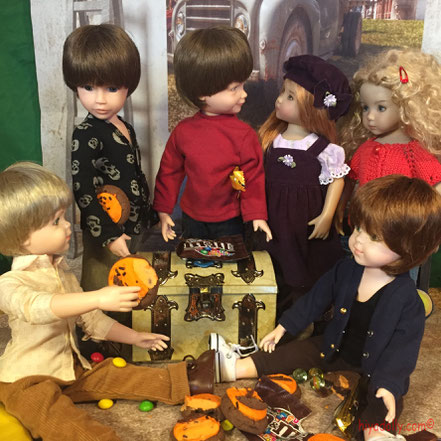 ---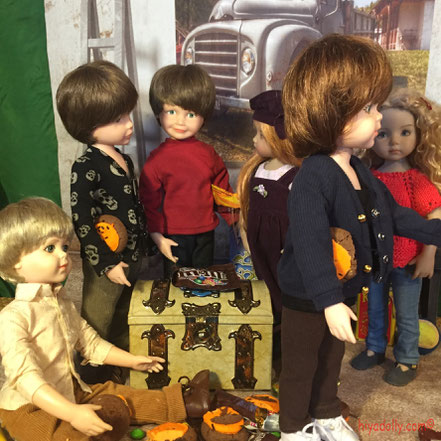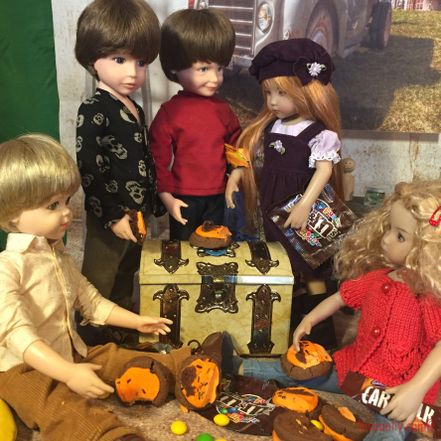 ---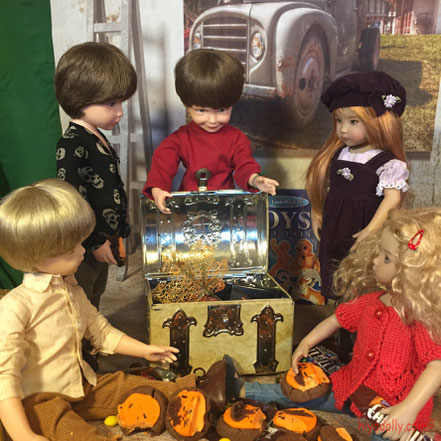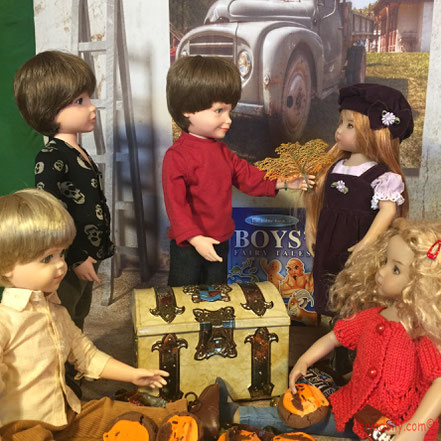 ---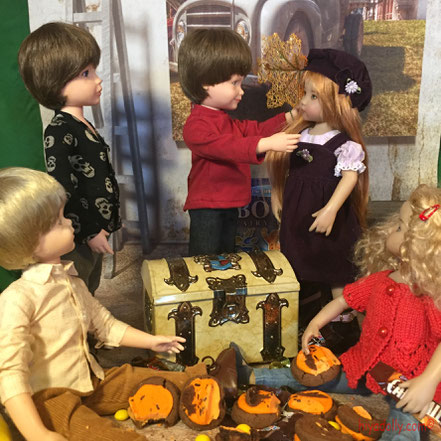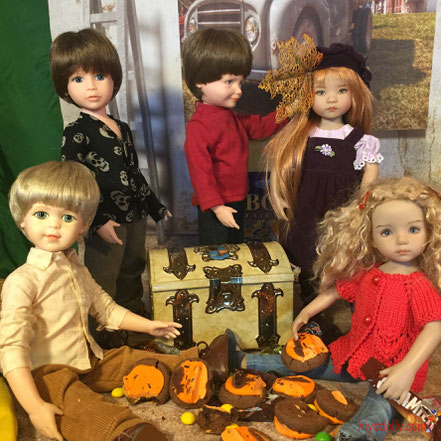 ---
Aww. Badger has given Scout a pretty golden maple leaf from the trunk.
Hey, isn't that one of Aira's wings?
Scout and Lula are satisfied with their visit.
They leave with treats.
And can't wait to tell the rest of the girls about the clubhouse.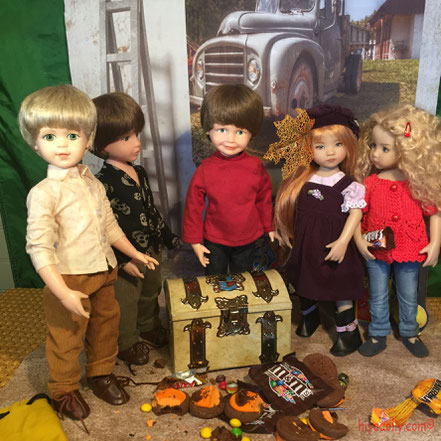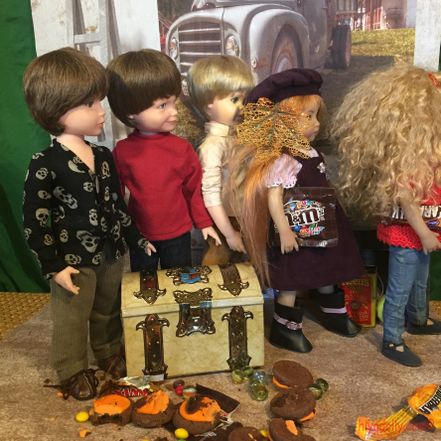 ---
Badger is buried in sweet. 
Giving a gift to Scout was almost too much for him. Happy.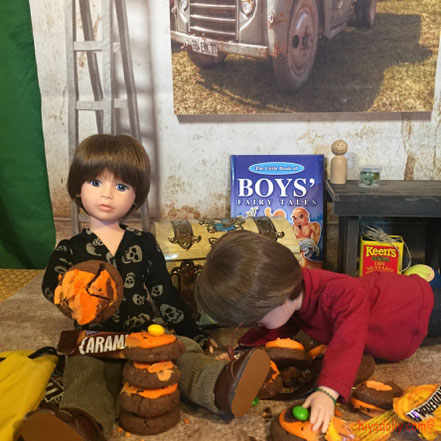 ---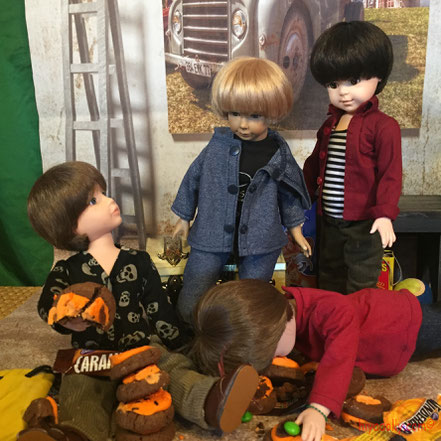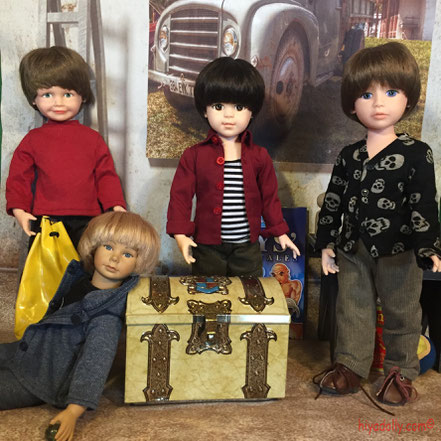 Okay, wrap it up, boys!
I wonder what else is in that trunk?
Another time...