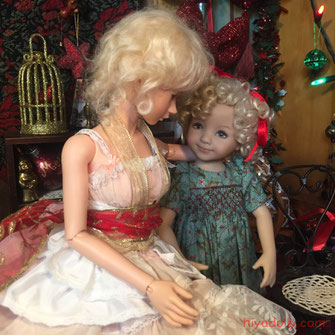 Just before the Little Darlings all disappear to play, color, and watch movies, Birdy spends a minute with Aira....
And then the Iple girls gather for a few photos, and gifts.
And Miley, Dolltown News reporter and Ballet Doll with her.
And then Tonner American Model Glamour Too (really? I have to type that every time?), our Arlen.
And Asa herself. Our Iple giant...24" of beauty and quiet.
Asa has discovered my jewels, my gems...and wears a coral garnet for Christmas adornment.
(Hey Tink. This is how it's done! No wait. Never mind. One doll wearing my gems is enough to keep track of!)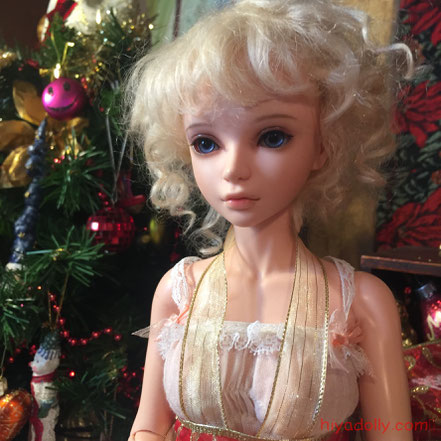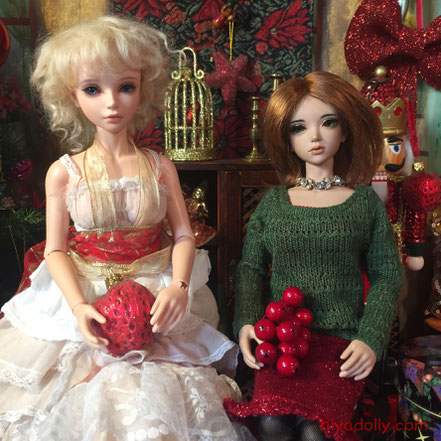 ---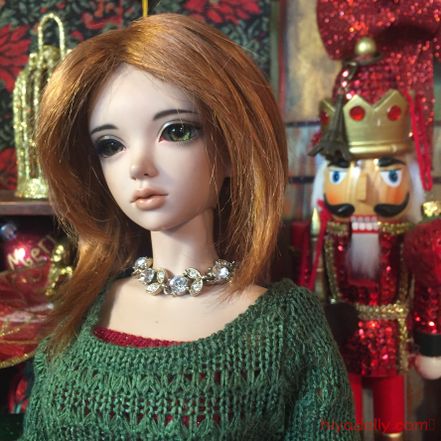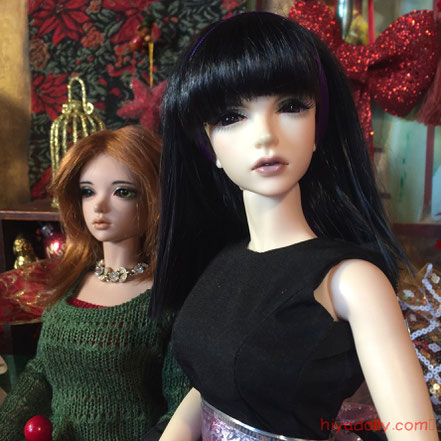 ---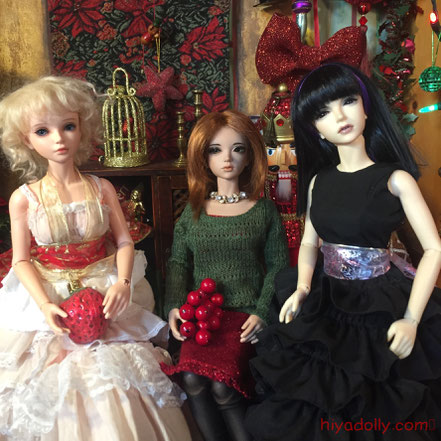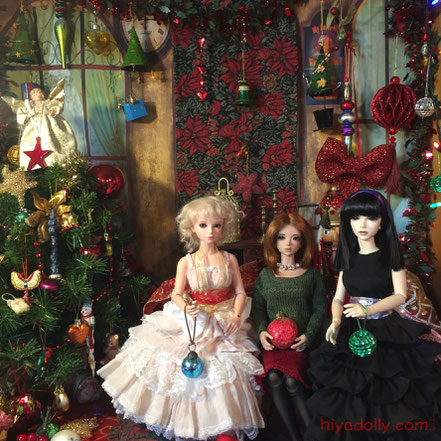 ---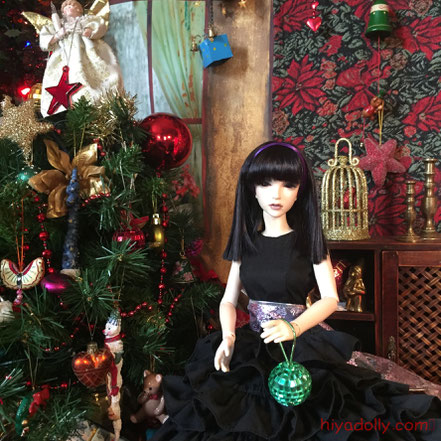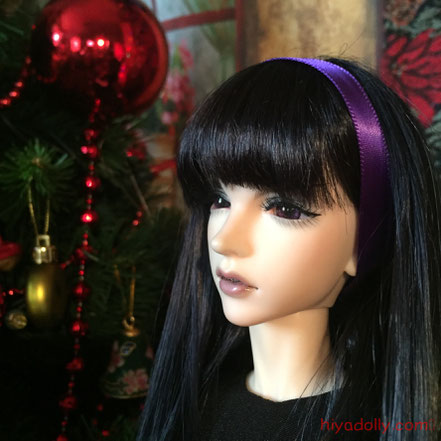 ---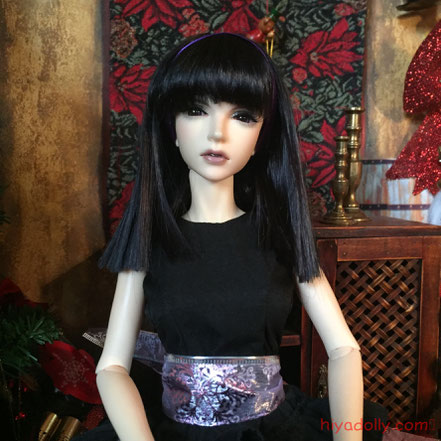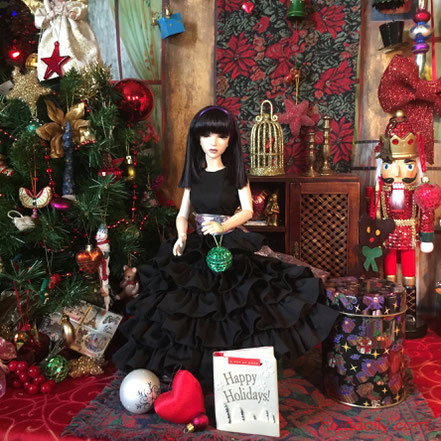 ---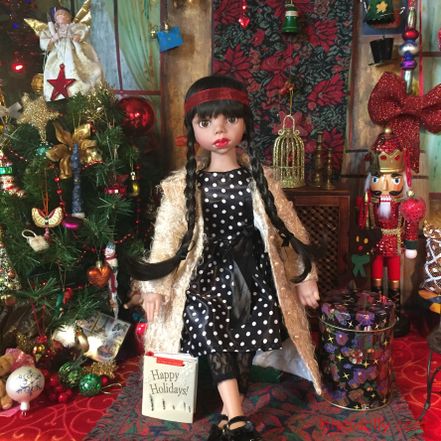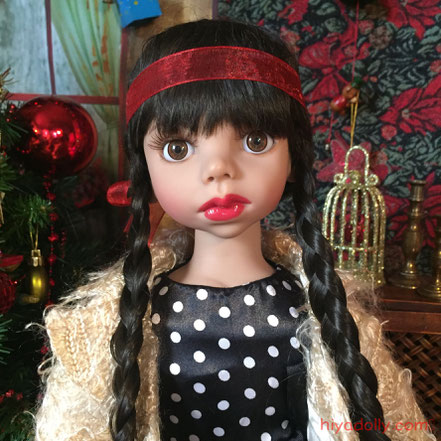 ---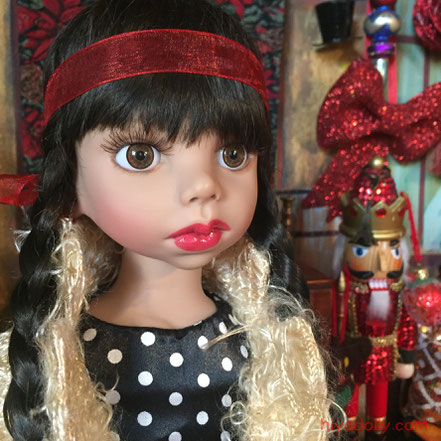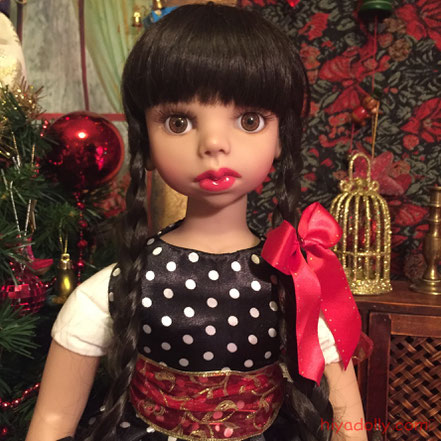 ---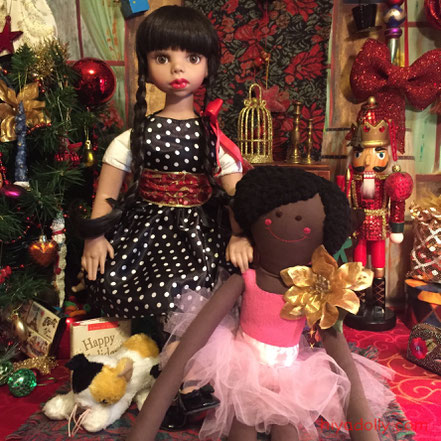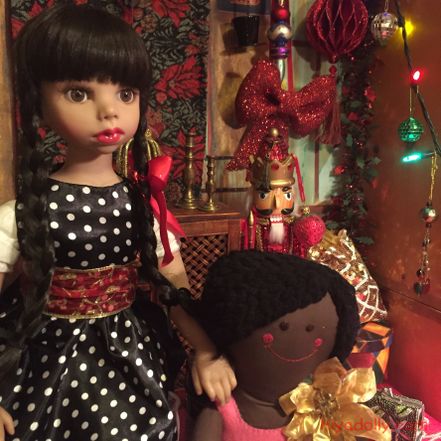 ---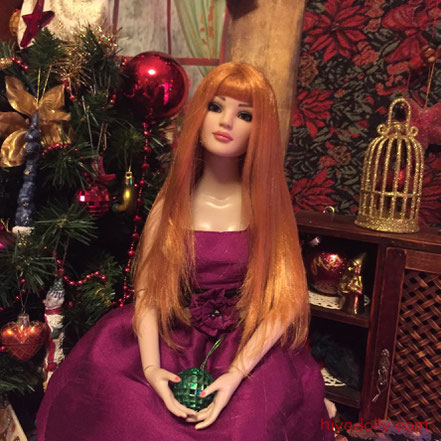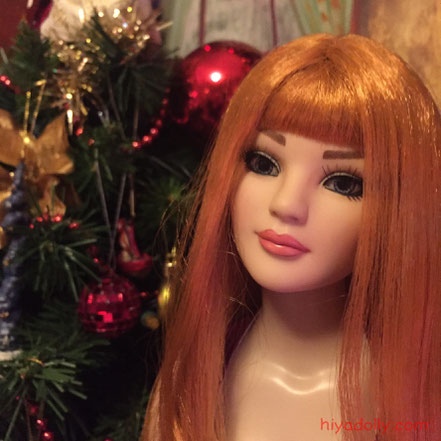 ---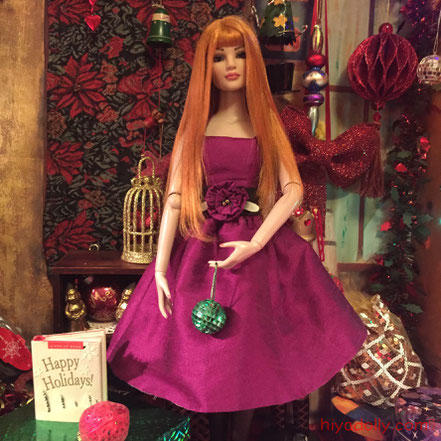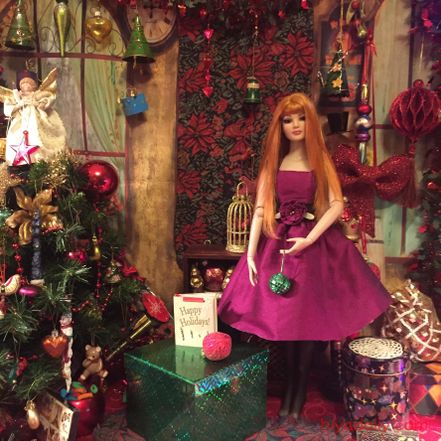 ---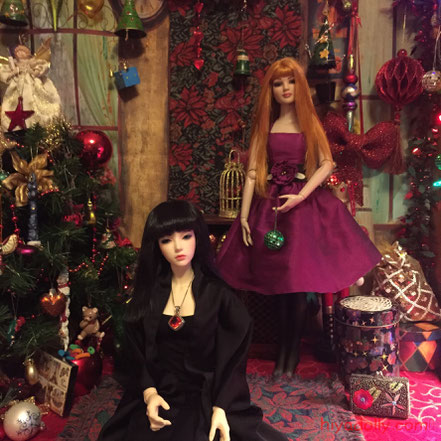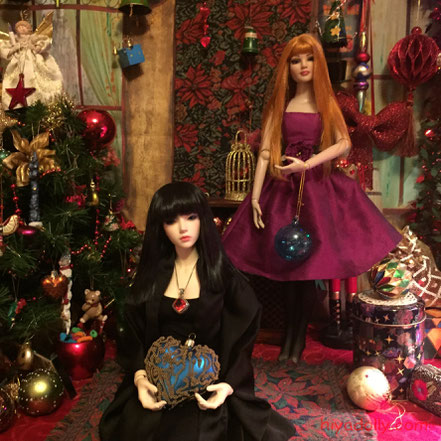 ---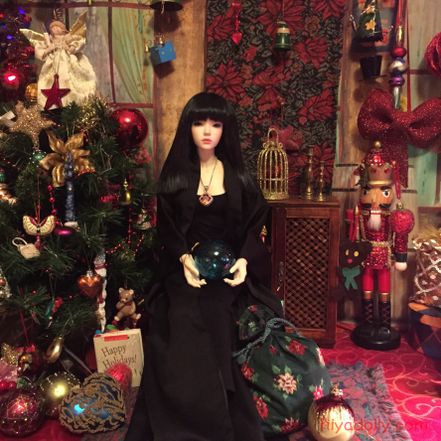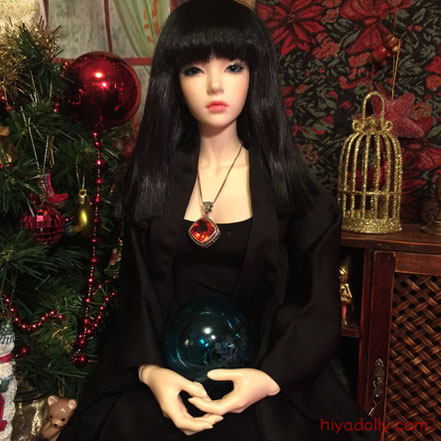 ---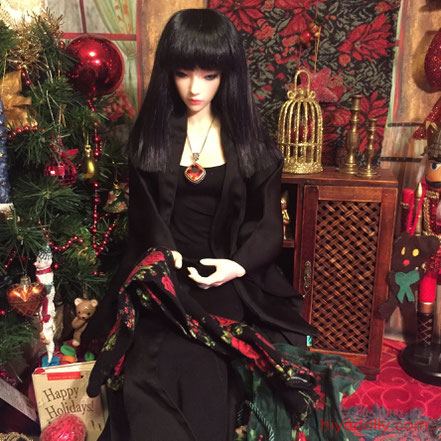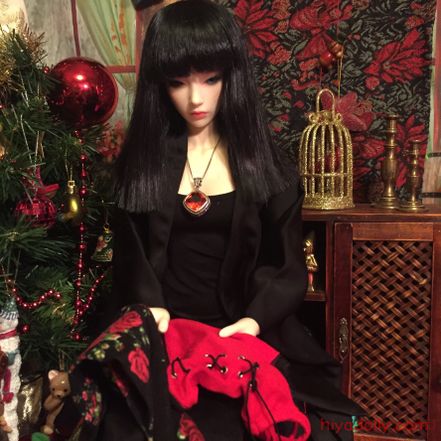 ---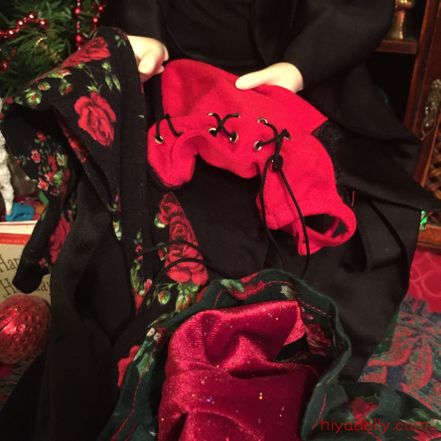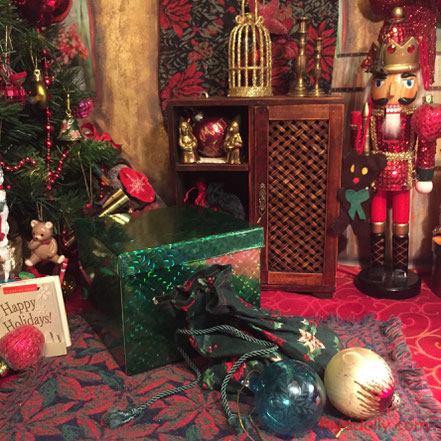 Asa has a gift! She's gone to try it on...