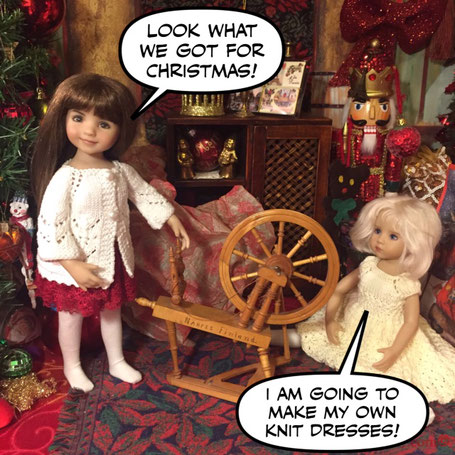 Our Christmas is just going on and on!
That's what happens when we go event by event, enjoying every minute!
We don't want to leave the fun happenings unposted so let's keep going...winter will be here for a while!
We were gifted with a spinning wheel...two actually!
A dear old grandma was letting them go. And Auntie Shirley brought them home, just for us!
Lovely for Dolltown!
Thank you, dear Shirley!
Little Phoebe is just the right size for the second spinning wheel. We have popped that one in a Christmas bag. And we are waiting for Phoebe to return from the downtown Christmas Diorama. We hear they are all on their way home to Dolltown!
Now, do these spinning wheels work? Faith has grand plans for this one!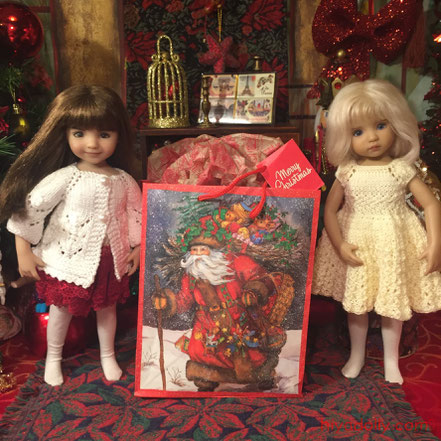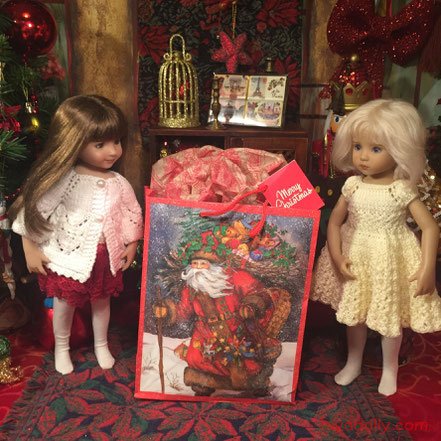 ---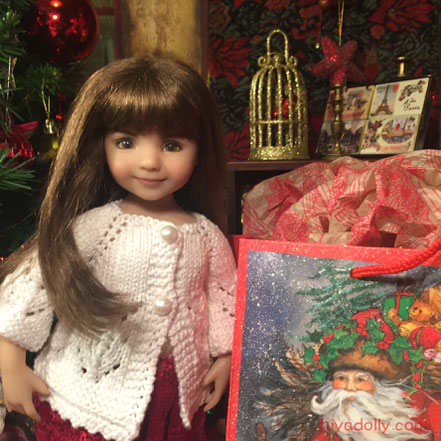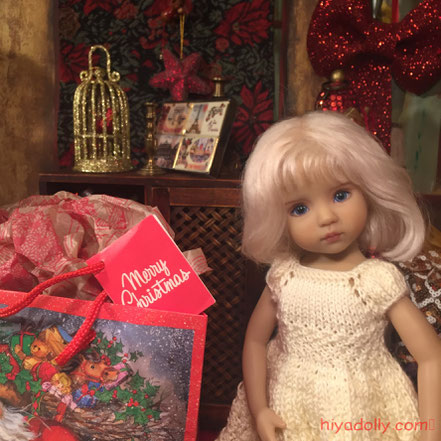 ---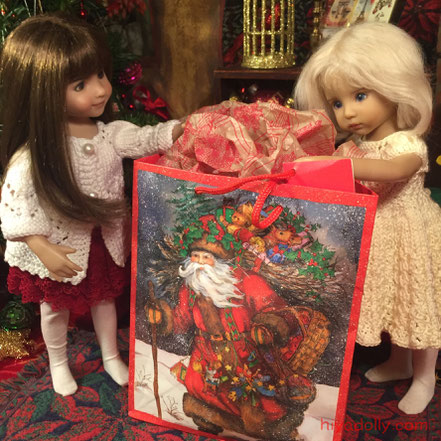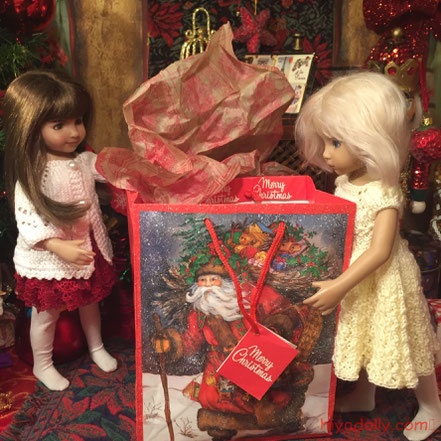 ---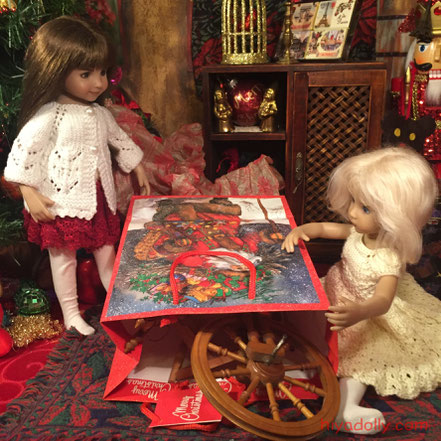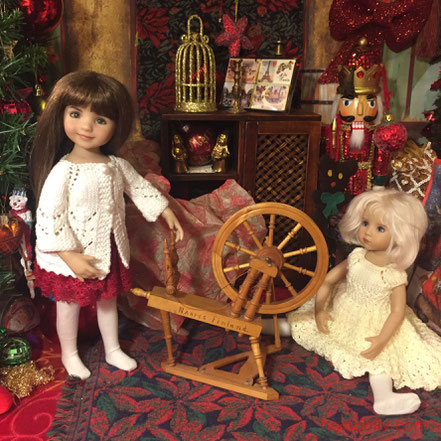 ---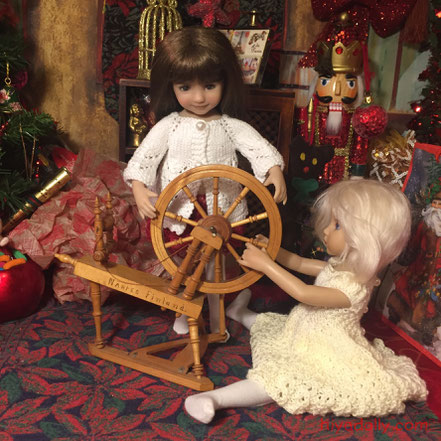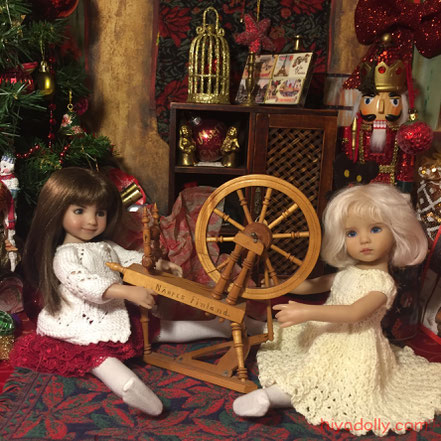 ---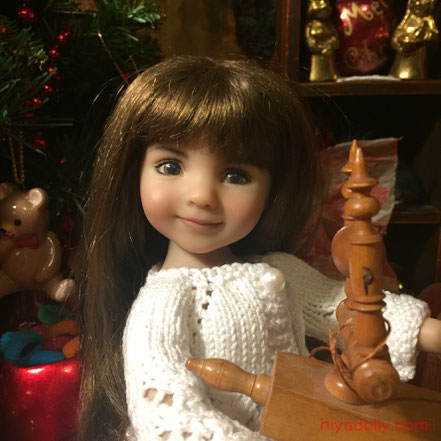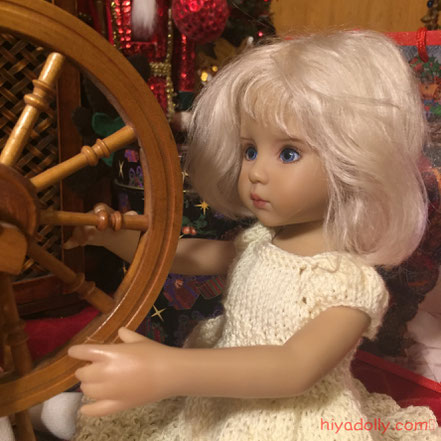 ---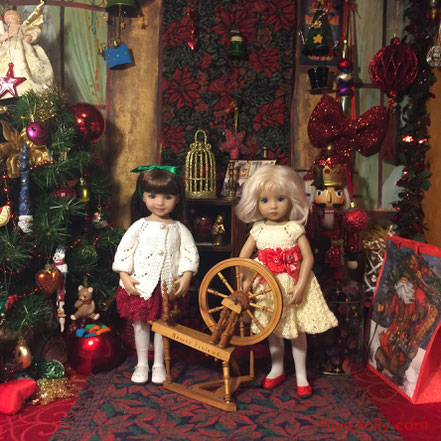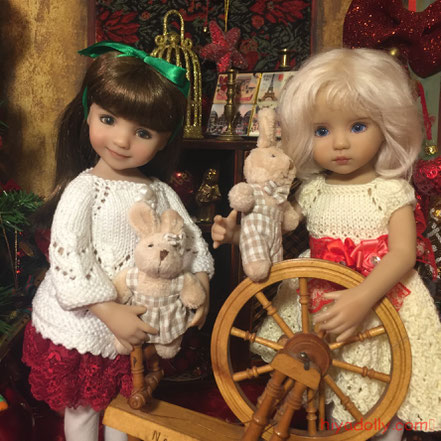 Isn't that lovely? 
But these girls are cooing to the little bunnies from Auntie April that they are going to make tiny sweaters for them.
On the new old spinning wheel. And we have no idea how. Not even toy sheep to start.
Okay, I better find a distraction...
Time to change for yoga, girls!
That should do it, eh?