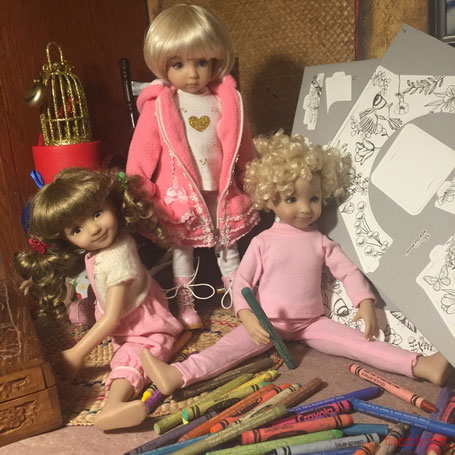 This is where we left our story...
Tink and Xennia found the crayons, Birdy and Rosa unpacked the Eiffel Tower model from Aunty April, and the four of them were ready to start...
Let's get going on the Eiffel Tower!
Grab a color and color what you want!
But then Pearl showed up, and Zoey.
And with a quick assessment of the scene, the pair took charge... 
"Clear out!", they said nicely to their friends... "until we have things organized...."
"And then tell all the girls to come to the Community Center!"
Off went Rosa, Tink, and Xennia in one direction.
And Pearl left too, in the other direction.
Pearl left to collect organizing containers for the crayons, and her thoughts.
Zoey and Birdy opened the instructions, and discovered they were in French!
They called Chantal to help. She is the most likely little Darling to figure them out...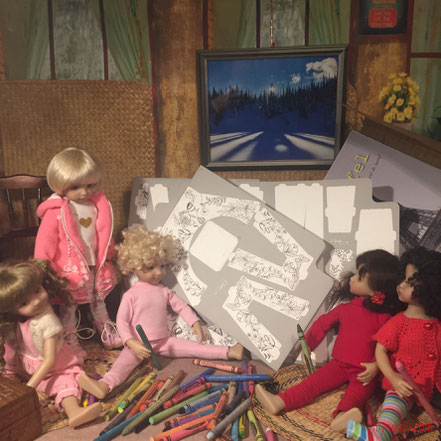 ---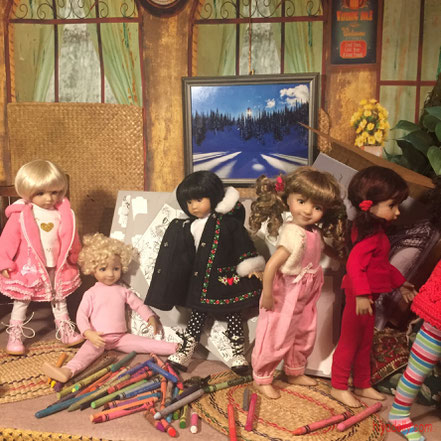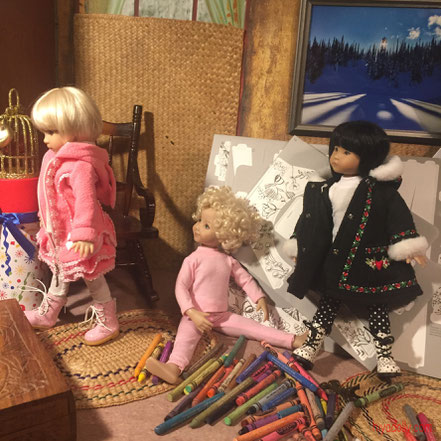 ---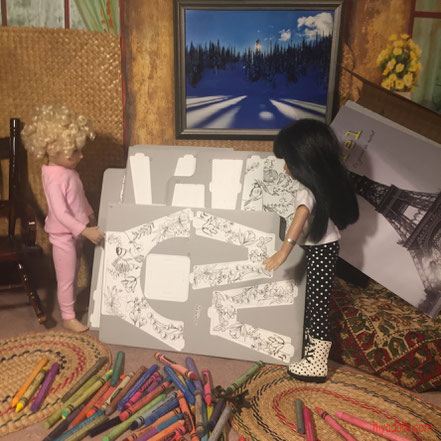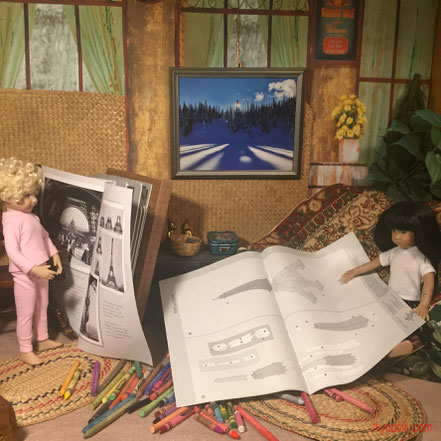 ---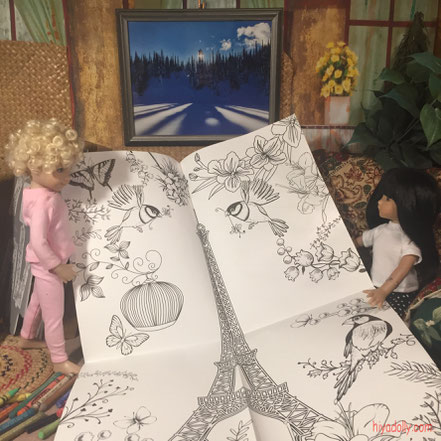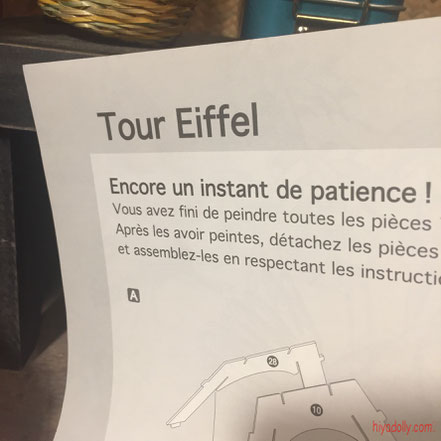 ---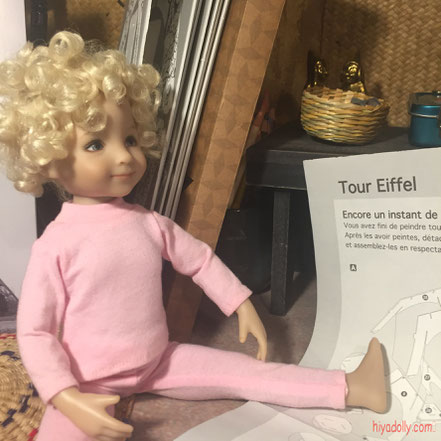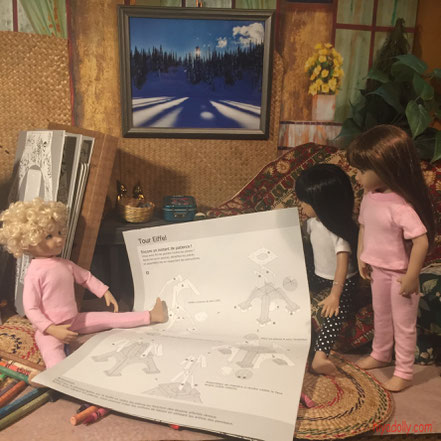 ---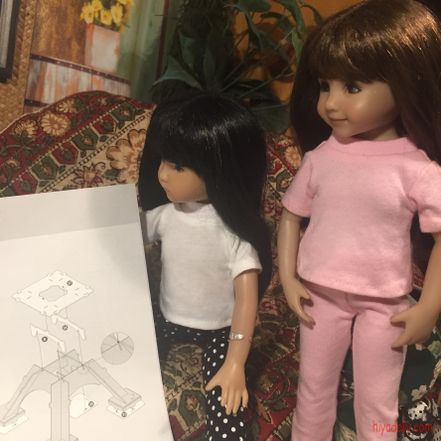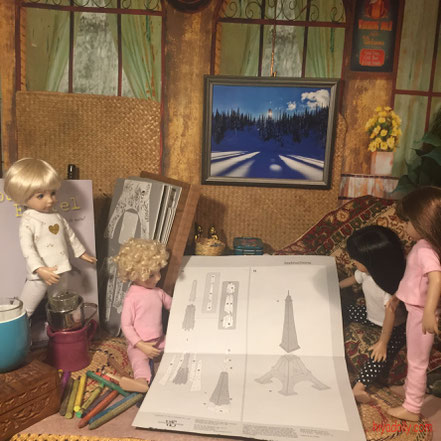 ---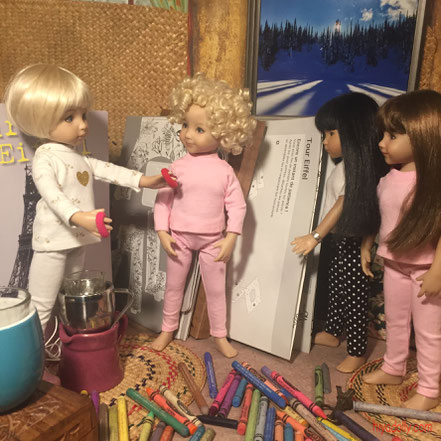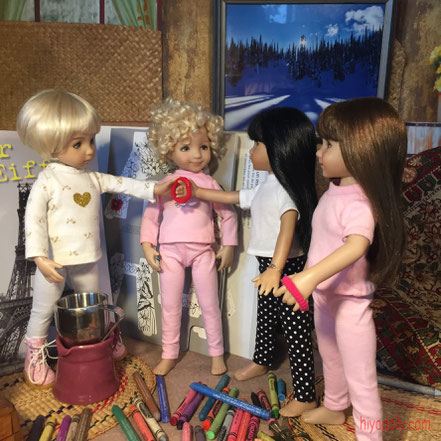 ---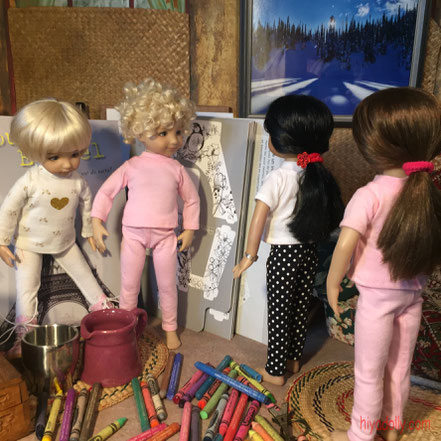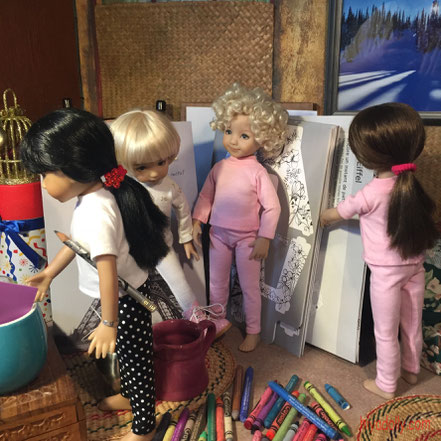 ---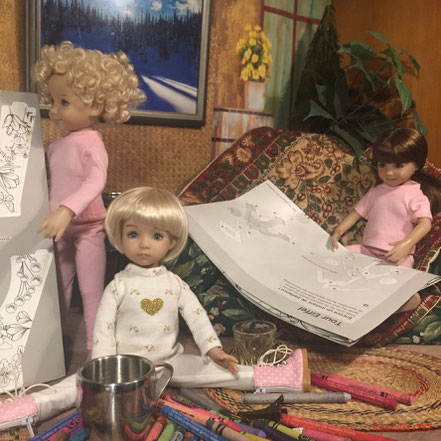 ---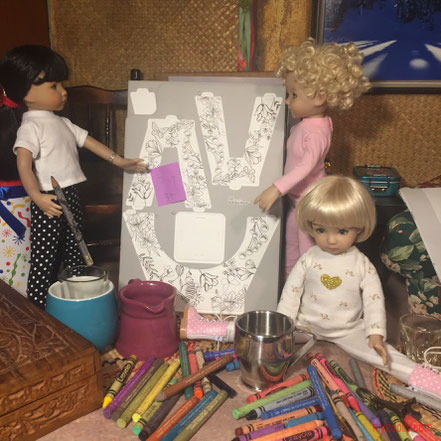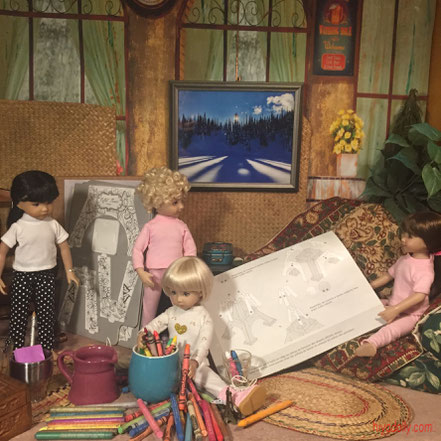 ---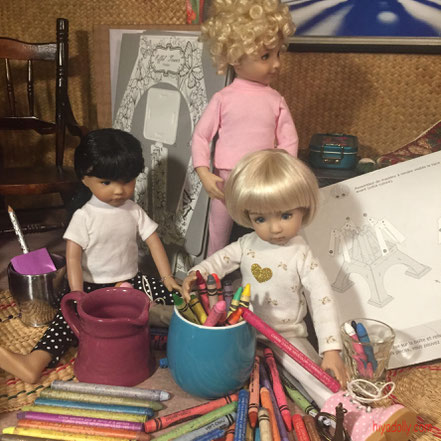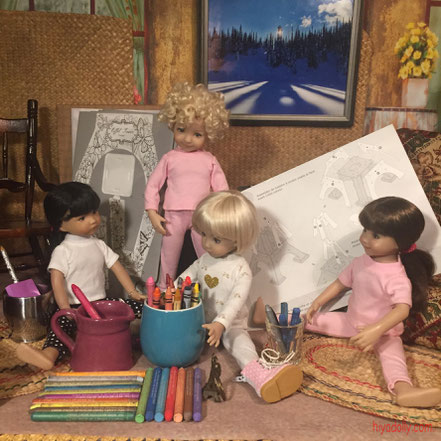 ---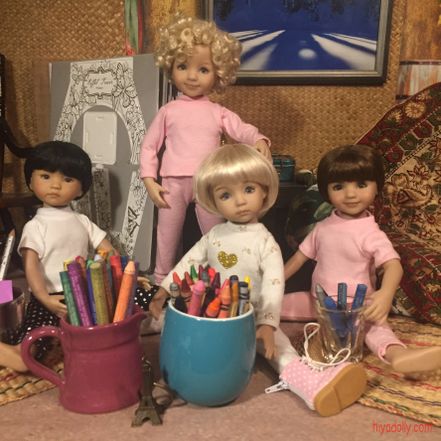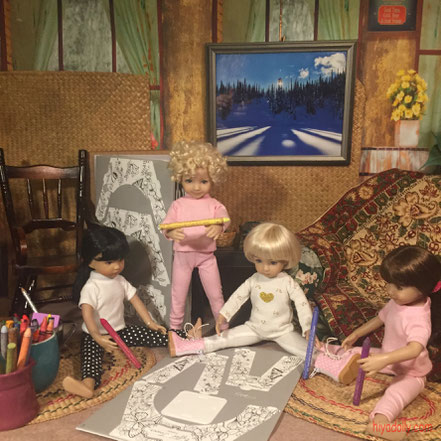 After Pearl returned and handed out hairties for serious coloring, she settled in to sort crayons.
Zoey and Birdy sorted the coloring they were about to do.
And Chantal read the directions, the best she could! 
Then the four of them studied the tower pieces, looking carefully at the design covering the pieces.
We'll post what they found....