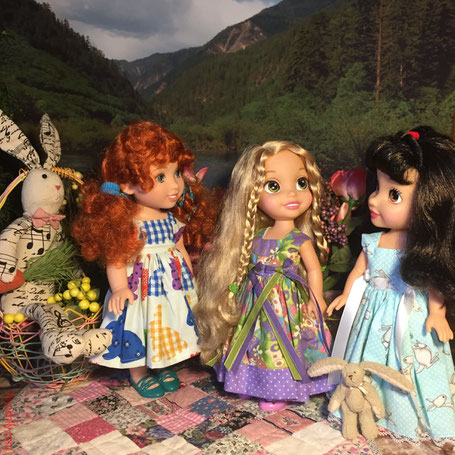 Okay, so the Disney Princesses don't do more here than pose for the camera.
But look how happy they are!
I'm sure they are a part of some adventure involving princes, castles, and happy endings.
But they were kind enough to take a few moments, and come to the Dolltown River for some photos with Bunny.
I bribed them with new dresses. That works every time. Or it would if I had new dresses for them every time! 
I am testing dresses from Prairie Moon in different sizes. We have enough girls for a dress to fit someone!
However, once again, these Princesses are odd ones to dress. Their proportions are surprising!
They are the only ones slim enough in the torso to wear these, but two of them are too long!
Too long for active Dolltown activities...tree climbing, puddle wading, frog hunting.
But not too long for a princess dress, when I think about it! So we are good.
And...Merida, Rapunzel, and Snow White are happy!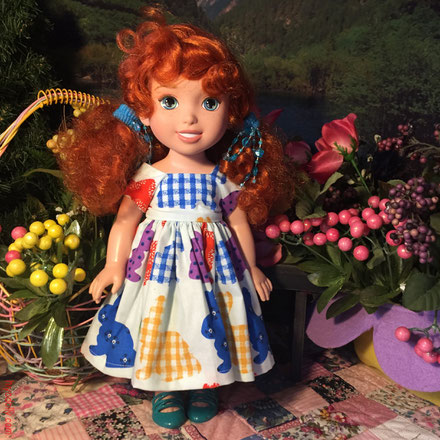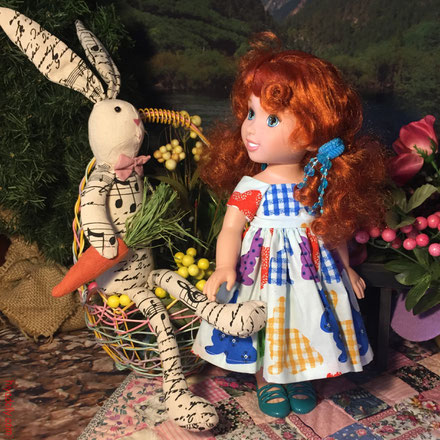 ---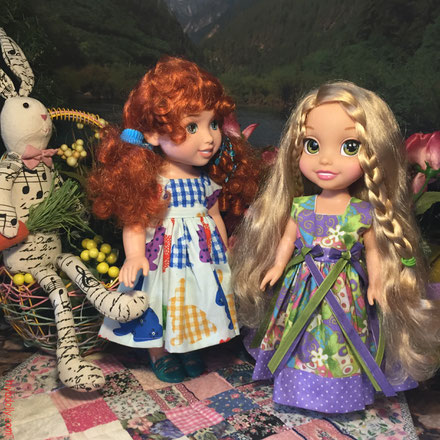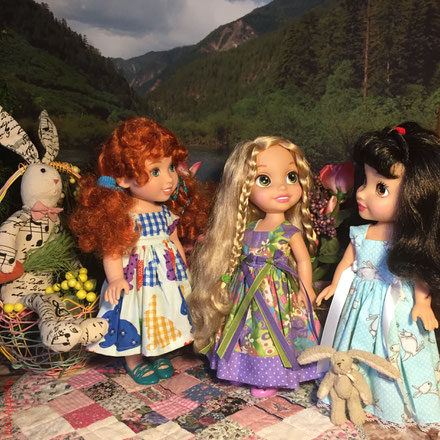 ---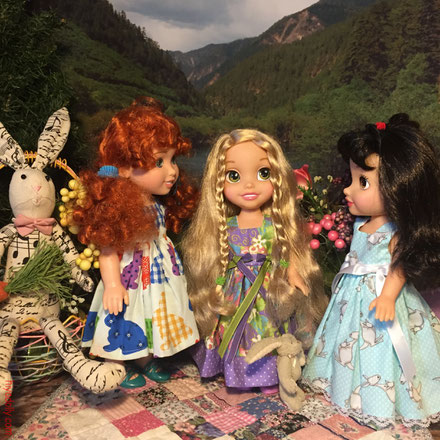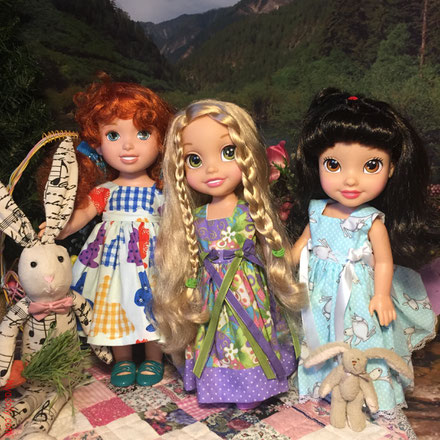 ---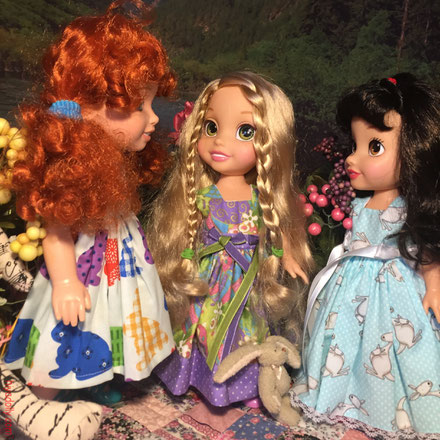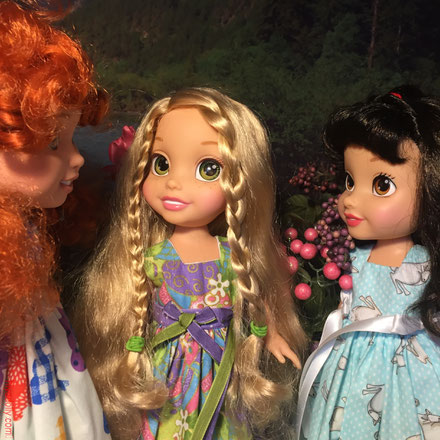 ---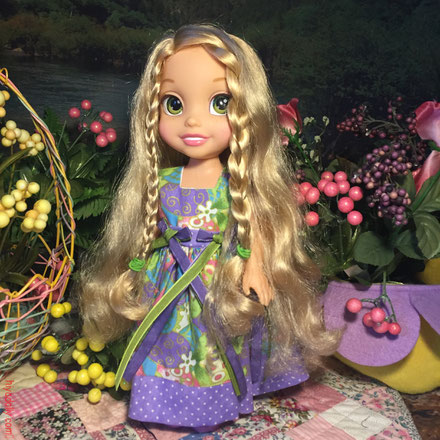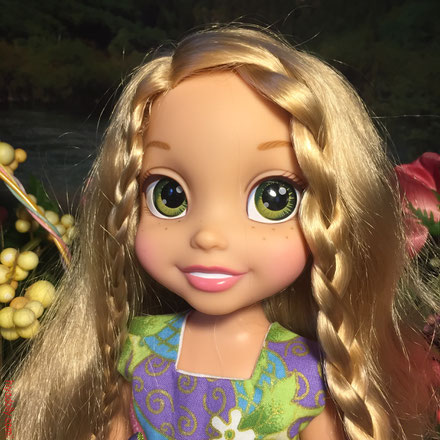 ---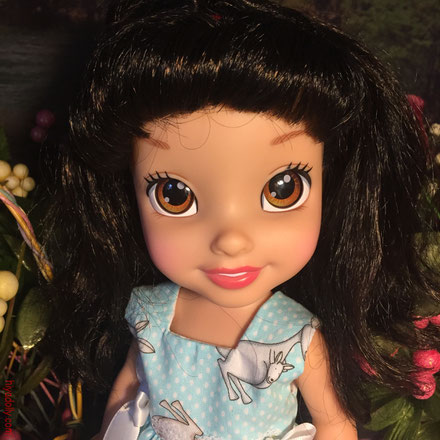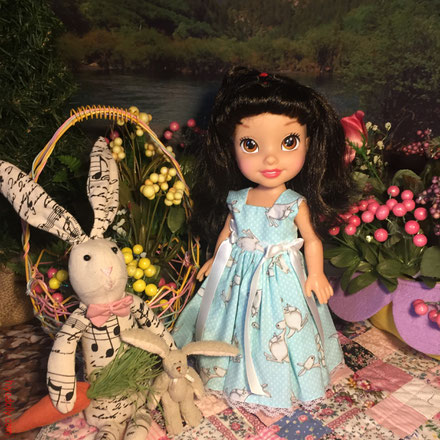 ---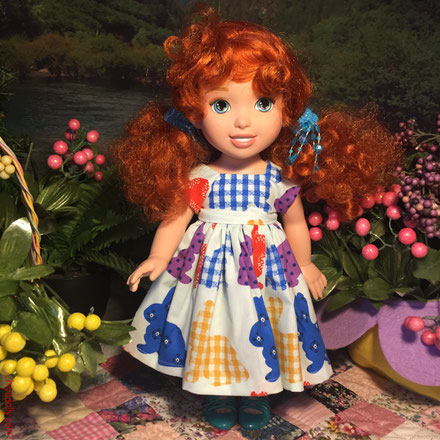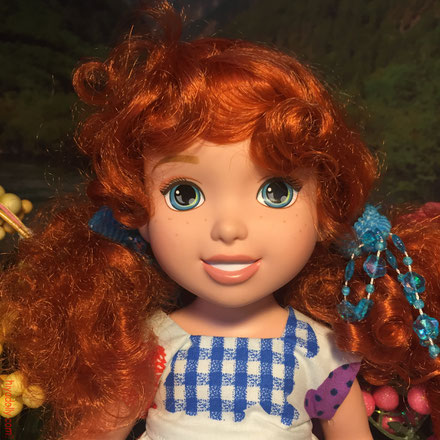 These girls love posing...they are used to fawning attention.
They wanted tea served in pretty cups, and music...maybe harps, playing in the background.
They thought we might clear the "floor" for dancing.
Hmmm...some other time, girls.
Don't you three have an adventure to get back to?