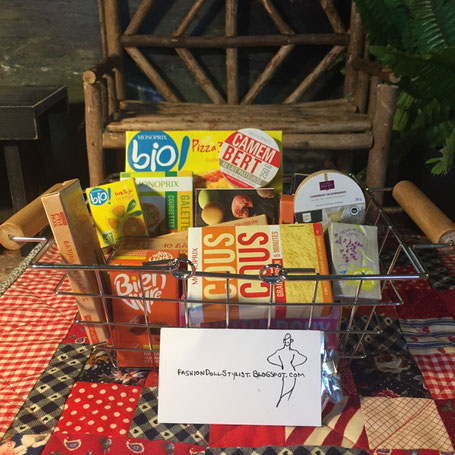 A picnic basket full of dolly food from Paris!
We received this delectable gift from Auntie April at Christmas time!
That's Fashion Doll Stylist April... Not only did she send us a box of Christmas goodies and a beautiful paper model of the Eiffel Tower, she included something to look forward to...in the spring.
At least that is the fast talking I had to do at the time. I didn't want the picnic basket emptied and the food eaten under the Christmas tree!
The Dolltowners argued at first. The sign on the basket said it was for Dollies Only. So, why can't the Dollies decide when?
In the end, I won out and this picnic was tucked away for months. And now...our first big outing of the year.
Bring on la pizza! That's pizza in French.
The three little Amigas brought the picnic. Then left.
We only have a few photos. I didn't want to miss out on the macarons and got stuck in the line up. Very popular, those macarons!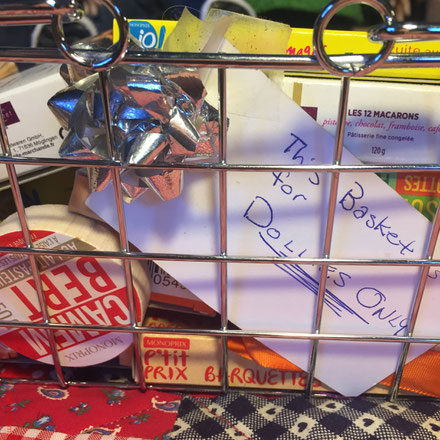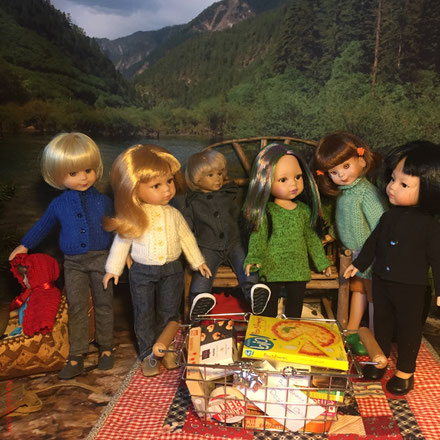 ---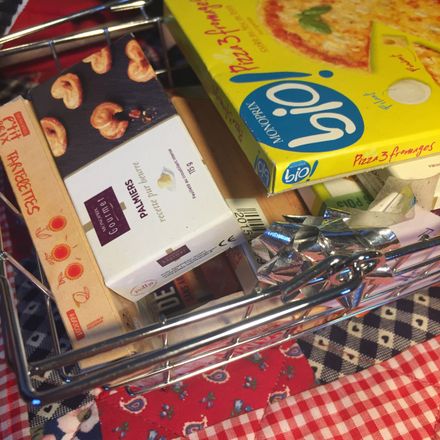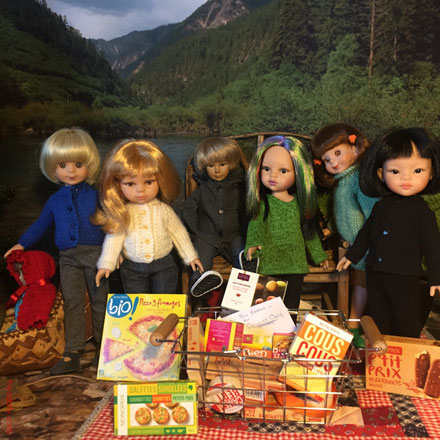 ---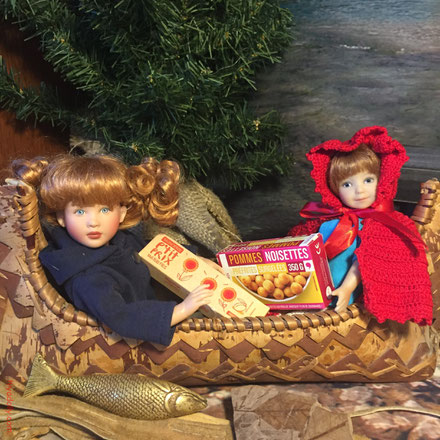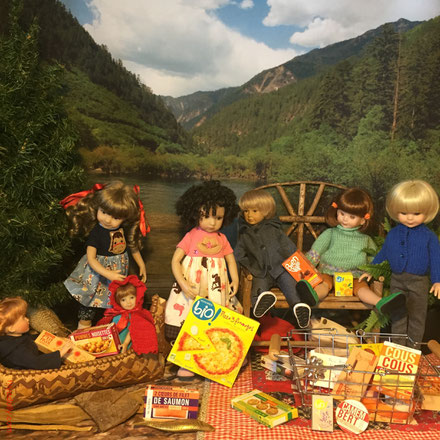 ---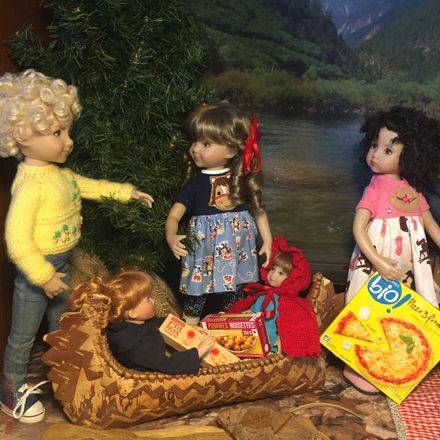 Now, all the children made it to the picnic. 
And all the food was eaten-the pizza, the Camembert cheese, the salmon...
But Aunt April promised she would refill our basket next time she was in Paris.
And Conner can remind her if she gets distracted with her divas and doll couture!
We are providing a flat lay photo. so April remembers our favourites.
And Vera helps...she has been sticking by our side!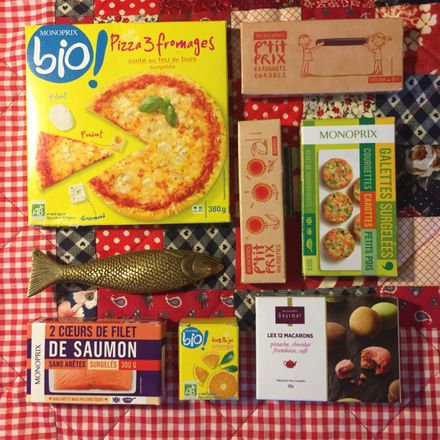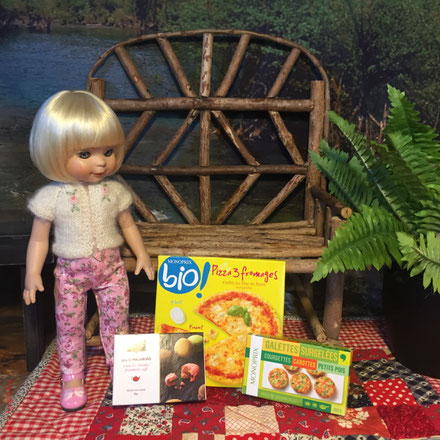 See April? It's a visual grocery list!
Okay, our golden fish snuck in.
The children are asking for double the macarons next time.
Say s'il vous plait, please!
---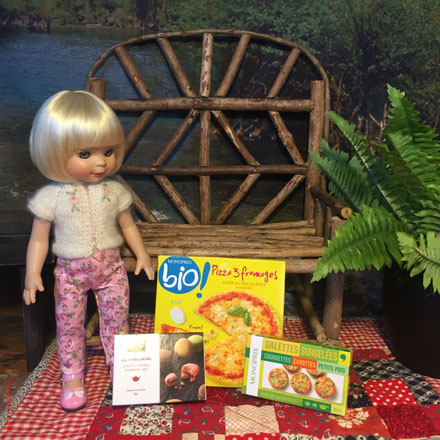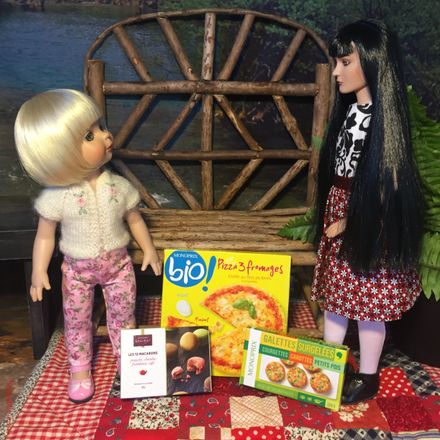 And here's Vikka, our prop changer.
She has come to gather little Vera and all the others.
Picnic done. Time for Spring Celebration. 
And...that's all done!
One more catch up and we will be all caught up.
Next up...Conner!
At Fashion Doll Stylist's Design School for Girls.
What has Conner been up to?