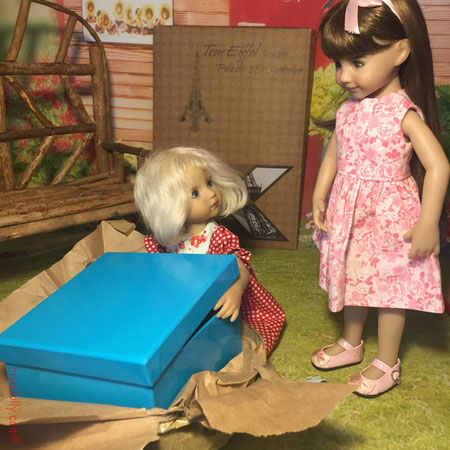 This little package arrived in the mail. All the way from Australia!
On a favorite Facebook group for Little Darlings and friends, a photo contest was held a while ago. And we won a prize!
Since Faith was our May girl, she got to open it. And it's nice to share such a fun event with a friend.
Chantal was happy to help Faith open the package and read the card.
This straw hat prize comes from Kay Marie Treble. Kay makes these adorable silk-flowered hats, as well as the prettiest smocked dresses.
We don't have a Rosebud Collection dress yet here in Dolltown! But it's on our Wish List! Someday...
But we do have a hat now!
Chantal tells Faith how pretty it looks with her deep blue eyes!
Awww, so sweet!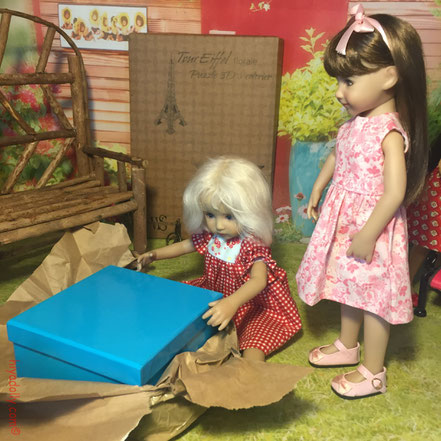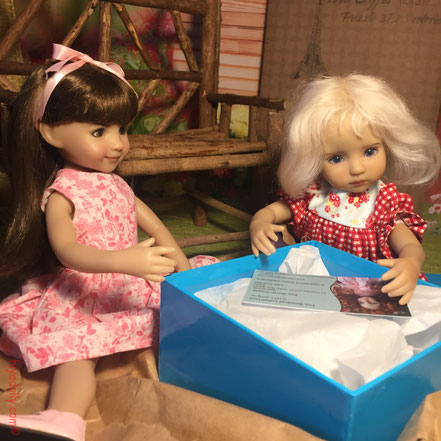 ---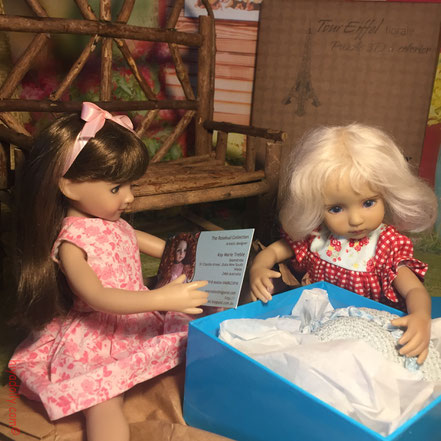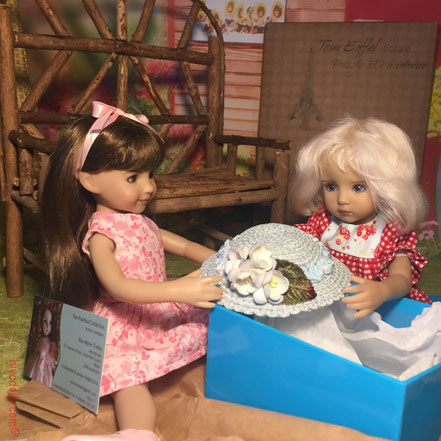 ---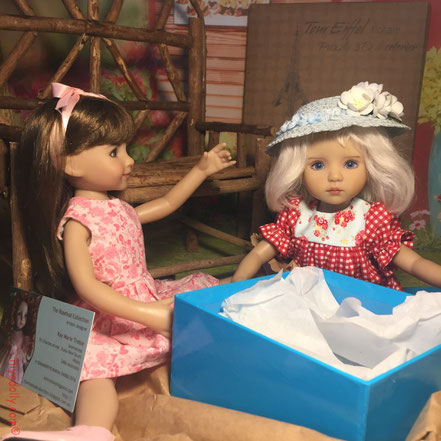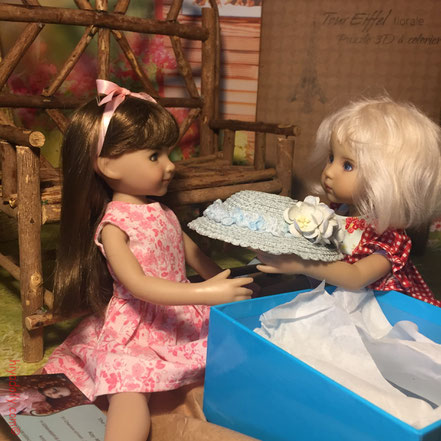 ---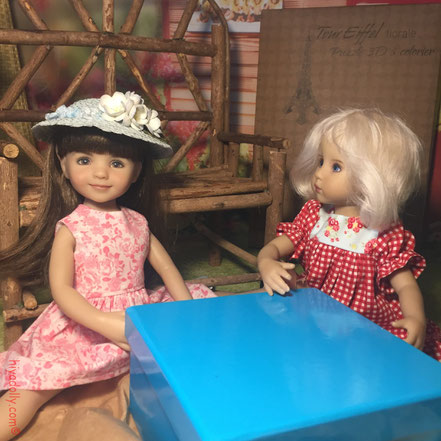 ---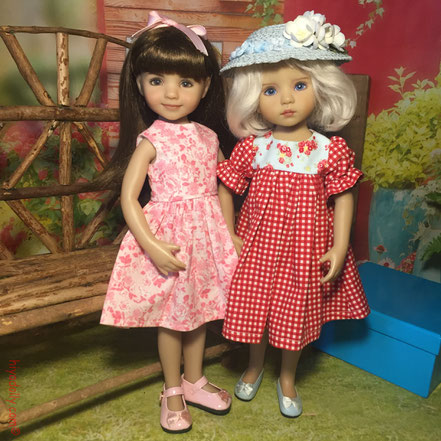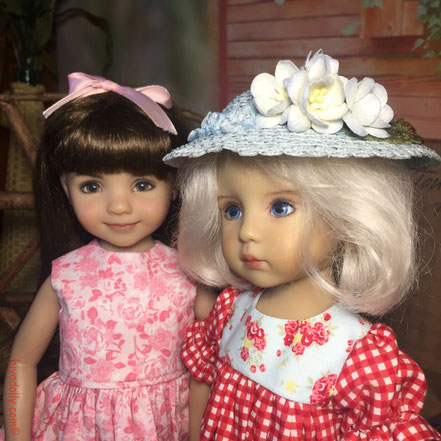 Thank you, Kay!
My girls are very happy to have such a pretty new hat...
Now they think I will let them go out in the sun! Uh oh!