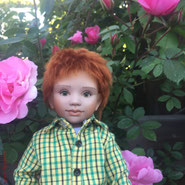 Here's Uley in the rose garden, before the classroom opened up so the friends could get busy on the Eiffel Tower. You see Uley in a poster on the chalkboard in the classroom. He's pretty excited when he sees himself up there!
Birdy and Rosa get going on the model, with Uley and Will, using the drawings on the instructions to make the top of the base, and put the feet on the tower...
---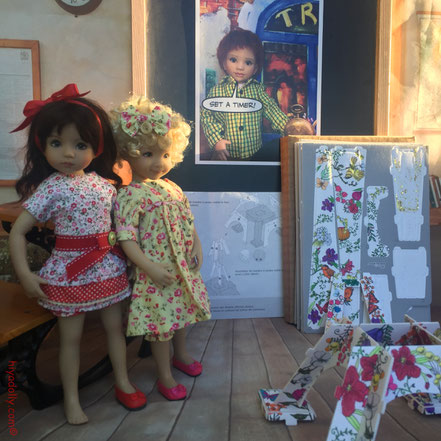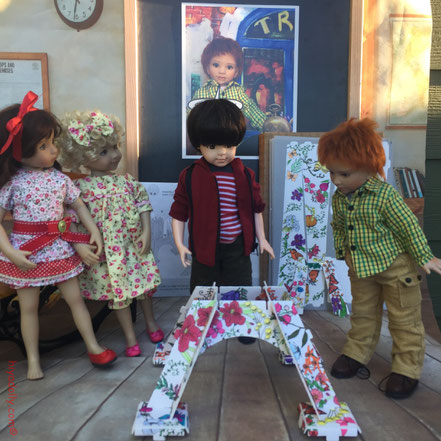 ---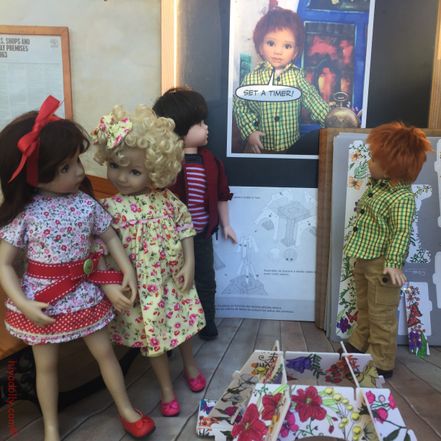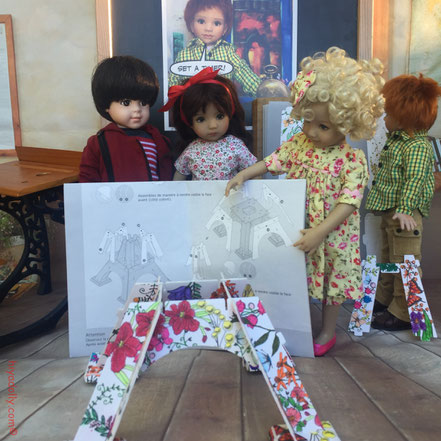 ---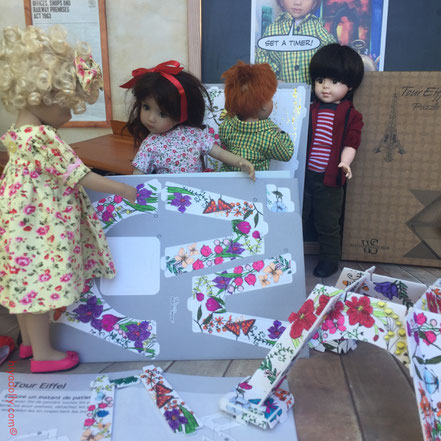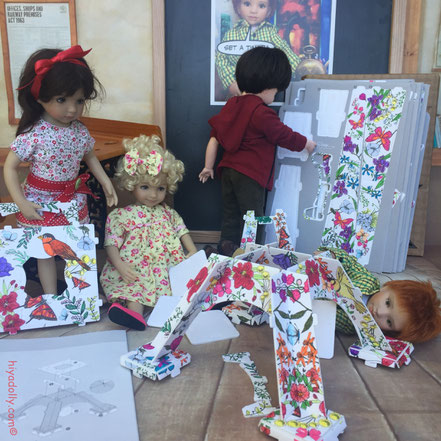 ---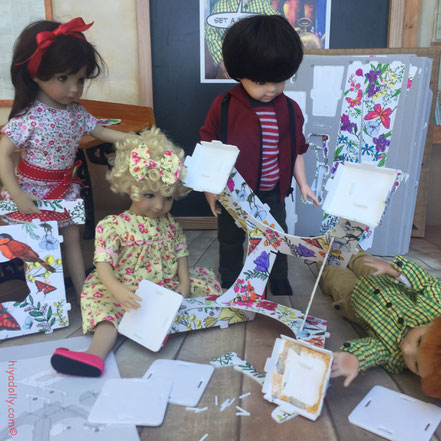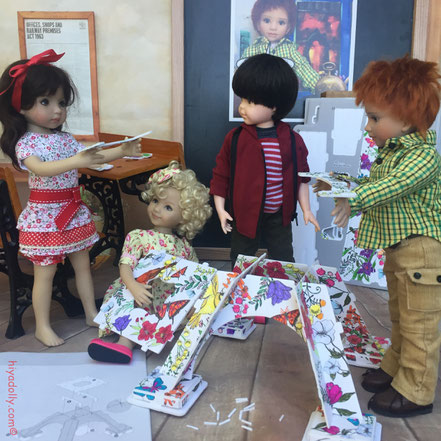 ---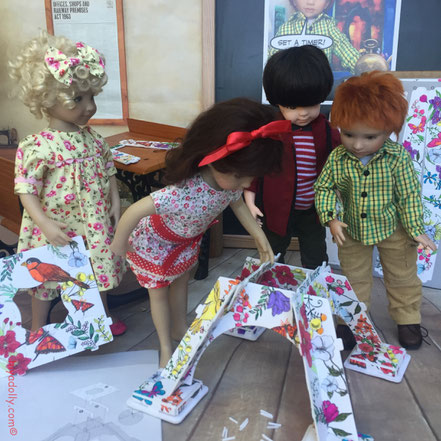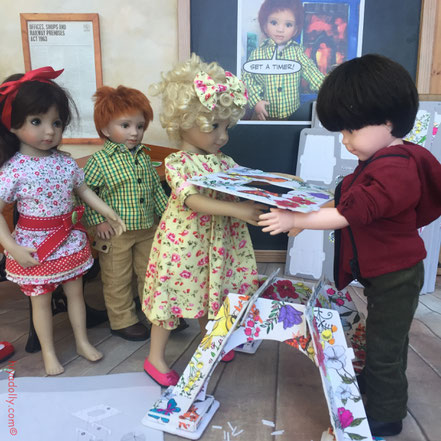 ---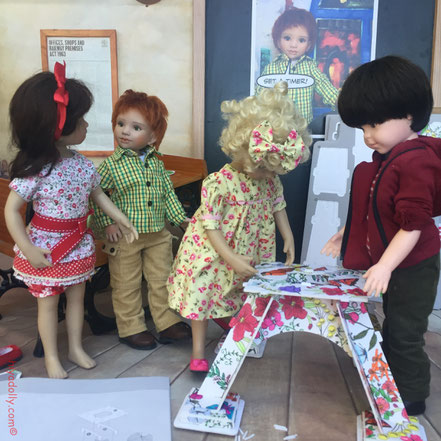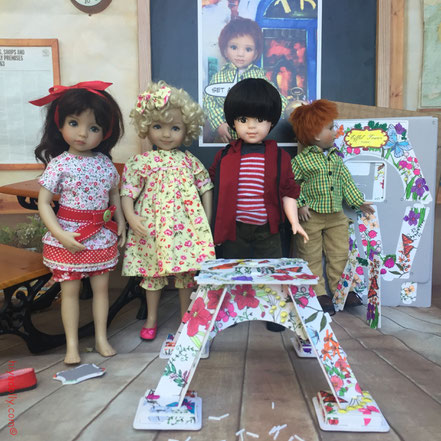 ---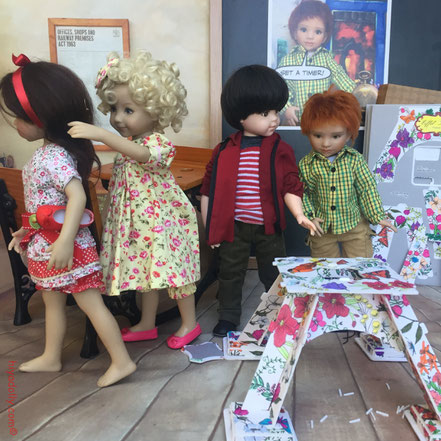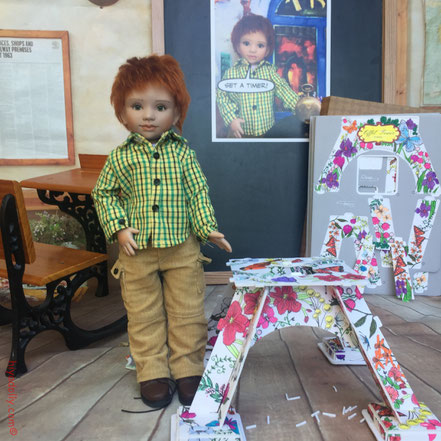 Uley is proud of the work they did. Now the model will be sturdy for the next step!
I wonder who is on the way for the next part? 
Send them in!