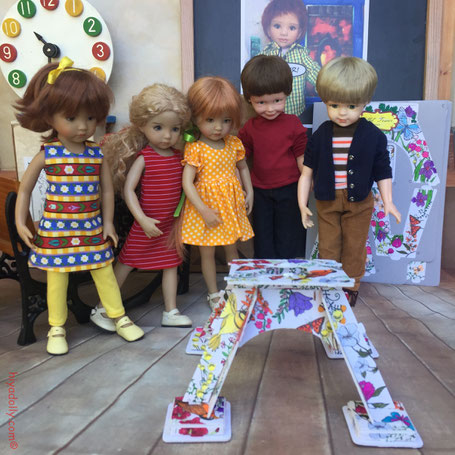 We are getting there!
The Eiffel Tower arrived at Christmas, in a package from April, Fashion Doll Stylist...
In January we got it out and colored it, over several sessions. Then we put it away until warm weather arrived.
We started setting it up in the Play Yard, then moved it into the classroom when the weather turned rainy.
And the last batch of tower builders got the base finished, ready for the next level.
Now we can see all our coloring work coming together! Exciting!
And our gang of three, Evie, Lula, and Scout, have brought their boy buddies to help...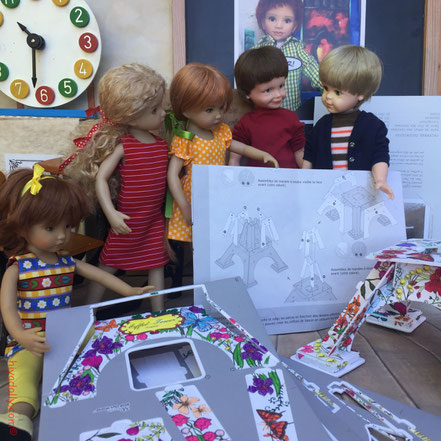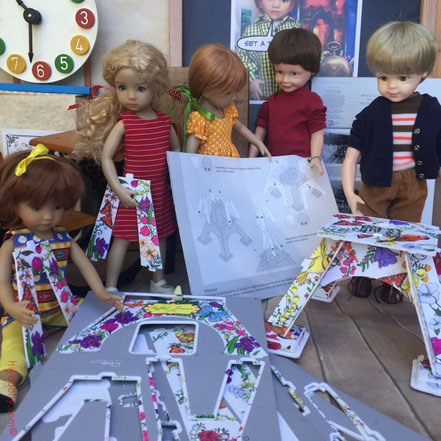 ---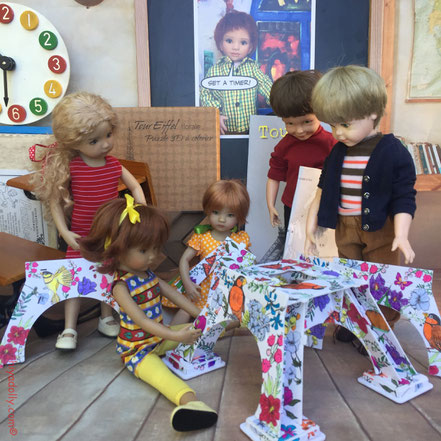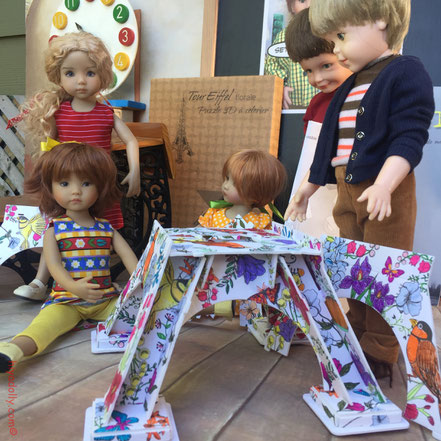 ---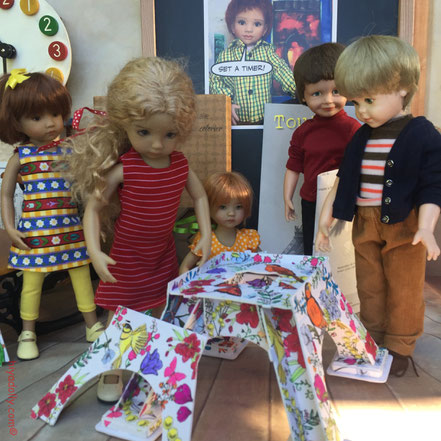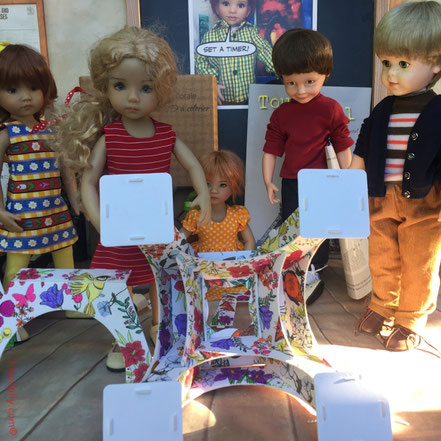 ---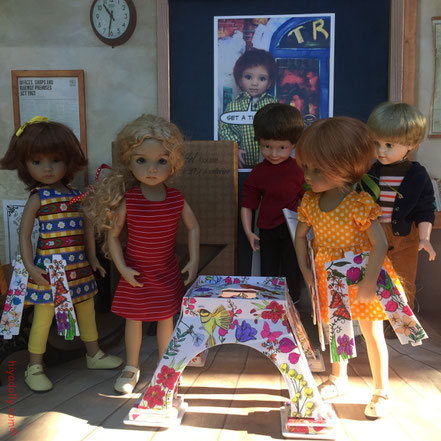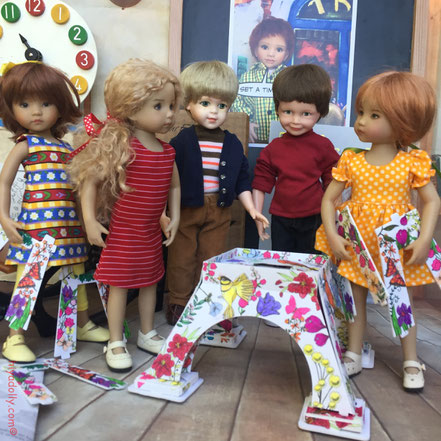 ---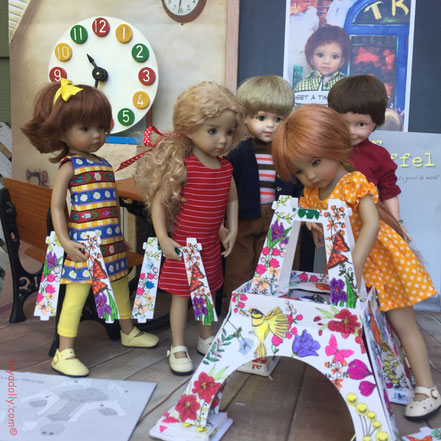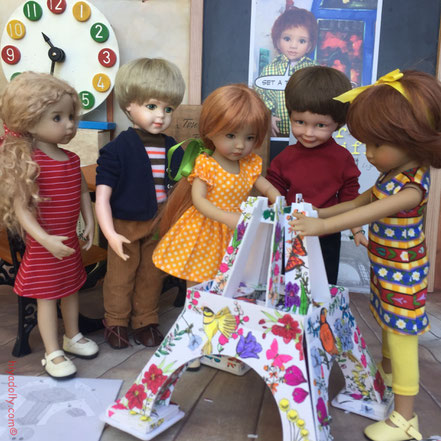 ---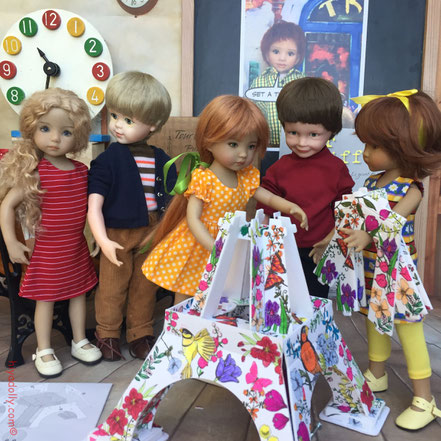 ---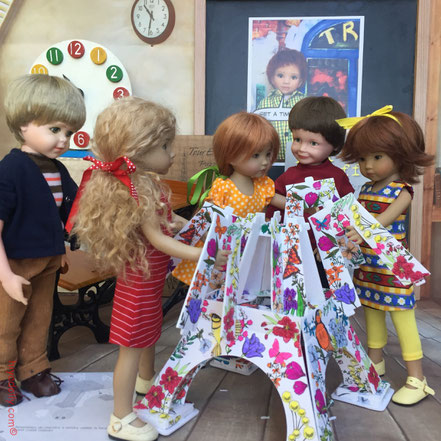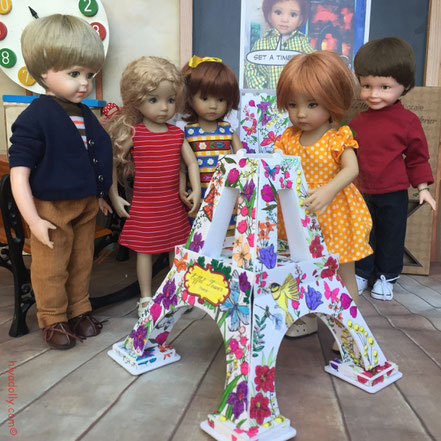 ---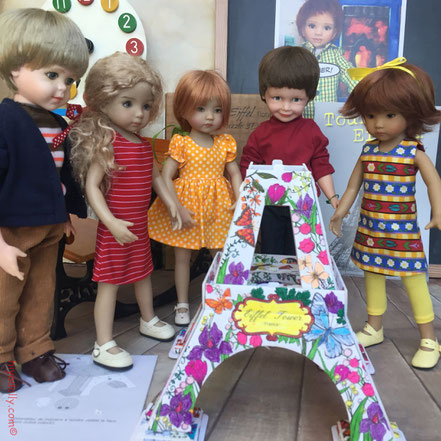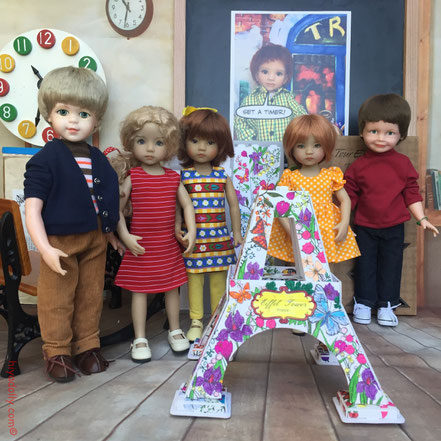 ---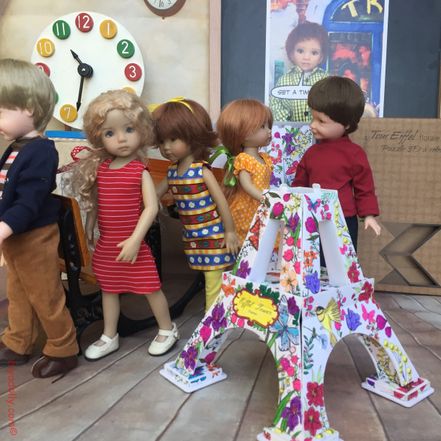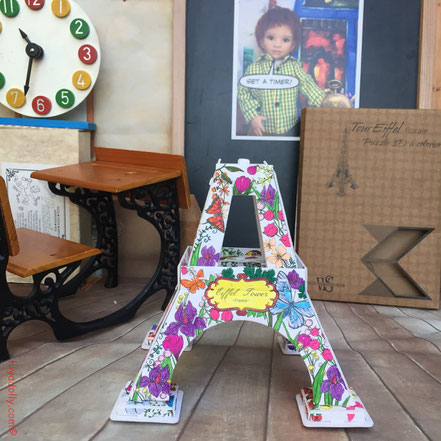 There! Ready for the final stage! Well done, kids!
(Although the boys seemed to do more girl watching than work.
These three go getters didn't give them much of a chance!) 
Evie, Lula and Scout have gone to get the girls who started it off! The glitter girls!
Good luck! Everyone is scattered-in the garden hanging out with the 3 Paola Reina girls, inside changing into summer dresses... (It's hot now!)
Meanwhile, Gabby has heard about the Tower progress and has come to check it out!
Don't break it, Gabby! Please!
---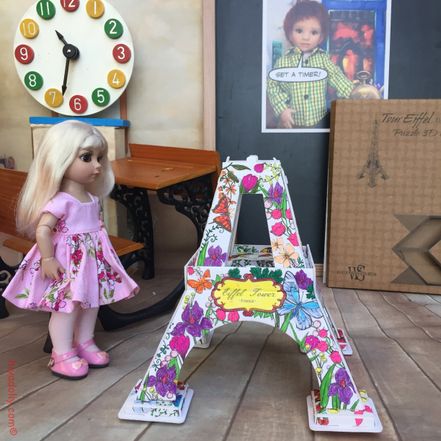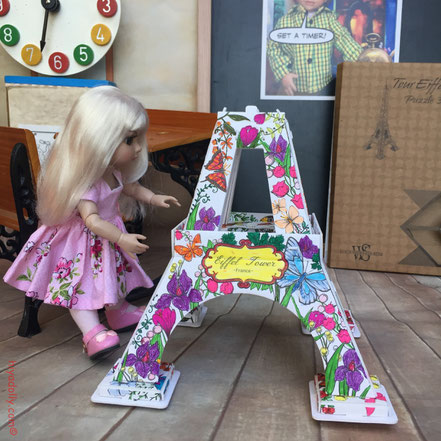 ---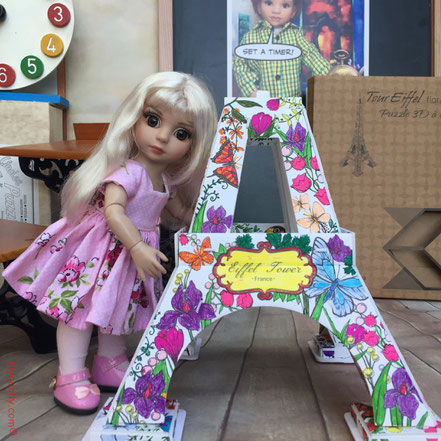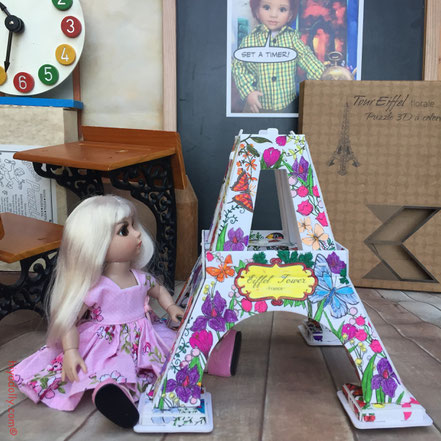 ---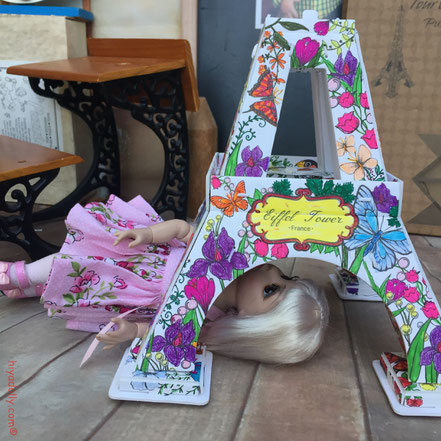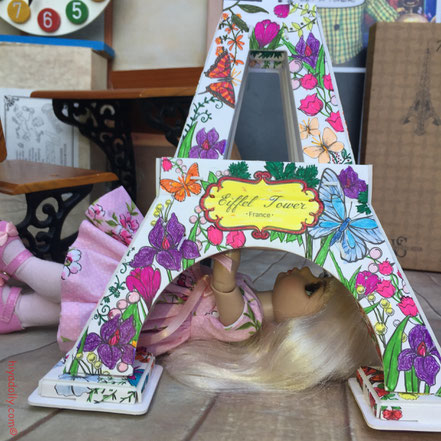 ---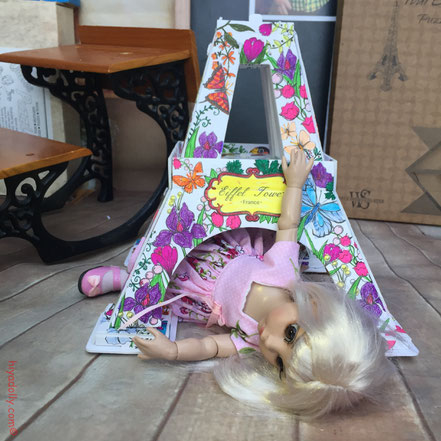 ---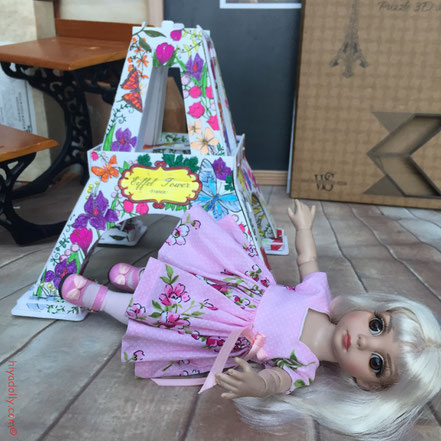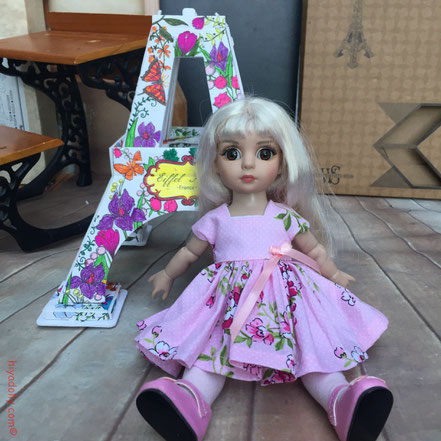 Okay, that's enough exploring for now!
Let's find you some friends to play with, okay Gabby?
Somewhere else!
I hope the other girls come soon.
I can't stay here all day, watching a motionless tower!
I have a shoe to find, in the prickly rose garden...