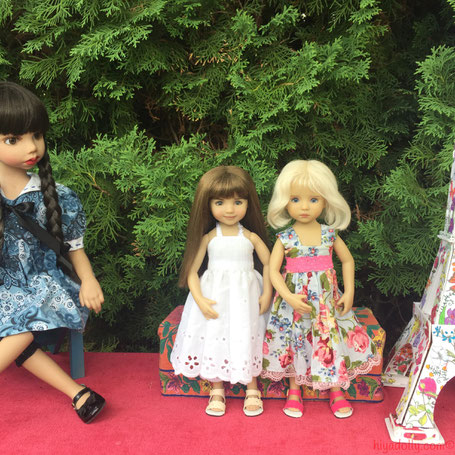 So, Miley, Dolltown Reporter, wouldn't miss the boys joining the girls for a tour of the completed Eiffel Tower. Miley and her friend Floora keep an eye on the action...
That's good! It's all I can do to take the photos.
Faith and Chantal are here first. That means that Douglas is coming... But who else will show up? Will it be Geoff?
Geoff has taken a shine to Faith and she is not sure what she thinks about it. 
But Douglas and Chantal have been friends forever and they are very comfortable with each other!
So, here are the photos...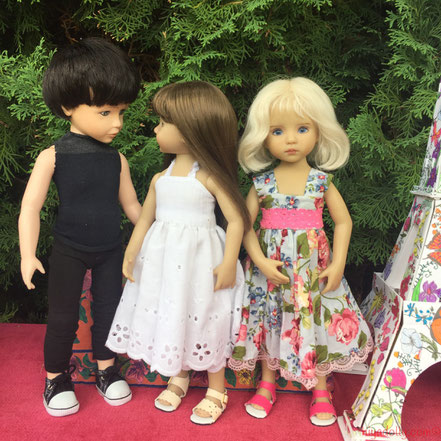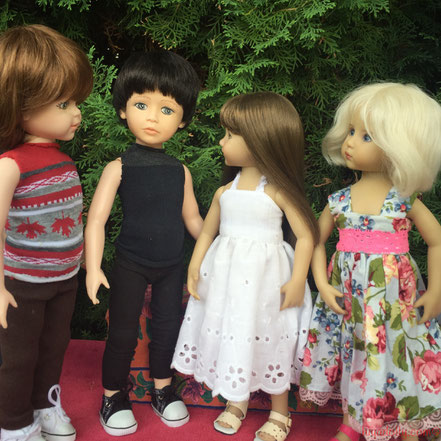 ---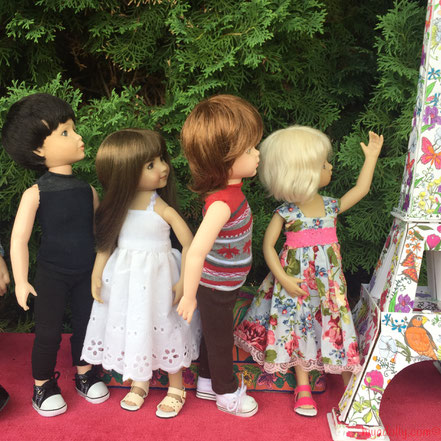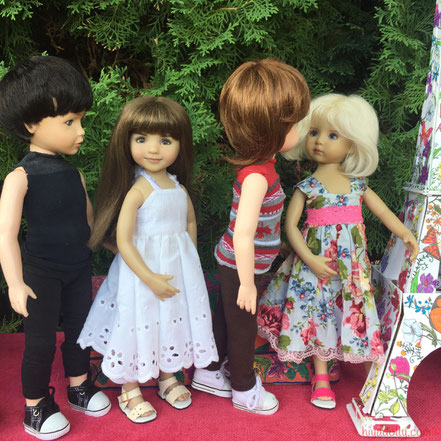 ---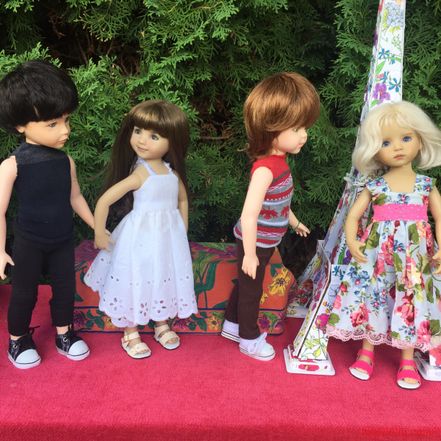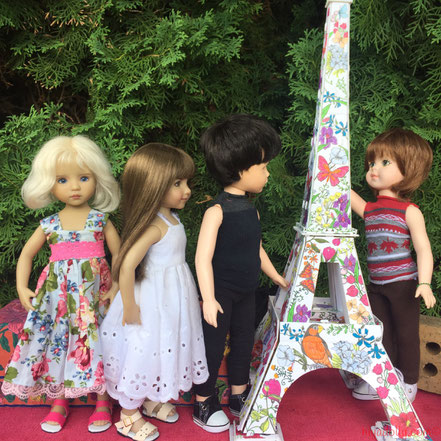 ---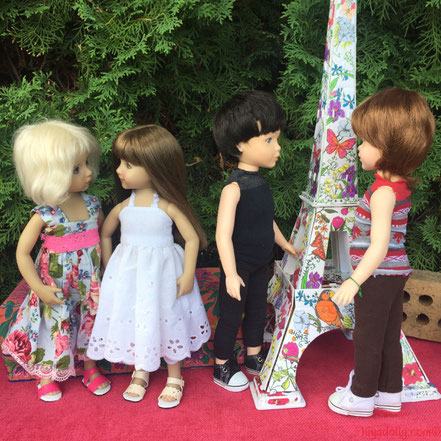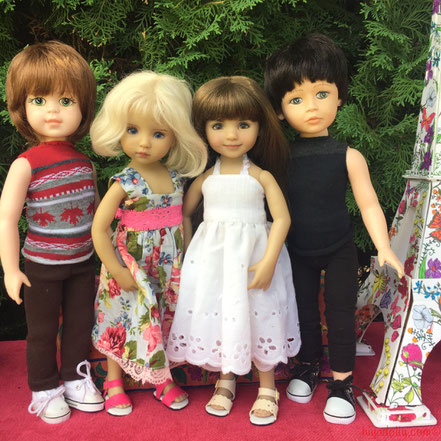 ---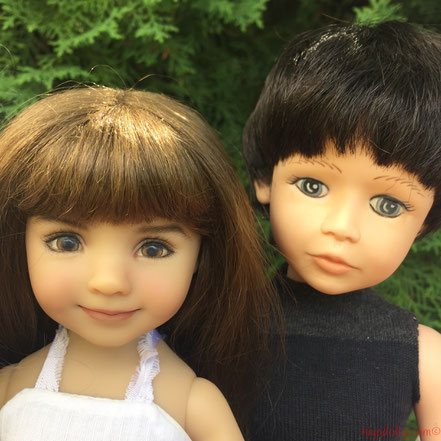 ---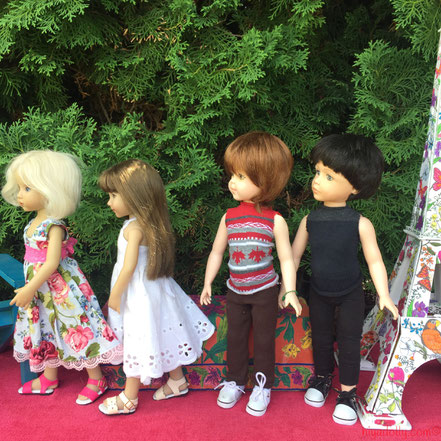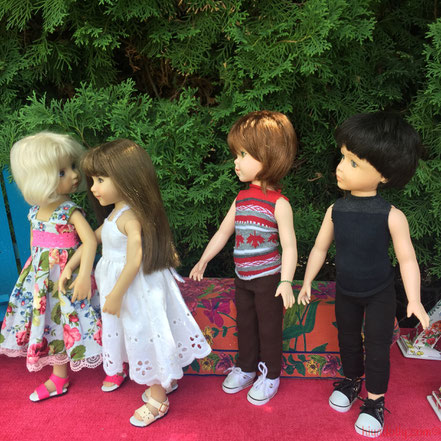 ---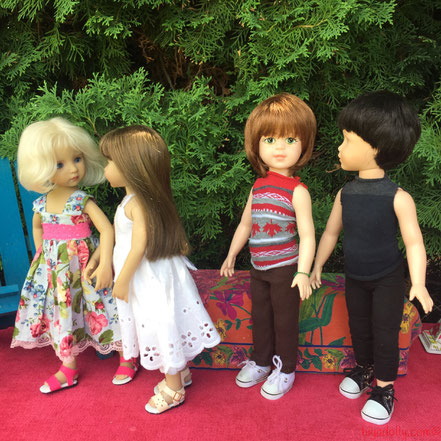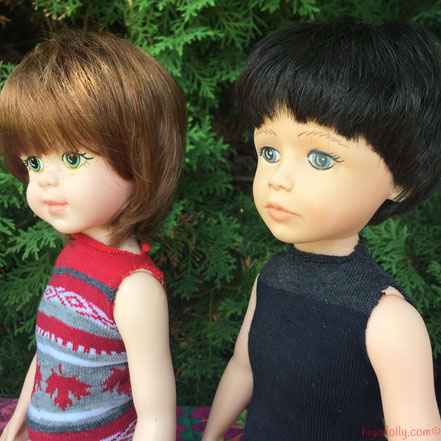 Yes, Douglas for sure,
And definitely Geoff, who definitely looks like he is googly eyed over Faith.
Faith, who loves a little attention, is disconcerted by Geoff's attention. And his closeness!
I needed a little buddying up for the photos, but if you look closely, Faith even pulls her skirt away from Geoff so it doesn't touch when he stands beside her.
However, there is that over the shoulder look from Faith when she leaves with Chantal....
Is Geoff making headway? Is there a possible friendship between the two?
We'll see.... Now, who's next?