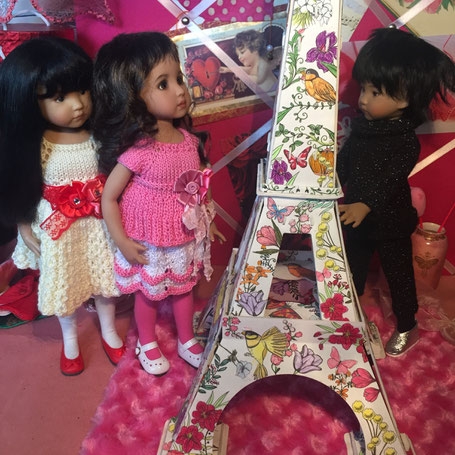 Memories!
At Christmas, all the Little Darlings (well, almost all) had their photos taken with our Eiffel Tower model.
They stuck an angel on the top while they waited for our real tree to show up!
Here, some of the girls show the Tower to Indira and tell her all about the arrival of the model-in-a-box a whole year before, in 2016.
They shared the story of the month of dedicated coloring it took to prepare the Eiffel Tower, and the exciting summer build. And finally the 2017 Christmas photo shoot....
"Pretty!" Indira said...
Yes! We think so!
---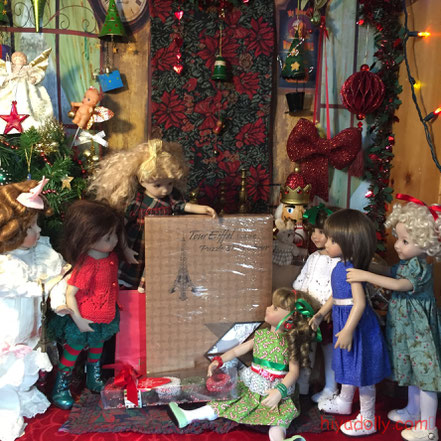 April, famous Fashion Doll Stylist, sent a package of French goodies to the Dolltowners for Christmas. There's the Eiffel Tower model...in a box!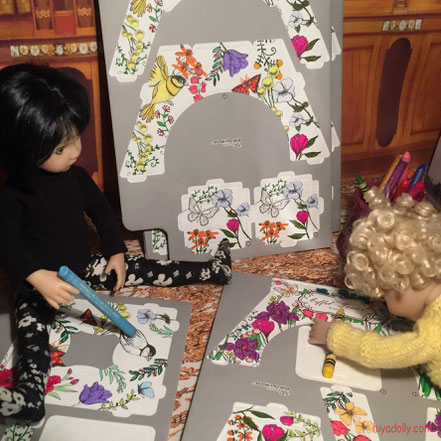 Here are the girls coloring the birds, butterflies, and flowers that cover the Eiffel Tower. It took close to a month to get it done!
---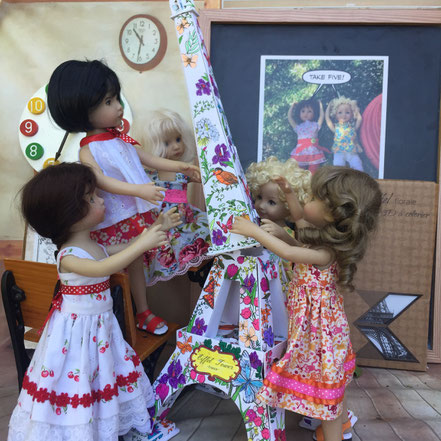 Last summer, we put the Tower together before school's end. The girls and their friends worked in teams, until the last piece went up!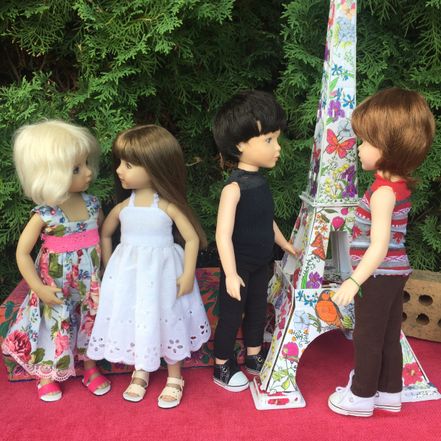 Then all the Dolltowners headed out to the garden to admire the months of work. Even Conner, attending April's Fashion Design School for Girls in Detroit, made it for the event.
---
Christmas 2017! In December, the Little Darlings decided to pose with their Tower gift for their photo shoot.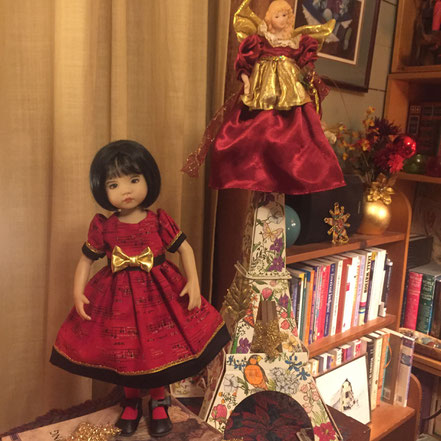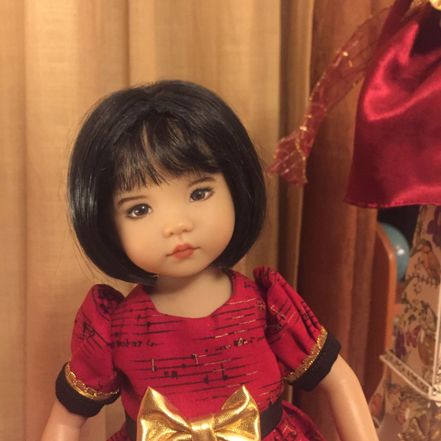 ---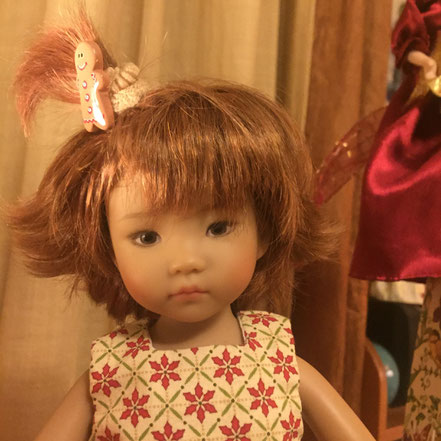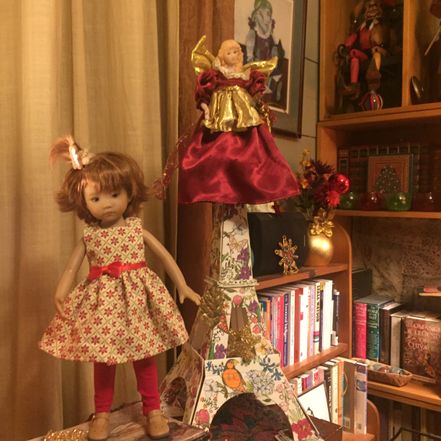 ---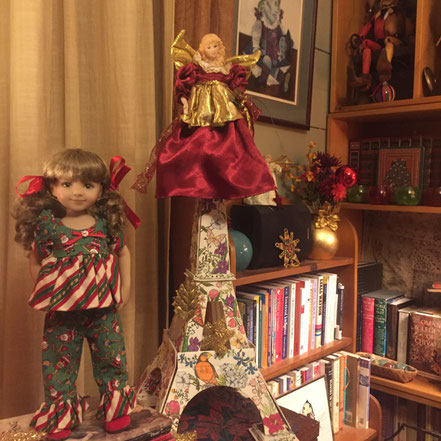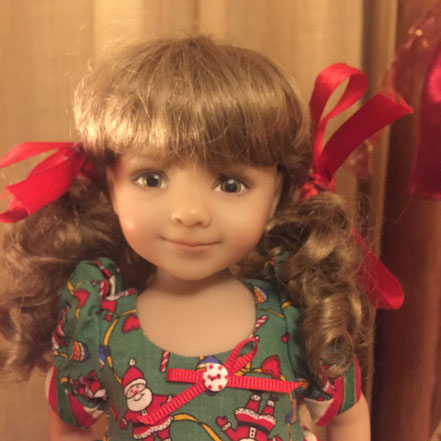 ---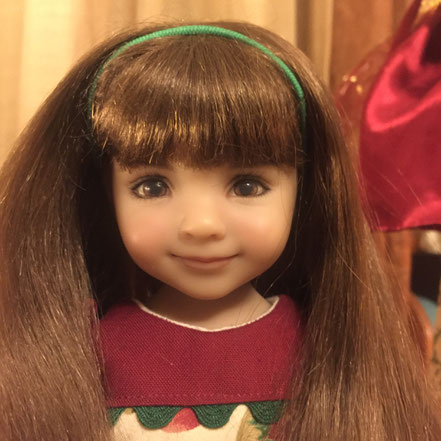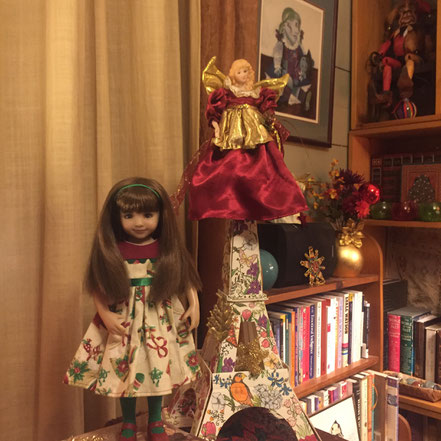 ---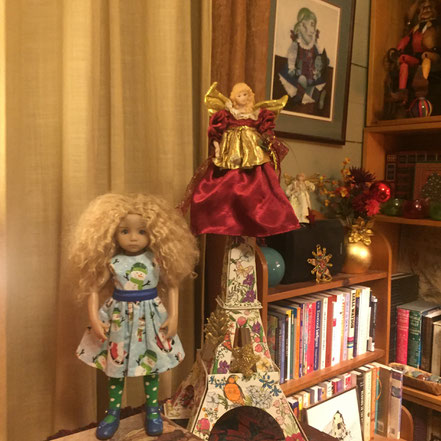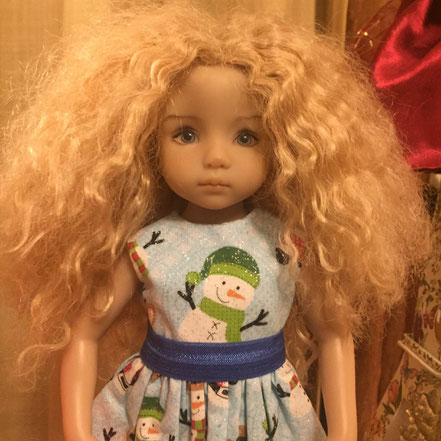 ---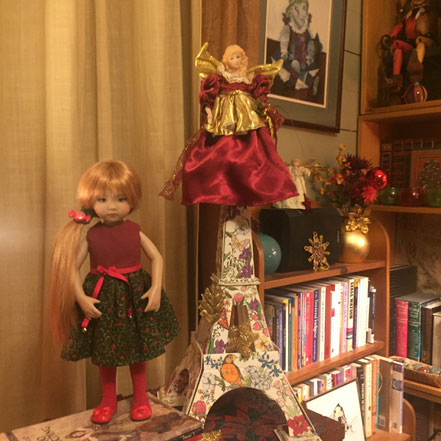 ---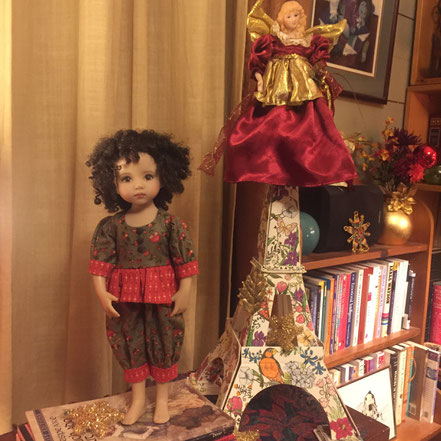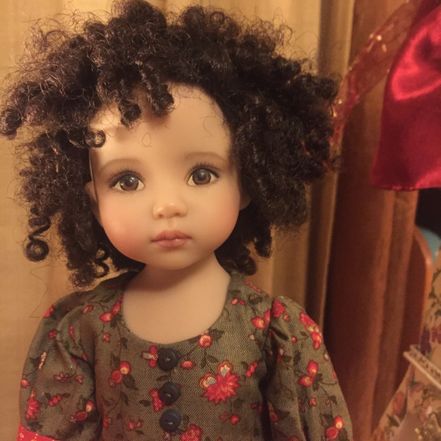 Xennia (Where's your shoes, Xennia?)
---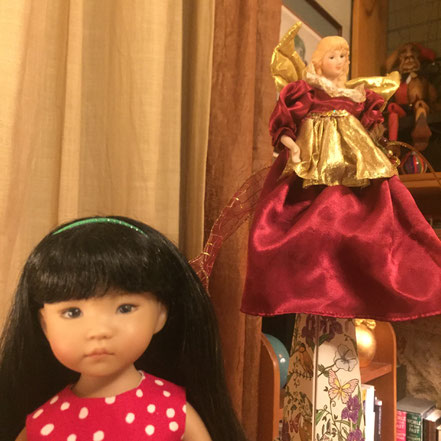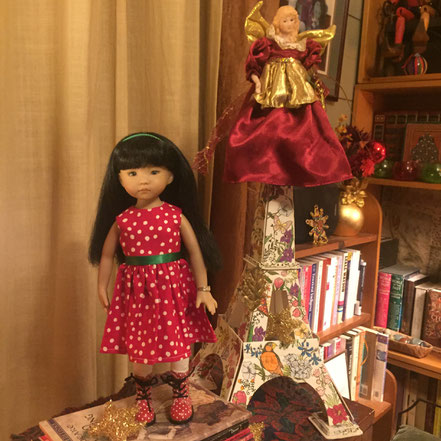 ---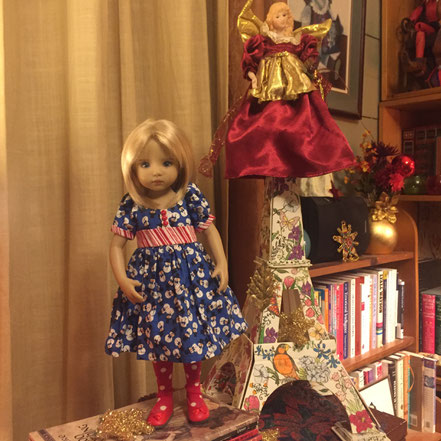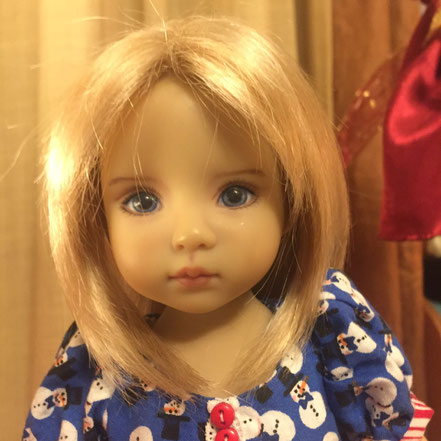 ---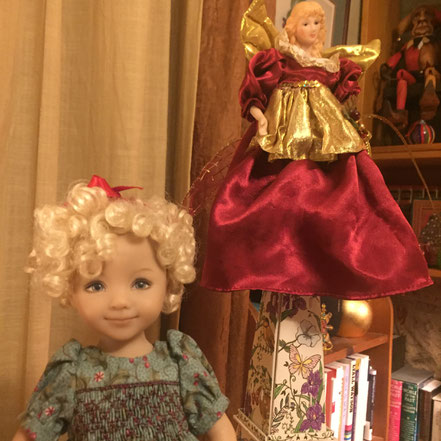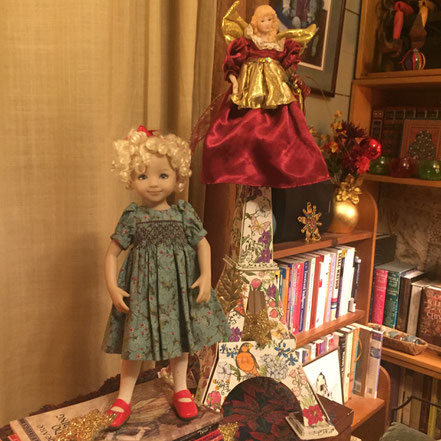 ---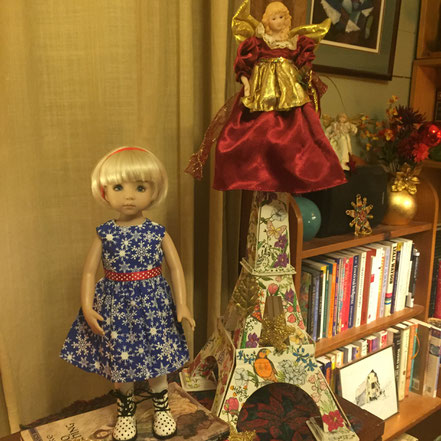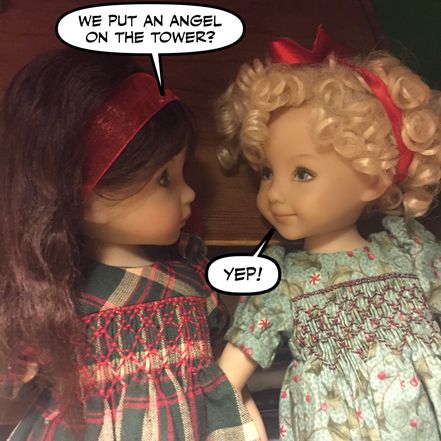 And Rosa, who missed the shoot!
The girls are happy to see their festive Eiffel Tower photo shoot posted.
But I had barely pushed the Publish button, when they clamored for the next Christmas post.
Yes, there are definitely more photos.
And we'll get to them!