The girls think they have seen the black raven again. Well, we followed a raven-like shadow to the Dark Tree, and sure enough, just as we thought....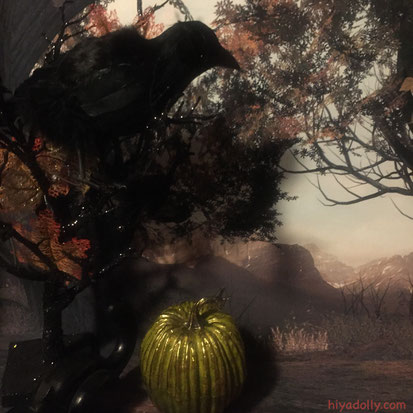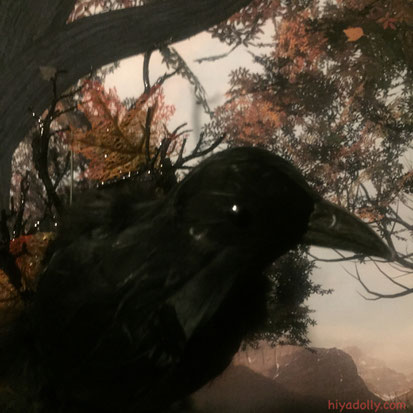 ---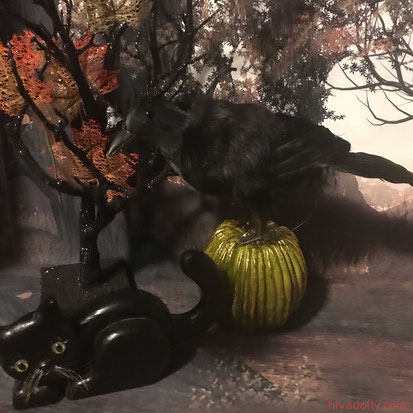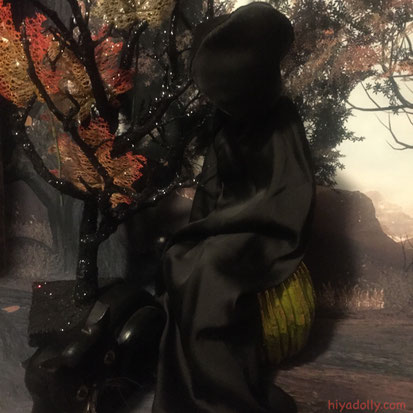 ---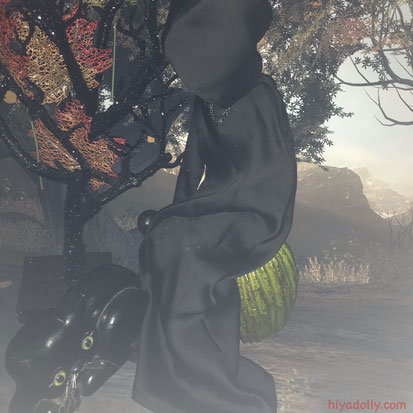 ---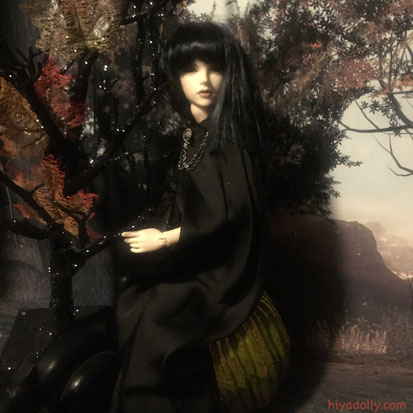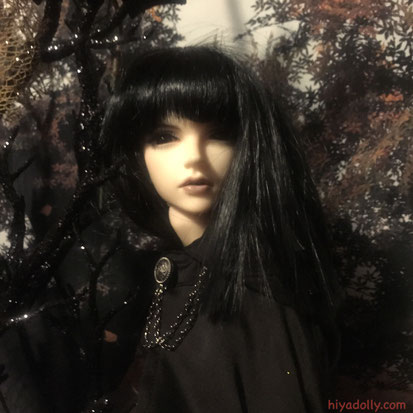 Just as we thought...Raven Violet.
Our Iplehouse from Dolltown Abbey, across the meadow.
We always see her on Halloween!
Can't wait to tell the kids.