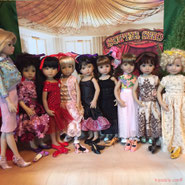 More photos of our Little Darlings in the fancy Ellowyne fashion doll dresses...
See our Ellowynes in these dresses, in the January blog post, Ellowynes in The Ballroom.
Xennia, Pearl, Jiyoon, Maggie, and Birdy are wearing original Ellowyne dresses, I believe.
Rosa and Tink are wearing Ellowyne dresses made from dressmakers.
Zoey, in red, is wearing a sequin dress made for the Little Darlings. But I bought it for my older vintage Cindy's. And our Betsy McCall, Pamela, wore it as a festive Christmas dress.
---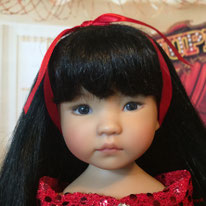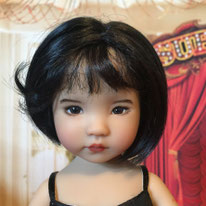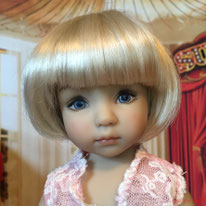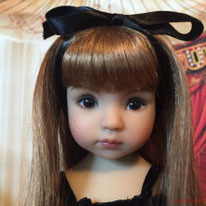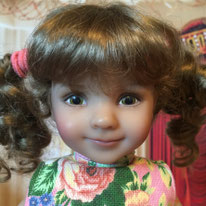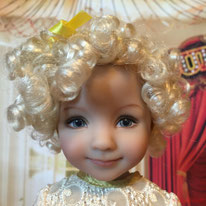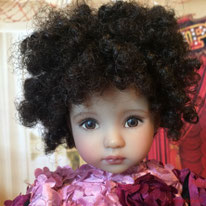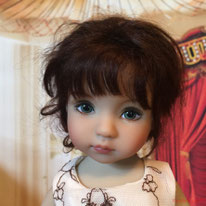 ---
In the first photos our Little Darlings are waiting for the Stage Room to be set up...
On the right, in the photos, you can see a little of our red piano...ready for a concert!
In the photos on the left side here, you can see the little Ellowyne high heels the girls would have worn, had they fit.
Thanks Willow! So thorough!