Terri's back after an afternoon nap...just in time to welcome the In Betweens.
Not little children, not adults...
We have Crissy, with her long braid, and Kimberley...both newish vintages.
Cheerful girls!
And Becky! With her handsome boy. Older vintages!
And they have dance skills! Fox trot, waltz!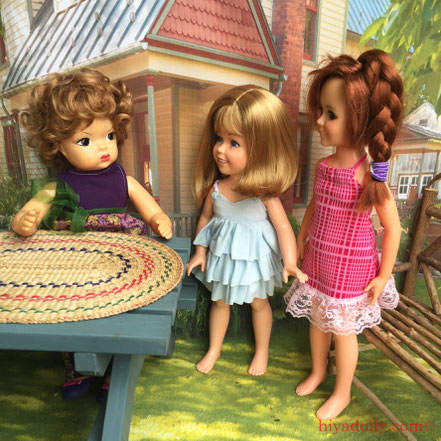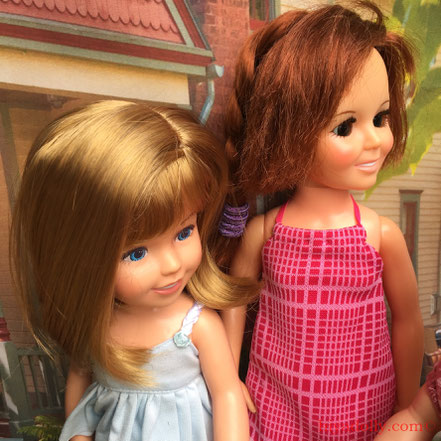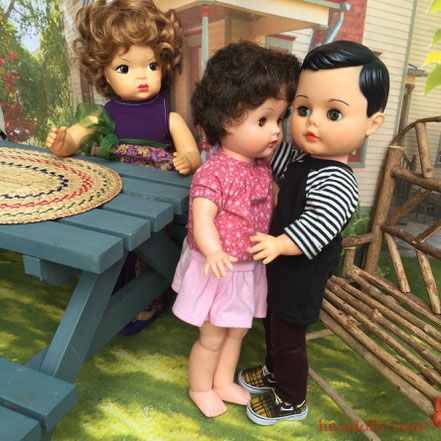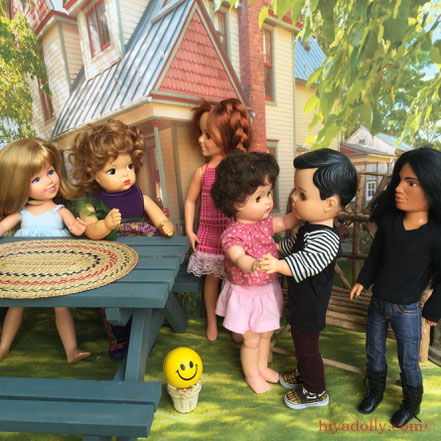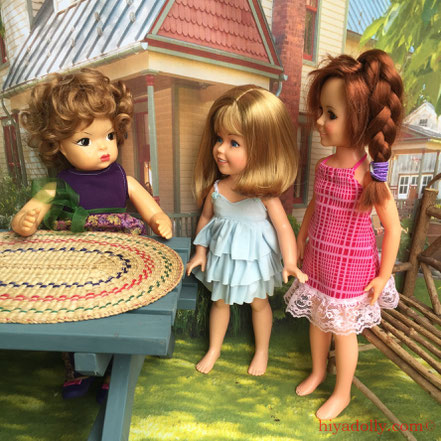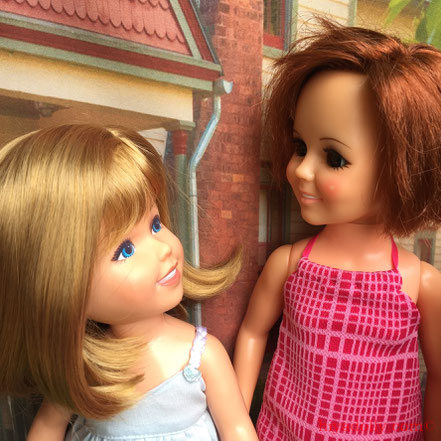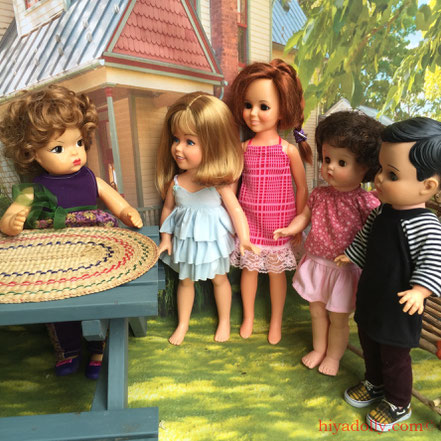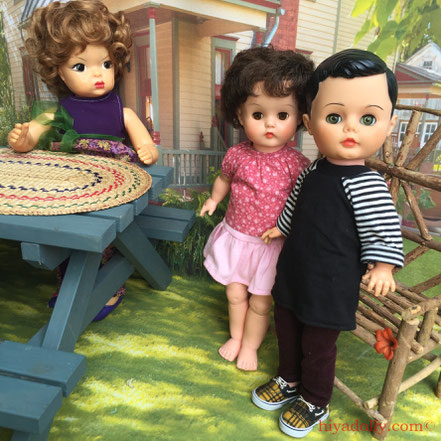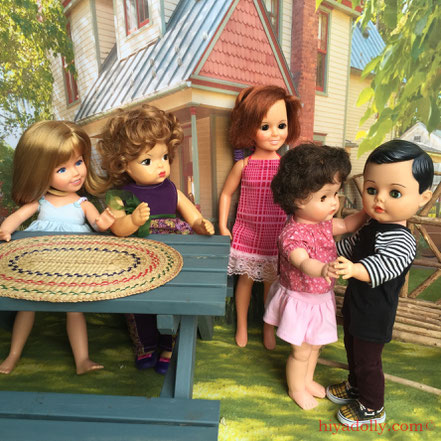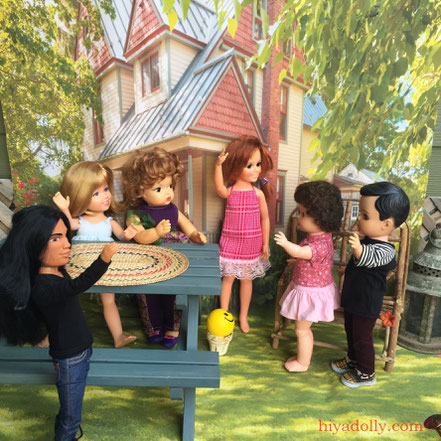 Music and dance have attracted Ernie back into the picture!
And Smiley, who can't resist all the happy sounds...
Then Hal arrives...he's so nice he sits with old Terri for a chat.
But not for long!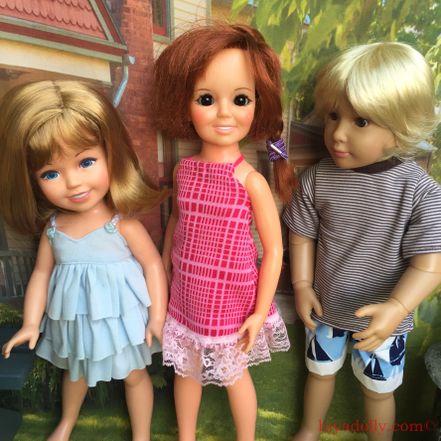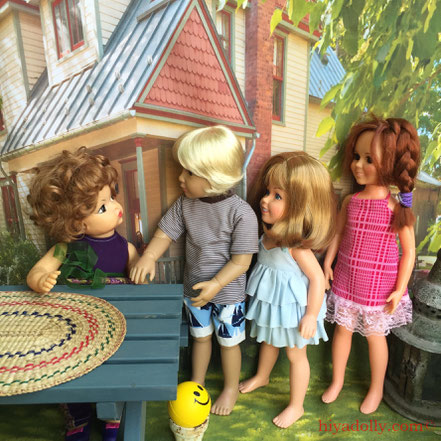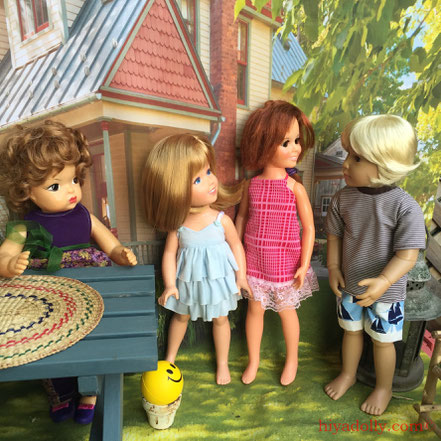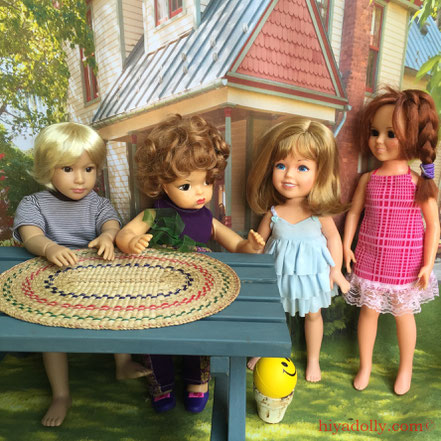 The Disney girls arrive for a short visit, then take Hal with them, promising him dance lessons...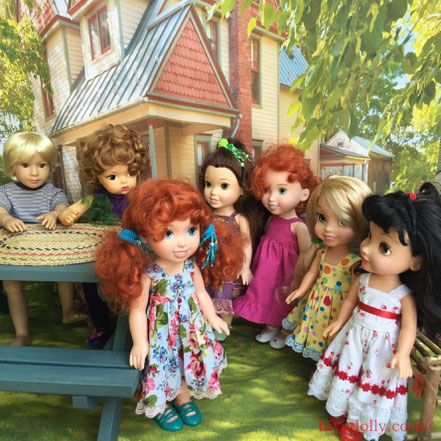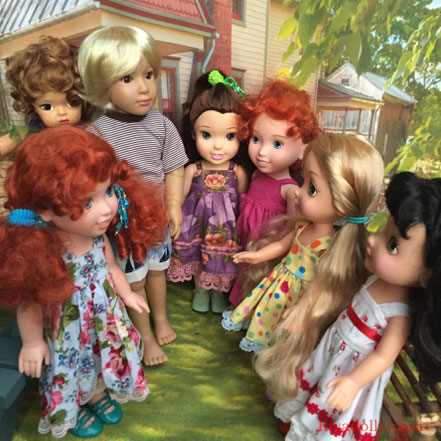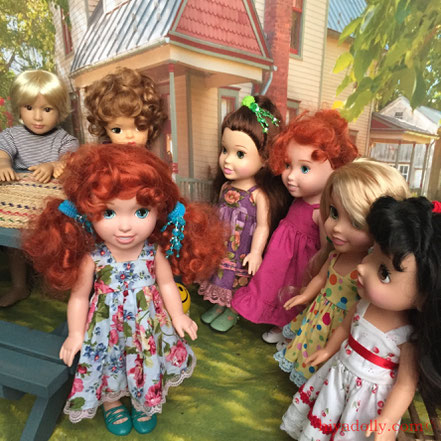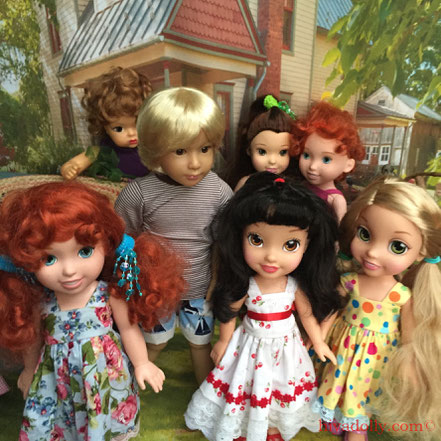 When it's all quiet, the little Paola Reina girls come to see Terri.
They are very shy so we don't see them very often.
But they are busy little workers around Dolltown.
They especially love the kitchen, and they tell Terri that the Shindig picnic is almost ready.
Terri likes the sound of that!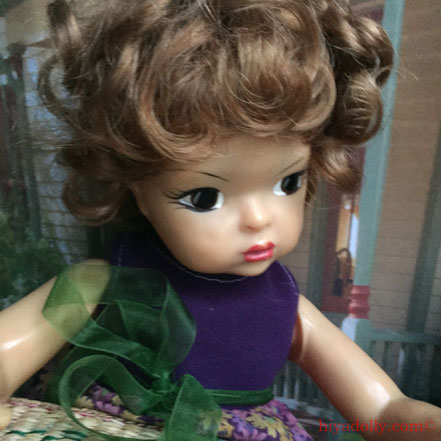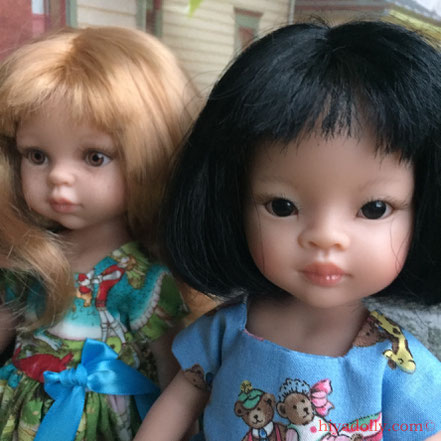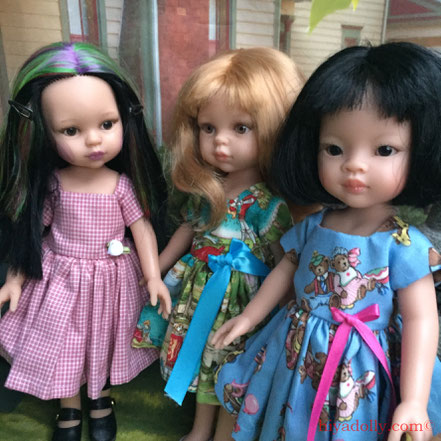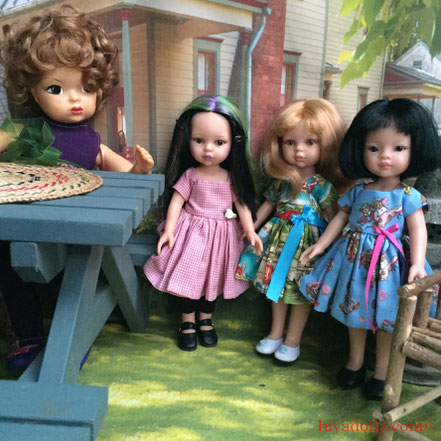 Okay! Time for another break!
We hear the Little Darlings are arriving.
They come to pay their respects to Granny Terri, our Dolltown Vintage.
Stay tuned!