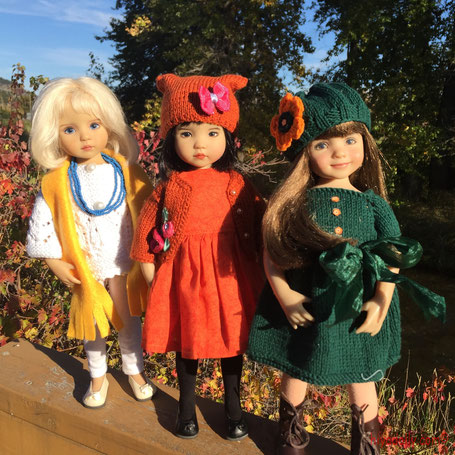 Well, Jiyoon was pretty sad when Maggie left for London with Tasya. Maggie and Jiyoon have been hanging out for months. 
After Maggie left, BFF's Chantal and Faith decided to take her out for an afternoon in the autumn sun. 
The three hopped into the car when I headed over to Jackie's.
They spent time on the deck, balancing courageously on the ledge. I did my best to take a few photos without freaking out.
(The 4 inch ledge meant there was a high possibility of face plants to the deck floor. But even more frightening was the drop on the other side to a rocky cliff angling down to the river.)
But the stability of these girls, and the lightning reflexes I have developed, meant the girls got their photos taken with this beautiful background on this sunny fall day...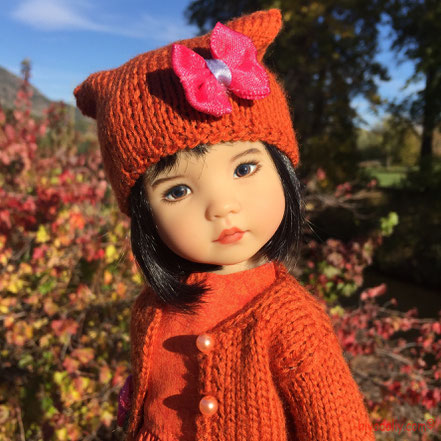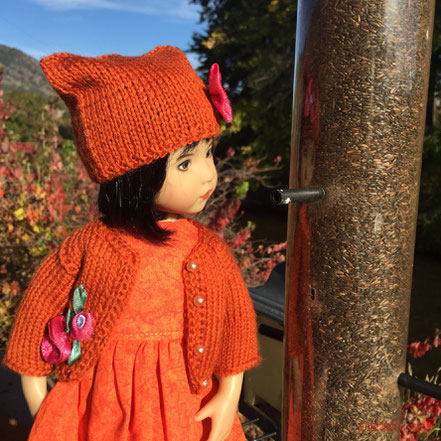 ---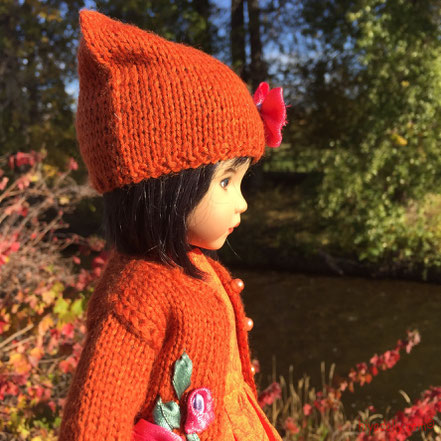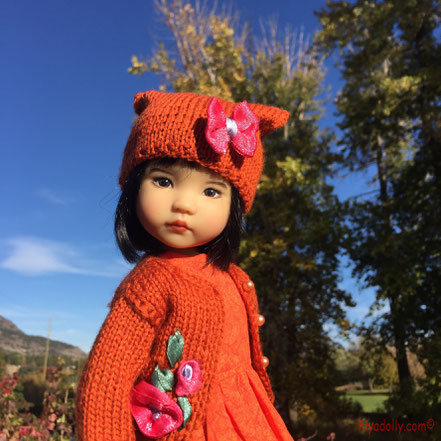 ---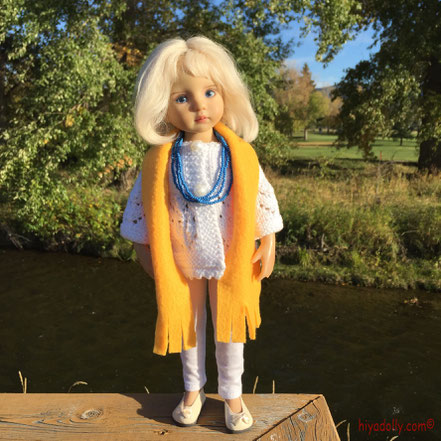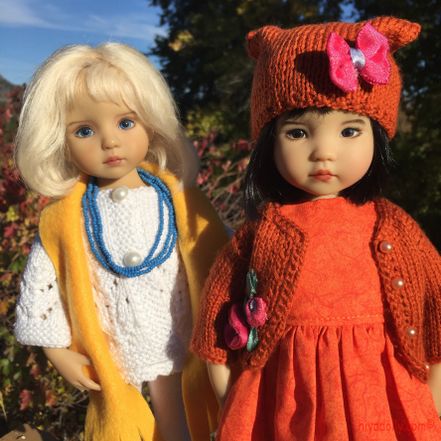 ---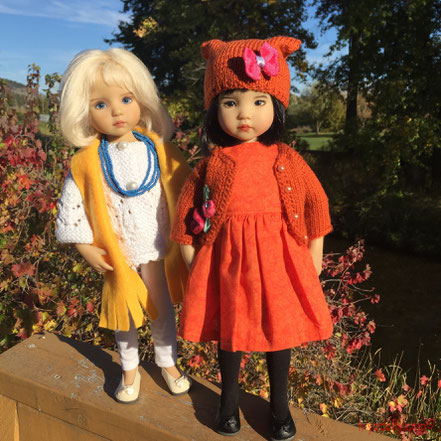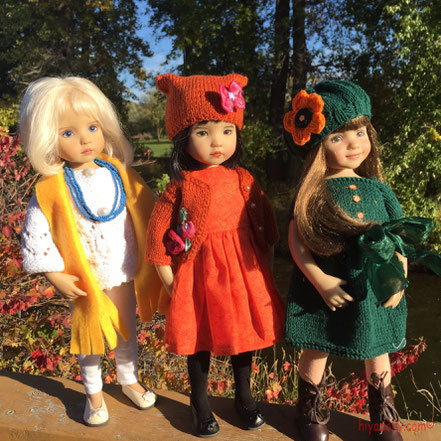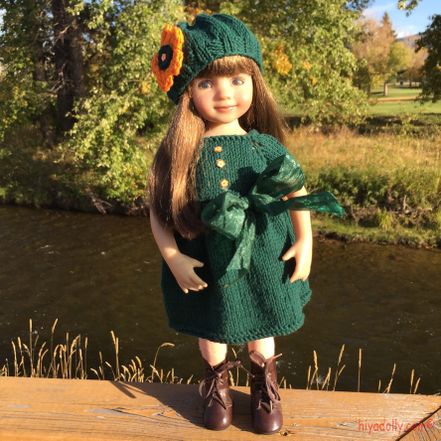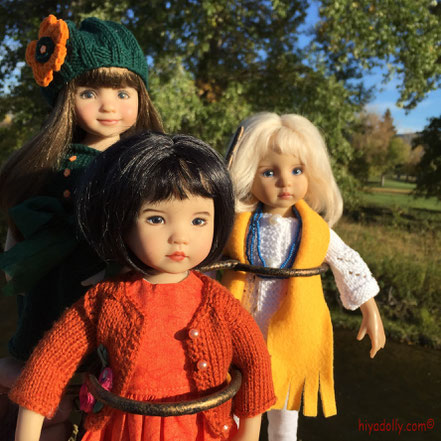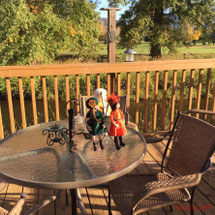 Now in that last photo, the girls are secured in a metal stand with three circles that Aunt Jackie brought out when she saw these girls balancing on the ledge...
 Thanks, Auntie Jackie! 
In this photo, you can see the ledge the girls were on in the background (and it's not the first time the Little Darlings have had photos here...)