Iplehouse Juniors at the Dark Tree on the path to Dolltown Abbey!
These two have come to greet our Little Darlings and make sure they make it to the party safely...
Of course it's safe! It's Dolltown!
But at Halloween we like to believe that ghoulies and ghosties are roaming the woods.
Scary things like spiders and bats and old grey witches!
So the little girls will be escorted to the Moon Arch Room...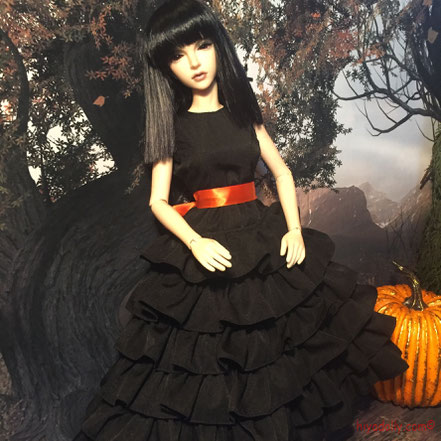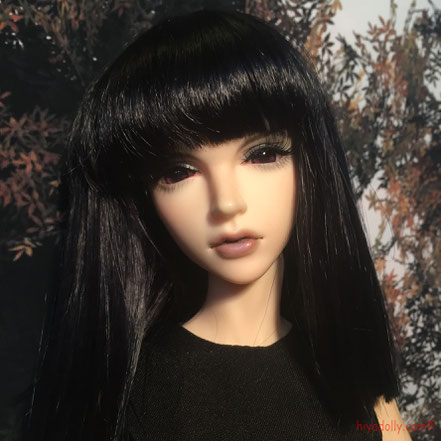 ---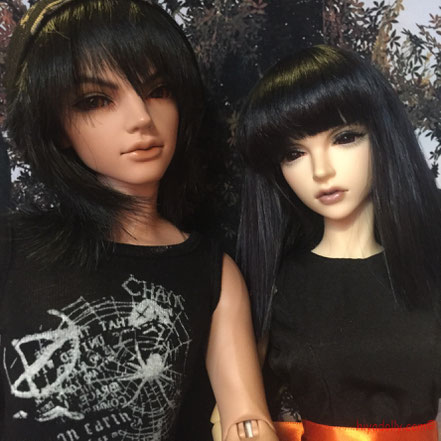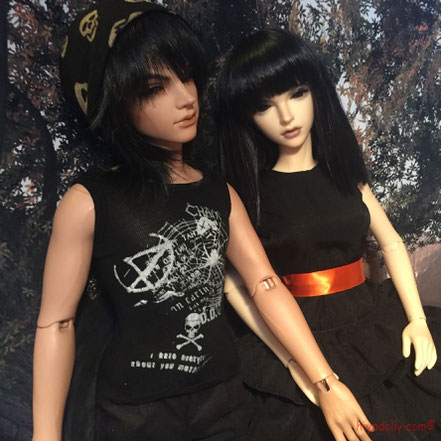 ---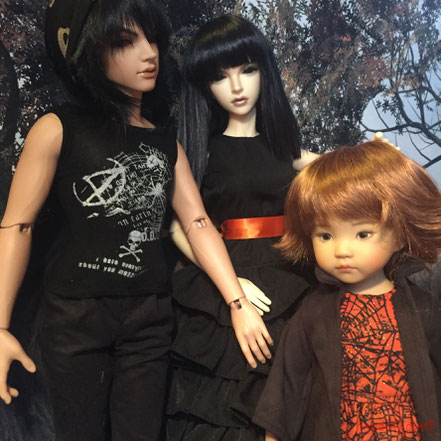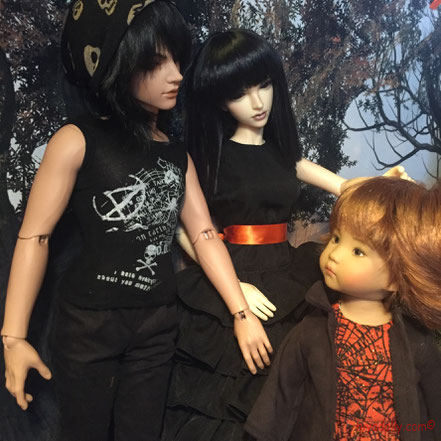 ---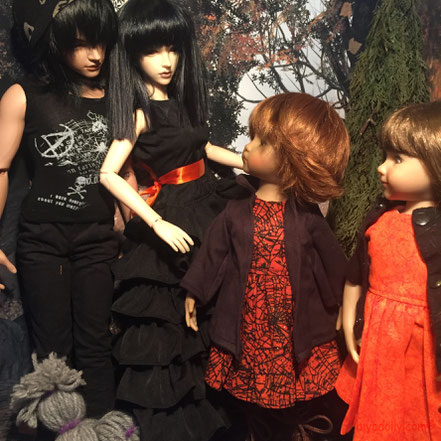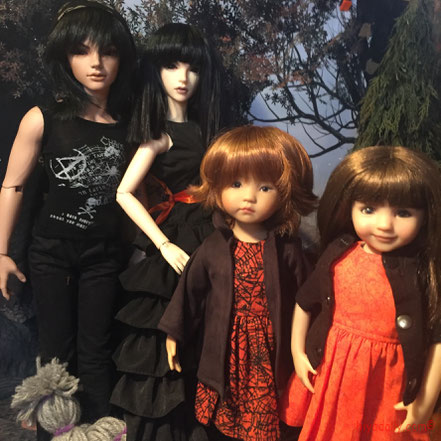 Wait! We hear more giggles coming...
Might as well linger a little longer and gather a few more party goers!
---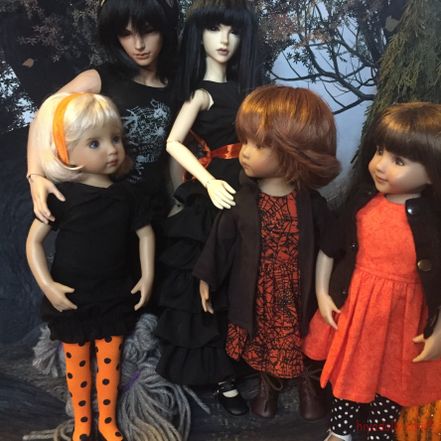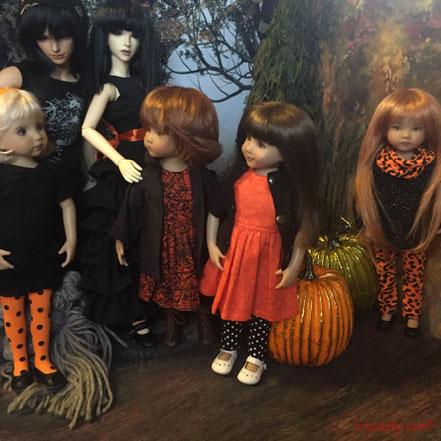 ---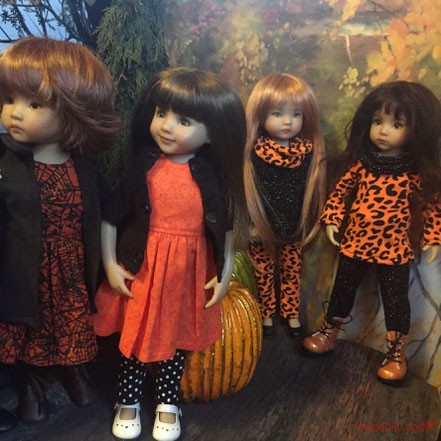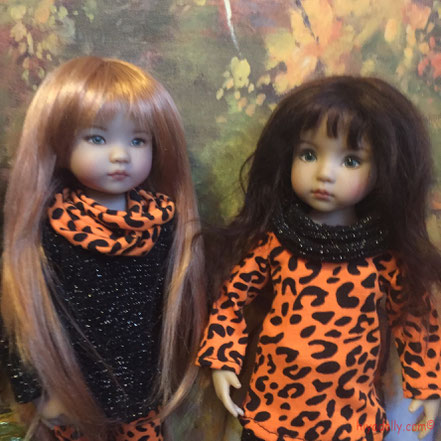 Faith, Scout and Rosa have caught up...
Now they will head up to Dolltown Abbey for some trick or treating fun!
But we know there are more Dolltowners on their way up the path.
Stay tuned!