Little Darling witches Jiyoon and Lula passed the time in the Moon Arch Room, waiting for their friends to arrive.
They played with little Magnet Head Dolls, while Skeleton joined them with Spidey.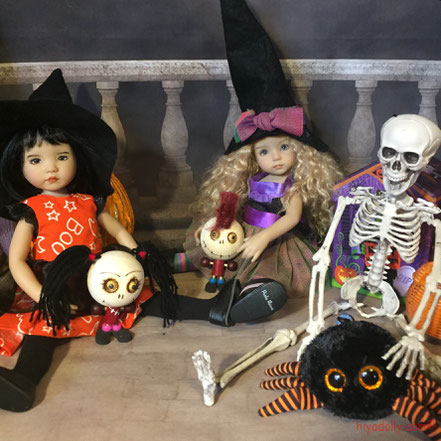 ---
Oh my gosh!  Big Spider comes to join them.
The little Magnet Head Dolls are not afraid, hanging onto the spindly spider legs.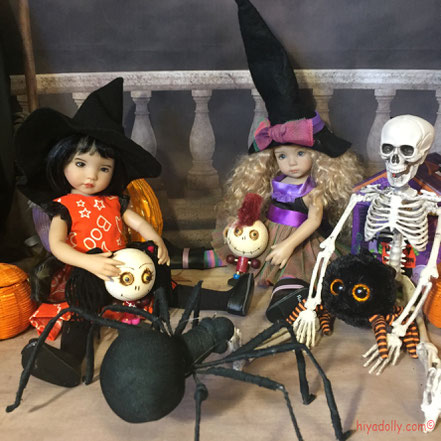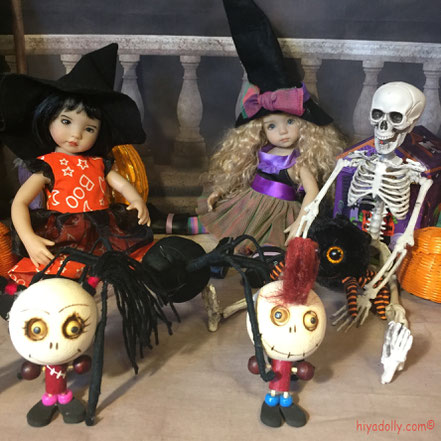 ---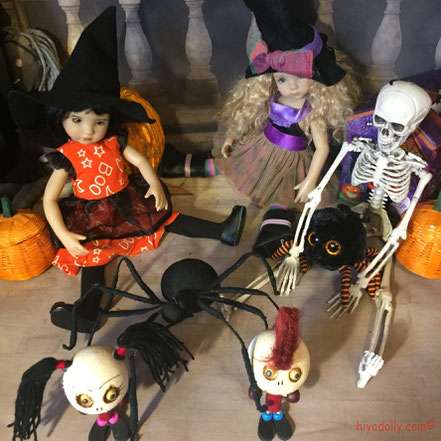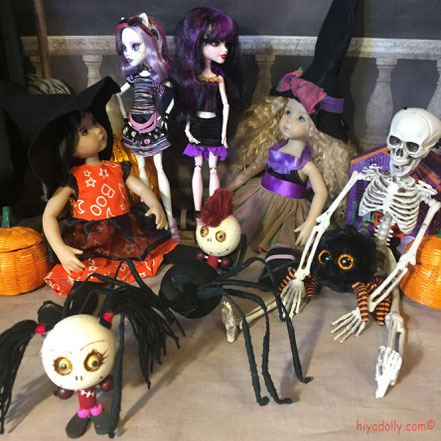 ---
And our Monster High girls arrive, checking into the pumpkin treat baskets, still empty...
Come on, girls! You don't really eat, right? How else would you keep those slim figures?
Then they slip behind the Halloween Tree to watch the goings-on. Sneaky!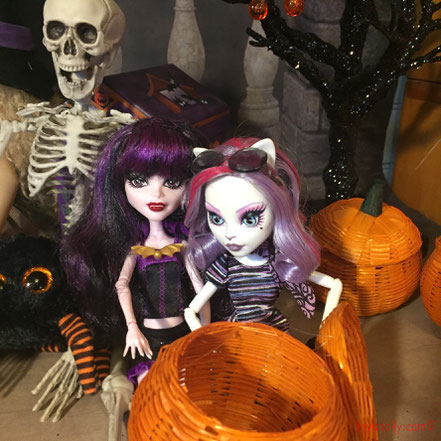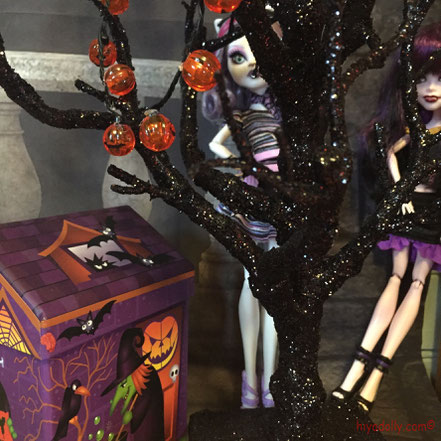 ---
Iples Bo and Raven arrive with a group of the Little Darlings!
It's time for trick or treats now, right? Even Spidey and the Magnet Heads are waiting!
While the little witches share their witch hats with their friends, Faith drags in the box of treats. Yay!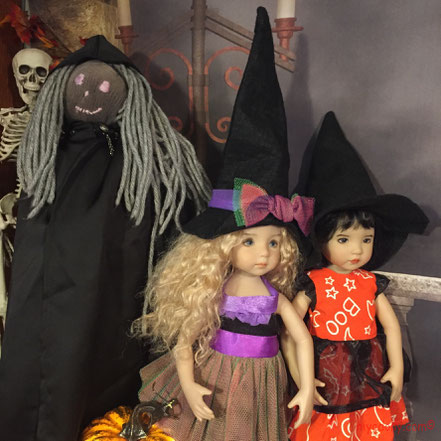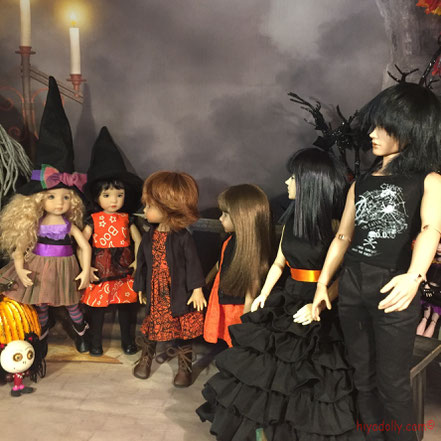 ---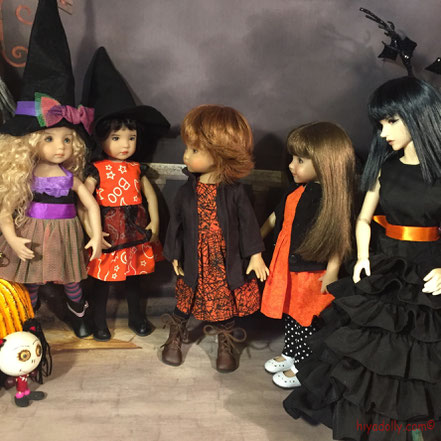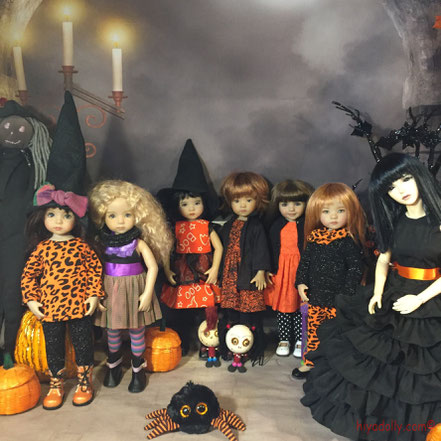 ---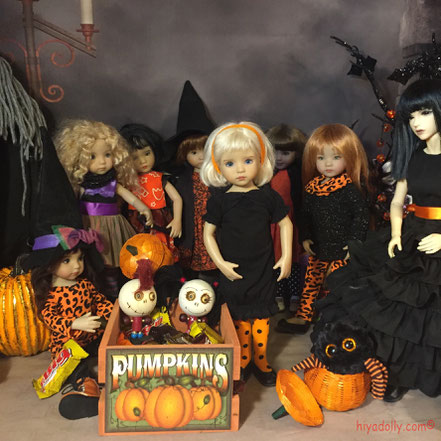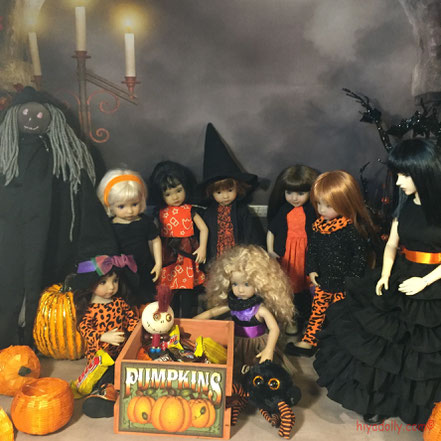 ---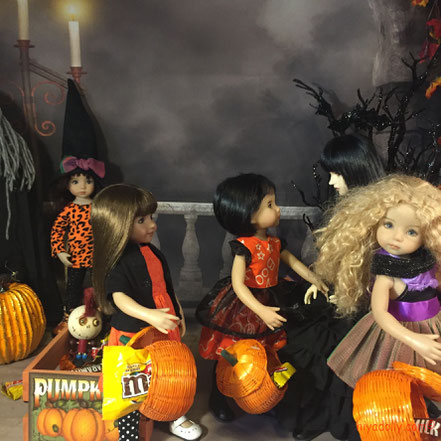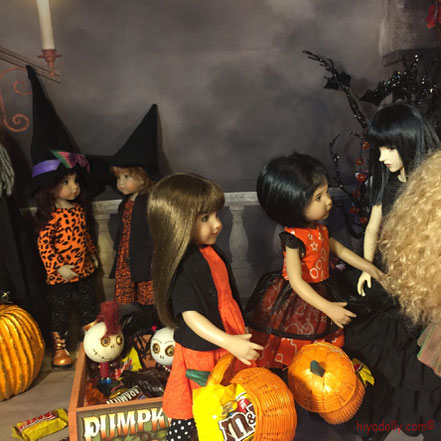 ---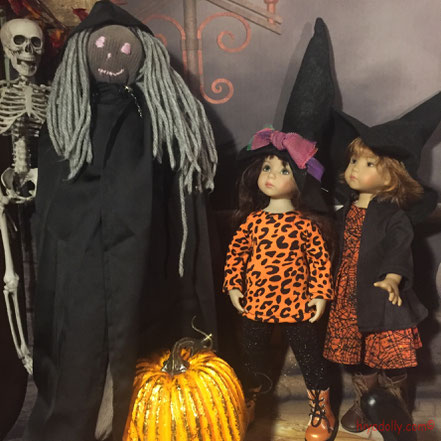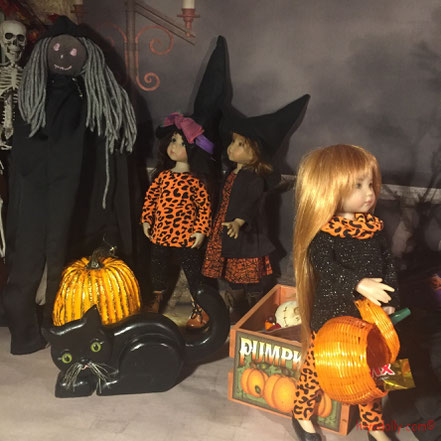 ---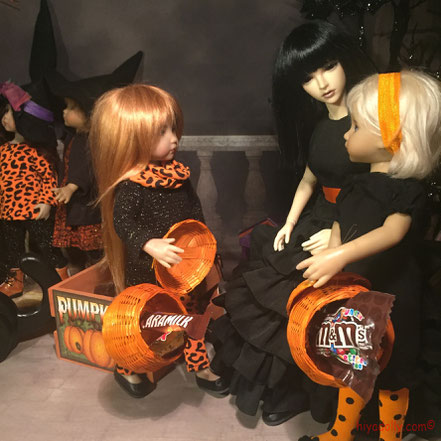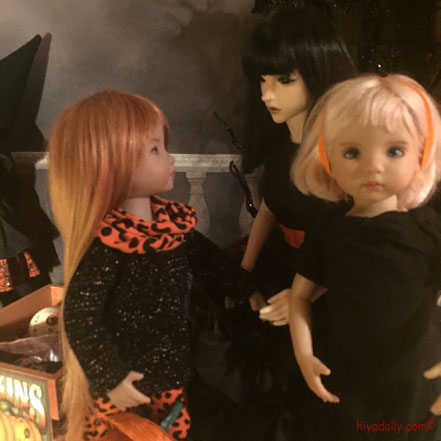 Some of the Little Darlings  head out, bringing trick or treats to share with other Dolltowners.
But these girls linger as the Moon Arch Room darkens...