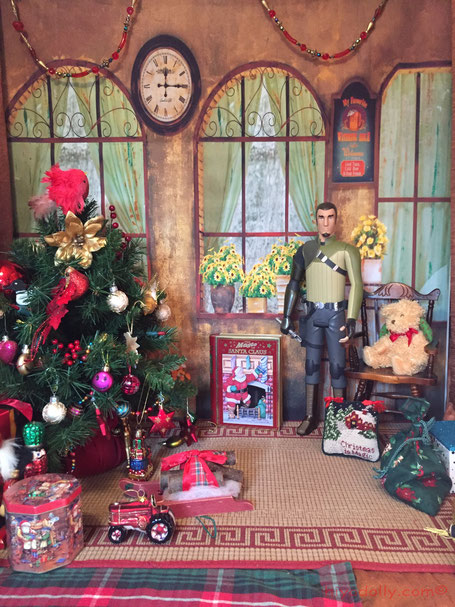 Dolltown dolls arrived in the Community Center, where Christmas was set up before the sets changed and the tree and ornaments were borrowed for the Pop Up diorama downtown...
Guard One came down for some photos, between security shifts, and put the word out to the boys. He knew they'd love some of the ornaments and toys...
Chris and Douglas, brothers here in Dolltown, are joined by all our Chris Miller and Robin Woods boys.
They are remarkably cooperative together, and good buddies. I wonder if they are on the hunt for more things they can take back to their clubhouse. 
(What else will fit in that trunk?)
And then Uley, our favorite (and only) Berdine Creedy boy comes to play, too...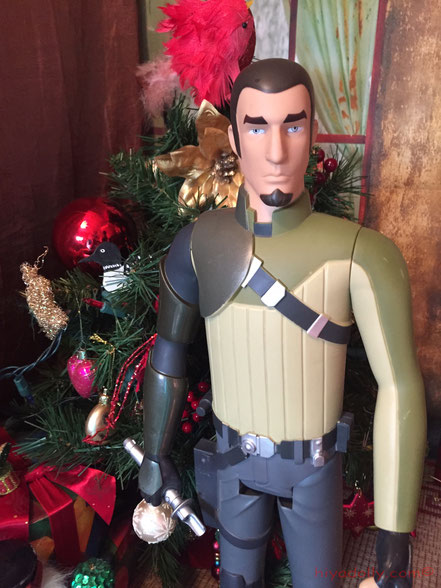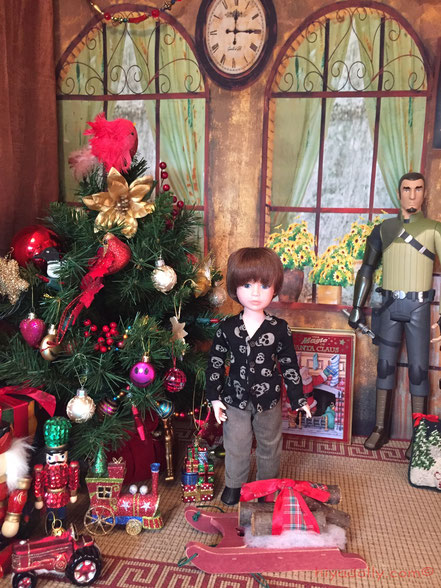 ---
Douglas sees the sled that he brought to Dolltown!
Chris and Douglas begins plans for a snow day!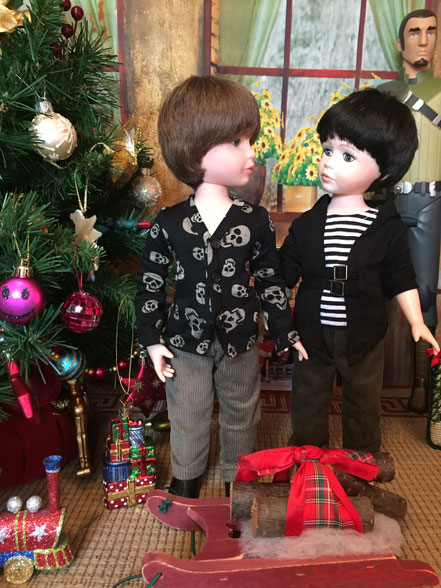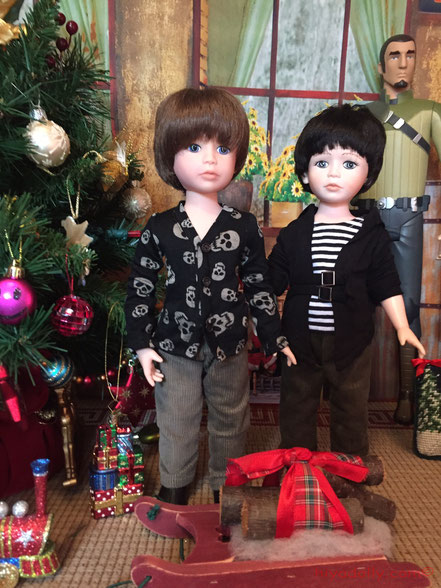 ---
Owen shows up, hearing the message from Guard One.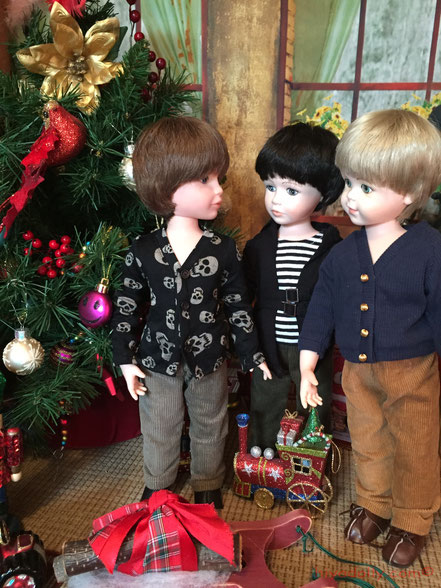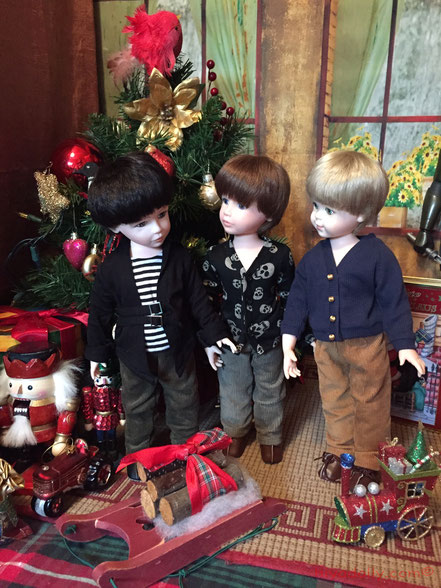 ---
And the little Nutcrackers are gathered, enough to share with Will!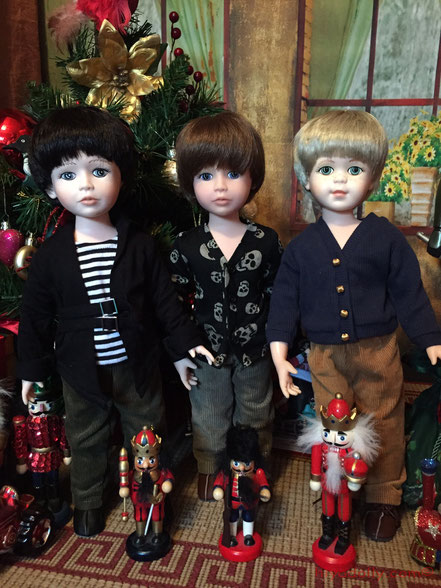 ---
And Dixon arrives. H never did get his haircut, after he decided it was a great Harry Styles look.
Should we get out our scissors?
But boys don't care these days if they are mistaken for a girl (we've come a long way!)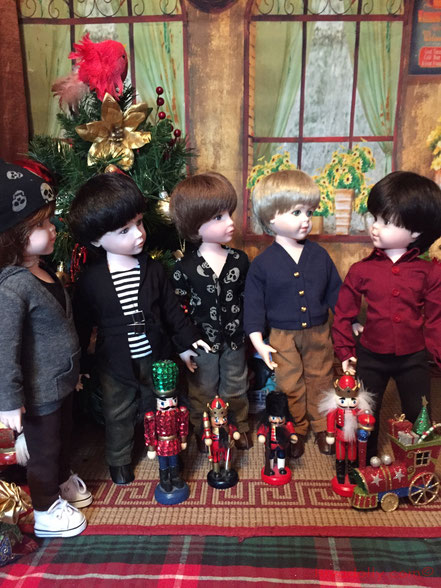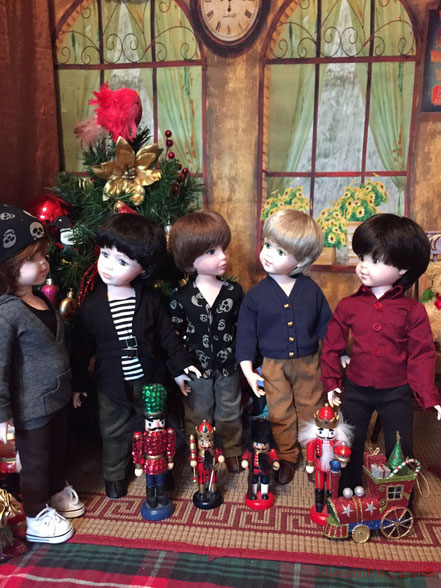 ---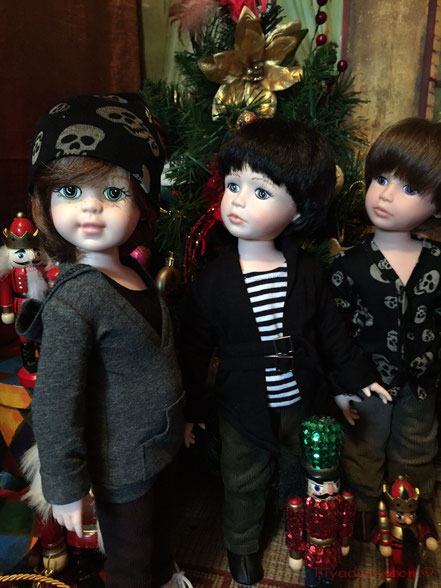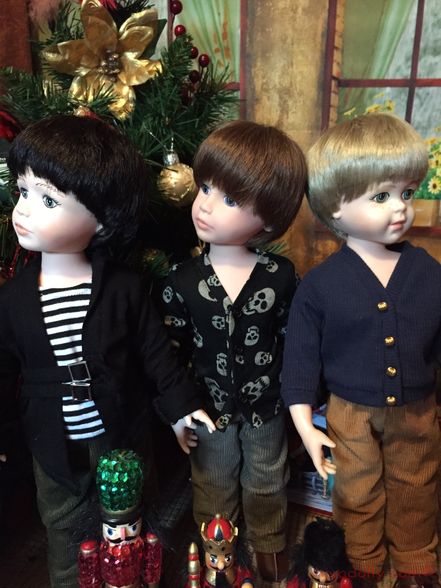 ---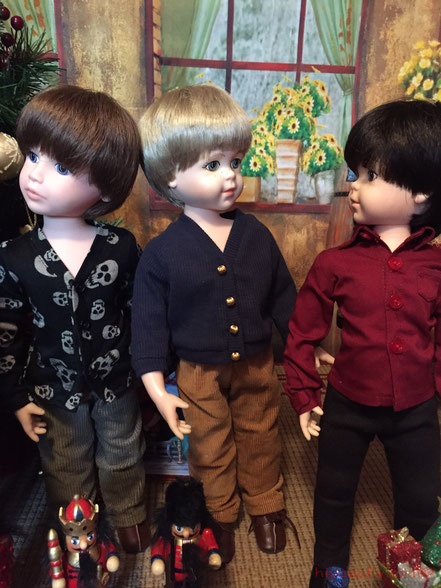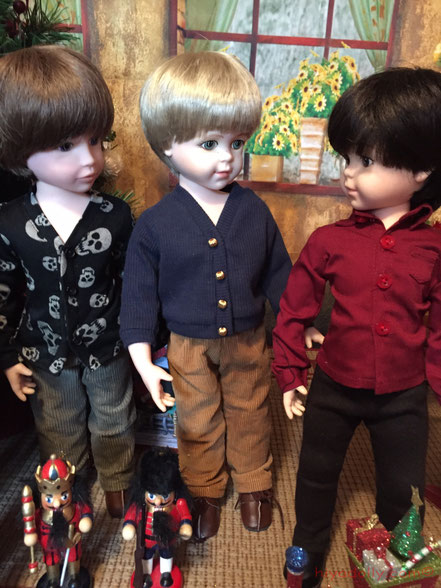 ---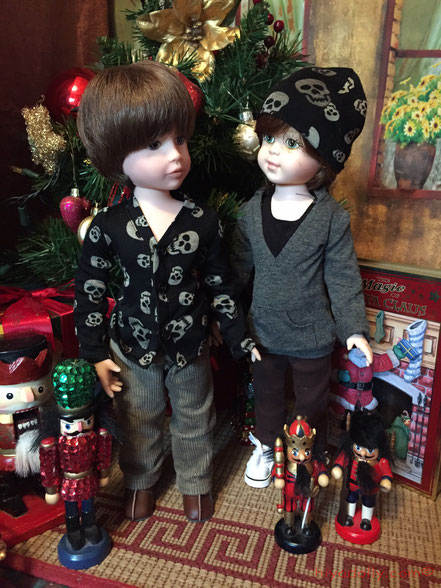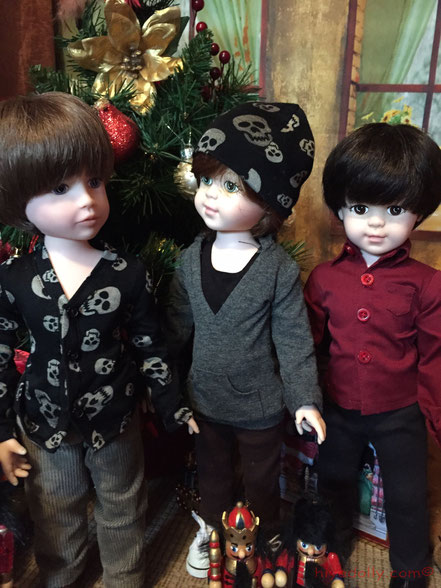 ---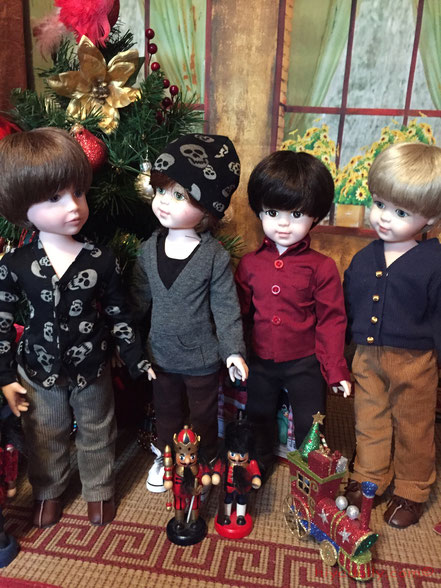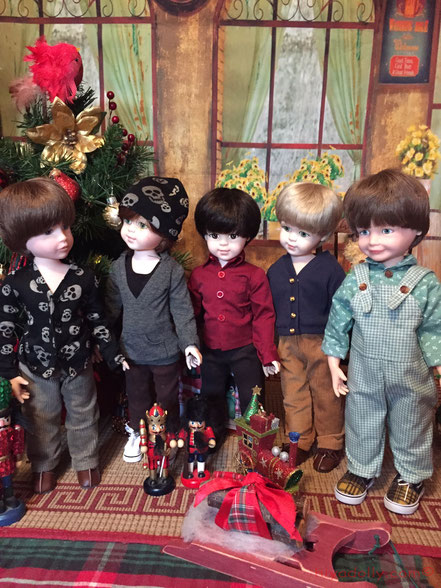 ---
Badger arrives in the overalls Scout found for him last Christmas...fond memories!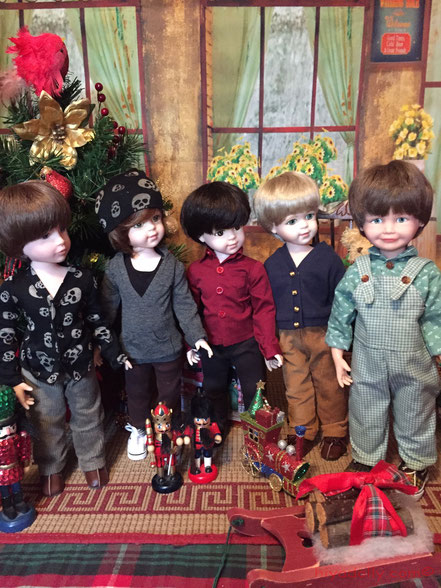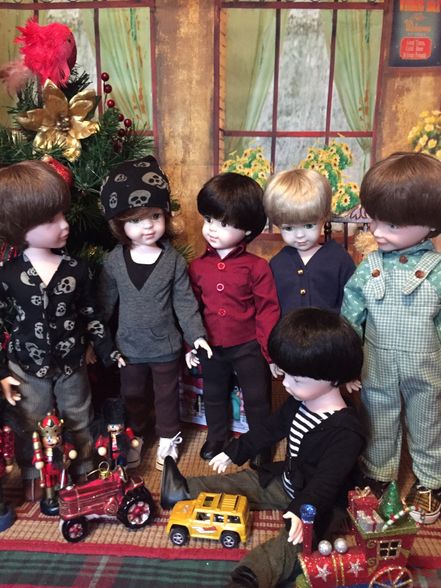 ---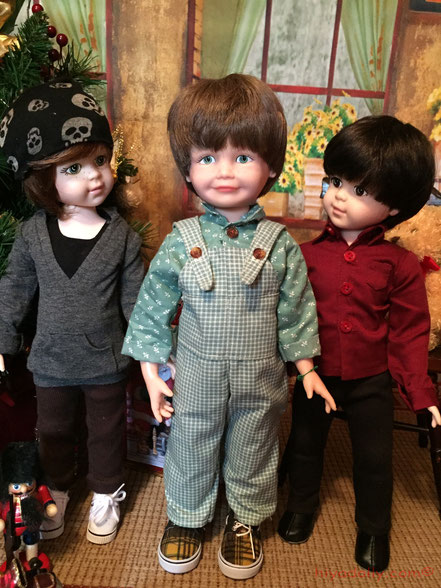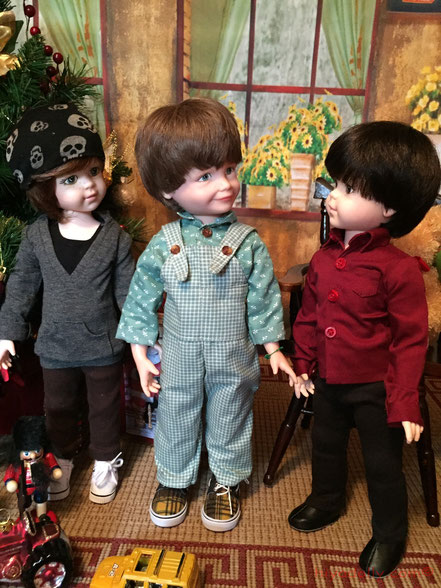 ---
And red haired Uley came to play...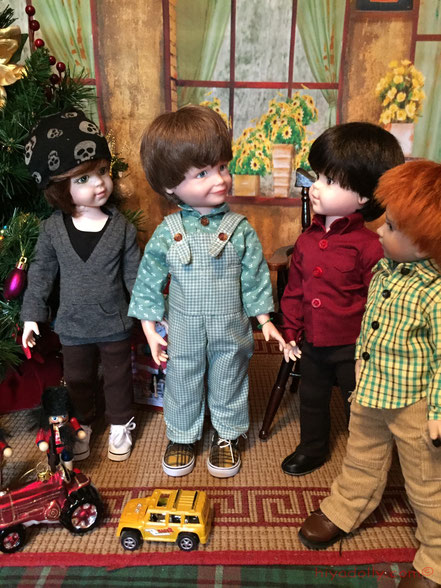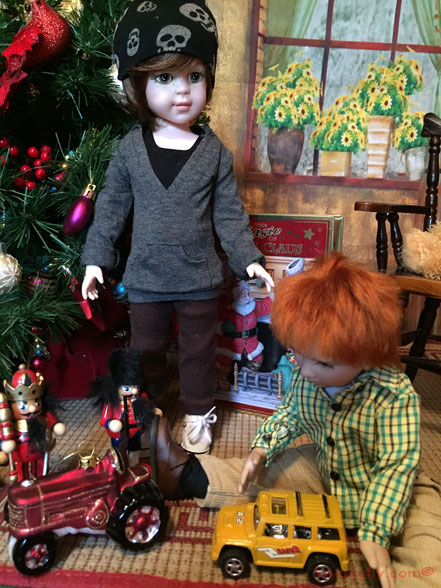 We have heard there are more Dolltowners coming to the Community Center!
Stay tuned!