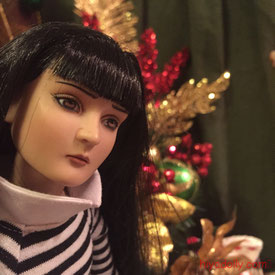 Vikka has scooted all the girls to the Community Center, now they are dressed up and ready.
She is drawn to the lace and ribbons, and takes a few minutes to choose a little red to accessorize her favorite black and whites...
Better hurry, Vikka!
You know you are always needed for the set changes, and lining up the girls!
It's so peaceful, no wonder she lingers...,,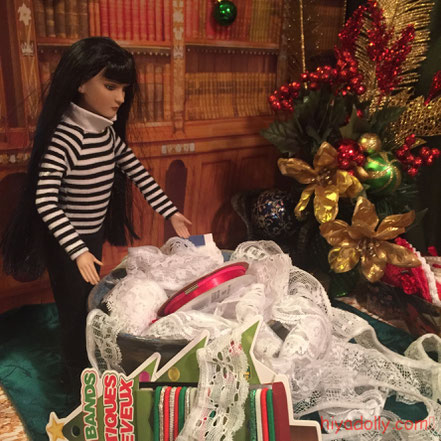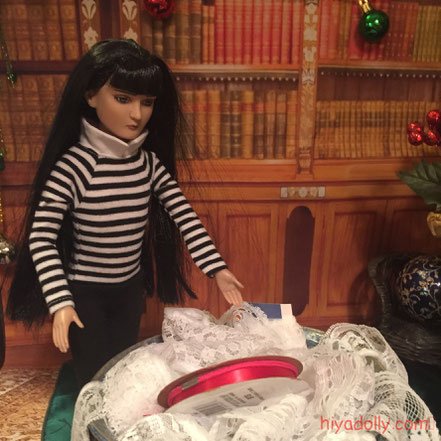 ---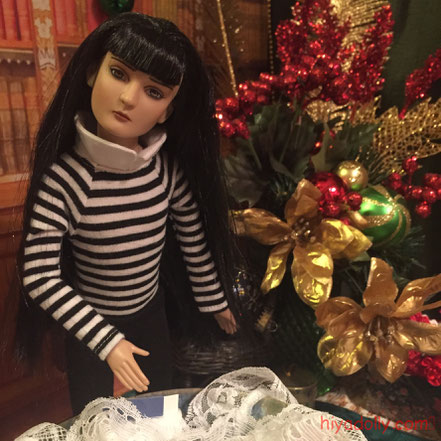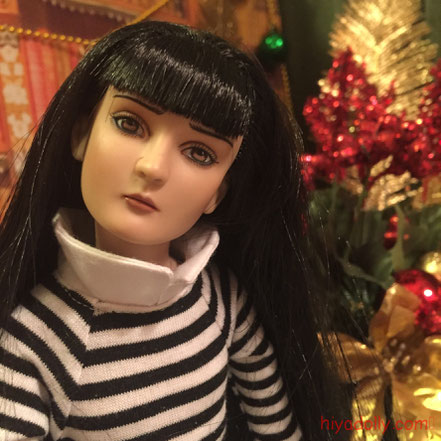 ---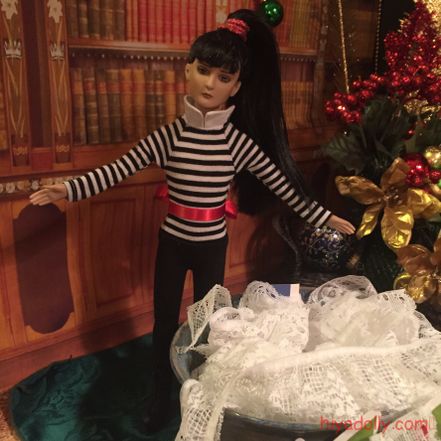 ---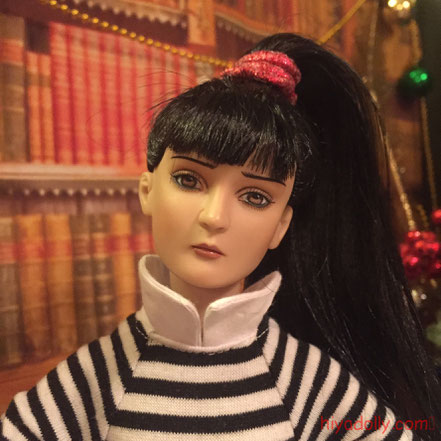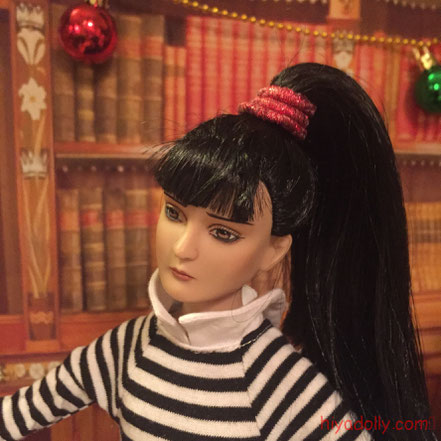 ---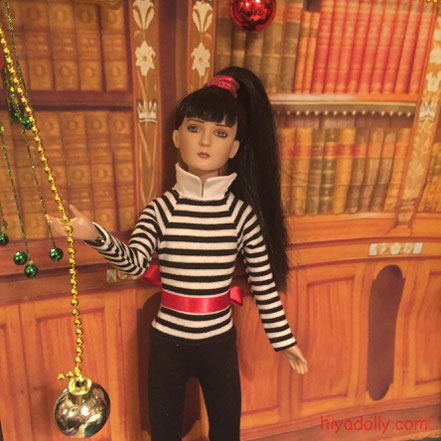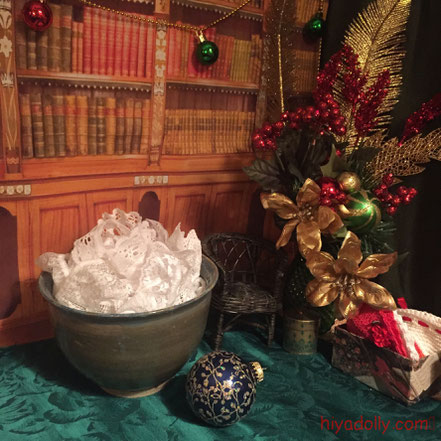 And with that, the Dolltown Library was empty.
The bowl of lace was all tidied up, thanks to dear Vikka.
And what you didn't see was Vikka quickly taking a little piece of the pretty lace.
It was trailing behind her like a breath of snow as she flew off to the CC.
Vikka and lace? We'll see...