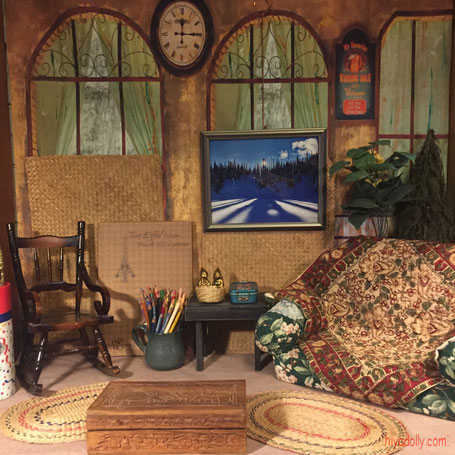 The community Center is ready! Bring on the Eiffel Tower!
It is going to be fun. Hours of coloring and construction. After interpreting all the French instructions...
The Eiffel Tower paper model was sent to us in a box of Paris gifts from April, Fashion Doll Stylist. 
We were WAY too busy to get it out during our Christmas time. And we could tell it was going to be a Project. But the clamoring from the dolls began as soon as Conner was on her way to April.
(Conner was sent as a sort of thank you to April. Conner has been instructed to dust the bedside tables where April's girls stand. And to wind the thread onto the bobbins. And to sort the buttons into neat piles, ready for April when she is inspired and ready for sewing couture action. Read about Conner's departure here)
We set the room up, made sure there was floor coloring space, and brought in the colors and the tower.
And right on cue, Tink and Xennia showed up, wondering what was in the wooden box...
Then Birdy and Rosa joined them, and helped get the coloring out...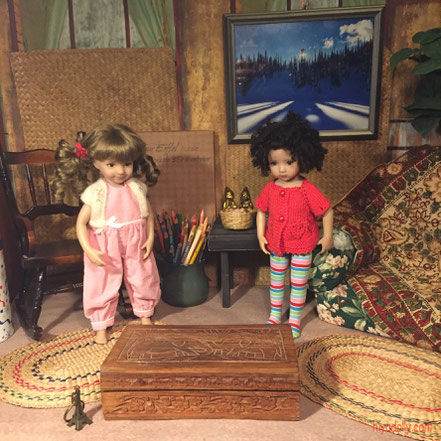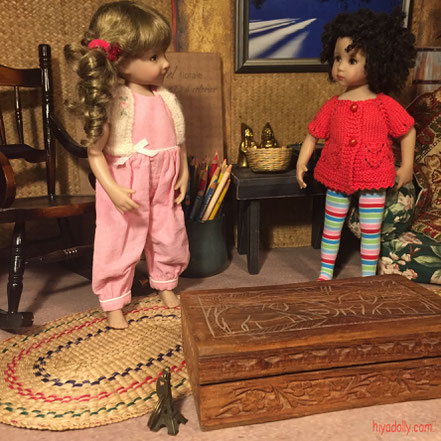 ---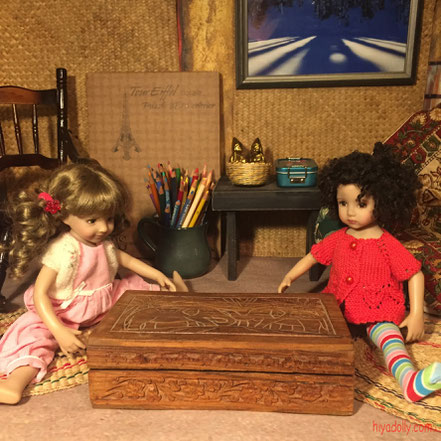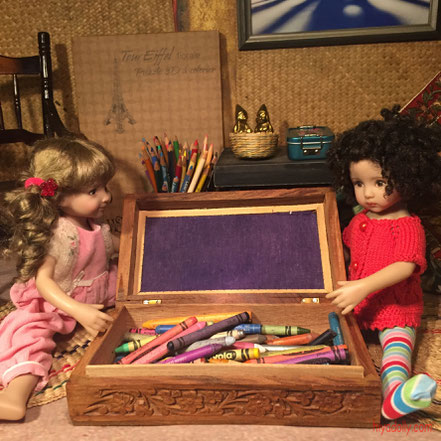 ---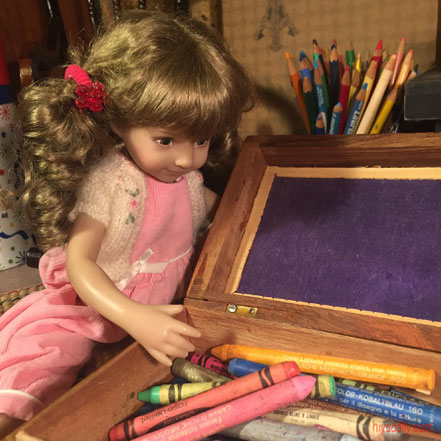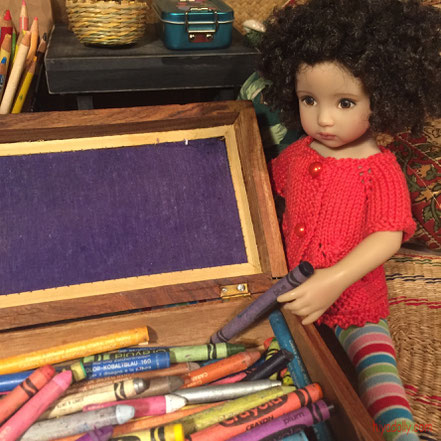 ---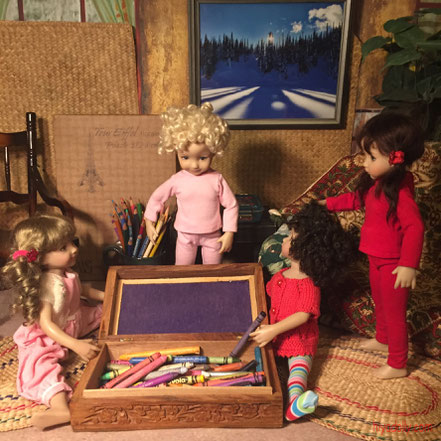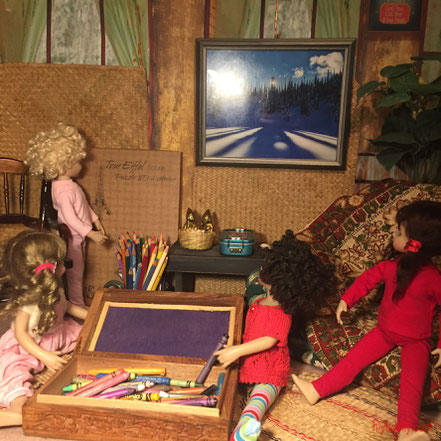 ---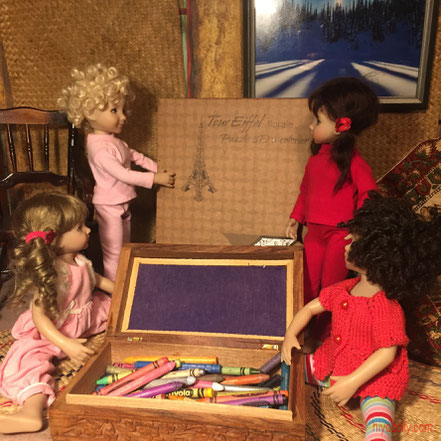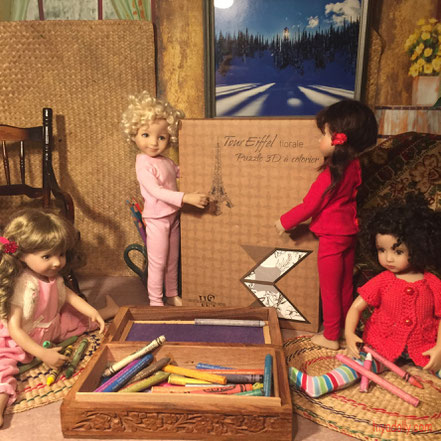 ---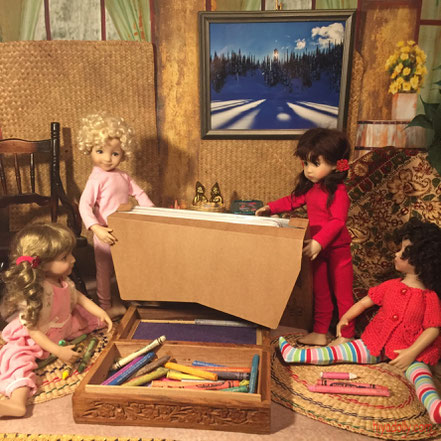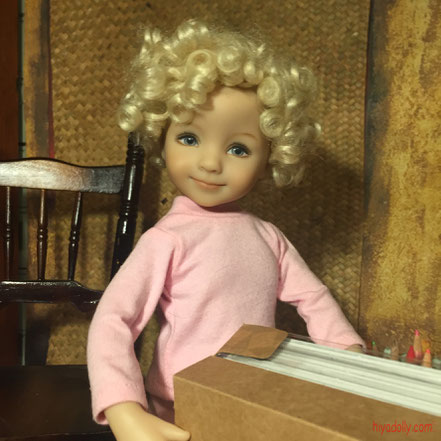 ---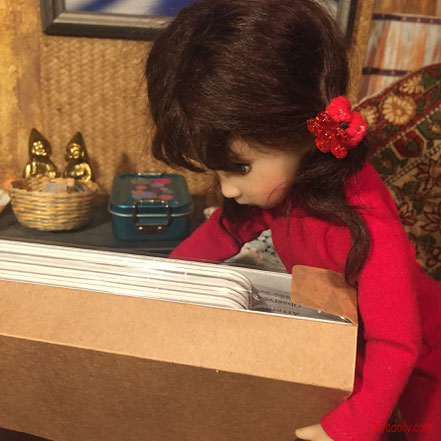 ---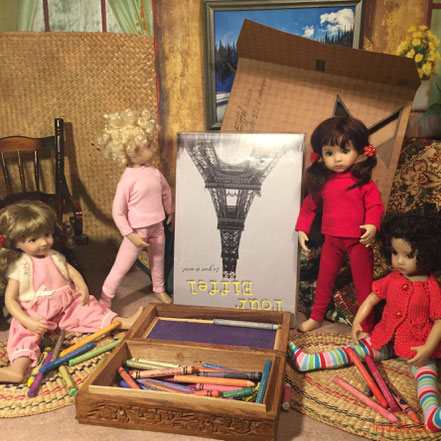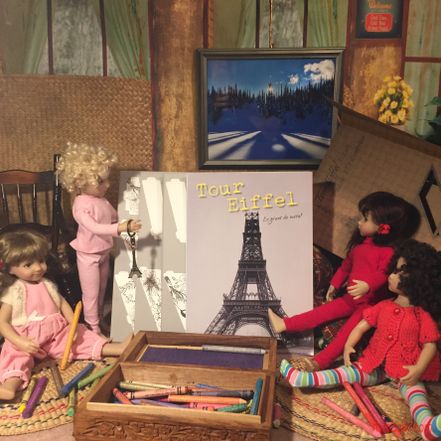 ---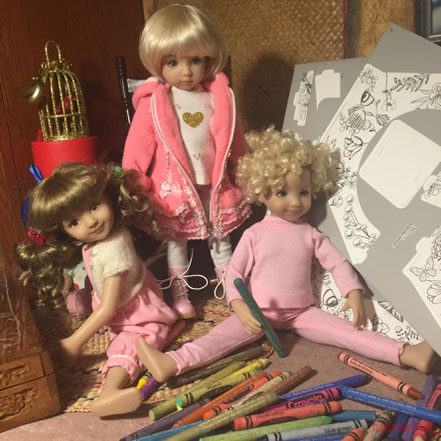 Well, wouldn't you think this is the beginning of some coloring fun?
Children, a chaos of crayons, and a lot of random paper pieces of who-knows-what to be taken apart and colored?
But look who just showed up. Pearl...
And that means this is about to turn into a whole other story.
Pearl is a thinker, an organizer, a sequential-step type.
And this just looks...wrong to her.
So, while the other girls here thought they were about to jump right in with their blues, and mauves, and browns,
Pearl is about to roll up her sleeves, so to speak. and change the action.
So, you'll have to come back to see how things progress (in an orderly fashion) from here...
(Okay, I'll admit, I ran and got Pearl (and Zoey) when the crayon box was emptied on the Community Center floor, and my stress levels rose!)