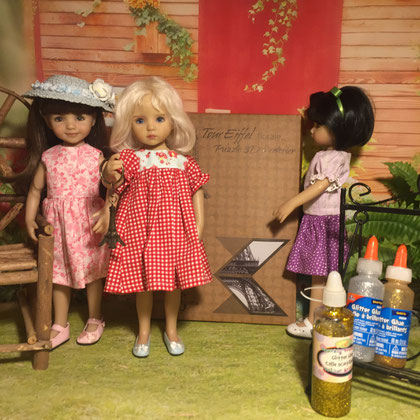 The girls made it to the Garden Shed...and there was the Eiffel Tower model in its brown box, from Paris.
Faith is holding the tiny Eiffel Tower with the model, that arrived from Fashion Doll Stylist at Christmas.
But just before they arrived, Vikka, who set the scene ready for a model build, found some glitter glue!
And left it for the Little Darlings...
Faith, Jiyoon, and Chantal like the look of that glitter! "Let's take out the Tower pieces!
"Let's put glitter on our coloring!"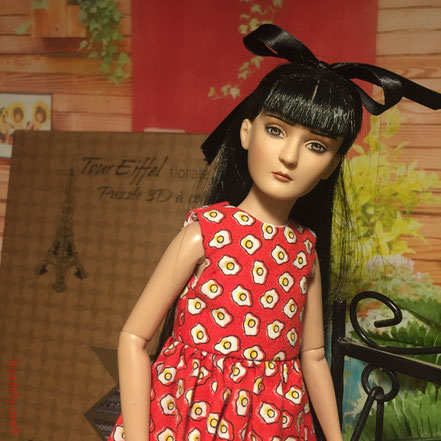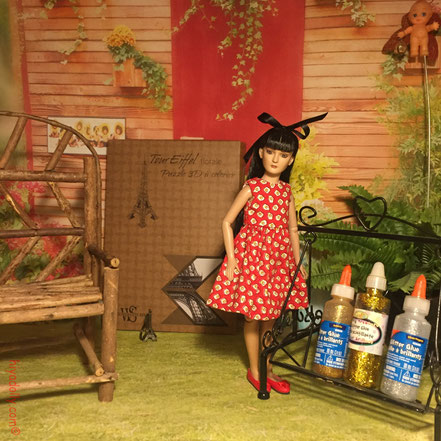 ---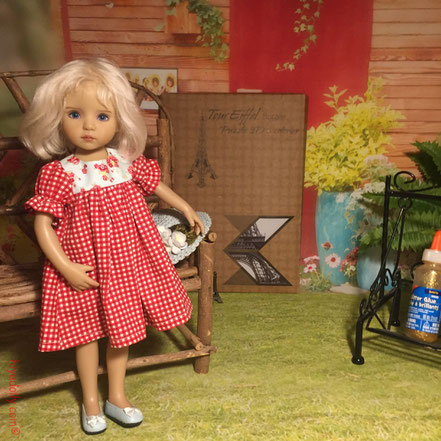 ---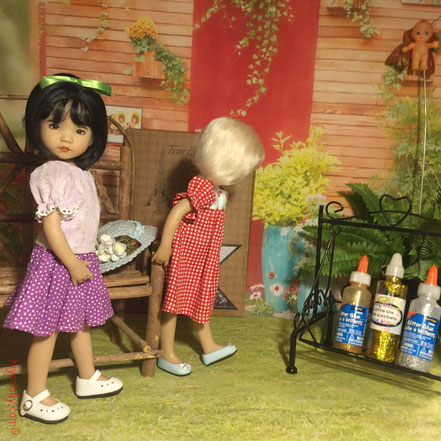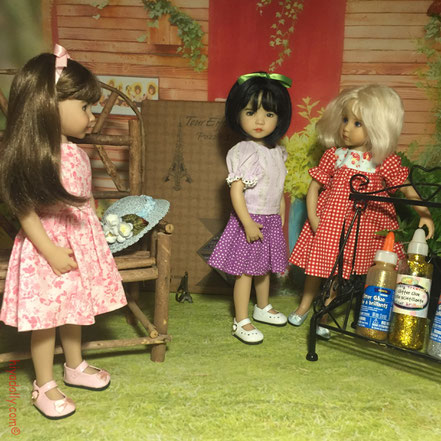 ---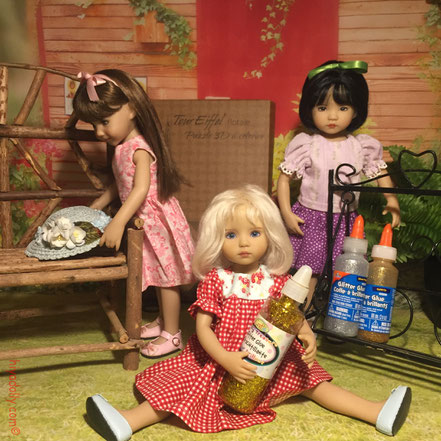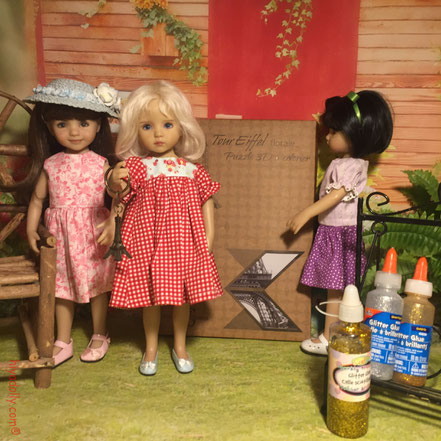 ---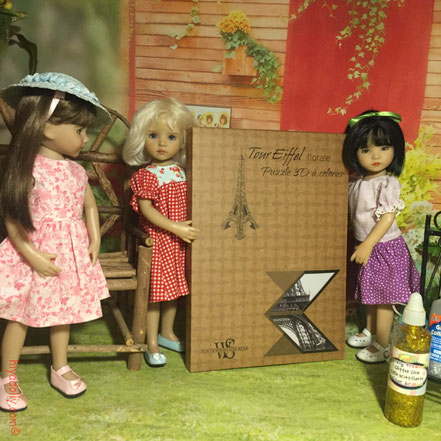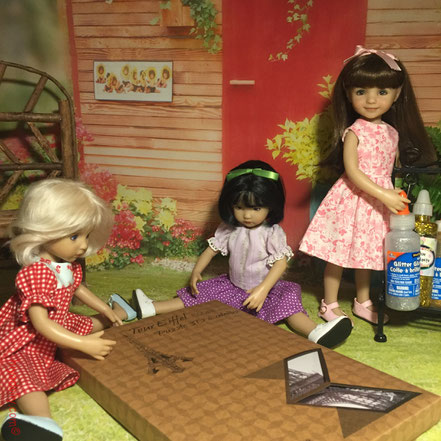 ---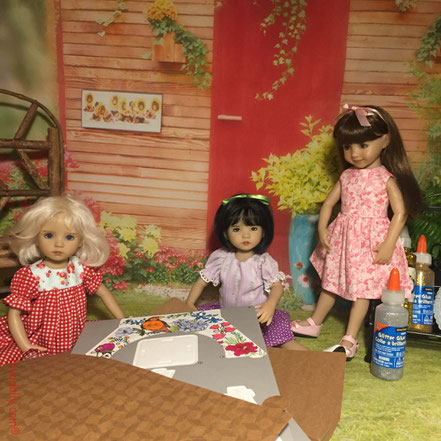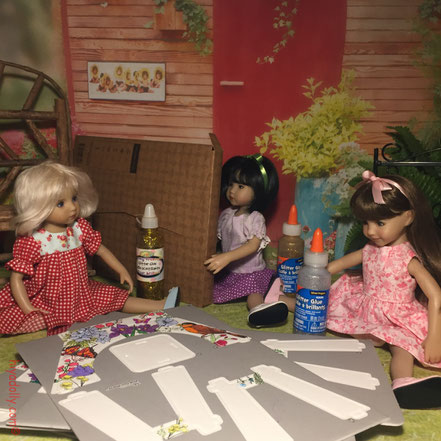 I'm not sure about that glitter on the Eiffel Tower!
Who's idea was it anyway?
I better go get the other girls. We better have another Eiffel Tower strategy meeting!
In the meantime, we'll post some more Conner in Paris photos!
Wait for it...