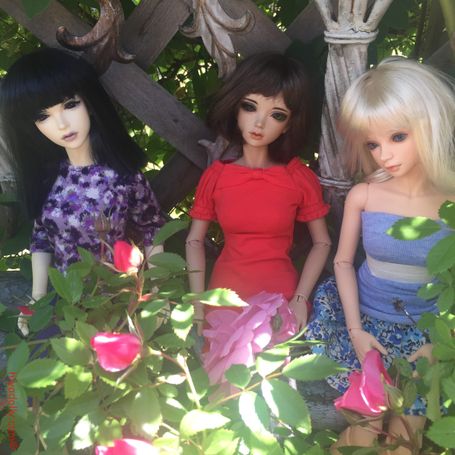 Our Iplehouse girls love the garden. If they are not at Dolltown Abbey, I look in the roses, or under the honeysuckle bushes.
I took a few photos, taking each girl in turn around the garden-stopping in some favorite places.
Then we met up in the pink roses....
Iplehouse Violet, our Raven, is first, with her long black bob, and purple eyes.
Then it's Cordelia, our Odelle, now with green eyes and a short wavy brown bob.
And last is Tania, our Aira, with her soft blonde do and those blue eyes...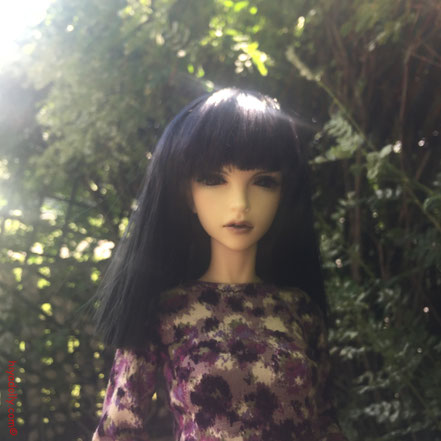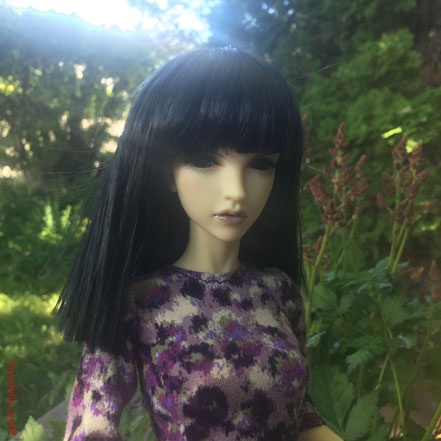 ---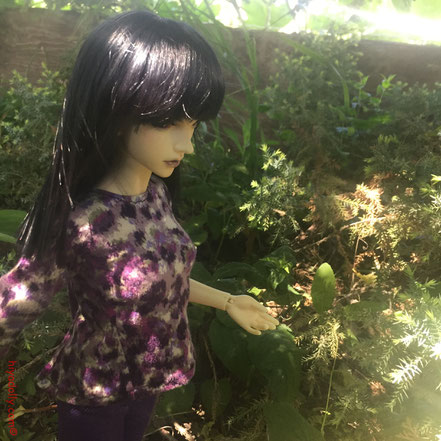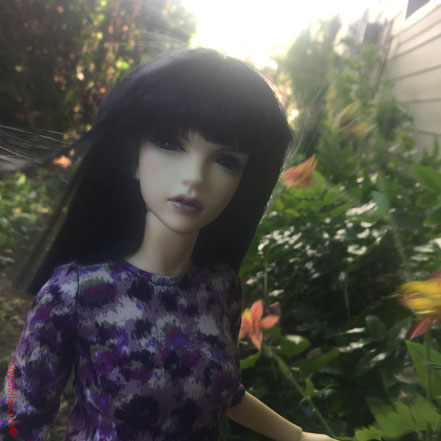 ---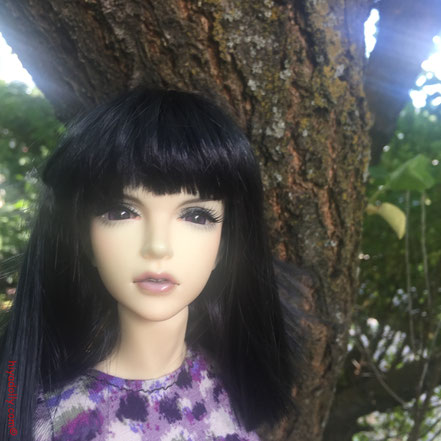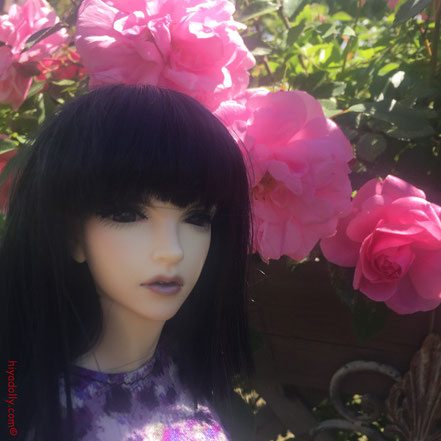 ---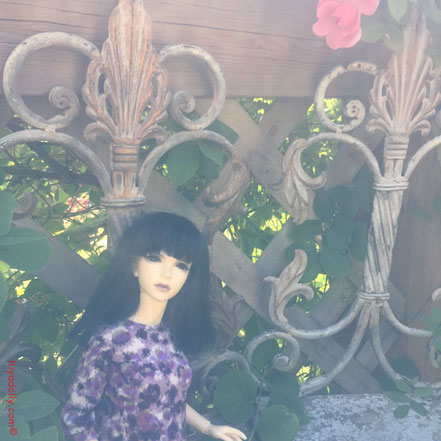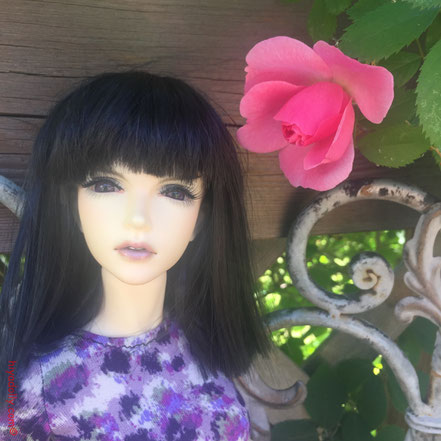 ---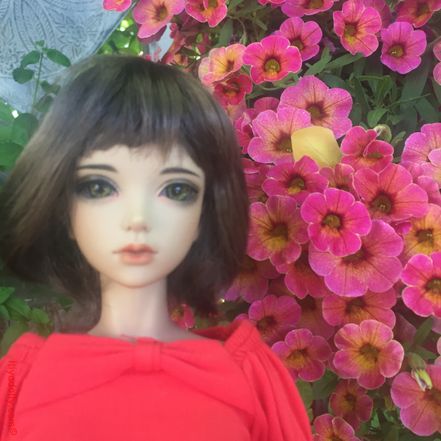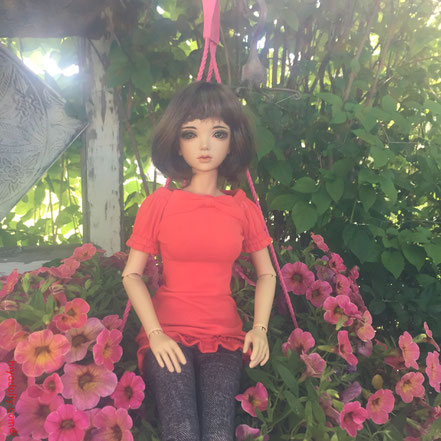 ---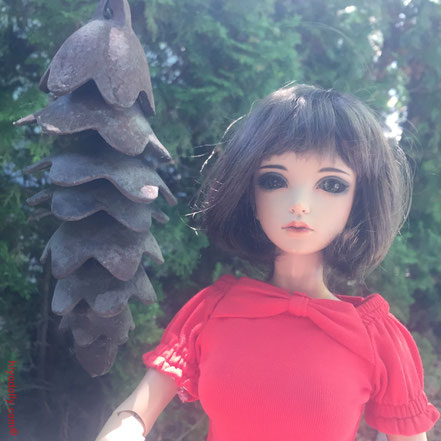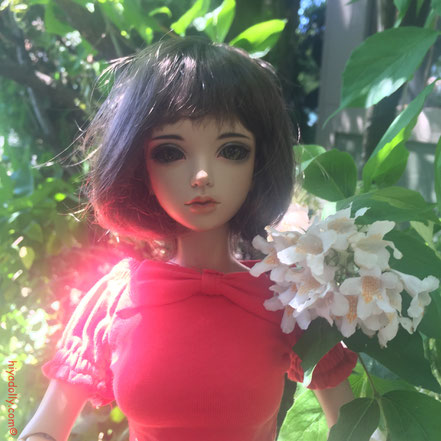 ---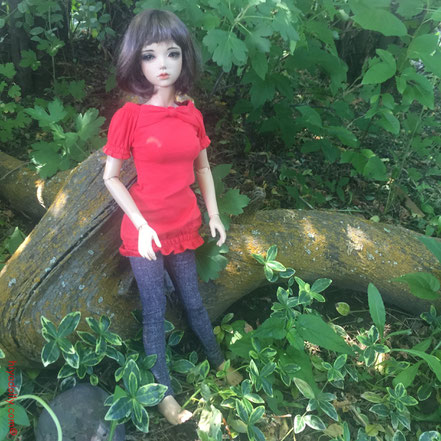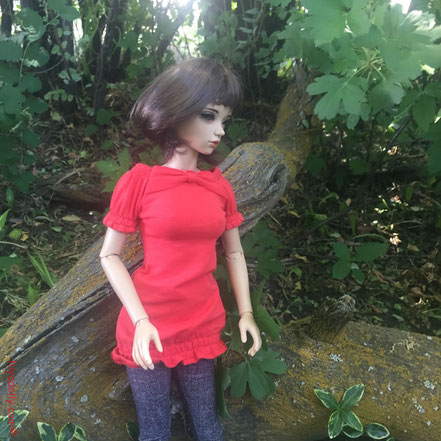 ---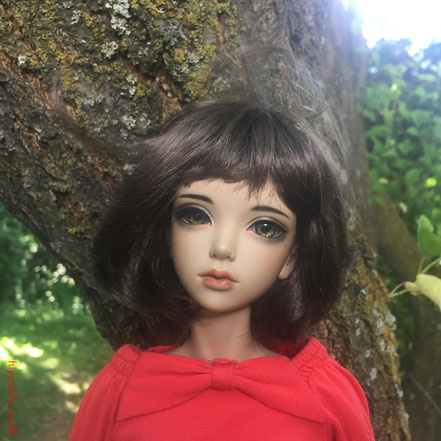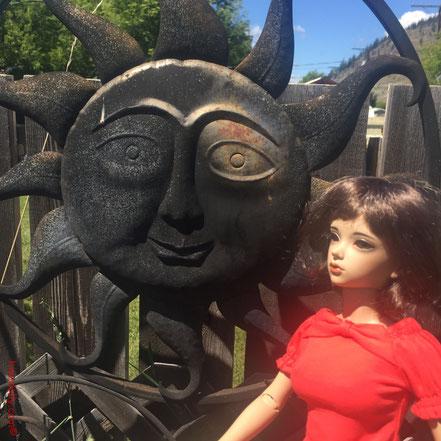 ---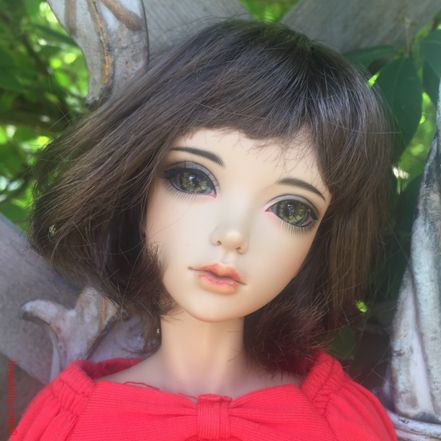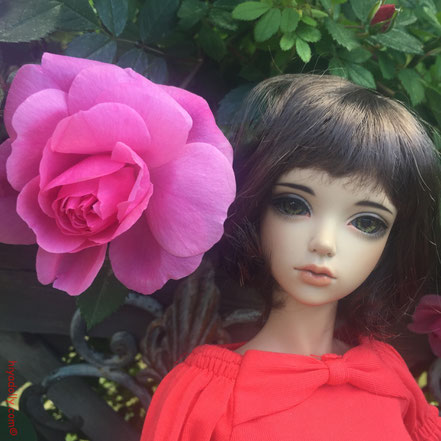 ---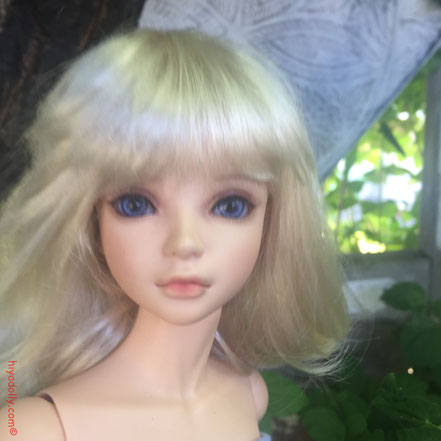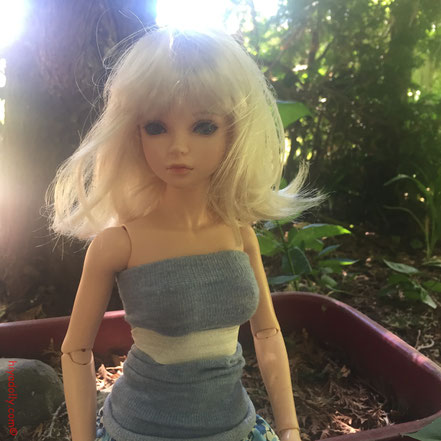 ---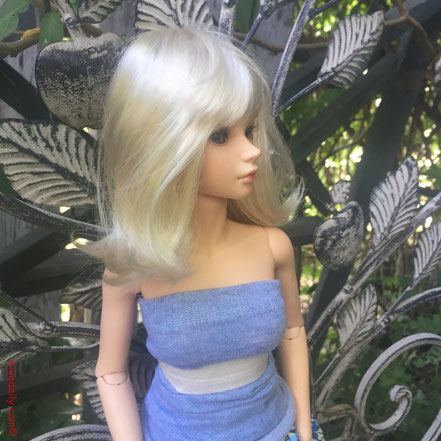 ---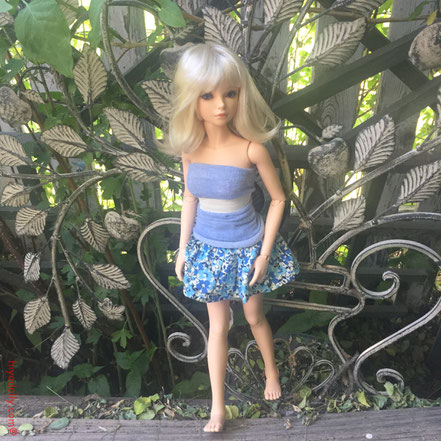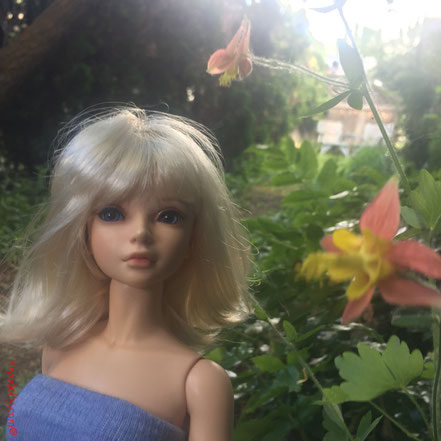 ---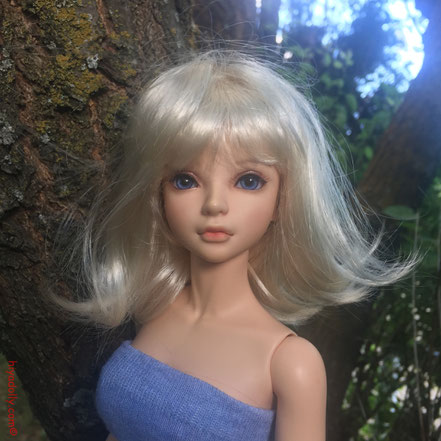 ---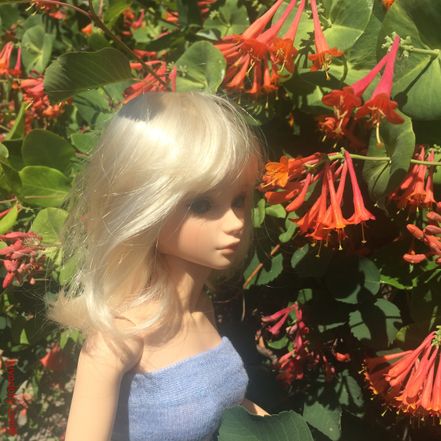 ---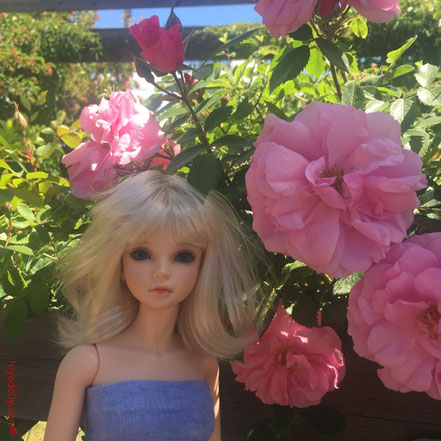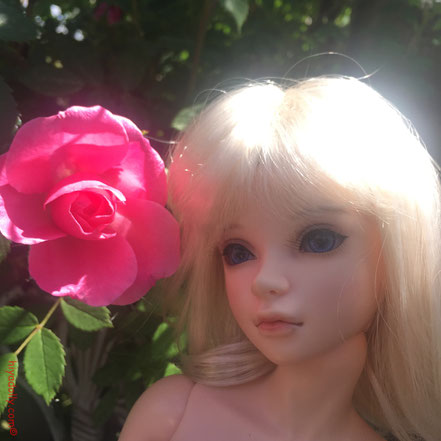 ---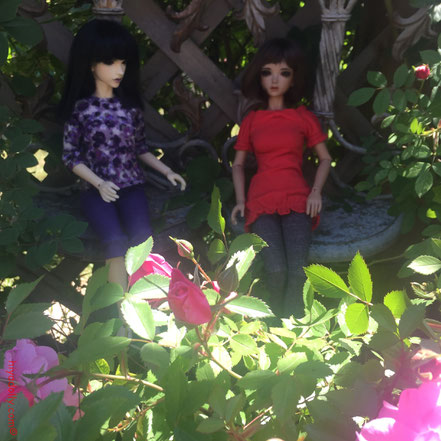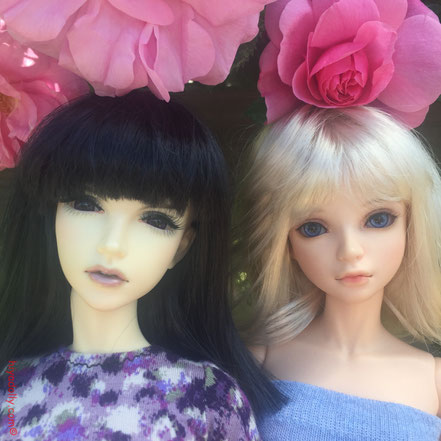 Okay! That's a lot of Iple girl photos!
These girls are pretty to begin with, then add flowers and it's easy to get carried away.
And we haven't had many warm sunny days in the garden. All of us enjoyed our time...