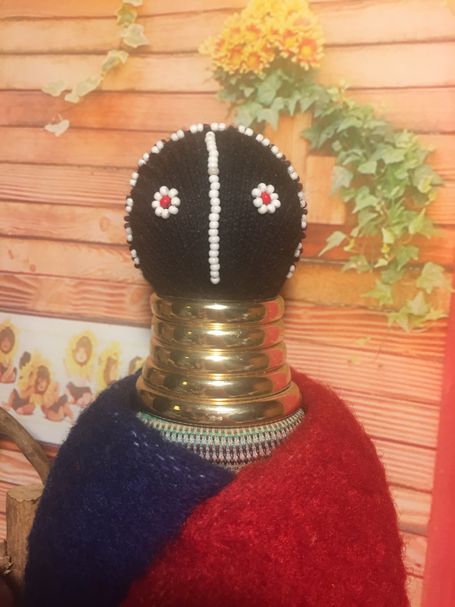 When we collected this fascinating character from eBay, he was described as a 1st Nations Doll. He has a felt cape...and beading, which is similar to our coastal 1st Nations. But he was misnamed I could tell. Felt clothing and decorative beading are found in many cultures!
He was only $10... How could I resist?
And he was talking to me, ("Can I come to Dolltown? I have never been so far north!") which after he arrived, I realized was problematic. Because he has no mouth and he communicates through thoughts.
And that means not all the Dolltowners can hear him. Who knew that could be a thing?
We called him Silent Sam, since he doesn't talk (out loud anyway) and he quickly became a part of our stories. The children like him. He's tall, solid, accepting...which basically means he doesn't get after them when they get up to stuff. But he does let us know if there are safety issues, so we can nip risky adventures in the bud. 
One day I realized I had made a huge mistake and overlooked something important about Sam. There is a baby on his back! What? The eBay description did not say two dolls! But how could I miss that?
Sam let me know he didn't mind it being like a secret. If the children discovered the baby they would just want to hold it, feed it, babysit it, put it in a buggy... And he wanted it just where it was, tucked into a fold of his warm felted cape. 
When I looked carefully I could see the baby (it's very quiet!) has lovely beaded attachments, making it look like a decorative element on Sam's back. Close to unnoticeable. 
Priscilla has just discovered Sam's secret. She's not the first. Each Dolltowner who has noticed the baby on Sam's back has kept the secret. Sort of like how we handle the big Santa Claus secret. You don't know it yet, and when you do you become one of the secret holders.
I wonder if Priscilla will tell!
Eventually, the secret will come out.
But what I haven't figured out, partly because of the way Sam is dressed, but also because I'm not sure how to thought-ask this without being rude. Is our African doll Silent Sam? Or should we be saying Silent Sama, or Samara, or Samantha? Is Sam a mom? Or a dad? 
Perhaps one day we will know that, too. 
For now, a few photos of Priscilla's discovery and her response...
Priscilla has always really liked Sam. She trails around after him, talking to him endlessly.
Sam seems like a good listener because Priscilla doesn't hear his thoughts, only her own. 
They are at the Garden Shed, waiting for the Dolltown babies to arrive for outdoor playtime.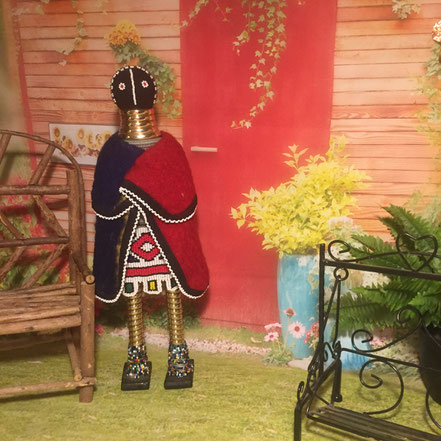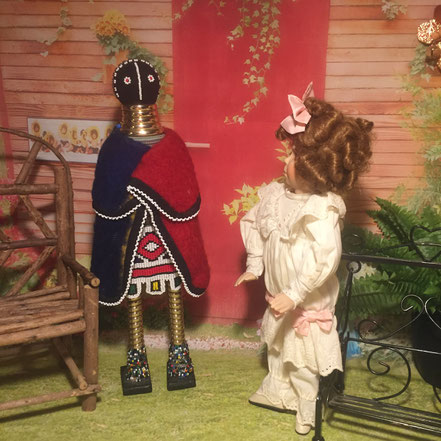 ---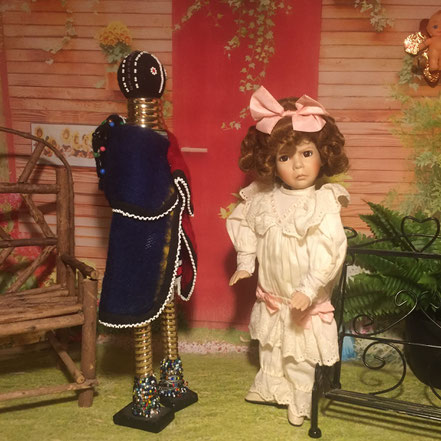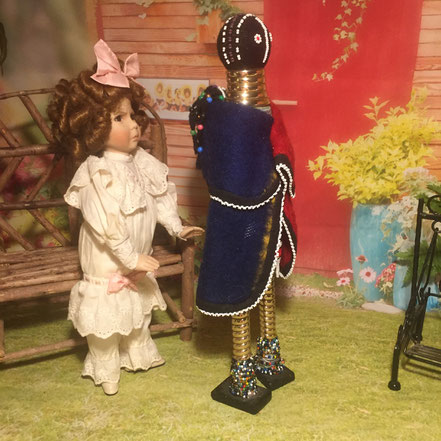 ---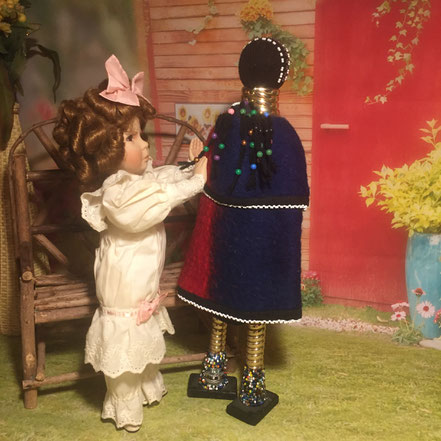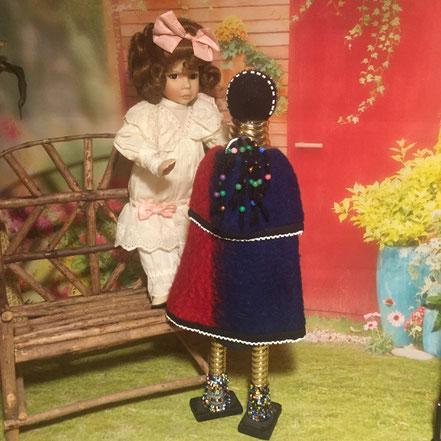 ---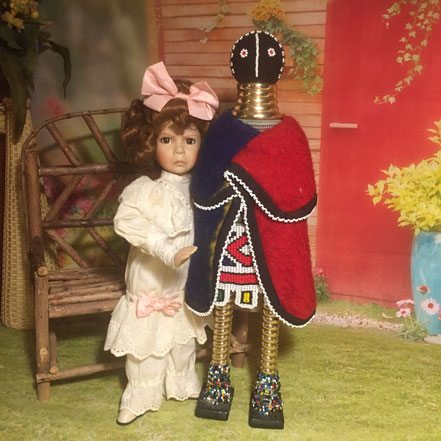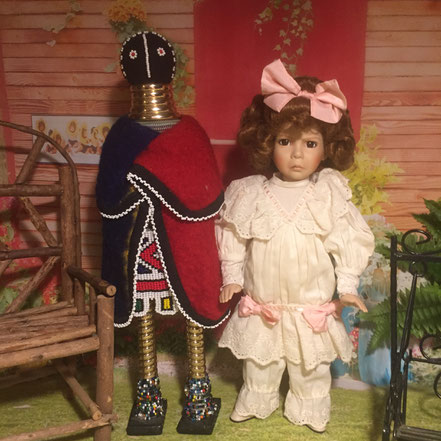 Priscilla, of course, thinks she is the first to know Sam has a baby on his back.
And her first response is to blame me and the Dolltowners for being ignorant. (Okay, I'll accept that.)
And she is very cross when I tell her that some of us already know and she is not to tell.
She wants to hold the baby, feed it, babysit it, and put it in a buggy. 
(Sam is very wise.)
However, she agrees to keep the secret. And becomes protective of Sam and his baby.
I heard her muttering that she needs to find the baby a toy. Maybe a rattle...