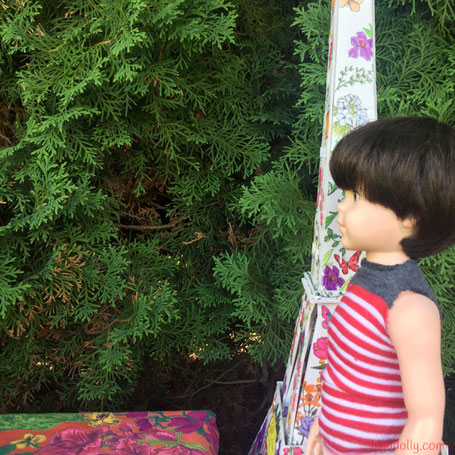 This little visit started quietly enough!
Will came to see the completed Eiffel Tower model. And he chatted with Miley.
Then the boys Uley and Bobby arrived to check out the Tower. 
Xennia breezed in, climbing up to kiss and hug Miley, and Tink joined her.
But the affection didn't stop there!
Will was subjected to hugs, and the boys were surrounded...
Awww, so cute.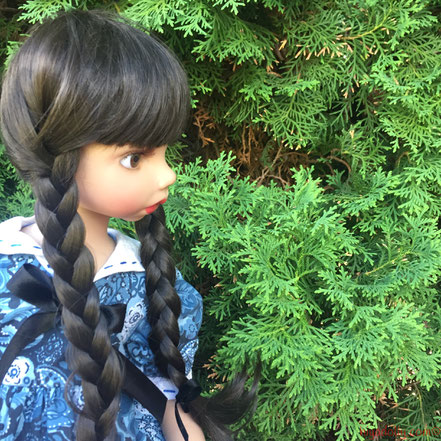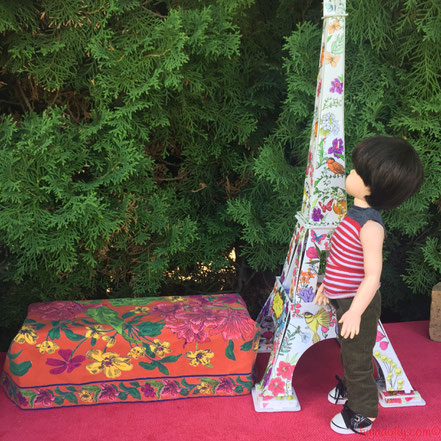 ---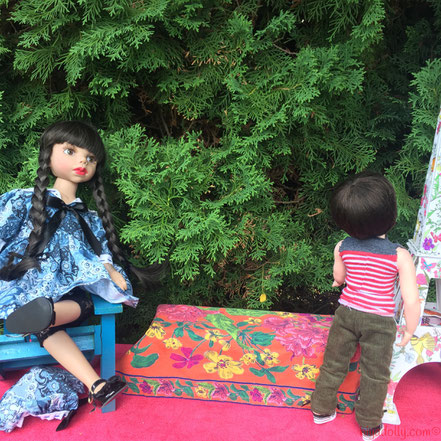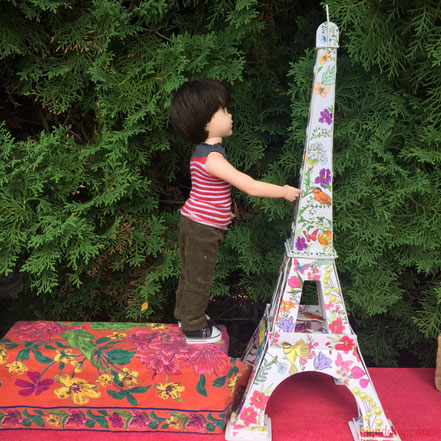 ---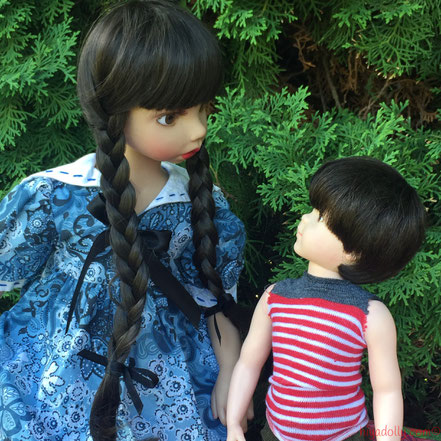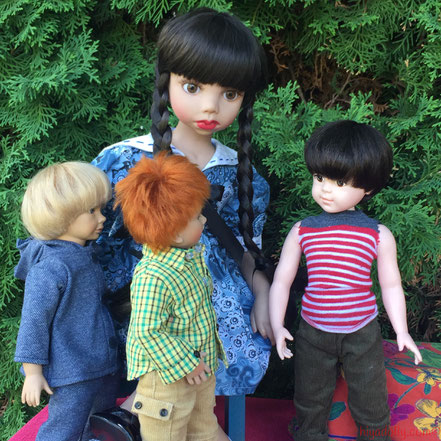 ---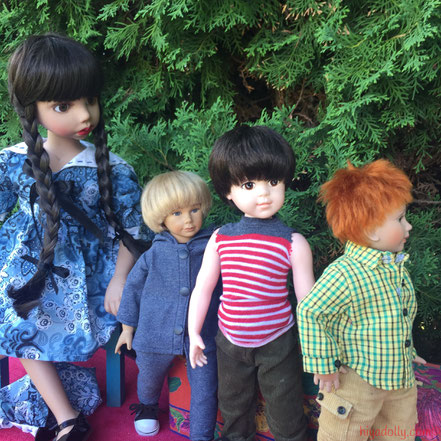 ---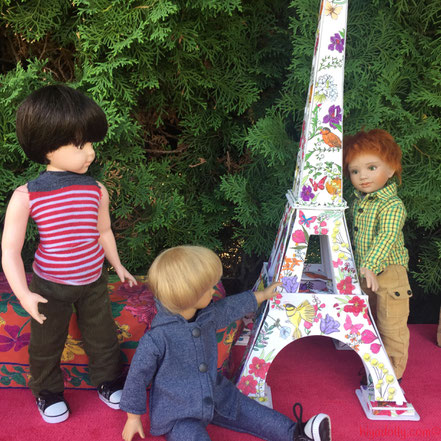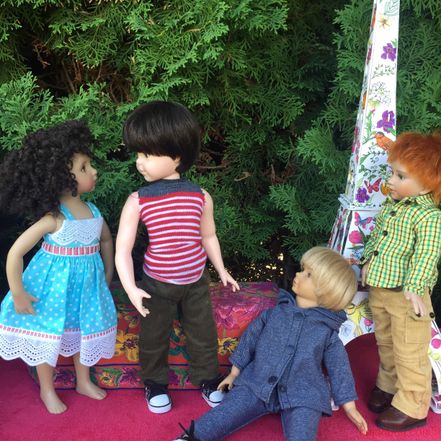 ---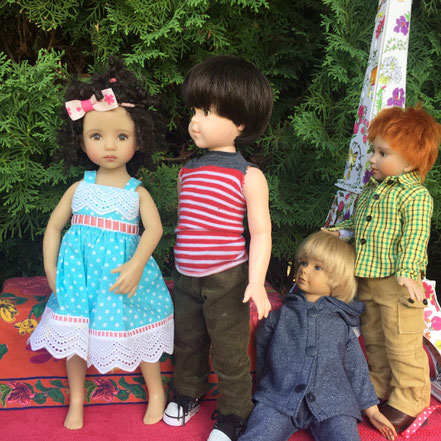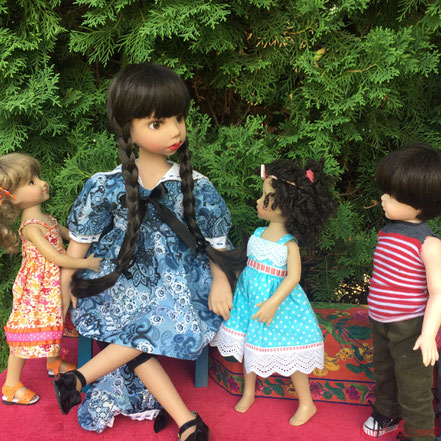 ---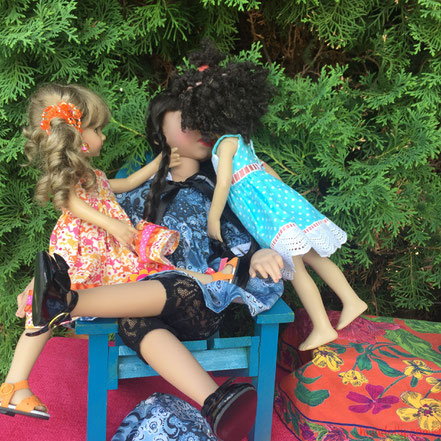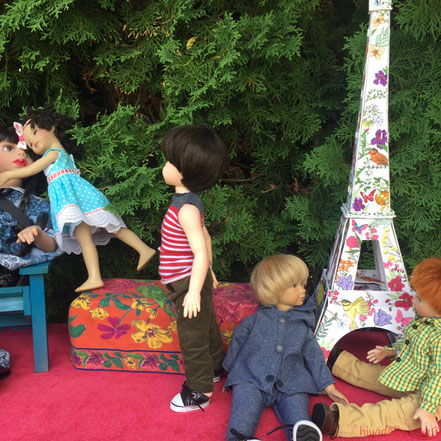 ---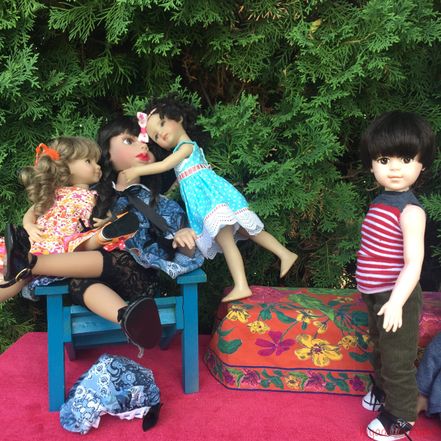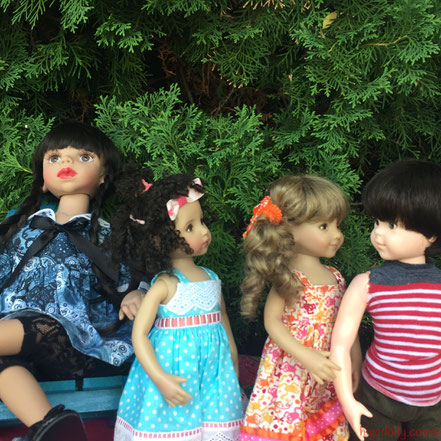 ---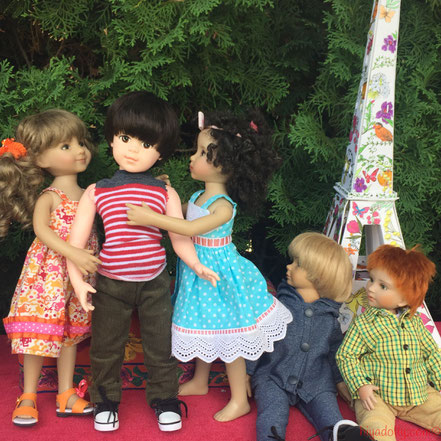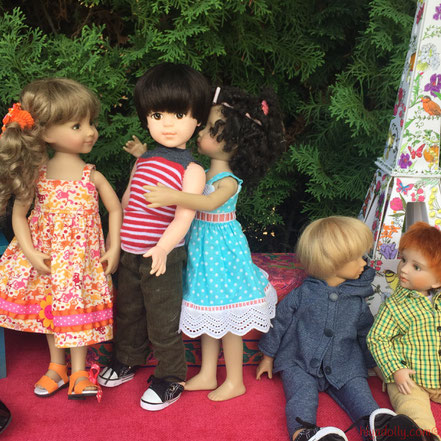 ---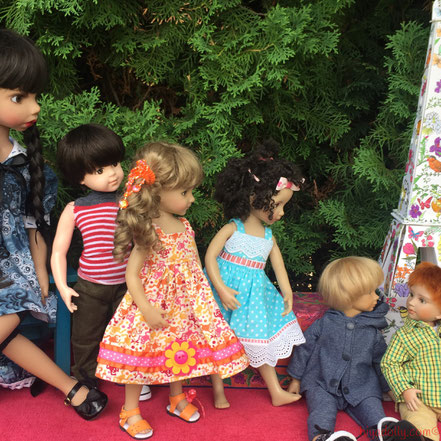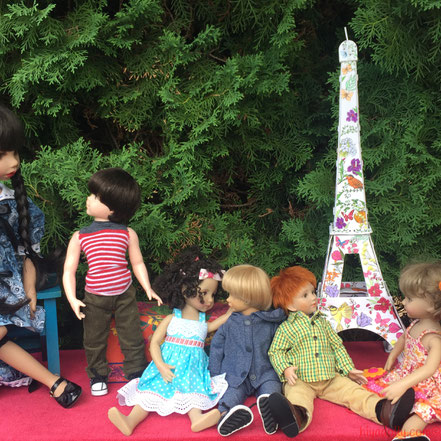 ---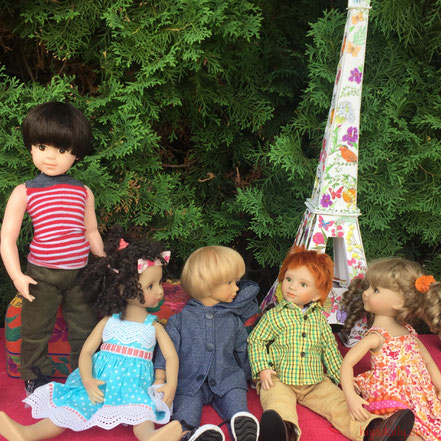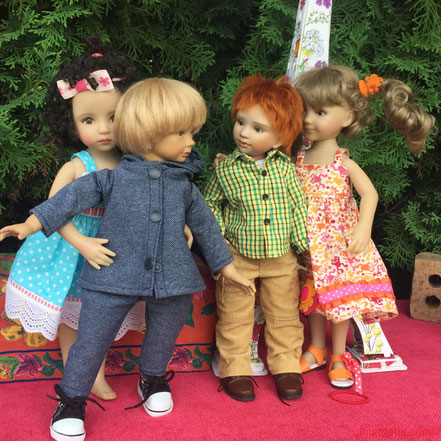 ---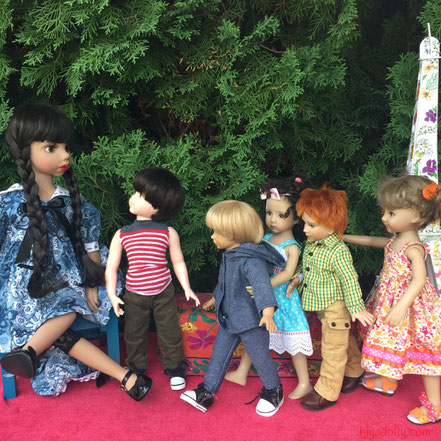 ---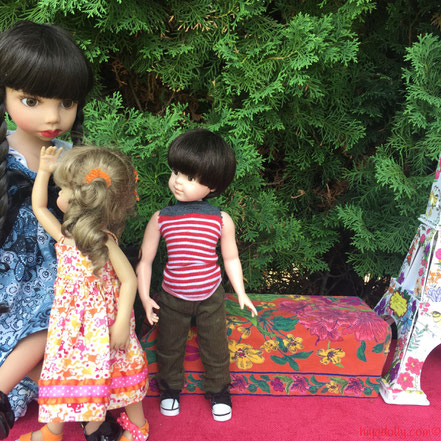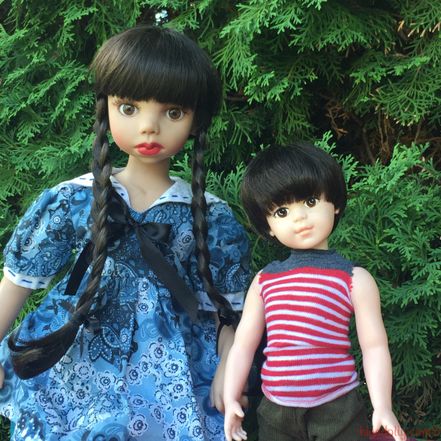 It's hard to know if Uley and Bobby liked the attention or not. But they did leave with the girls. 
And Xennia "took care" of Bobby, who has trouble standing and walking on his own.
She maneuvered him right out of the scene!
Uhhh, thanks Xennia! See you Tink! Have fun boys!
I wonder where they are going!
Miley and Will are left after the whirlwind that is Tink and Xennia.
But Will decides to follow the kids and see what they get up to!
Good luck, Will! Keep an eye on them, eh?