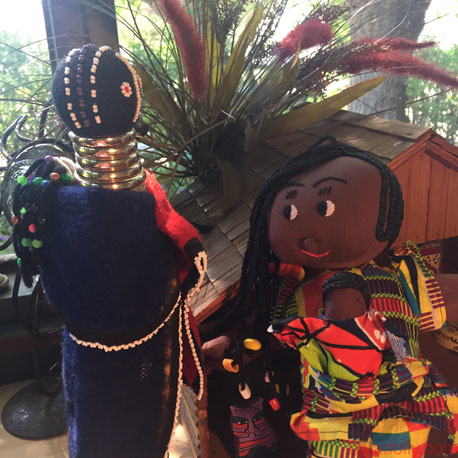 Our Silent Sam has been in Dolltown for a long time and is beloved by the other Dolltowners.
He carries a baby on his back! (But only a few Dolltowners have noticed. The baby is as quiet as Sam is!) 
Now, it seems, Sam has a new friend! A friend with a baby too! 
Who is the new friend? A very pretty doll all the way from the continent of Africa! How did she get here?
We are waiting to hear the story of her travels. All we know so far is...
Our daughter Lani's bff lives in Africa, her mother lives here in BC and Lani's bff's mother showed up on our porch with our new African mama doll. 
Then she left. Wait! Tell us the story!
You can read our story that HINTS that a new friend might happen. 
And two years later we are very glad it has happened! 
Here she is! So beautiful! And her little baby!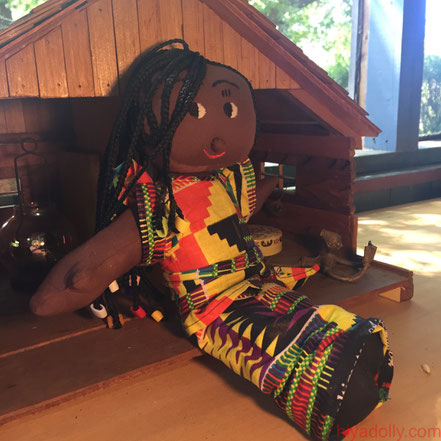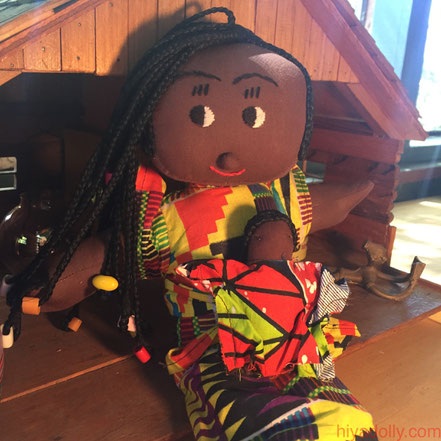 ---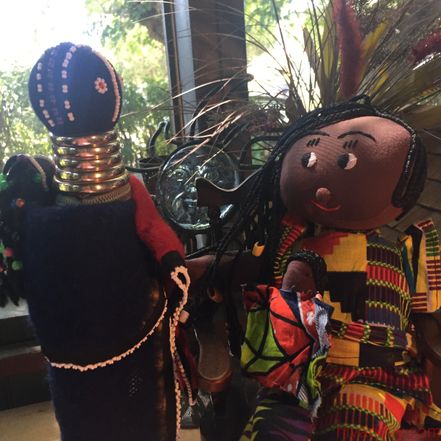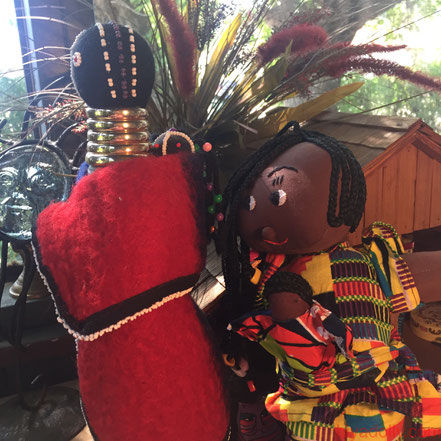 Sam can't believe it! He thought he might get a new friend.
But not a beautiful mama with a little buddy for his baby too!
He welcomes them to Dolltown.
And shows them the baby he carries on his back.
(Pardon the photos. We are on our shady porch.)
---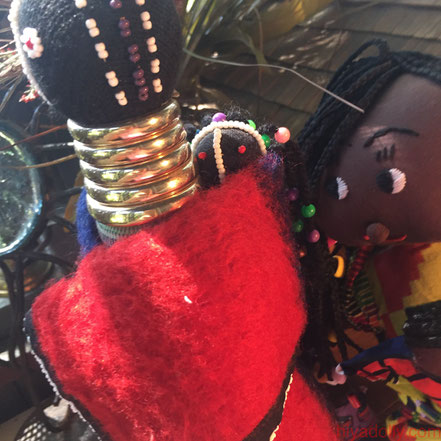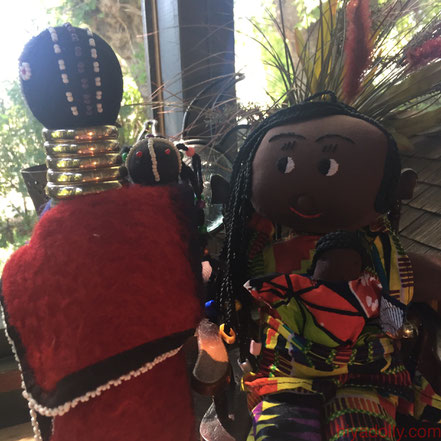 ---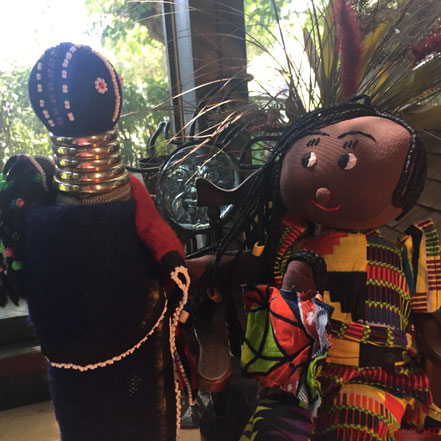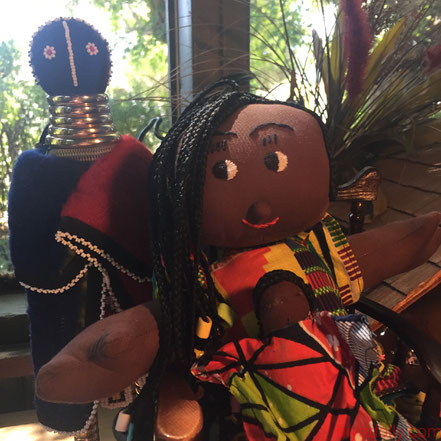 ---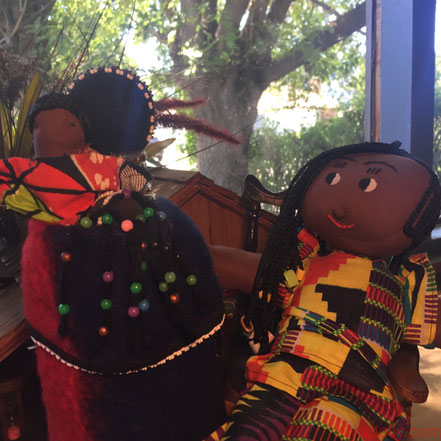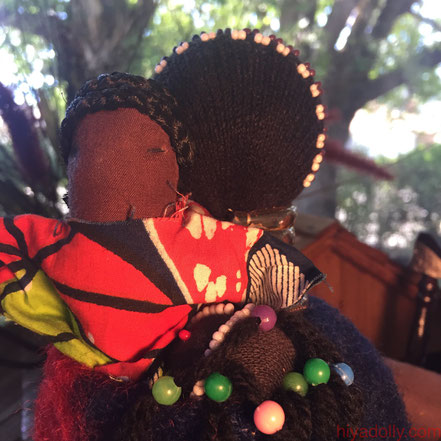 Sam's new friend lets him hold her baby... 
---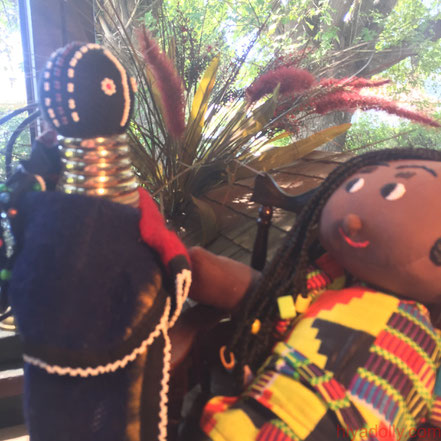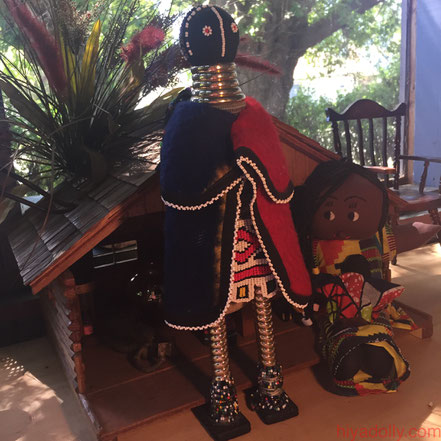 This is a promising start!
We are very happy for our Silent Sam.
He has kept everyone in Dolltown company.
Now he has his own company!
What shall we call our new Dolltowners...mama and baby?