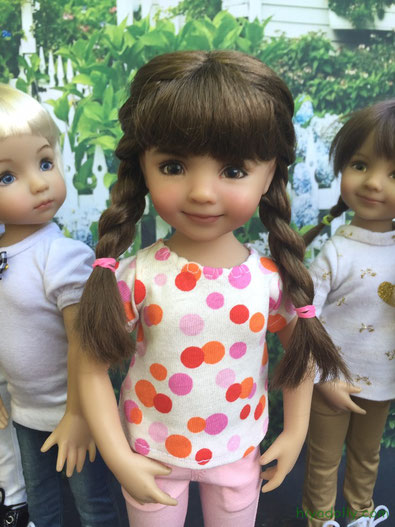 Choosing dolls for your collection is a personal thing, but we have reasons...
Once we identify why we are collecting dolls, or what we love about it, the choices we make can be based on a variety of factors:
the age and era of the dolls we collect




the designer or company




the look of the doll




the material the doll is made of




the size we want




the handle ability




the use it will be put to




the source




the cost



And we may ask, how will the doll fit in to the collection? Are we filling a gap? Are we adding variety? Are we buying yet another favorite? Are we buying at all...maybe it's a trade. Perhaps you are creating your own doll. 
For some of us, there is a lot of excitement when we are choosing, or waiting for a doll to arrive, whether it's a vintage doll, a ball joint doll, a Smart Doll, or a Little Darling, or another Little Darling...
Think about your process as a doll collector!
How do you choose a doll?