Guard One, seen below, is usually in the background at our Dolltown events.
Iple Lee hired him last year as a bodyguard for all the dolls, watching for possible harm and kidnappings.
(No kidding...look at the Monster High body snatchers and identity changers.)
Tink and Xennia invited Guard One for Birdy's birthday cupcakes.
And since he's such a big guy, they managed to find him...five!
In the end he had to share with one of the hungry birthday birds...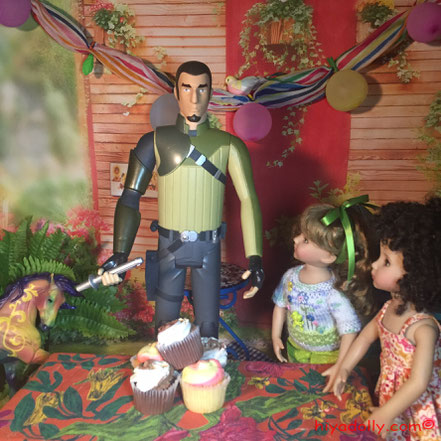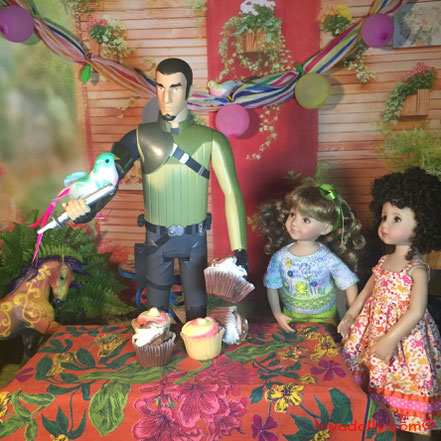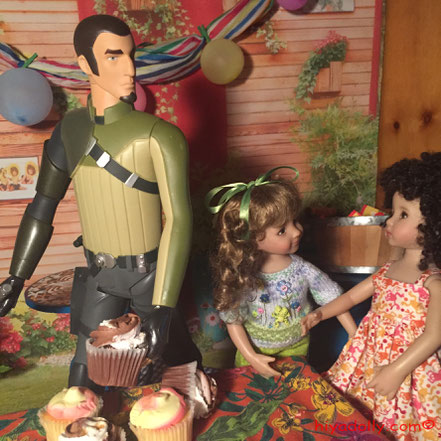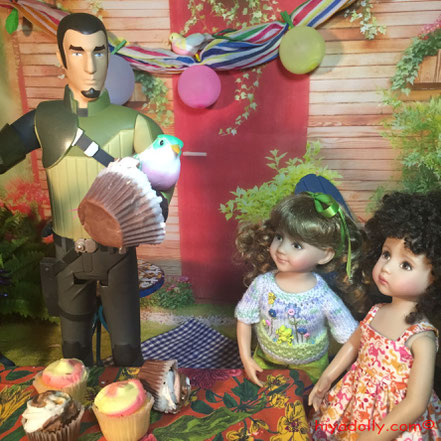 Then Tink and Xennia invited Chinese Dragon Horse to enjoy a cupcake.
They put it down low enough for him to reach...propping it on Birdy's birthday book? Girls!
And I don't know about giving sweets to animals!
But I do remember giving sugar cubes, on an open palm, to horses as a child...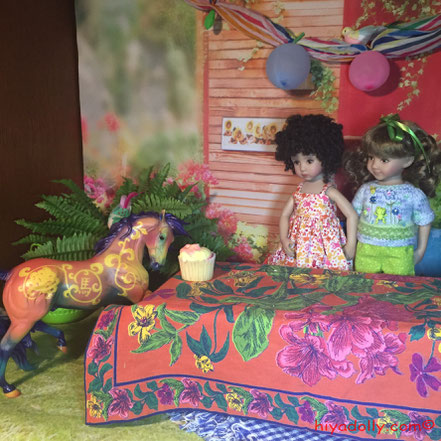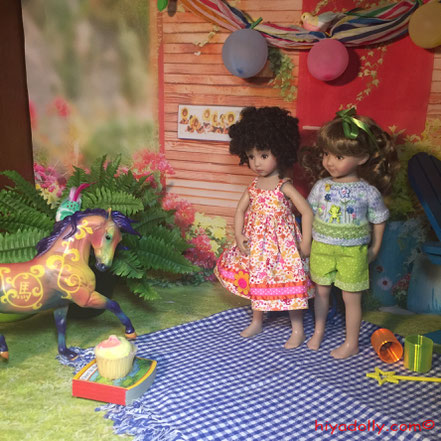 Then the girls passed out cupcakes to some of the Dolltowners who were cheering on the birthday festivities.
Priscilla!! You WERE cheering on the festivities, right?
Clown Baby is thrilled.
Boneka is sharing with Sky and Valentine.
And Jester Jim is challenged by Don Quixote to toss his head and catch the cupcake in his mouth.
Oh yes, you can see that Jester Jim can't wait, so excited...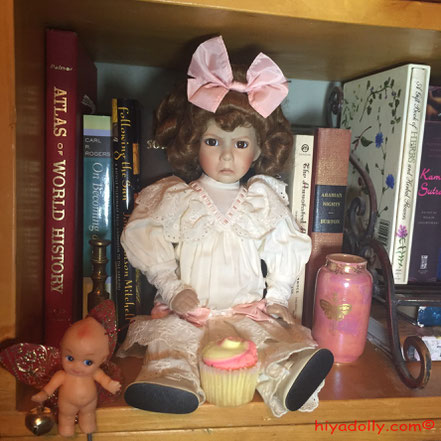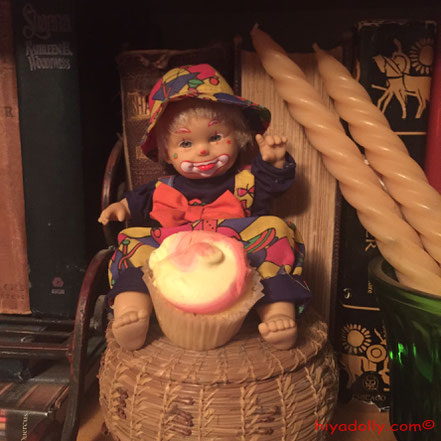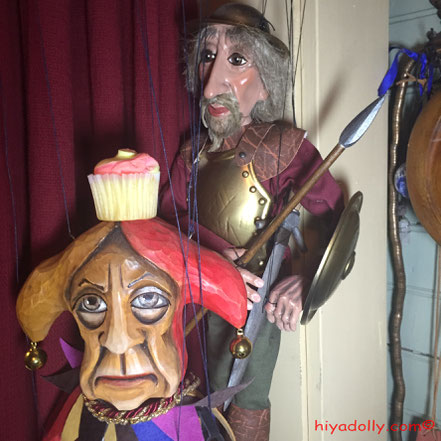 Okay! That is enough cupcake excitement for a whole year, I am sure!
Surely we have had enough!
Although we did notice that that there are some tempting mint chocolate mini cupcakes now.
No! Enough!