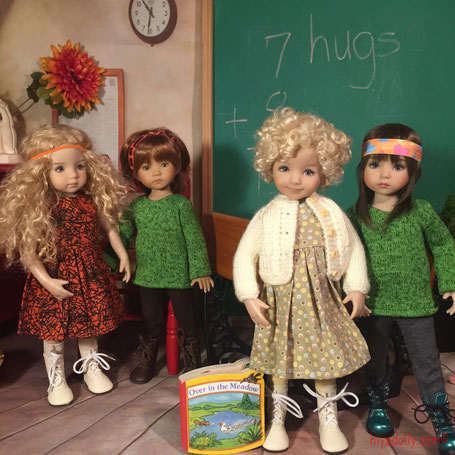 Well, the girls have already had several classes in the Schoolroom.
The boys have been out on separate fieldtrips...
(There is no gender divide here in Dolltown.
But there are natural differences that we notice we are catering to.
Just like when I put lego and blocks in front of my own girls as babies and toddlers. And gave dolls and stuffies to our boy...
My kids just crawled across the room and settled in to the other toys. And our boy asked for Tonka trucks and Transformers. And our girls asked for Barbies and Little Ponies. (Well, and Shera!)
But since I have ended up with adult kids who cross easily across traditional gender lines in a way I am personally proud of as a natural feminist (equal is equal) I fall comfortably into boy/girl divides when these dolls come out... It's fun.
And we have lots of variety in our dollies and stories!)
Now the boys are getting busy with the counting blocks, chalk and books!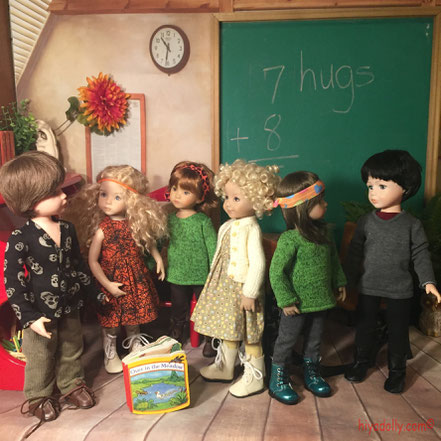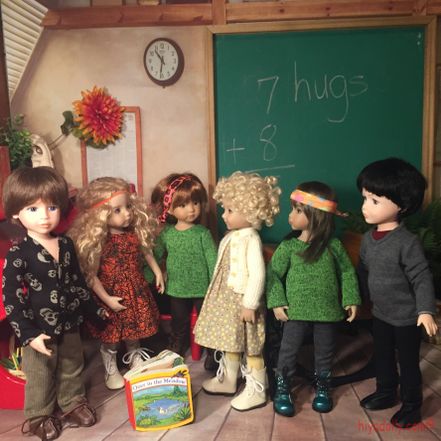 ---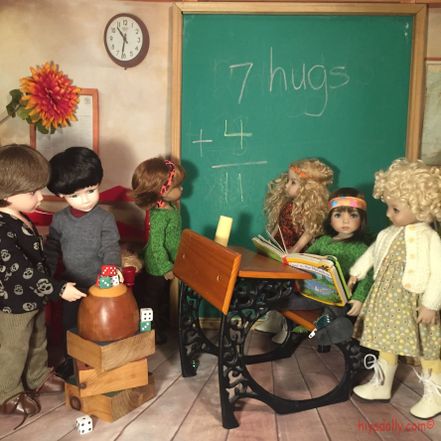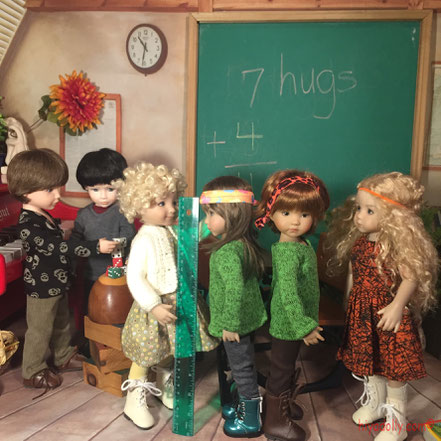 ---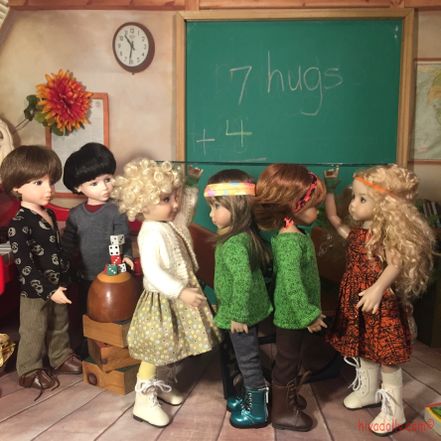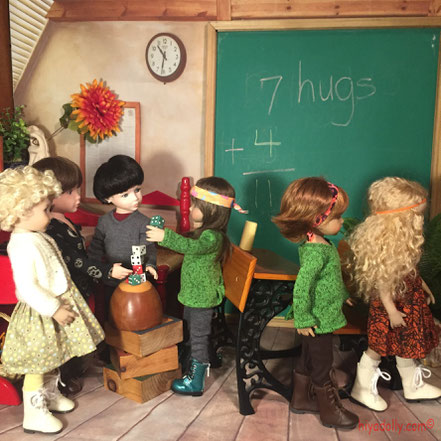 ---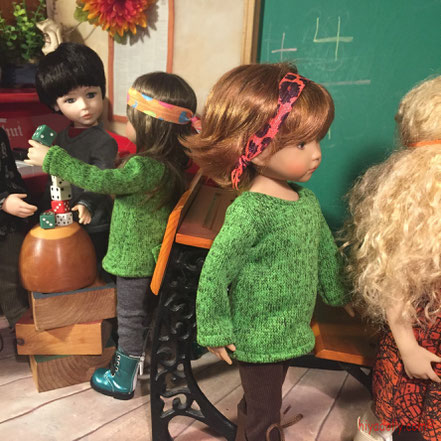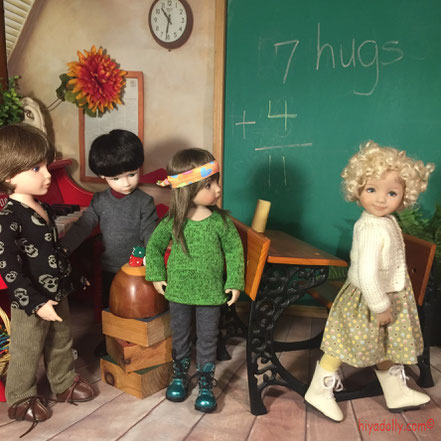 ---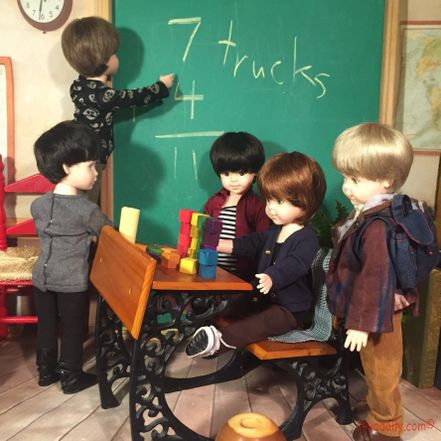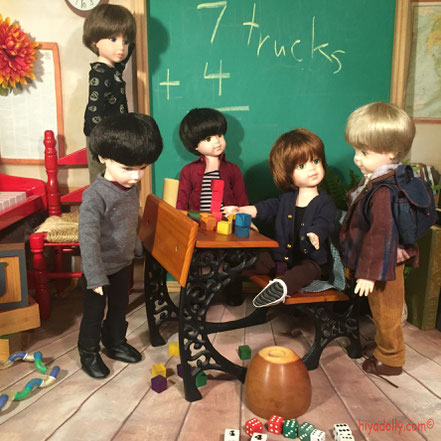 ---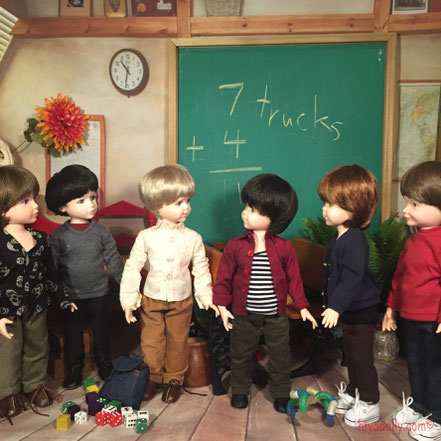 ---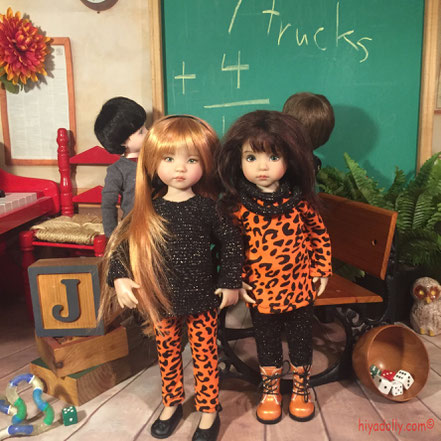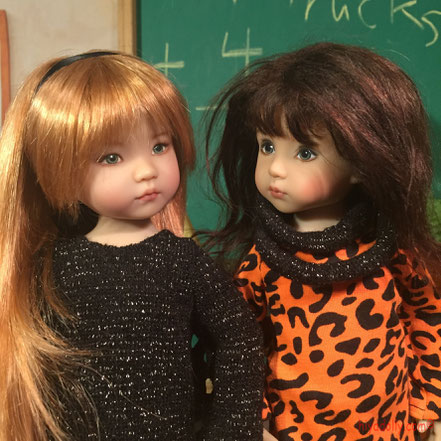 ---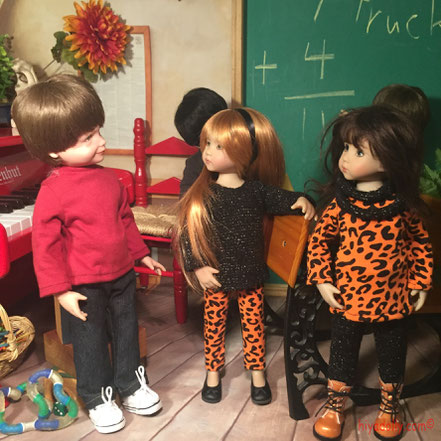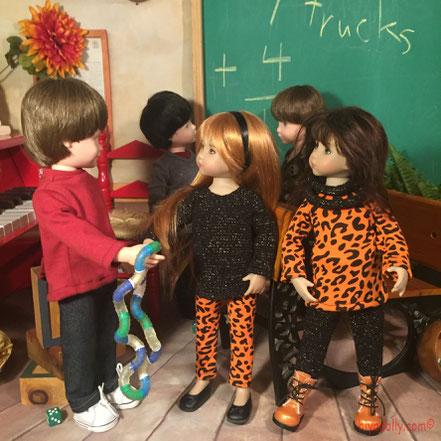 ---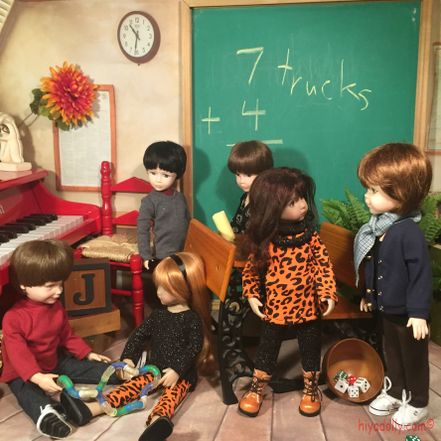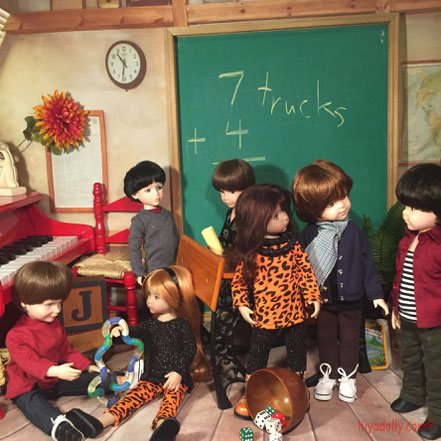 ---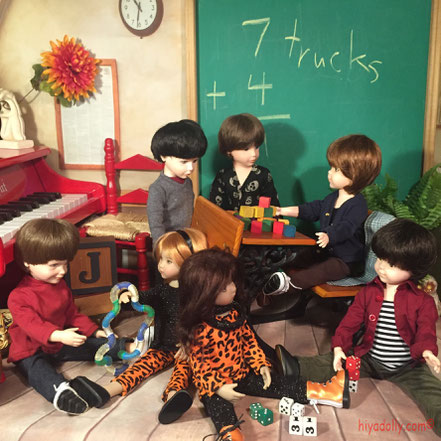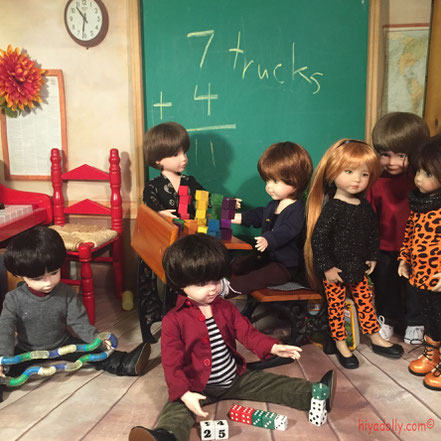 No sign of a teacher in sight!
We believe in self discovery here in Dolltown. And personal discipline.
These kids keep each other in line. Hahahahaha