The children came in waves...
While the Little Darlings were off on a fieldtrip, these girls gathered for a lesson!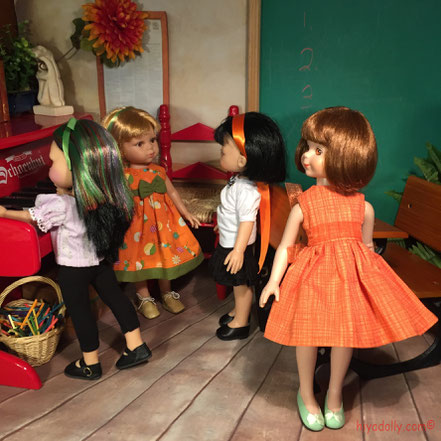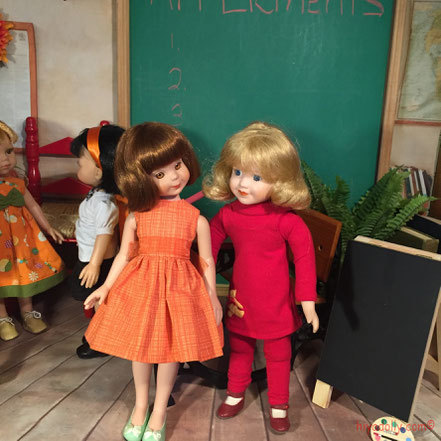 ---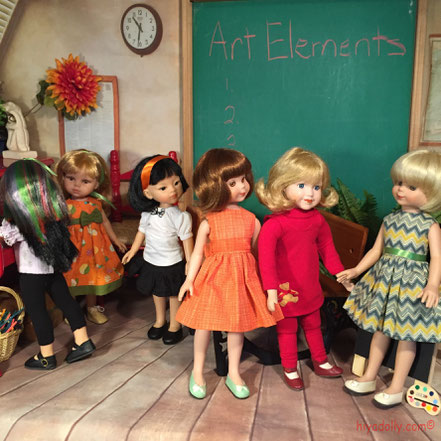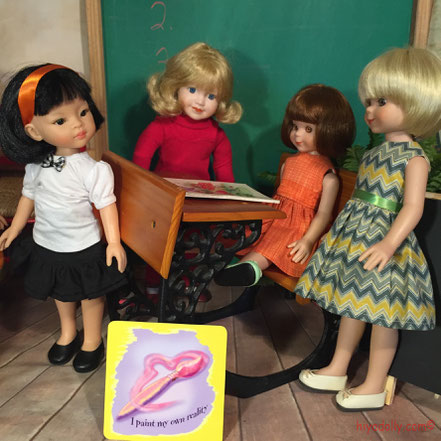 ---
The younger girls had a Math class, with an abacus and other manipulatives.
What a variety of dolls!
A Heartstrings, a Fancy Nancy, a Helen Kish, a Tiny Shawl Dancer, a Berenguer, and a Heidi Plusczok...
Then a Tonner Linda McCall, a Berdine Creedy, and a Tonner Patsy!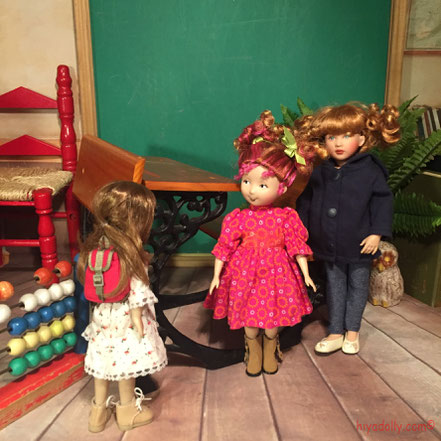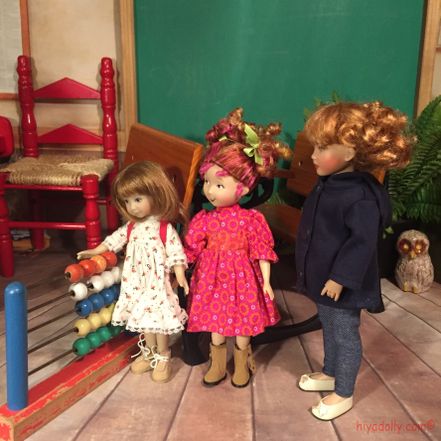 ---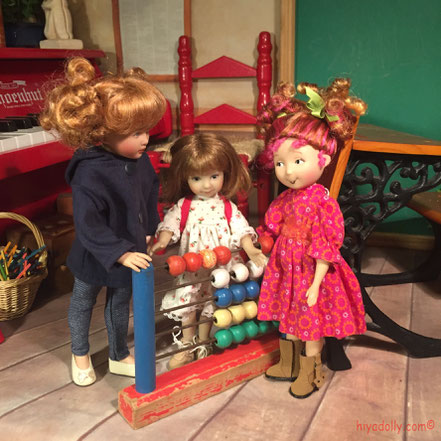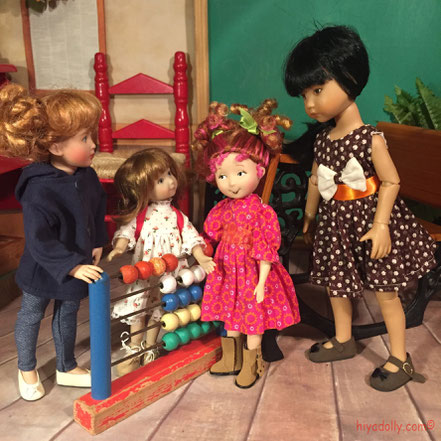 ---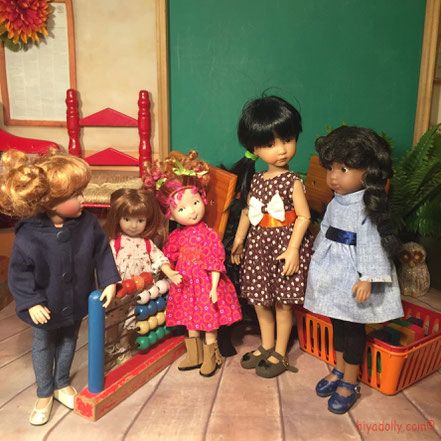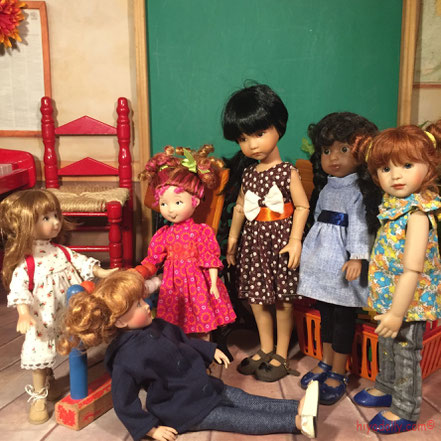 ---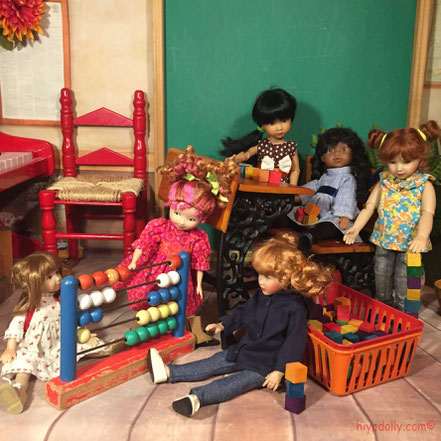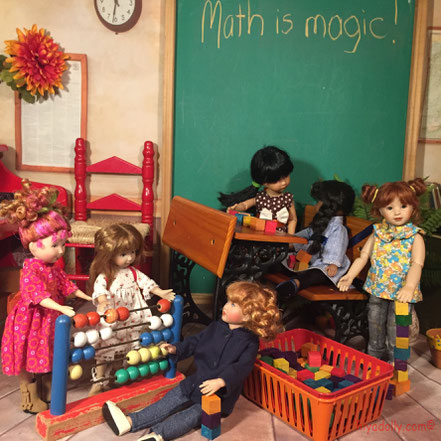 ---
All is well until the Trio of Cuties arrive, beginning with Vera wiping off the Math class slogan and printing the word "fun".
Hey, good printing for a young learner.
But Vera! Get down from that chair!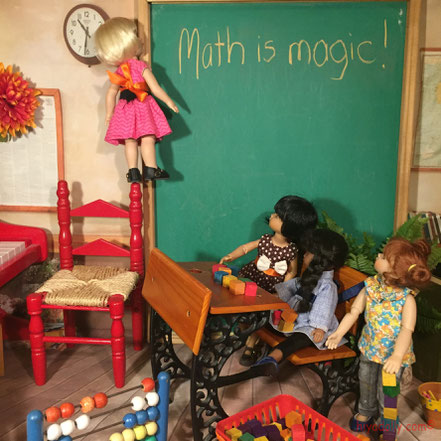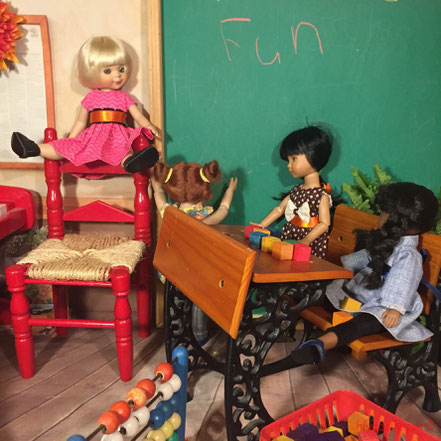 ---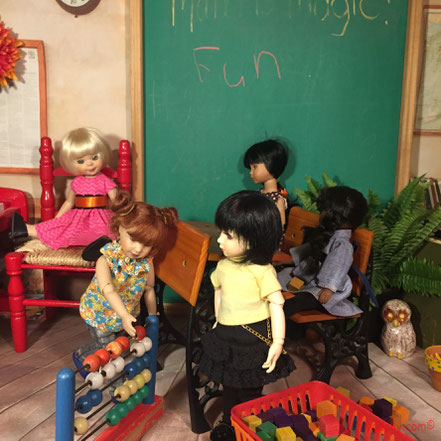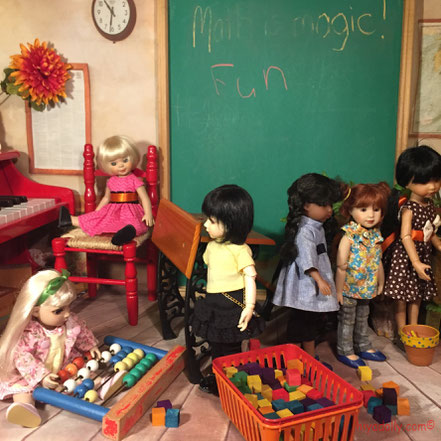 ---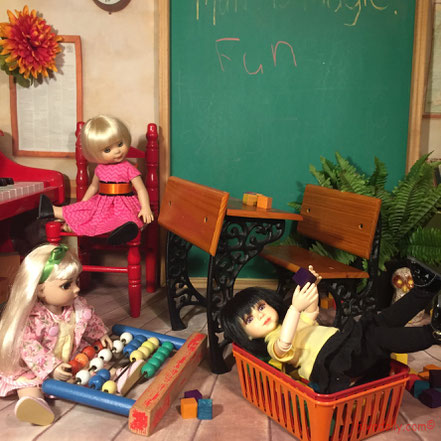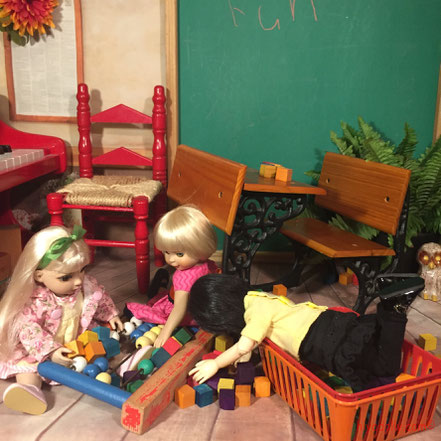 ---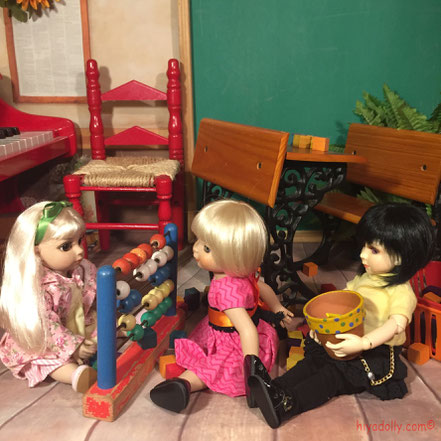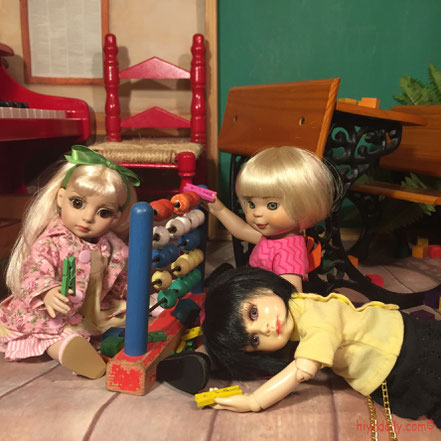 ---
Hearing a commotion in the classroom, Priscilla came in to check what was going on.
The little ones spilled the blocks and covered her with clothes peg counters...
Priscilla took charge and demanded a clean up!
"Smarten Up!", I think she said to them...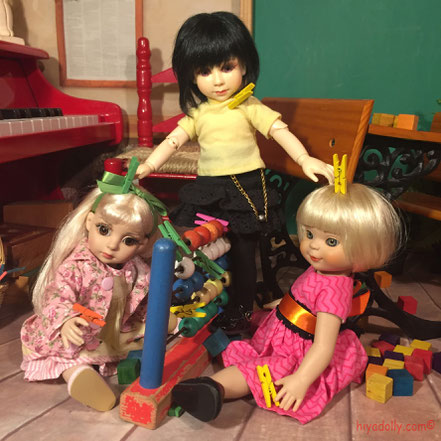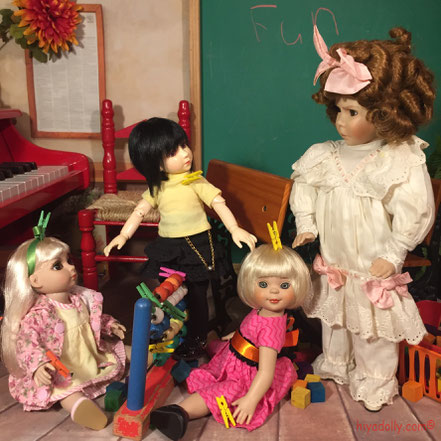 ---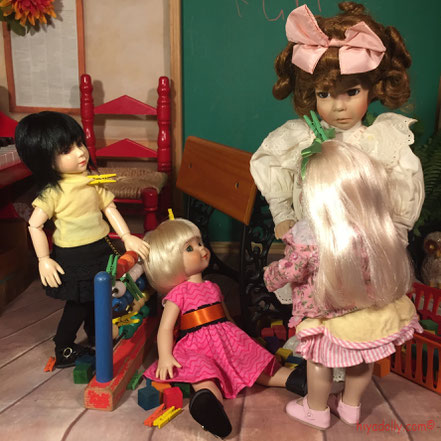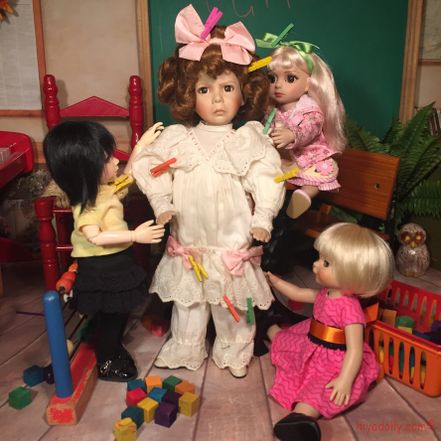 ---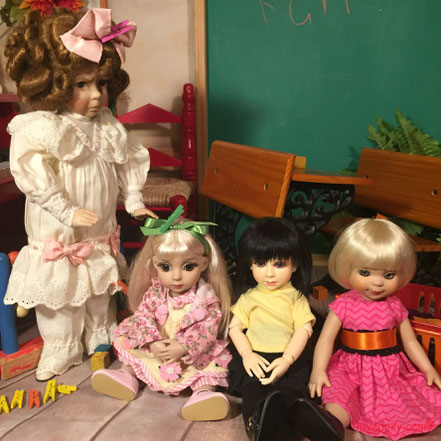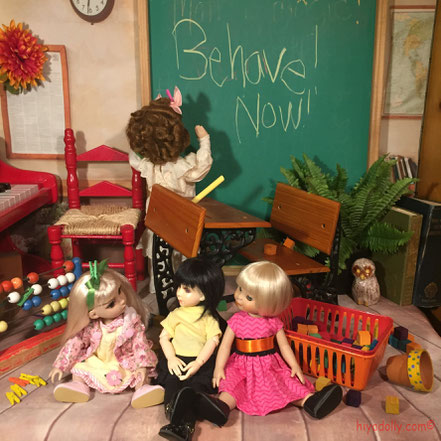 ---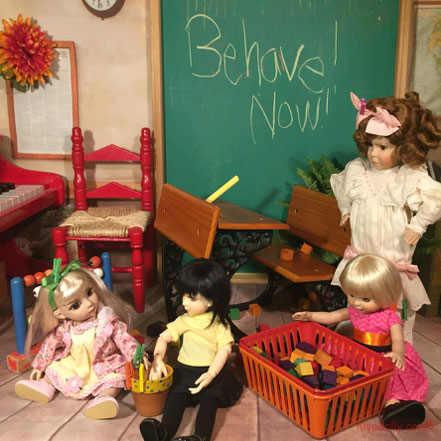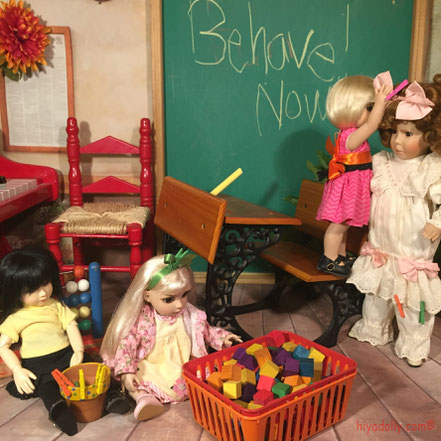 ---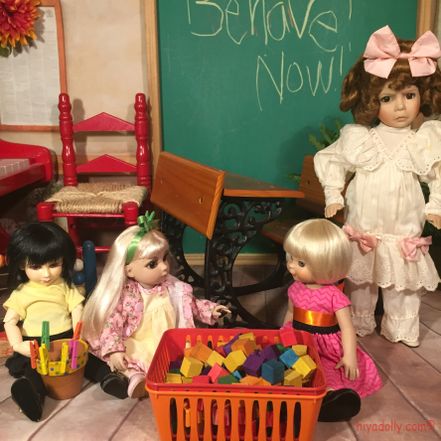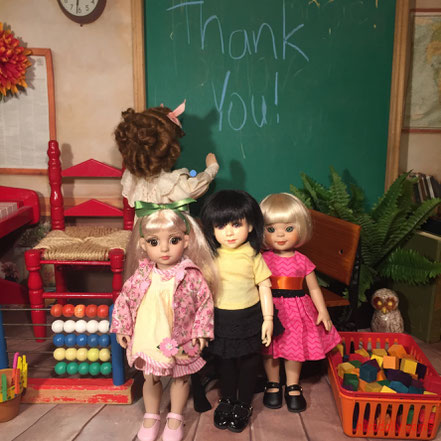 ---
Uley and Bobby arrived, very late, and sent the girls off to their next lesson...
And their buddies returned to tell them what they had missed in Math class.
"Isn't it recess yet?", the boys asked.