These Little Darlings decided to dress up in old fashioned costumes!
When they were ready, they excitedly headed out on the path to Dolltown Abbey, by themselves!
Lucky it's Dolltown!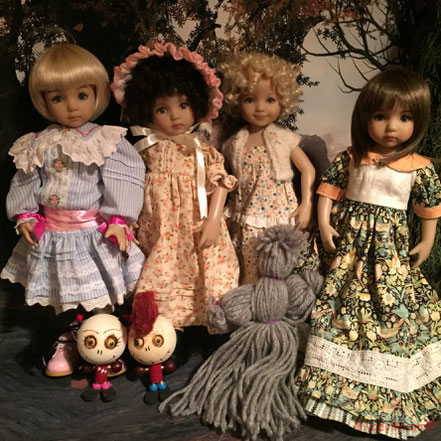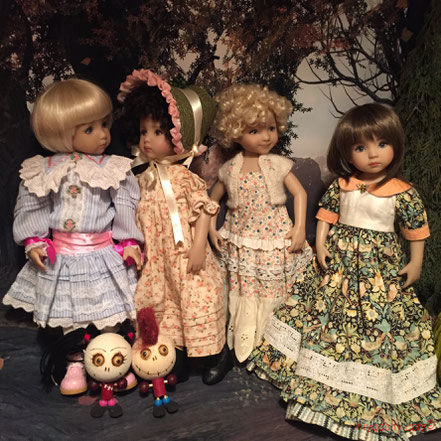 ---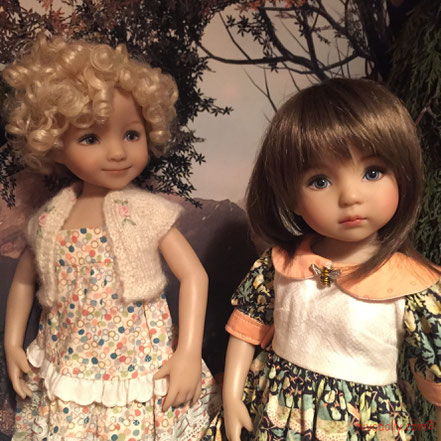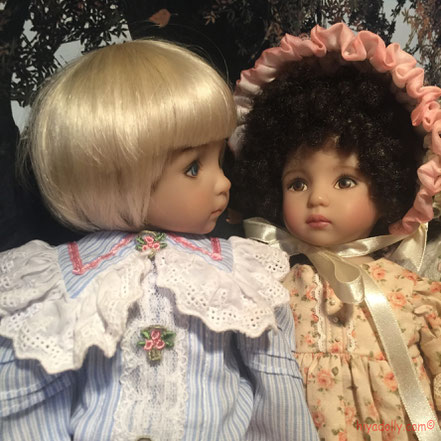 ---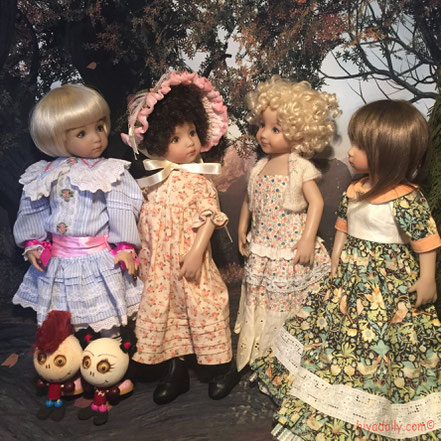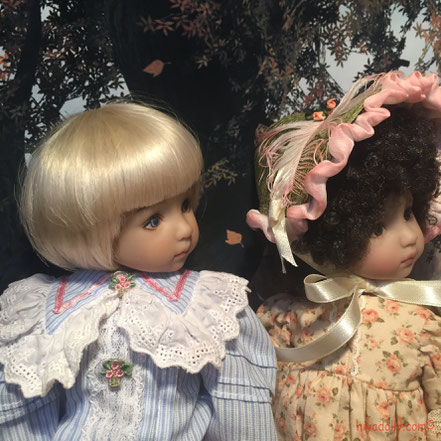 ---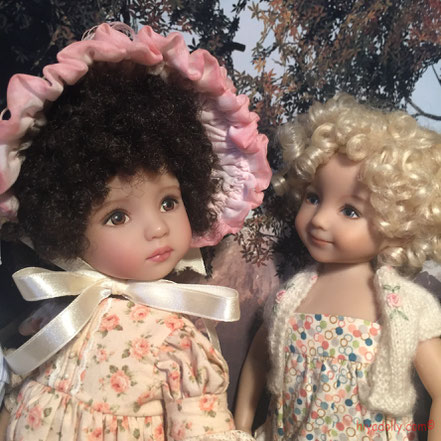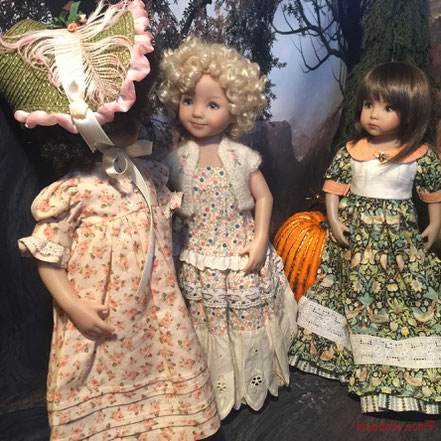 ---
Coco hears something coming!
It's Priscilla!
She catches up with the girls, to watch over them...
She fits right in to this group of Little Darlings!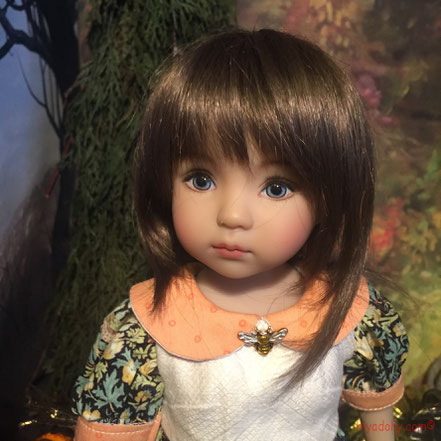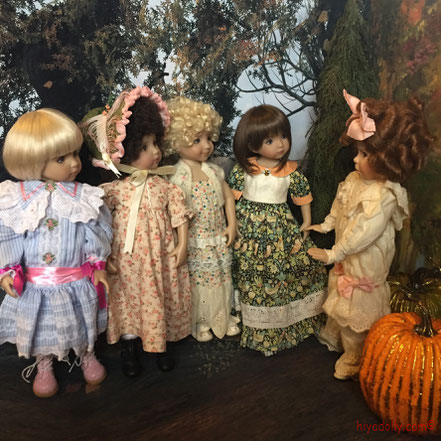 ---
 And Raven Bird shows up, too!
We haven't seen her since last Halloween (where does she go?).
Sparkly! With such dark eyes!
Birdy meets her for the first time!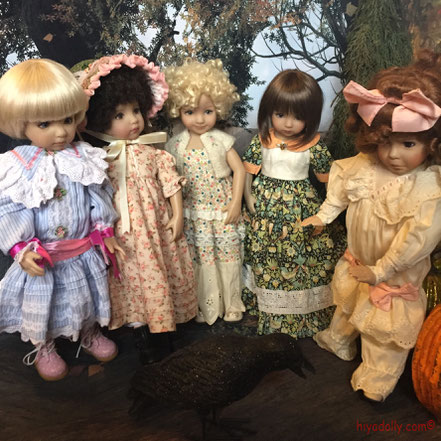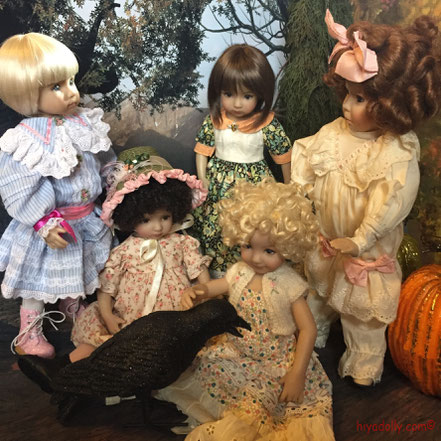 ---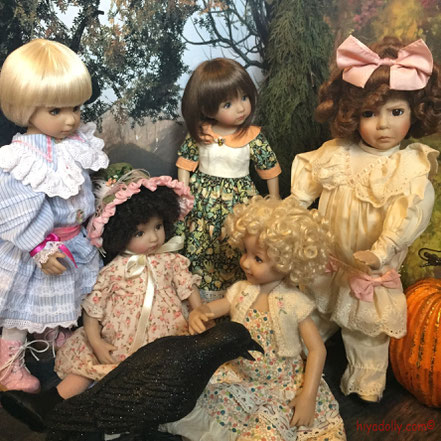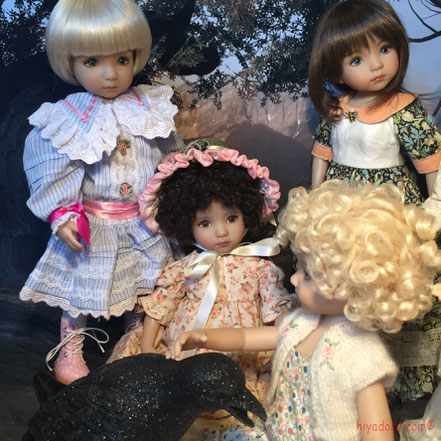 ---
"Time to go!", Priscilla says.
It's getting dark on the path!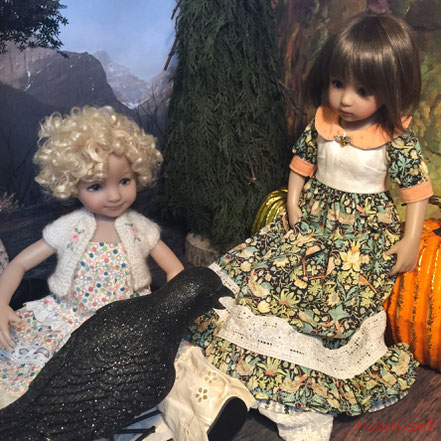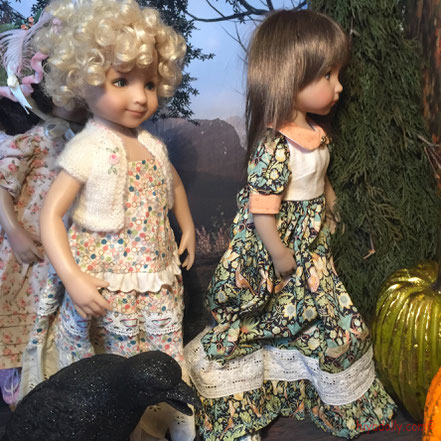 ---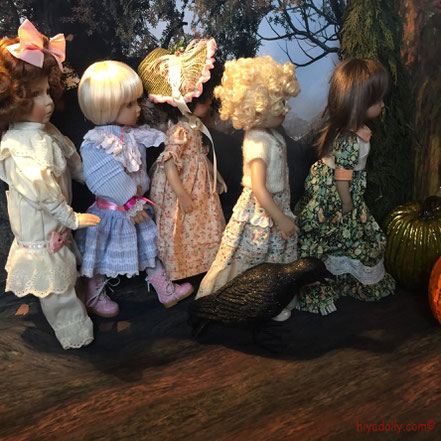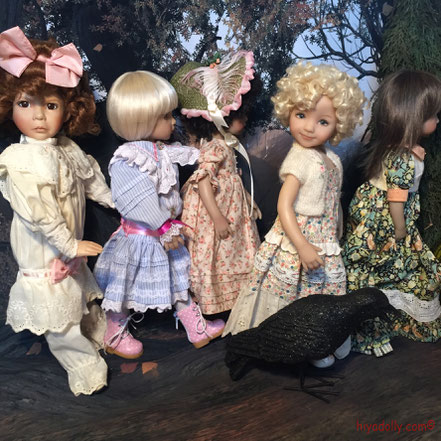 Are they being followed?
Is someone behind them?
Oh yes! More Dolltowners coming!