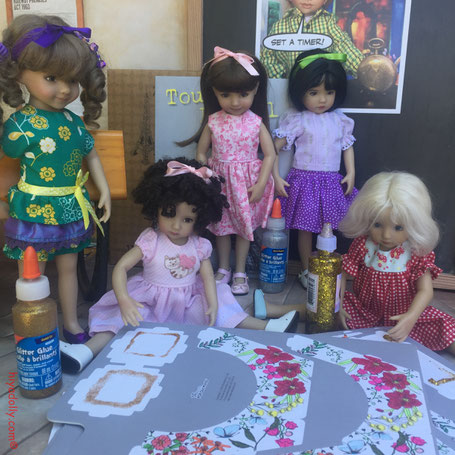 We decided! Glitter it is!
The Eiffel Tower will have sparkles....
April and Conner,just fresh back from Paris, helped us by telling us that the real Eiffel Tower sparkles at night! It glitters, twinkles, and shines!
They even sent a photo to prove it!
So, we made the decision to add glitter to our pretty flowers, butterflies, and birds!
The girls were very happy!
Then the weather changed and we had to move inside. We decided to use the schoolroom where there is lots of space for the gluing and building!
So we started. Faith and her friends were so ready to sparkle up...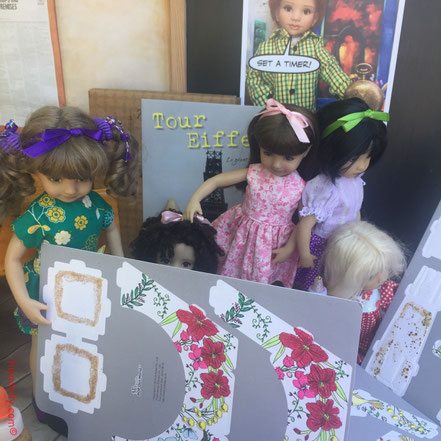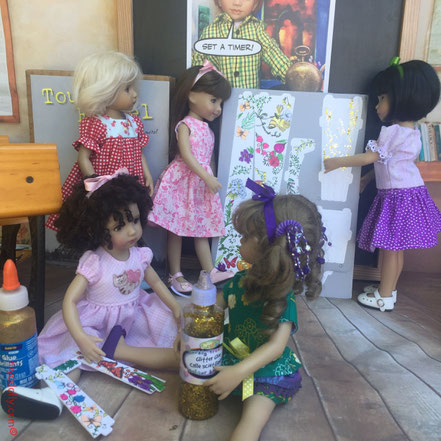 ---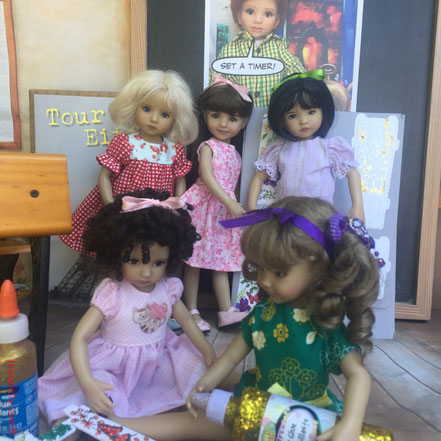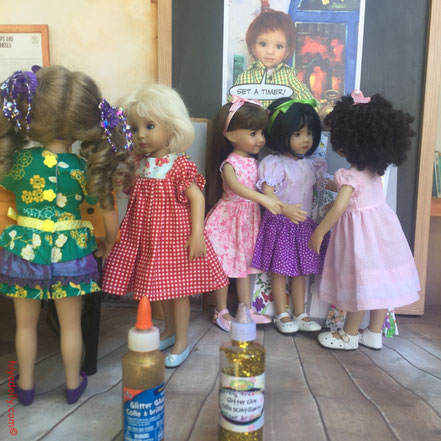 Uh oh! Everything was going fine,
and then Tink wanted to pour the glitter in her hand, and spread it on her legs.
Faith gave her a talking to, and Xennia started to cry, so Jiyoon and Chantal tried to comfort her...
And they all left to get ice cream, so the other girls could come and sprinkle glitter.
But Zoey and Pearl decided they wanted to get to the building. And Zoey had a good point,
"You can't tell which sides will be on the outside until the Eiffel Tower is put together!"
We could have ended up with sparkles on the inside!
Set the glitter aside! Let Zoey and Pearl get busy!
The boys, Chris and Douglas wanted to help with the Tower building.
And, of course, Chantal stayed to read the instructions, which are in French. En Francais...
---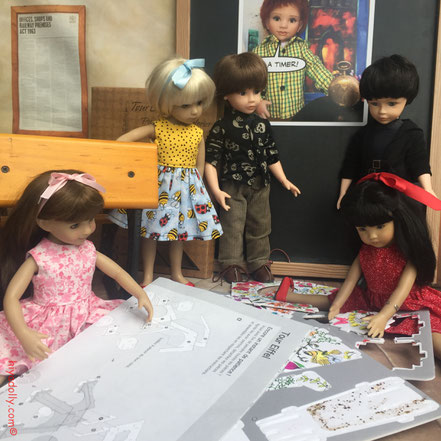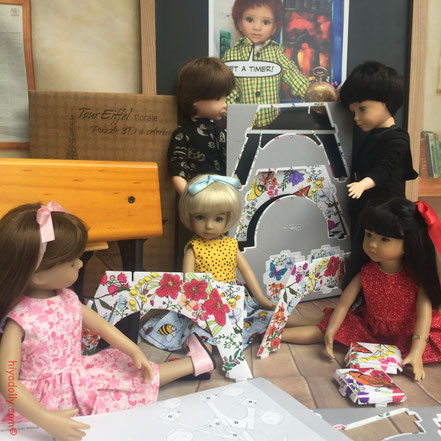 ---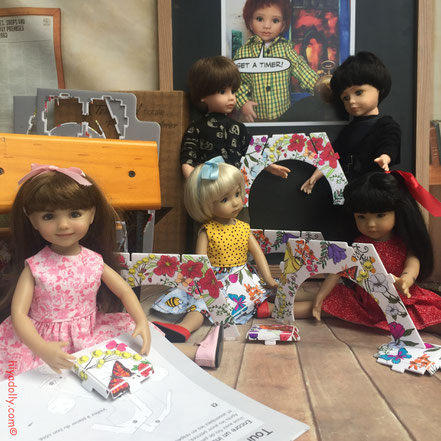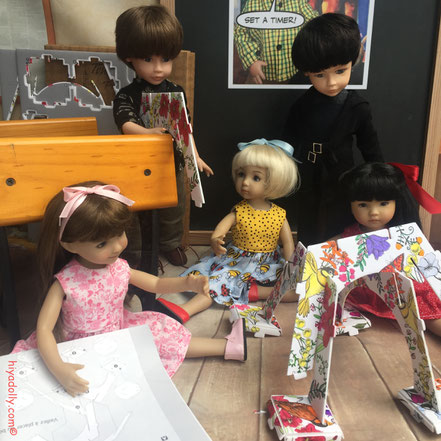 ---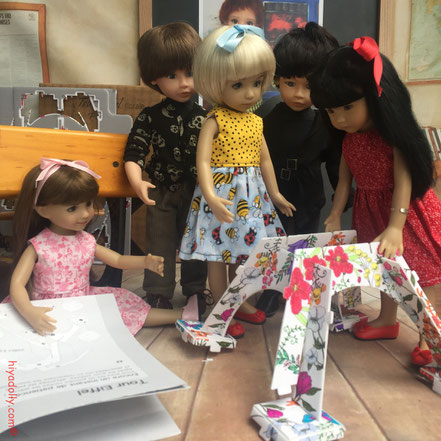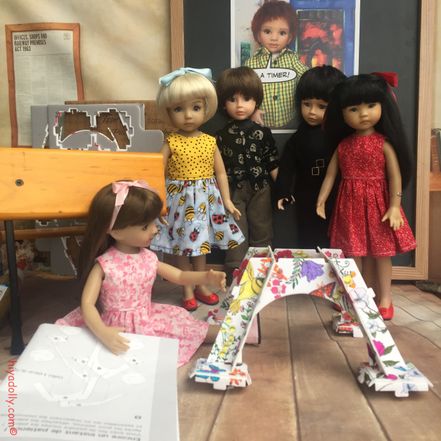 ---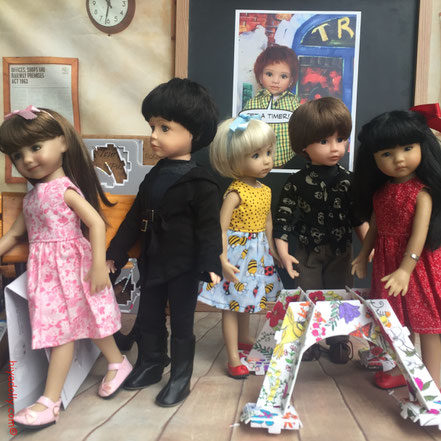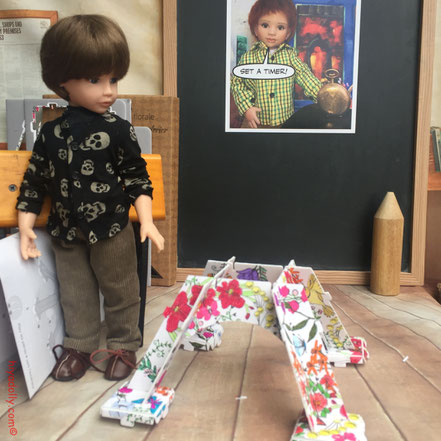 Look! We have the base of the Tower done!
Things are looking up!
Or the girls will be (looking up)  as they build the rest of the Tower.
But now we take a short break...in the garden with the Iple girls.
It's true! You'll see!