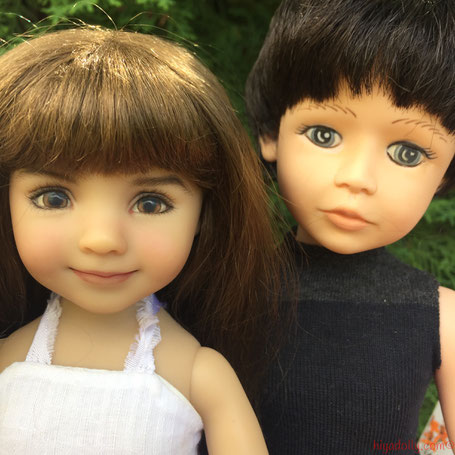 Chantal arrived in Dolltown first. But Douglas and his brother Chris were here soon after.
And right from the beginning Douglas and Chantal formed a bond. Douglas lives in a world of his own, even when he is with the other kids. He has his own absorbing interests, like planes, ships, history, and building models. He's kind of brilliant.
And Chantal, our little songstress understands him. She is often lost in her own musical world! And she is very gentle and kind, even when others become a little impatient with him. 
They spend time in libraries and the music room. Douglas admires Chantal's piano skills, and hums along when she plays, while he cuts balsam wood into shapes, and glues the shapes into models.
So, it's not surprising, with their friendly history, that they chum together on outings, like to see le tour eiffel, built by the children. We posted the photos of their visit, with Faith and Geoff, earlier.
But I snapped more photos after Geoff and Faith left.  
And I'd like to know what you think! They seem very...fond!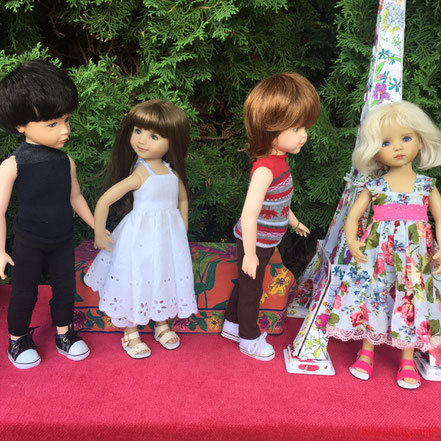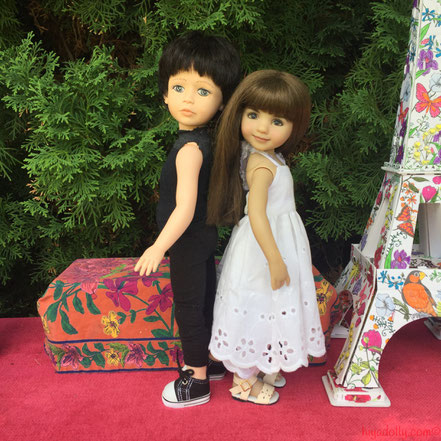 We are used to a little hand holding.
And a little "I'm still taller than you." (That could go on for years!)
---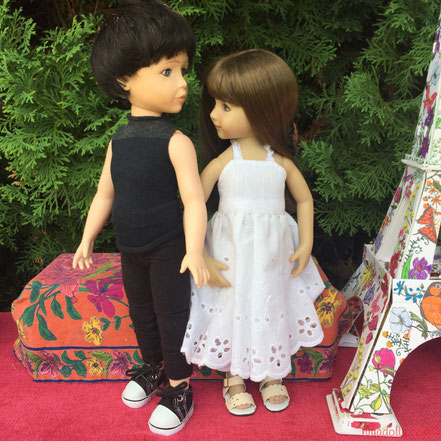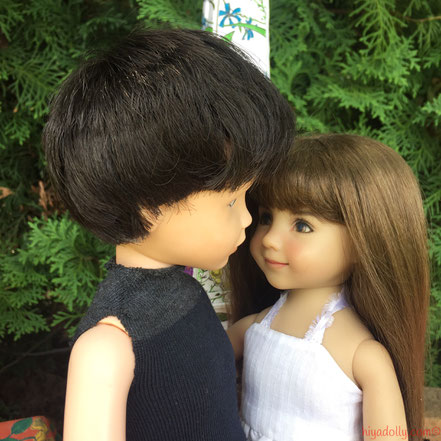 But...aren't you two standing a little close?
Isn't it a little hard to talk like that?
---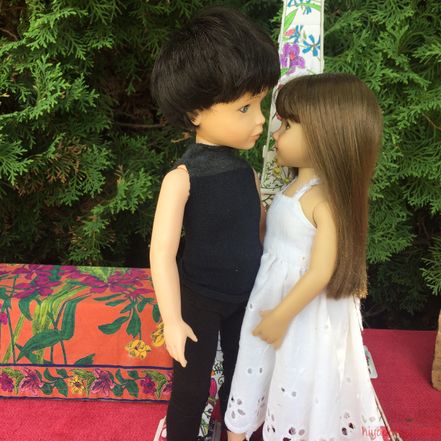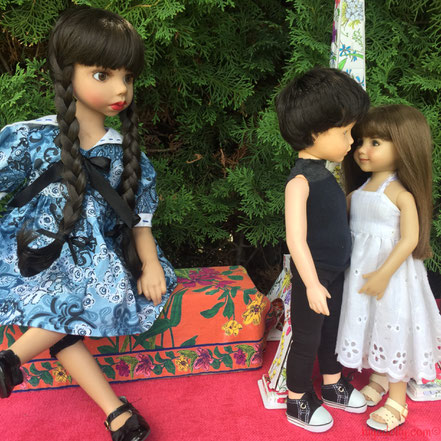 Miley! Say something quick!
Douglas and Chantal almost look they are going to...kiss! Stop it!
I do NOT need dolls acting older than their ages.
And especially these two innocents. 
Somebody call them to go play...please! Hello?
Fine. I'll do it myself...Douglas, back to your boy basket.
Chantal, go change for the beach. Sheesh! Disaster averted.
And this was one pair I thought I could leave alone....