Lula Star left Dolltown last November for Melbourne, Australia...
My daughter Lani moved there with her Tasmanian BAE, but tucked Lula in her camera bag.
For several months, Lula traveled as well to New Zealand, Indonesia,
and explored interesting topography with Lani and Fin.
Now Lula is back!
Scout is first to greet her...old friends.
Scout came along on the trip to the city.
She couldn't wait to see Lula. But this time, Lula was packed away in a very large suitcase.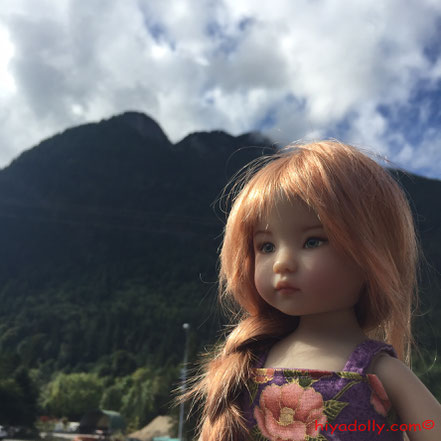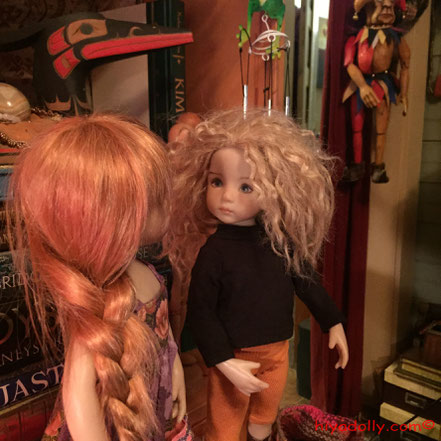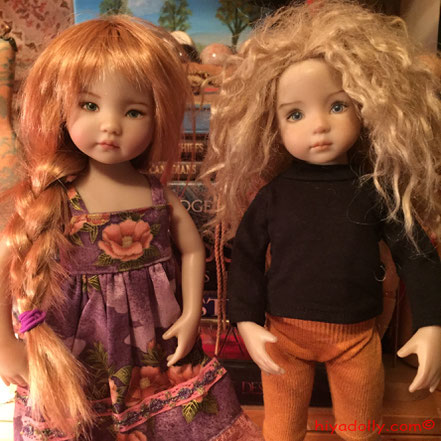 So we didn't get to see Lula until we got home!
Scout and Lula had a lot to share! Lula said, "Wait til you see who we brought back to Dolltown!"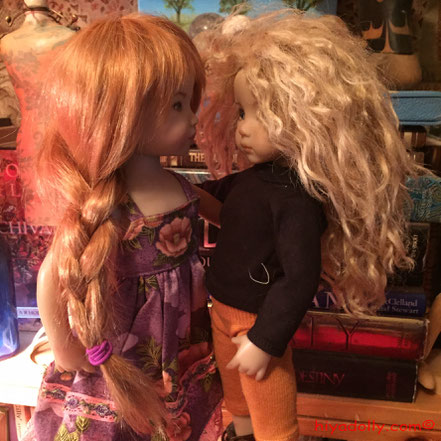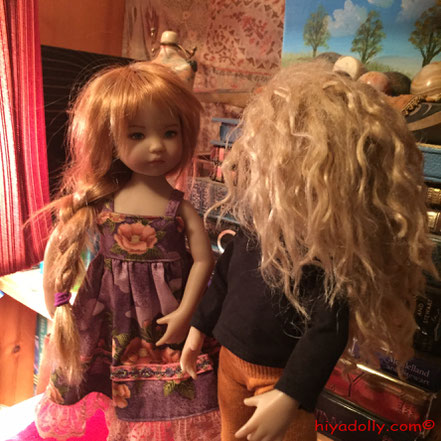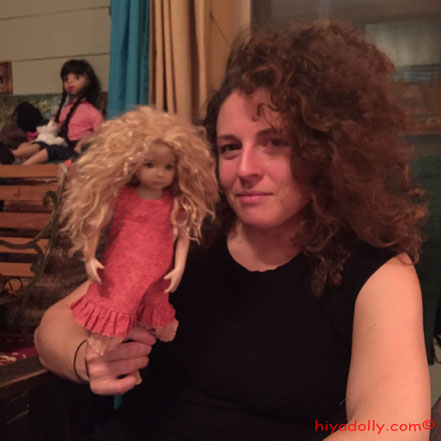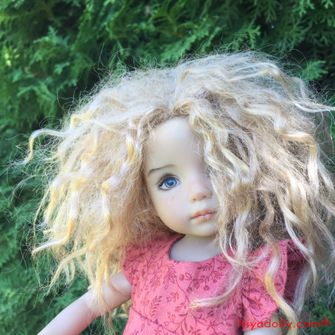 But 10 months of wind and sun have taken their toll, on both Lani and Lula!
Lani said, "Lula needs some hair care!"
So after Lula changed from her winter season clothes into a cool sundress, it was time to address the hair situation...
While Lani soaks her own hair in warm water and conditioner, Lula's friends gather around Lula.
Zoey and Pearl welcome Lula home, and get to work on her wild mop of hair.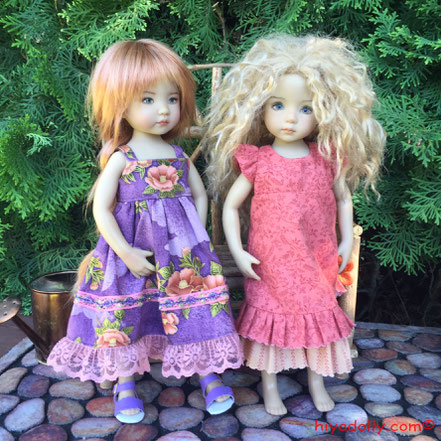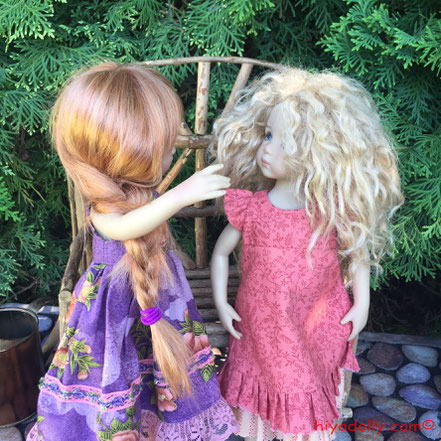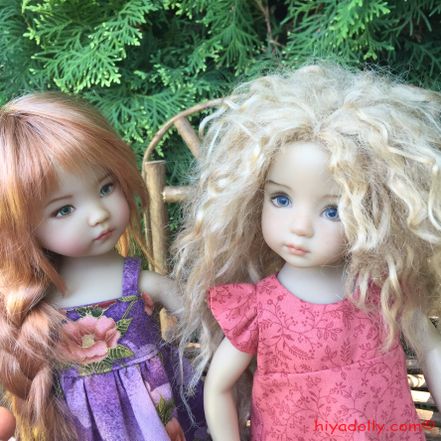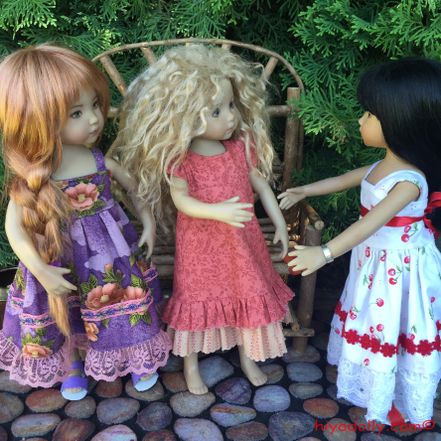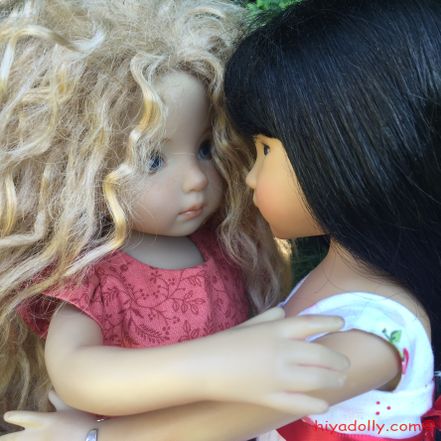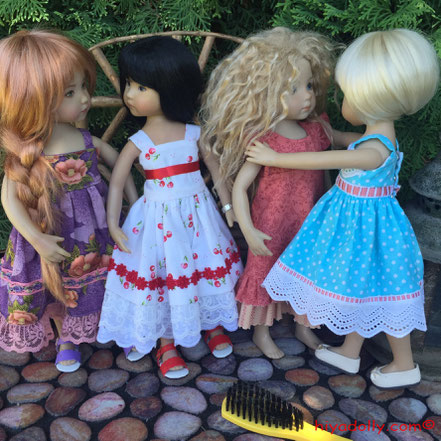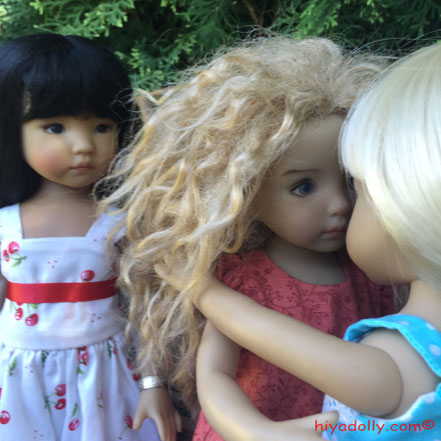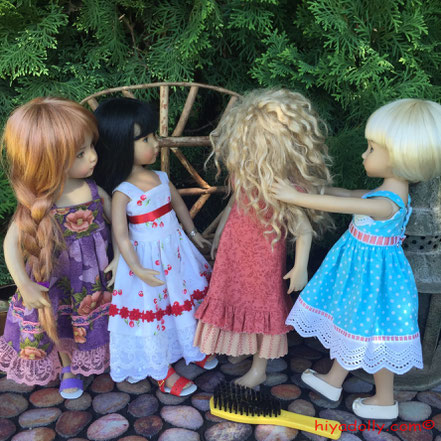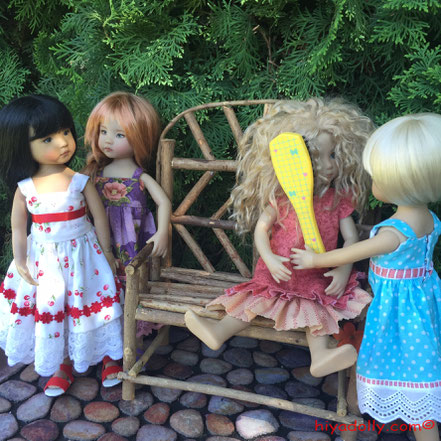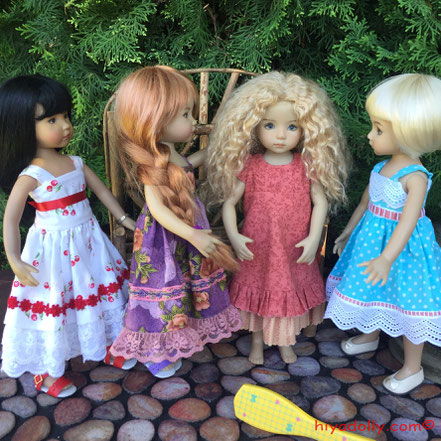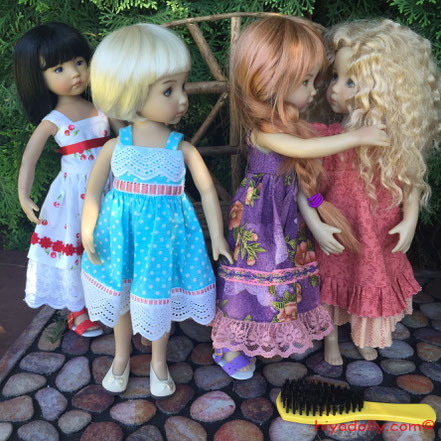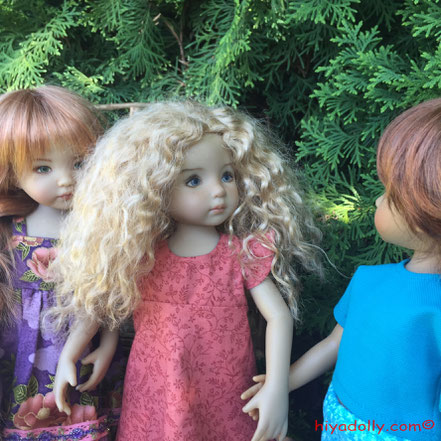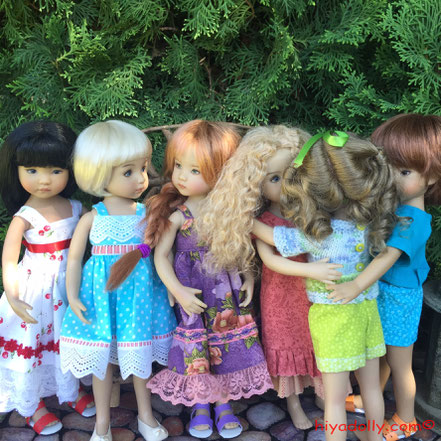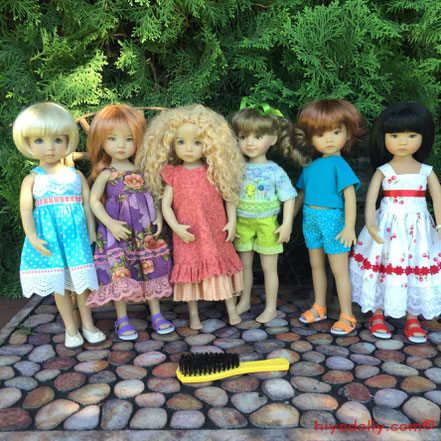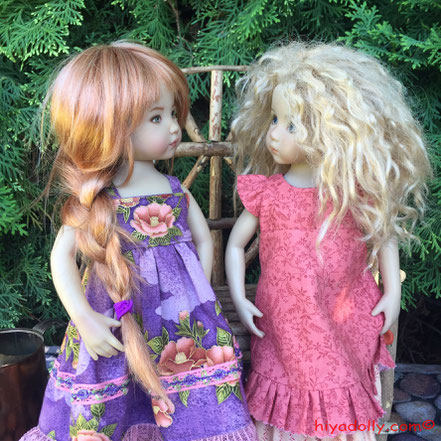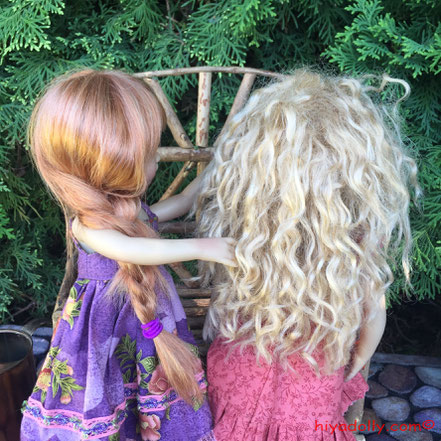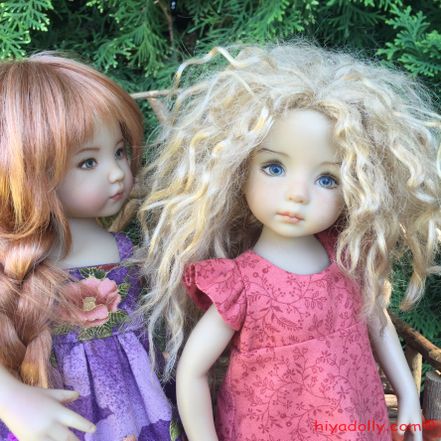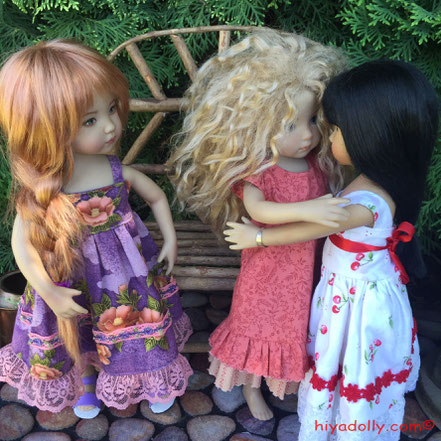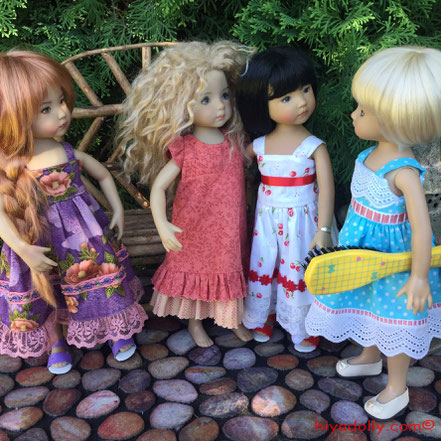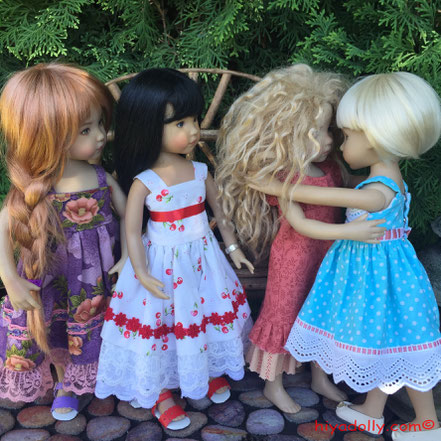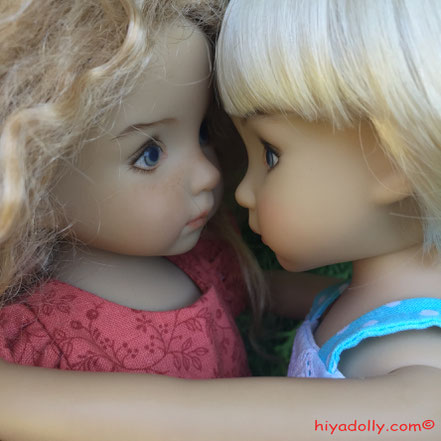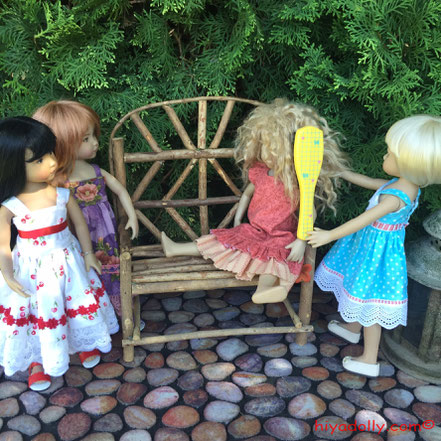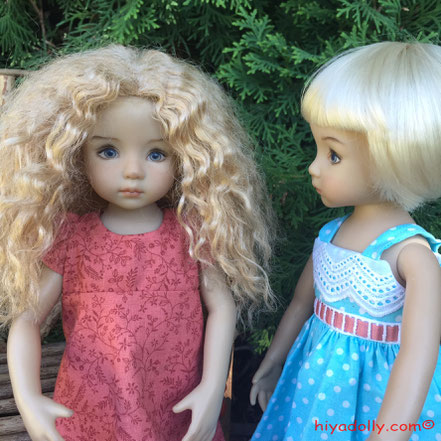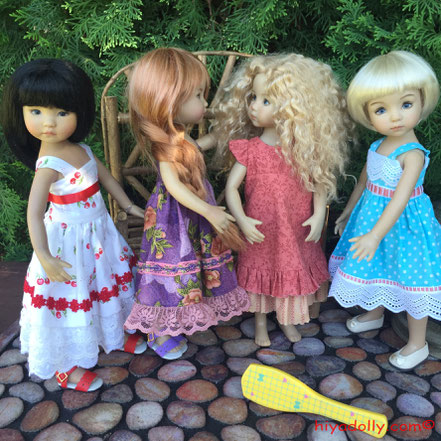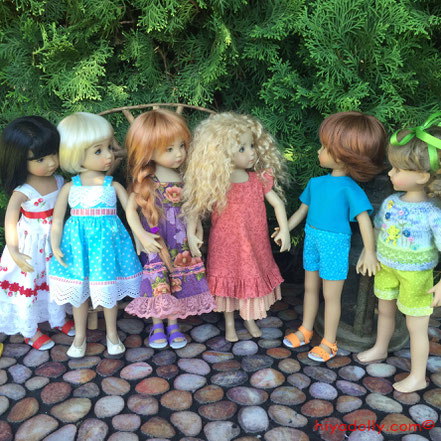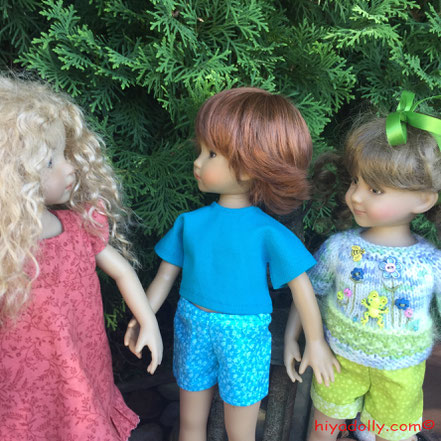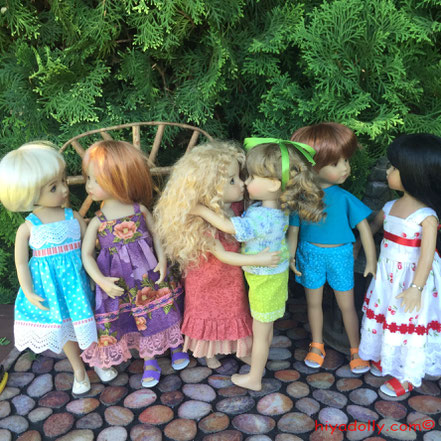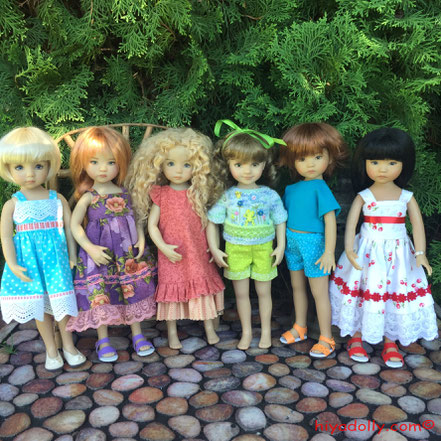 Okay, okay...so we had another Rose Monique wig ready for the switch.
How did we have exactly the same wig in Dolltown?
It's the only double we have! Lucky!
So now we get to take the plunge and treat the wind worn wig while Lula enjoys a head of silky hair again.
And what a warm welcome! Evie and Tink come for hugs!
Well, Lula is well liked by the Dolltowners. Always ready... to help, to initiate adventures, to learn new things!
And the dollies are excited because Lula brought her little New Zealand family with her.
They get to stay in Dolltown! Photos soon!
(Sneak peak, and Lula's Down Under adventures)