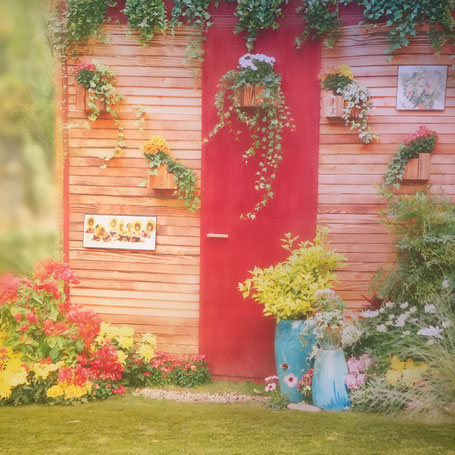 -Our Eiffel Tower cardboard model was colored beautifully back in January. It was a welcome gift from April and arrived in a box of other goodies at Christmas.
After the Little Darlings added their favorite colors to the flower and butterfly designs back in winter, we put the model away until spring arrived. Then the children could assemble the Eiffel Tower outside.
We decided to put it together in front of our Garden Shed where all the children come to play.
Vikka has once again set up our diorama, with a little advice from Garden Fairy.
And no sooner had Vikka announced her completion, than our May girl, Faith, and her buddy Jiyoon arrived.
Faith will be deciding how the next step in handled....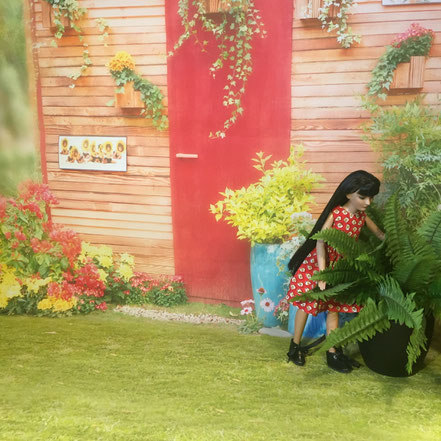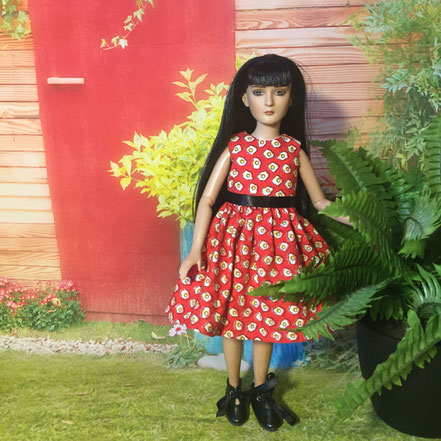 ---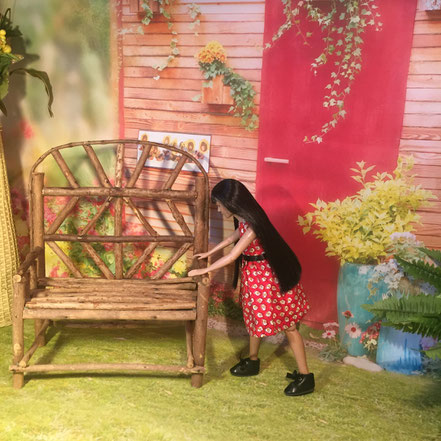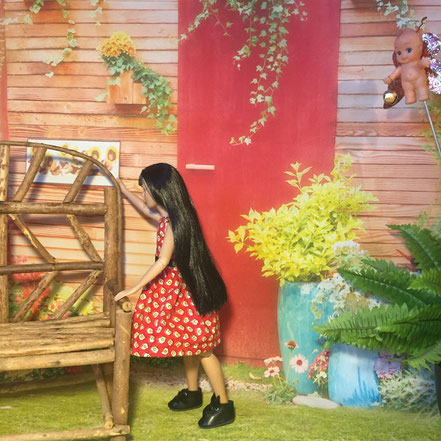 ---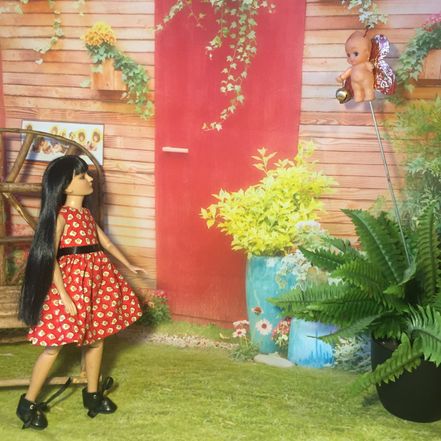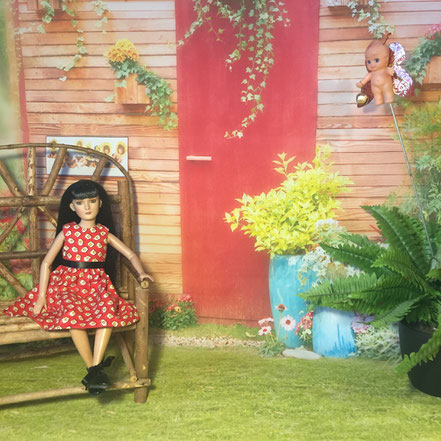 ---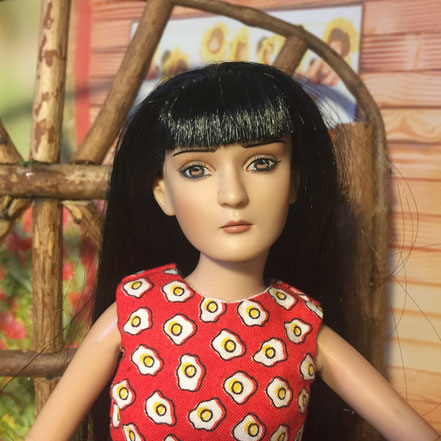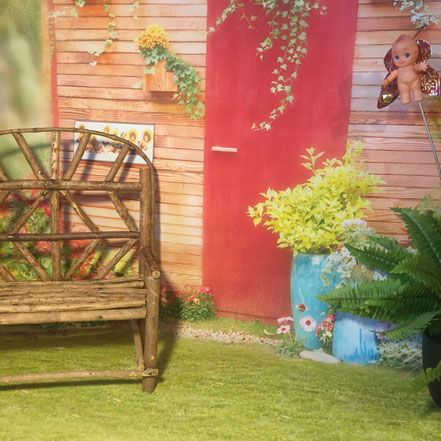 ---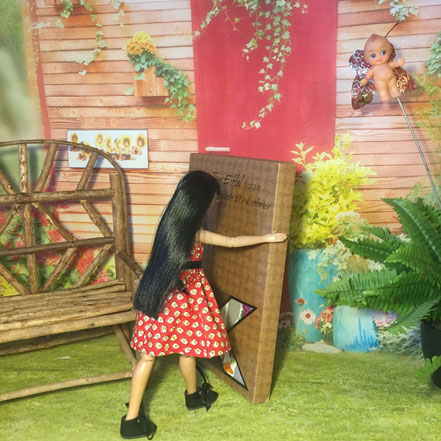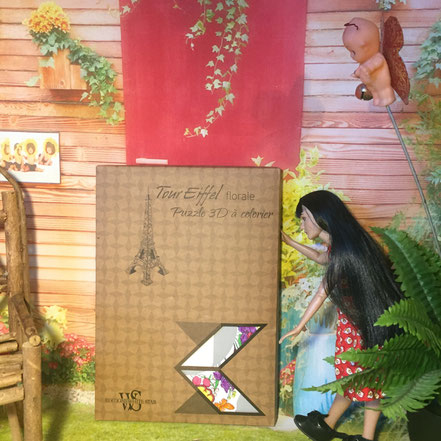 ---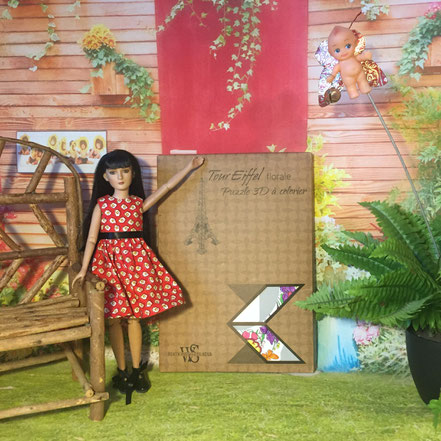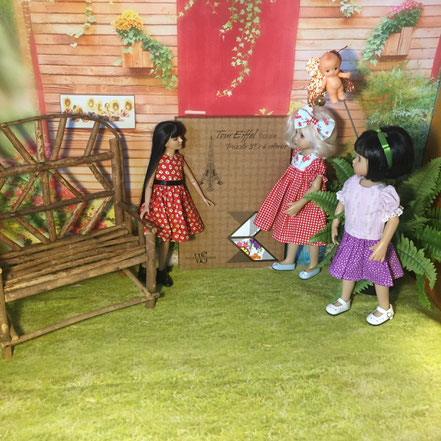 Thank you, Vikka! Well done!
We can see our coloring peeking through...
Faith and Jiyoon are here ready to discuss plans for the assembly.
Any ideas?